Small Beginnings - LPUD #3
Hola everyone!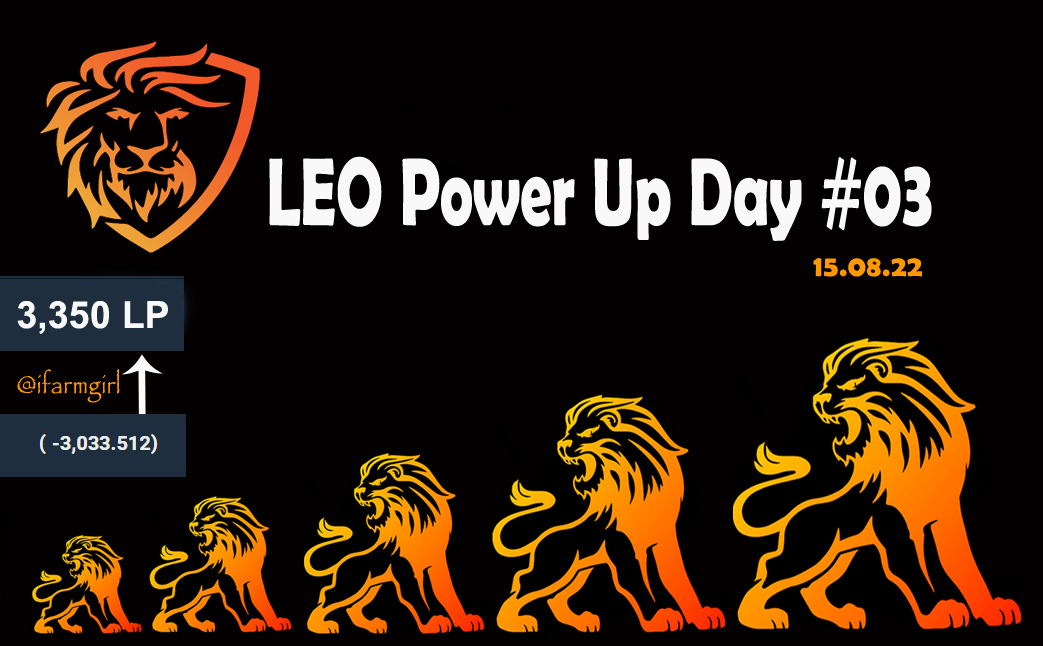 The most awaited day in the den has finally arrived and so I just did a little over 300 Leo Power Up on main Hive account then immediately delegated to this alt account. I am a believer that big things start from small beginnings and this is my wee steps towards making it "big" someday.

One of my goals here in the blockchain is to grow my Leo Power and I can only do that by stacking up LEO whenever I can and then powering them up. Thankfully, there's this LPUD initiative that motivates me to keep working on that objective.
My account growth in the den is kind of slow from since I started using the LeoFinance UI in April-May this year but that's what makes it even more worthwhile, doing the work and seeing the numbers add up as time passes on.
Coincidentally, by powering up 300+ LEO today, I also fulfilled my pledge to @forexbrokr. If you are wondering what it is, read it here and in the new thread.
So yep, today's LEO stakes got me a little closer to my Leo Power goal of 5k by the end of the year. I could easily buy more LEO if I wanted to but that will also mean moving a bit farther away from my Hive Power goal, so I guess a little more patience is needed. Will get there, slowly but surely.

If you're still new in Hive
... and wondering what's Leo Finance is all about, you can read more about it here. It's one of the most robust and active front-end and community in Hive for crypto and finance-related topics. Recently, it released a new feature called Threads where anyone in the blockchain can microblog about anything under the sun. If you have not tried it yet, simply go to this link, logon using your Hivesigner or Hive Keychain and start your tweet-like post and have fun.
I guess this is all from me today.
Thank you and I wish you a Happy #LPUD!
FarmGirl

Logo/s and screenshots are from LeoFinance interface. No copyright infringement intended. 150822/15:35ph
Posted Using LeoFinance Beta
---
---