A Glimpse of BarTea'k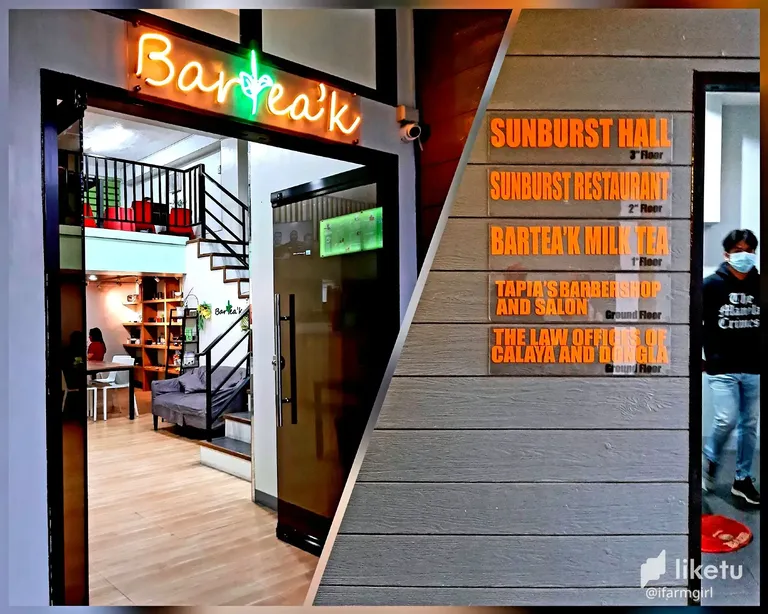 Left: Entrance to the Tea bar; Right to Sunburst Restaurant, Hall, Salon and to the Law Office.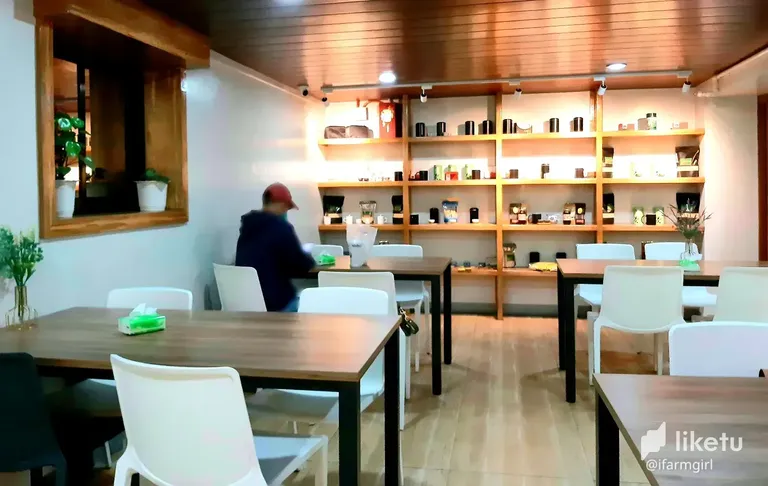 The husband busy attending to his text messages, lol!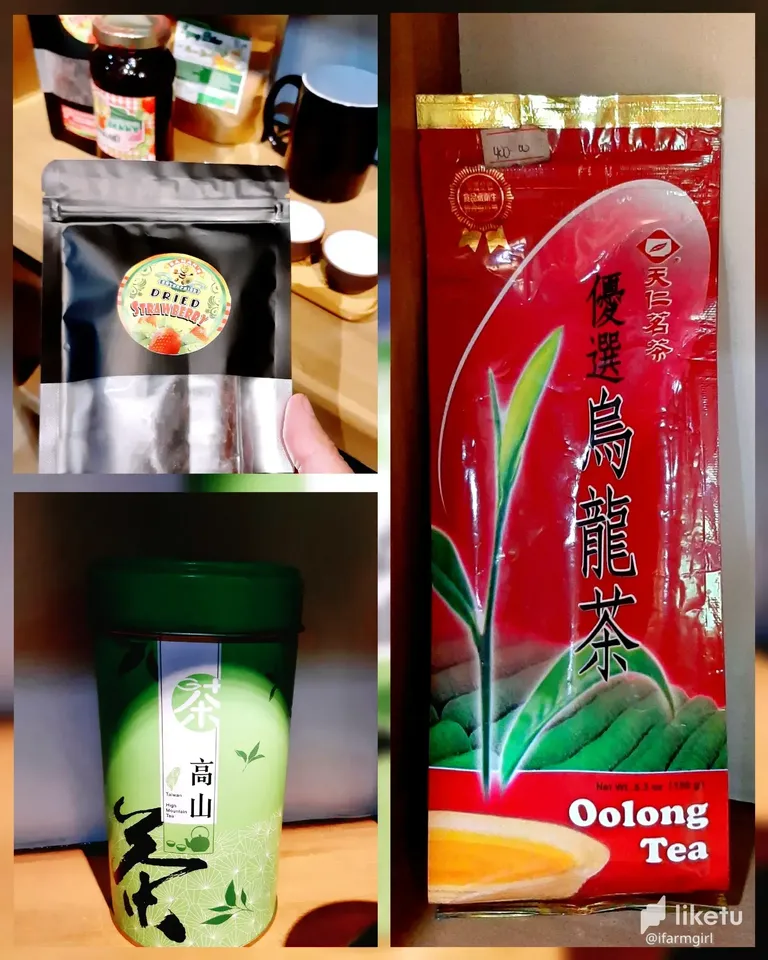 Taiwan teas, locally-made strawberry spread and dried strawberry.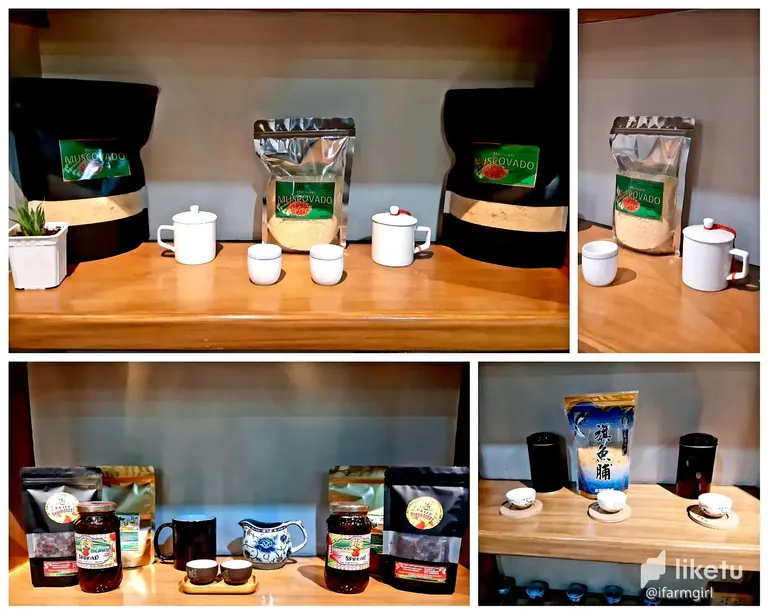 More tea, tea cups, muscovado sugar etc.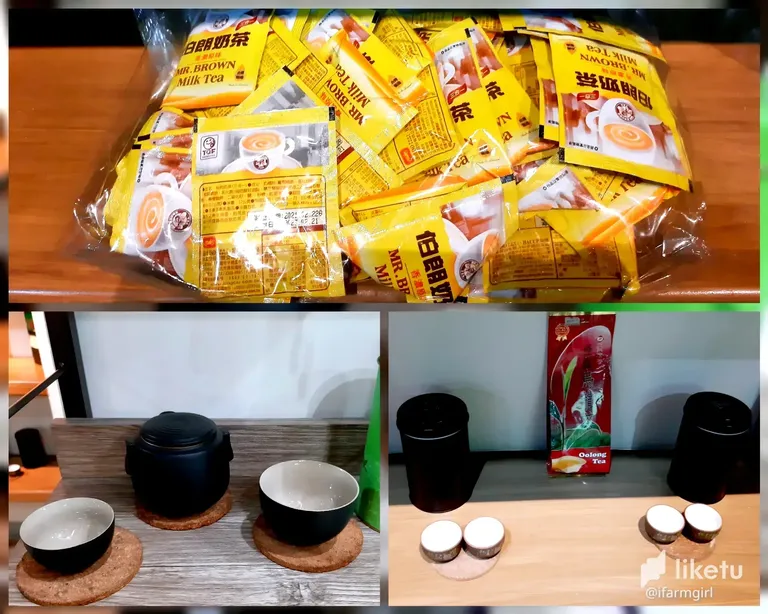 This yellow-packaged instant tea is quite familiar to me as I used to drink them before. The dark-colored teapot set is quite lovely.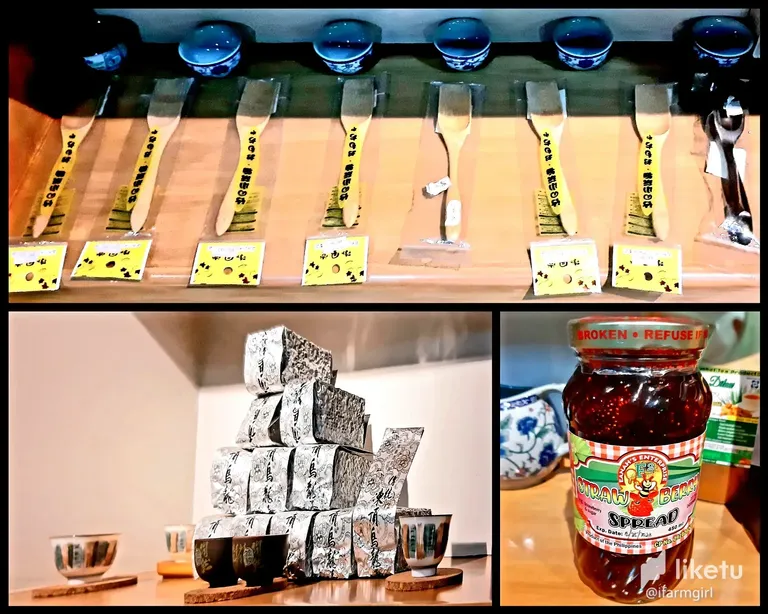 Some cute wooden spoons, some more tea, cups and the yummy-looking strawberry spread.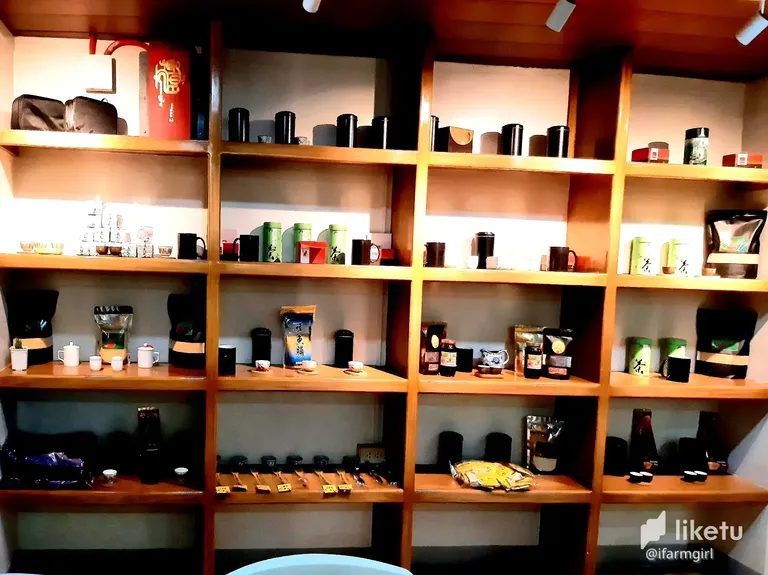 Their whole display.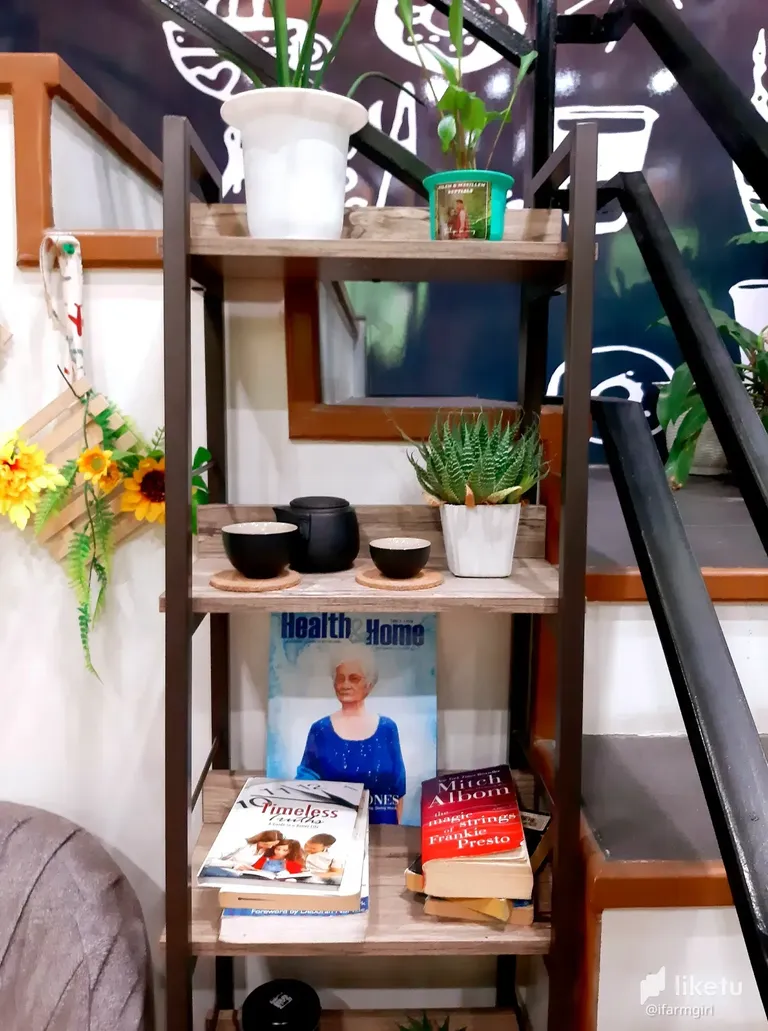 Do you read over tea? You can do that here.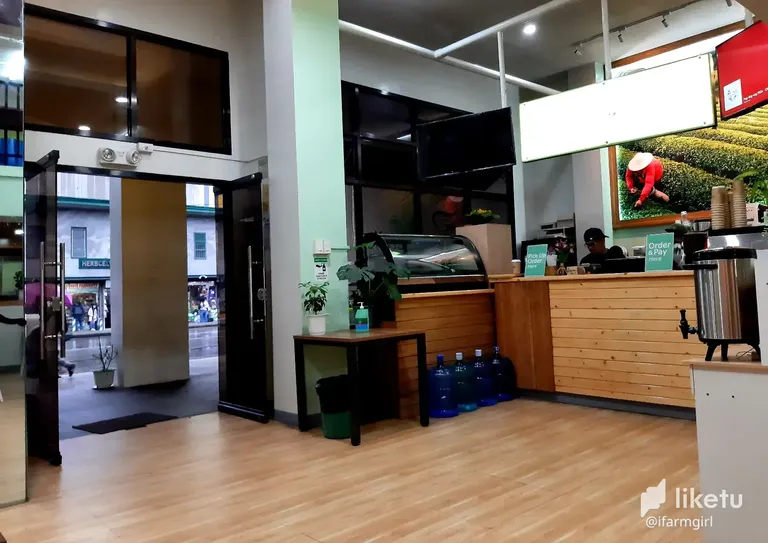 The counter by the bar's entrance.
The husband had been wanting to come to this place for a while and beckoned me that we should try it out and so we did on Wednesday evening. I wasn't aware of its existence but the husband said he saw it on FB and it piqued his interest. It's on the ground floor of Sunburst building which to our memory, used to be Baguio Cafe but it underwent a total makeover from a wooden 2-story structure to a 3-story concrete now.
Anyway, there were quite a few people inside and I had to wait for a while before I can take photos. Why? Well, because I feel a little shy clicking here and there with other people around, lol! The tea bar is kind of Taiwanese-inspired and most of their products are from Taiwan, especially those displayed on the shelves. Several varieties of teas, the bar's own mugs, beautiful and cute teapot sets and some accessories. It's also great that they have added some locally-produced products like Muscovado sugar from Mountain Province, Strawberry spreads and dried strawberry snacks.
Whilst we were looking at the menu, we were told that if we want dinner, we can have it at the tea bar or we can also go up the second floor to the restaurant. It was raining that evening and the sound of Shabu-shabu was a bit pleasing and so we decided to go up but then had a change of mind. I will be sharing the twist on another day :)
And this is my wee market story in participation to the #MarketFriday initiative by Denise :)
Thank you and have a fabulous (Fri)day everyone!
All photos are my own. 120822/10:10ph
---
For the best experience view this post on Liketu
---
---