A Visit to pCUB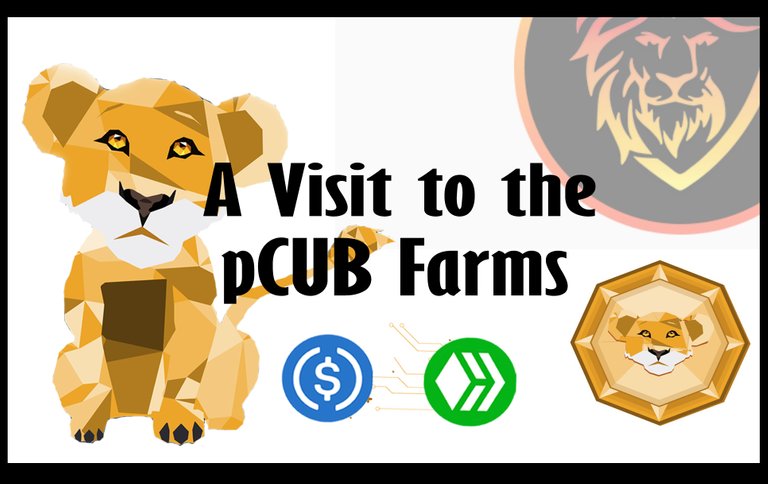 I got reminded of Polycub today from a comment by Melbourneswest so I went to see how the farms are doing. I have a wee bit of stakes in the pHBD-USDC pool and it managed to earn 5.641 pCUB since my last harvest 4 days ago.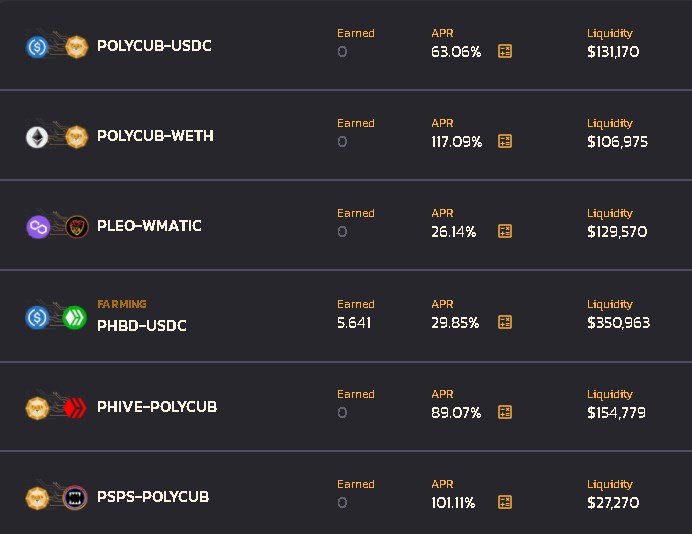 The APR on the farms are still juicy with the pCUB-WETH having the highest at 117.09% at the time of this writing. Obviously, the Liquidity on the farms dropped, that is of course because the pCUB price is down at $0.148. I remember buying some on this same price before and the market seems to be giving me another chance to snag a bit again, or maybe not yet?
Anyway, I didn't realize it's been a month when I first tested the "harvest" button and there's half a pCUB (0.555) already unlocked and ready to claim without any penalty. It's a tiny fraction but it will grow, mind you, lol!




And there's 31 pCUB still locked. I can claim them now but that would mean a 50% penalty which I am not keen on losing and since I have more patience so I would just give them time to enjoy being locked in the vault, haha! Once they get released from there, I'd claim them and stake them in the xPolyCUB vault.




Meanwhile, my staked PolyCUB in the xPolyCUB vault is looking great with the current value of xPolycub at $3.336 and if my understanding is correct, my PolyCUB is growing at 659.82% APY and my xPolyCUB too at 203.36% so it's a double win, right? It just got me excited thinking about how powerful xPCUB actually is.
I am focusing on the units now, not the price and I'm happy that my small stakes are yielding some serious numbers.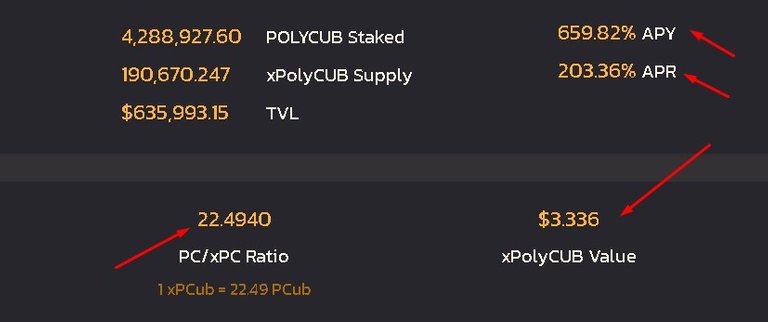 So that was the wee tour on how my little stakes are doing in the farm.
By the way, the #LPUD is on going (15th June PST) so if you have not participated yet, you still got time. Check out the requirements for a chance to win some amazing delegations.
Keep roaring!

Logos and dividers from Polycub.com; LeoFinance Discord/Interface. No copyright infringement intended. 160622/11:32ph


Posted Using LeoFinance Beta
---
---