An Impromptu Drive on a Friday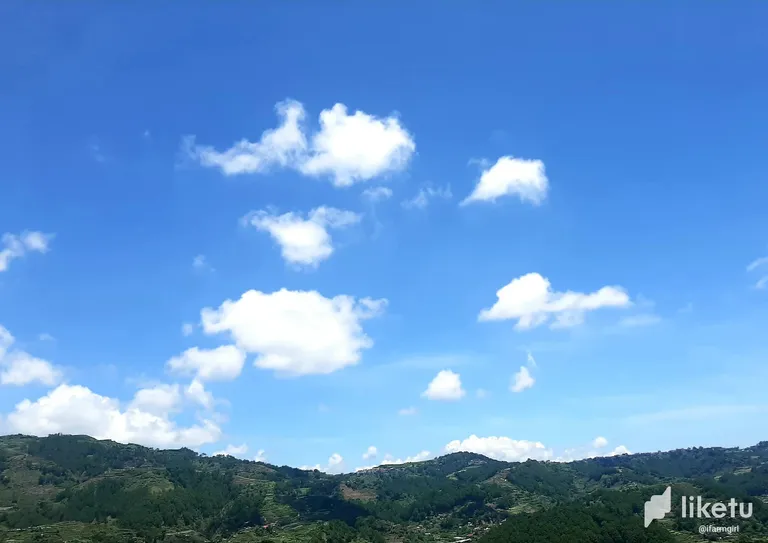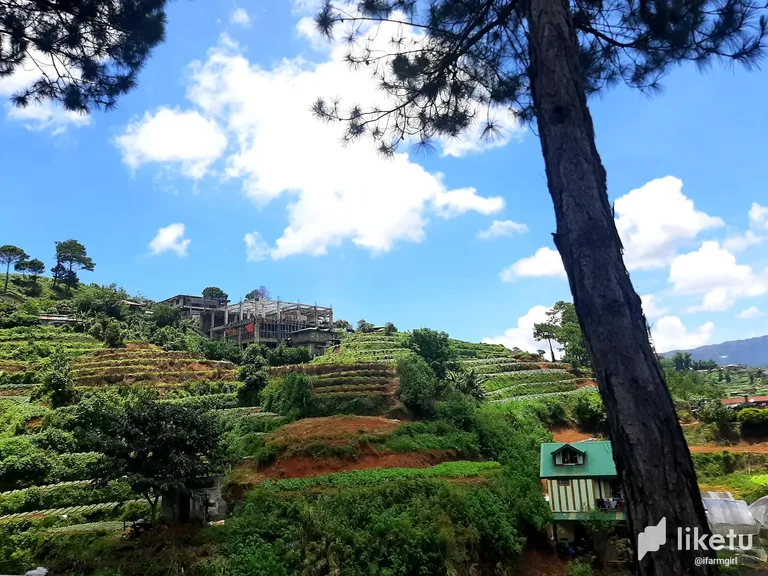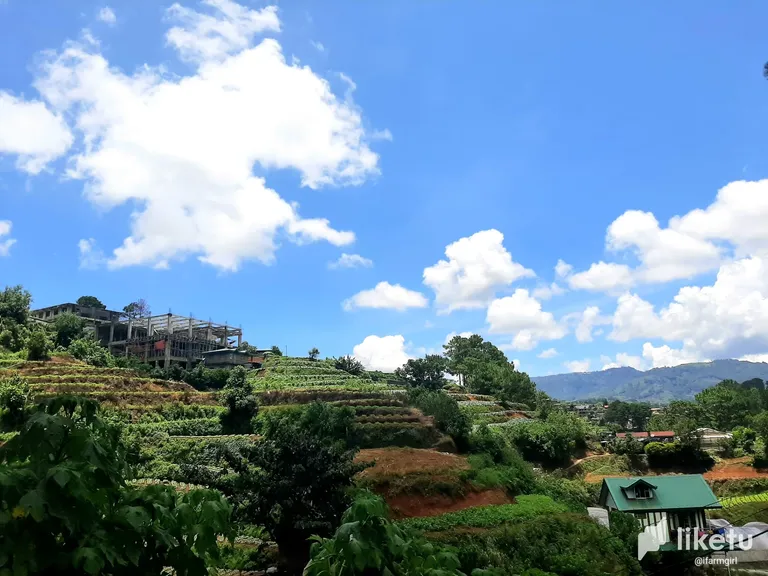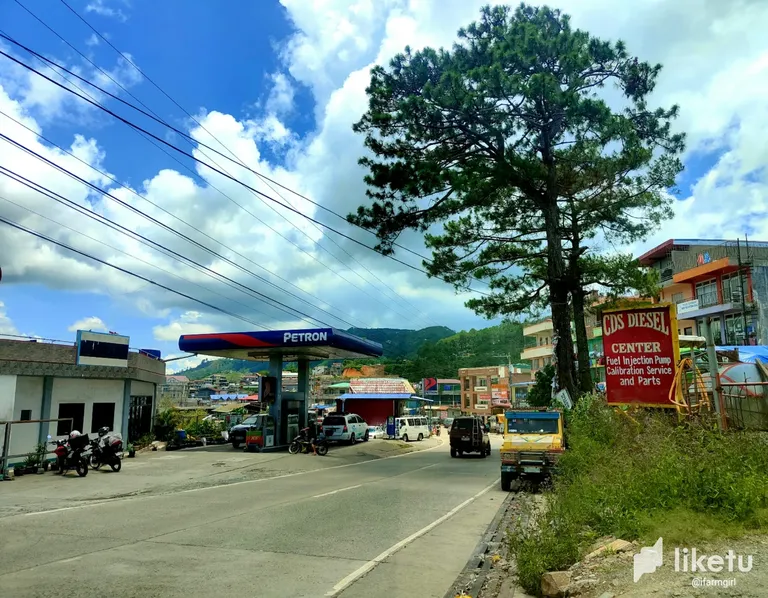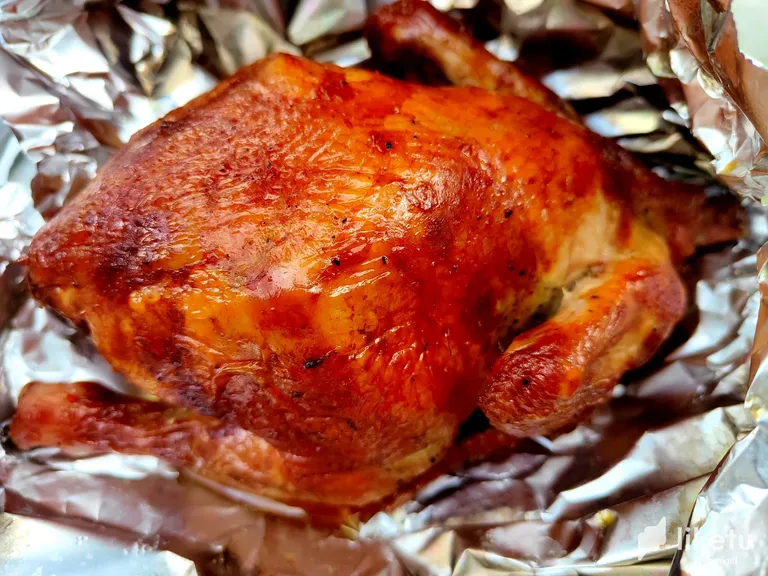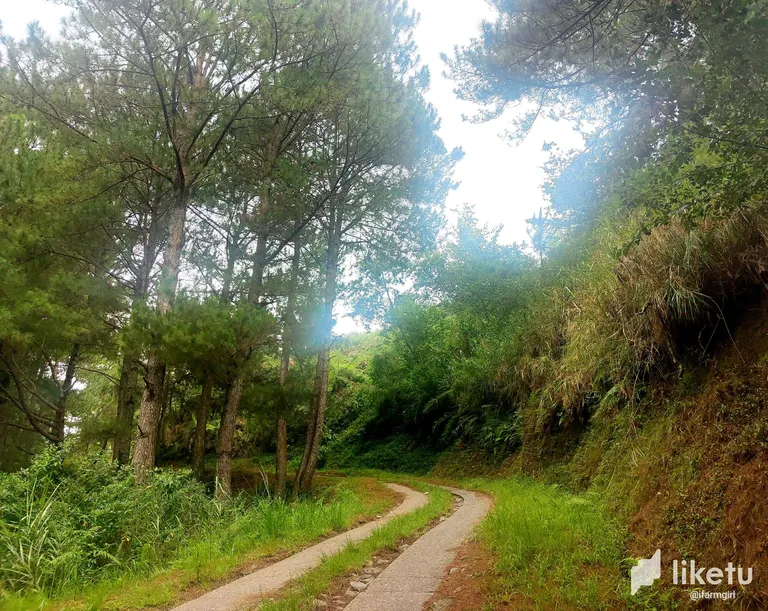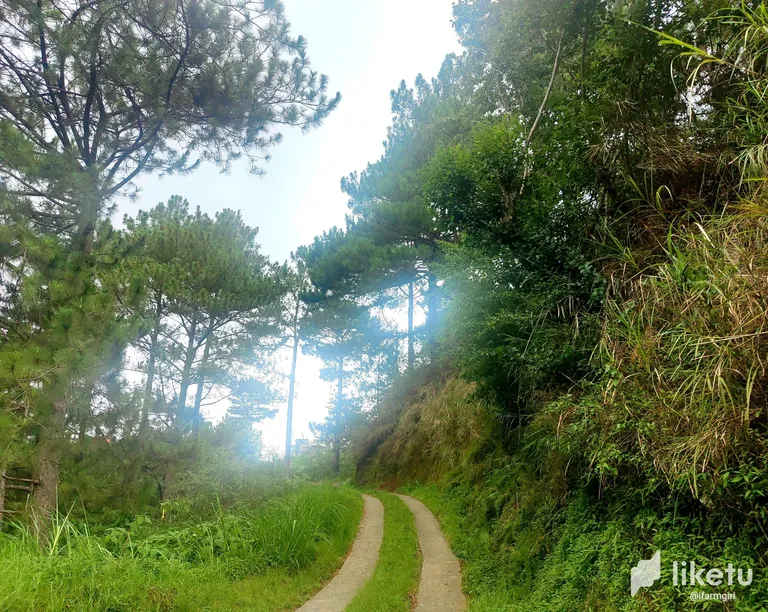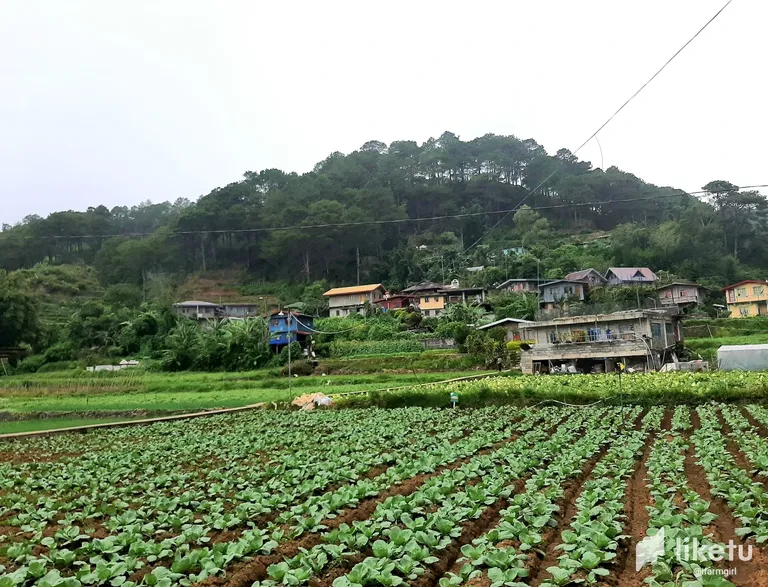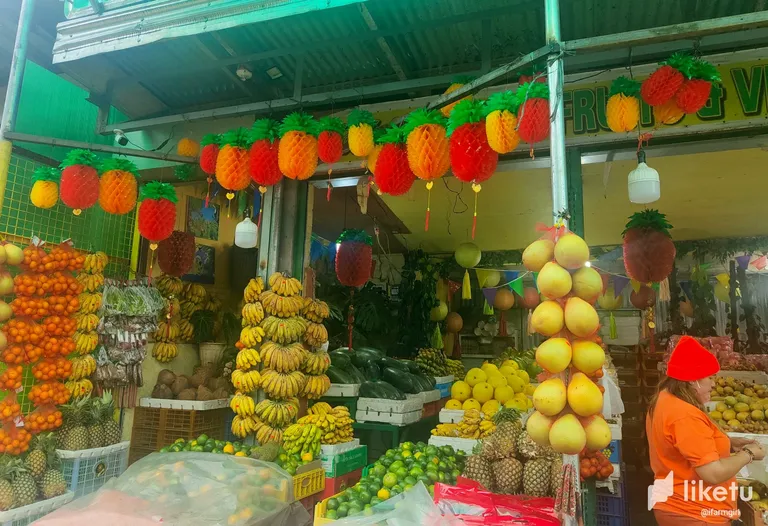 We had a gorgeous weather yesterday which made us decide to go out of the house and take a drive to my in-law's house just before mid-day. As usual, we stopped by the grocery shop to get some needed foodstuffs for him. Next was picking up a whole chicken lechon for lunch. The old man wasn't expecting us so it was best to buy something and no need to be cooking.
And then we headed to the hardware store for the husband has some orders to place. We drove straight to my father-in-law's place from there. He was sorting some wood planks when we arrived. We were just glad that there had been no damages around the area.
We ate lunch under the citrus tree and spent over 3 hours catching up and chitchatting about various things. It's quite amusing how we seem to have a lot to talk about like we have been away for so long a time when we were just there 2 weeks ago. Anyway, here's an image of the skies mirrored on the husband's phone screen.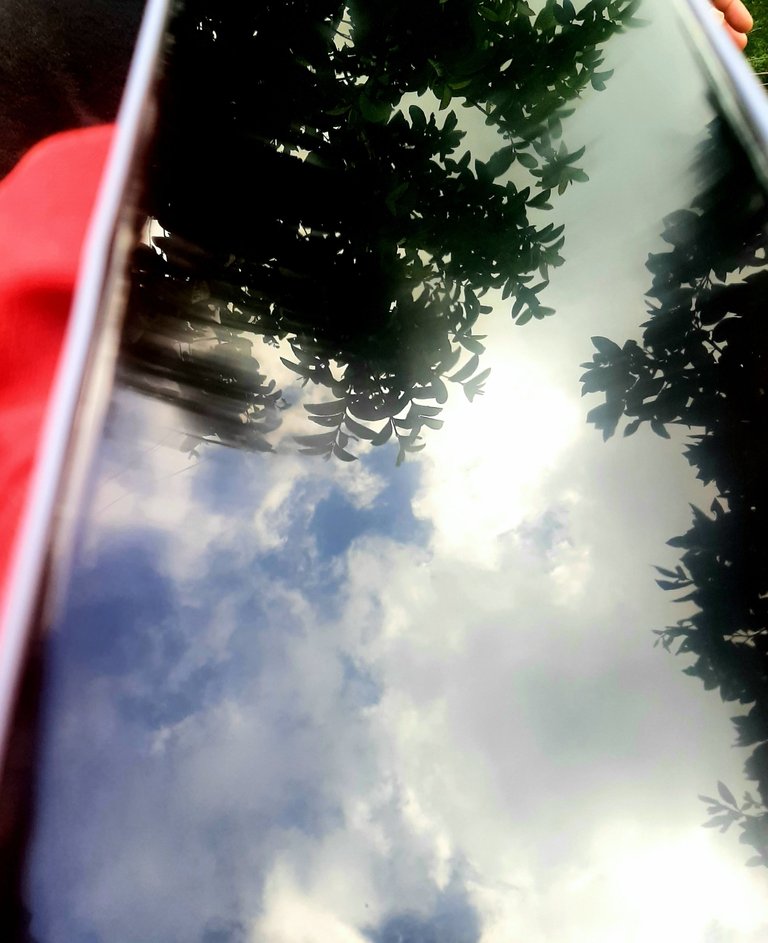 We left around 3 pm. The sky kind of warned us that it's going to rain. Picked up some veggies and bananas at our favorite fruit shop then drove home arriving just before the drizzle began.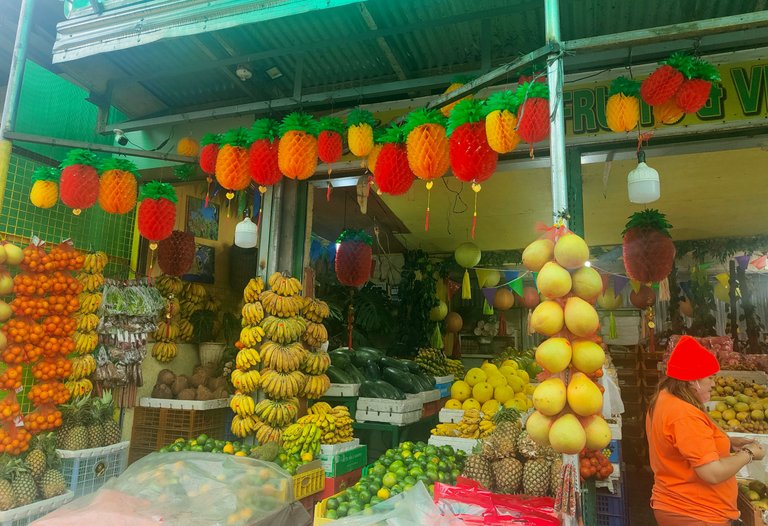 And Saturday is here, another bright and quiet day here at our lil kingdom. Well, except for the birds that are chirping and hopping from one tree to another by the yard. The husband seems to have caught a bug and is now snoring in bed😅 The sudden weather changes tend to make people feel sick.
Meanwhile, I'm still trying to adjust using my phone to do Hive among other things. No one knew when our electricity will be restored so we can only hope it comes back very soon. Today marks the fourth day of the power outage and its absence certainly makes life a little challenging as it affects almost every basic thing we do everyday from cooking, bathing, cleaning and what else. However, it also makes us think of ways to cope and survive. I'm quite sure most people here and the other 2 neighboring towns are having some tough times but this will come to pass.
Until then, life goes on.
Happy weekend!
Photos are my own. 09:30ph
---
---
Smile... laugh often... love more... be happy and grateful always!
---
For the best experience view this post on Liketu
---
---