Chaos in the Garden
It's a very bright Friday here in our side of the universe, the sun is generous and there's some gentle wind too. They're a perfect match today and it feels great.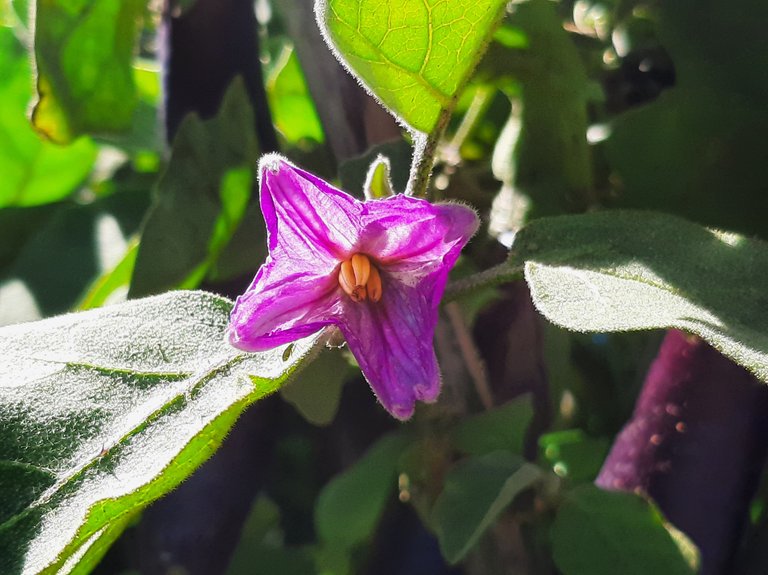 And so I took advantage of it and went visiting the wee garden here and there before my lazy hormones kicked in. First stop was down the property where the eggplants and chili were. It's pretty chaotic. The weeds are trying to take over but glad the little plants are still doing well.
We planted these in the mid-2020 if my memory is right and whilst the others that were grown in the left side of the yard wilted and died, these two survived and now growing robustly and fruiting too. It's just good that the husband didn't remove them during the summer because they looked like they won't make it but they did.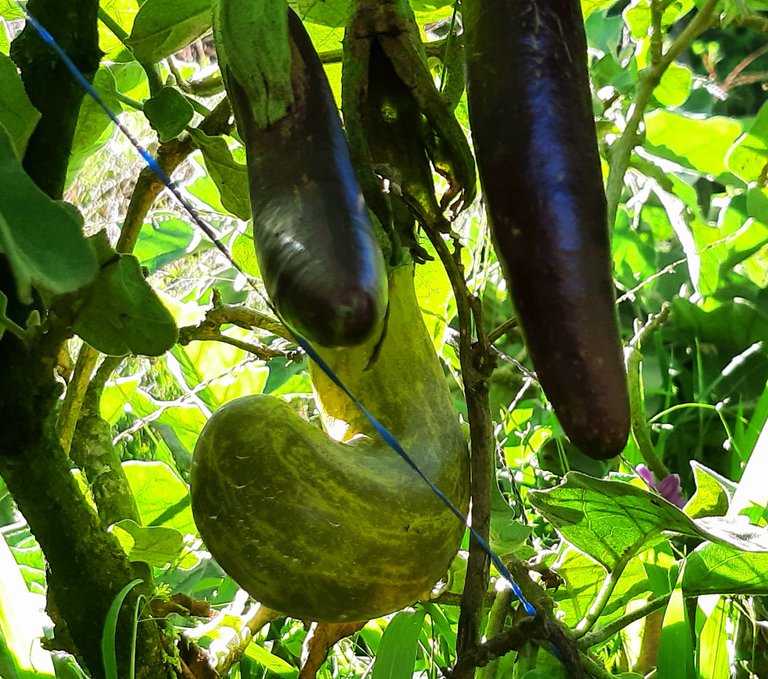 I wonder though because some of their fruits are turning yellowish. I'll have to research on that after this post and probably share it on the next garden update.
The chili pepper is fruiting as well and most are ripe already but since we don't really use that many, they will stay right there on their branches. The neighbors haven't noticed them yet because they're not easily seen but they can always find them when they ask (or even not).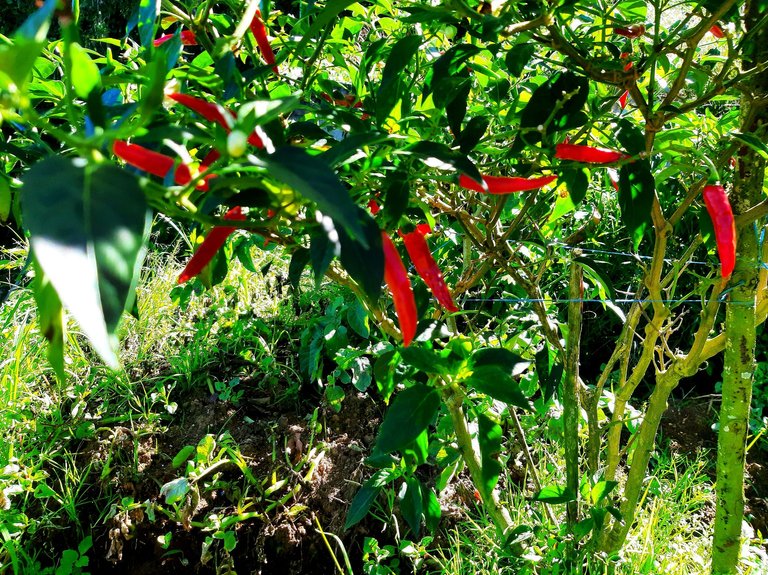 Next stop is the lemons. As usual, the tree is fruitful, some ripening others still very much green. It made me think why I haven't even tried making lemonade out of them. Just that I'm not really a fan :)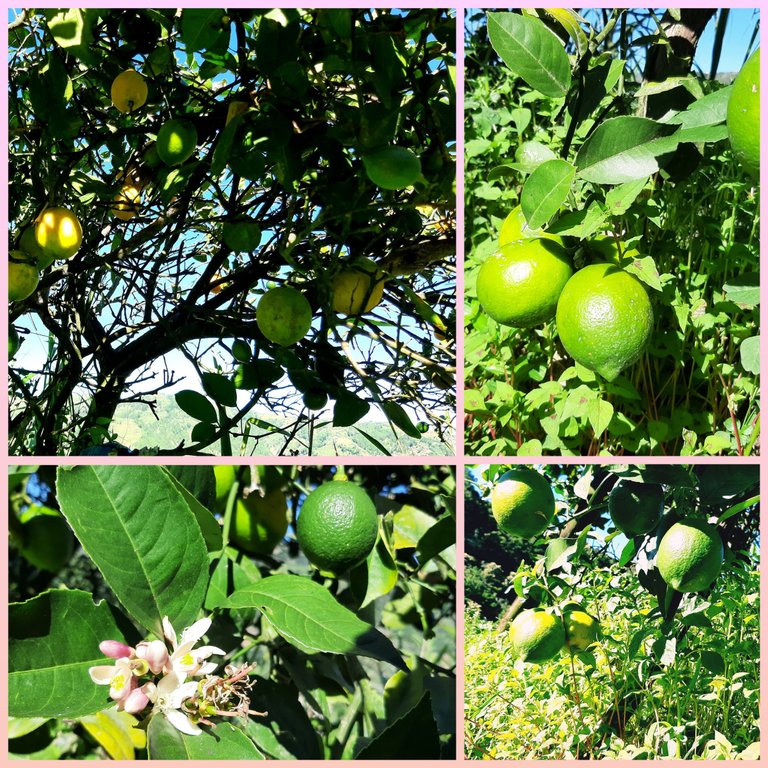 And it's quite amusing to see this bonsai lemon surviving with its single elongated fruit. It seems it will take a while before it gives more. This is its second fruit so far after it recovered. Aah, the weeds are growing wildly too.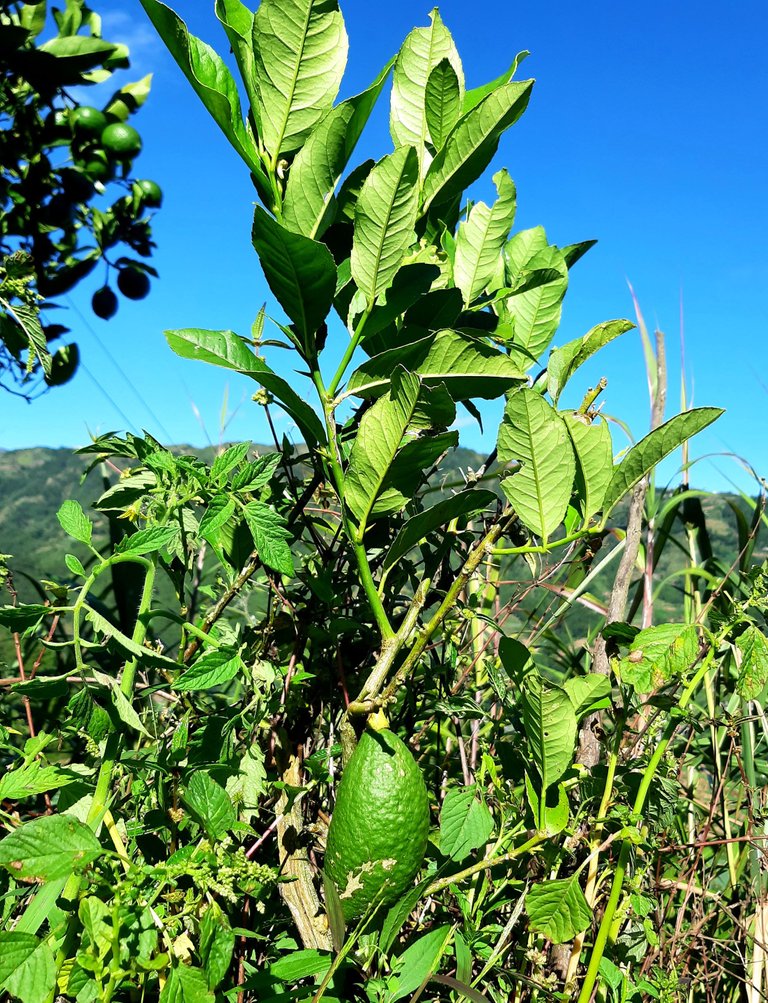 Then up the hill I went but the ripe passion fruit got my attention so I harvested it after taking its photo. Its siblings are still tiny and might need a little more weeks to grow.
Stopped by where the beans were and had a short conversation with them while taking their photos. They do look lovely as they cling on to the sticks, lol! I did visit them 5 days ago and they were doing well after being soaked in the rain.
Proceeded further towards the upper garden and can't resist taking a photo of these two tall Ti plants (aka Palm Lily) or Good Luck plant as some call them.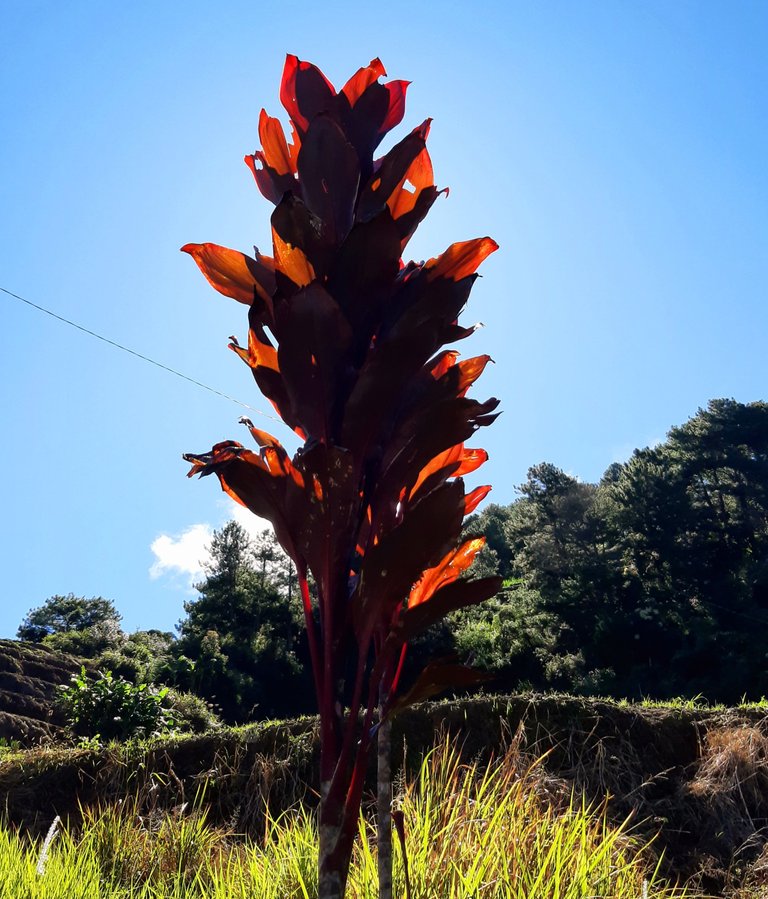 Took a peek at the husband's cabbage seedlings. There is a wee predator which did a great job making holes on the plants' leaves.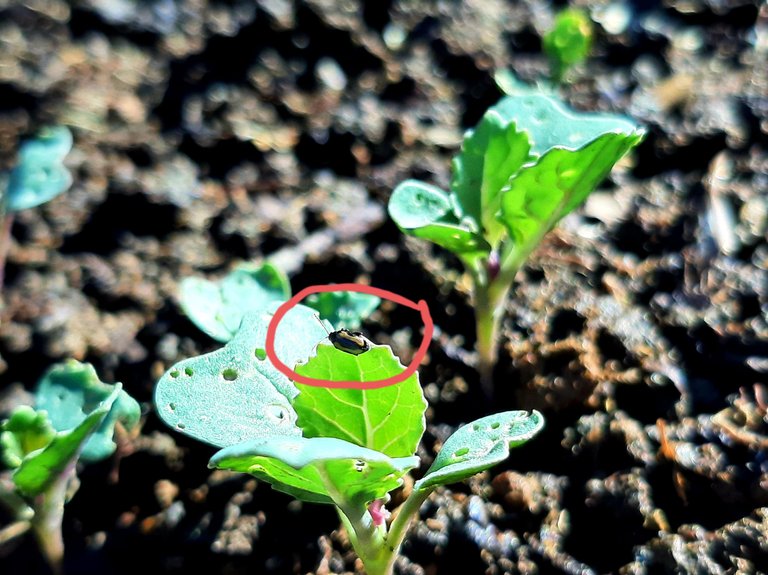 Then I went to the tangerine tree because I was expecting some have already ripen since my last visit was almost a week ago. I noticed some strange things happening on the fruits. There must be some nasty bug injecting virus in them.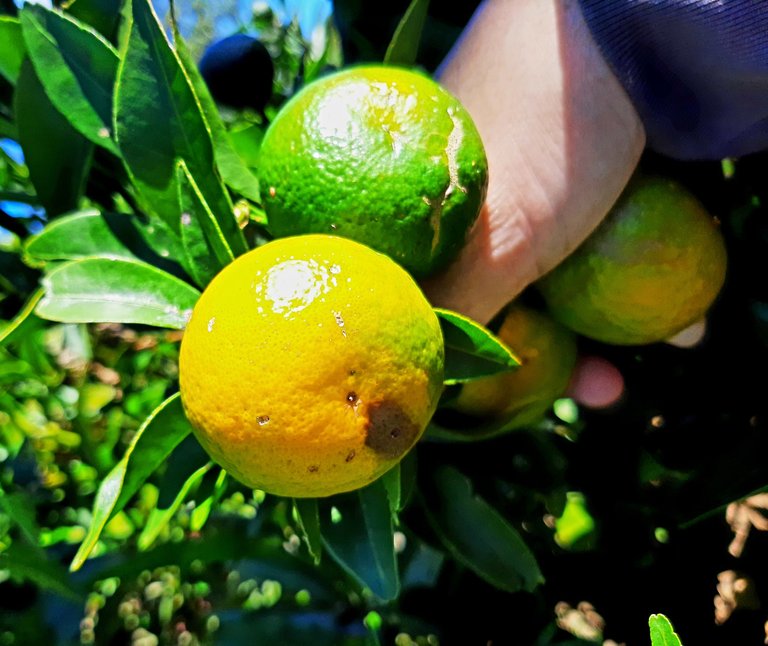 It's a shame that most of the fruits are getting damaged. These injected ones will just fall off anytime soon.
Checked all around the tree but didn't see any bug. It must have flown away or was hiding somewhere between the leaves or branches and I didn't notice. I did find 2 healthy ripe fruits so I got them before any bug could enjoy them.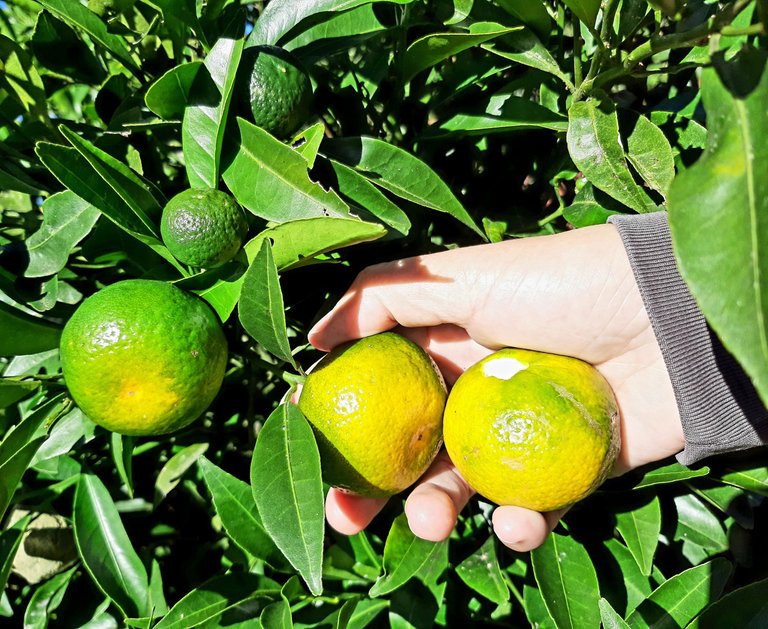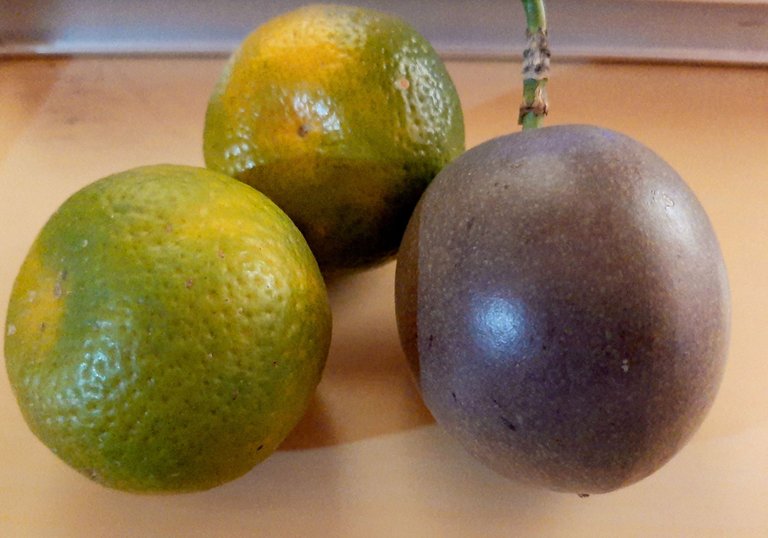 And that ends my wee garden visit. Now, I gotta find out some friendly home remedies to shoo any bug away from the tangerine tree. And yeah, also on why the eggplant fruits are turning yellow.


Thank you and have a fabulous day (night) wherever you may be.
All photos are my own. 220722/10:55ph
---
Smile... laugh often... love more... be happy and grateful ALWAYS!
Join Us in the Ladies of Hive and in Silver Bloggers Community
I'm also on ListNerds - Dreemport - Read - Rising Star - Twitter
---
---
---