Cool Arts On the Walls of Egaoya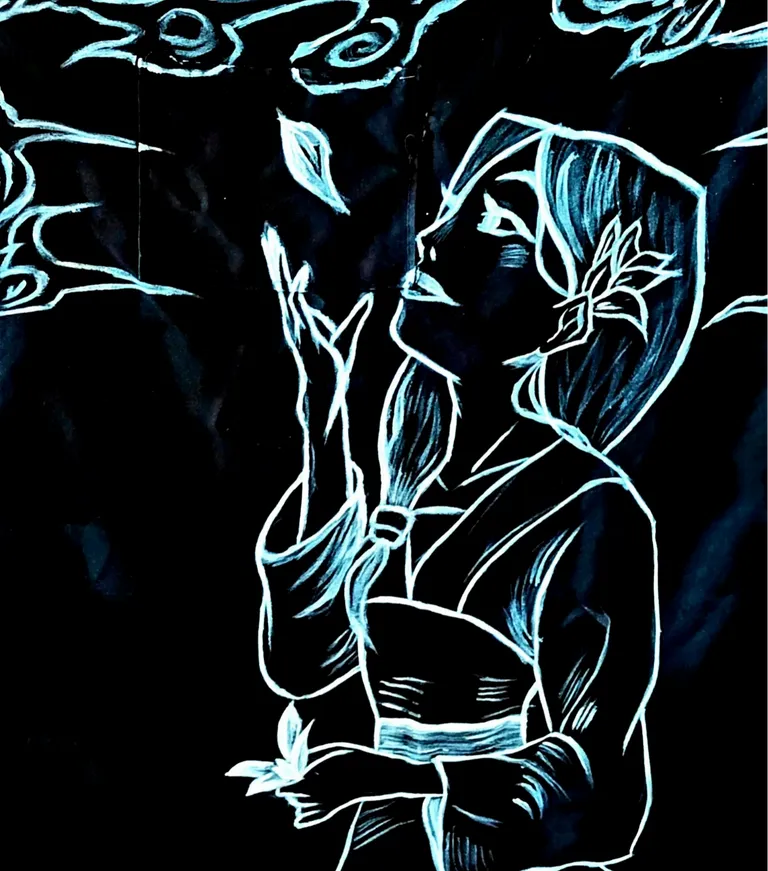 A lovely girl catching a falling leaf while holding a flower on her other hand...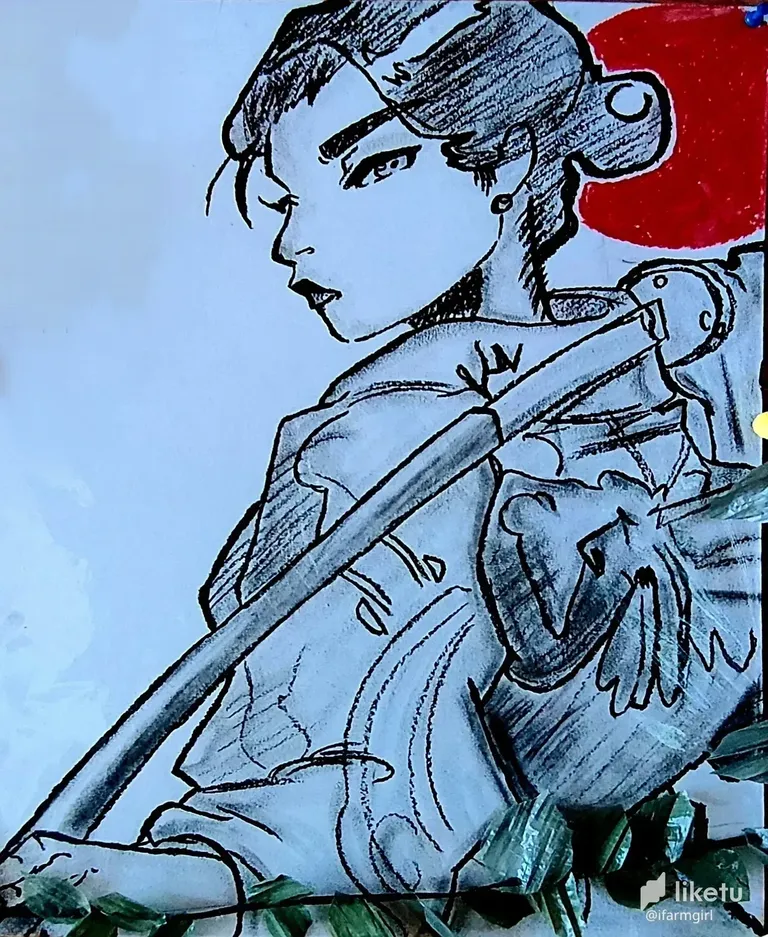 She's fierce ain't she?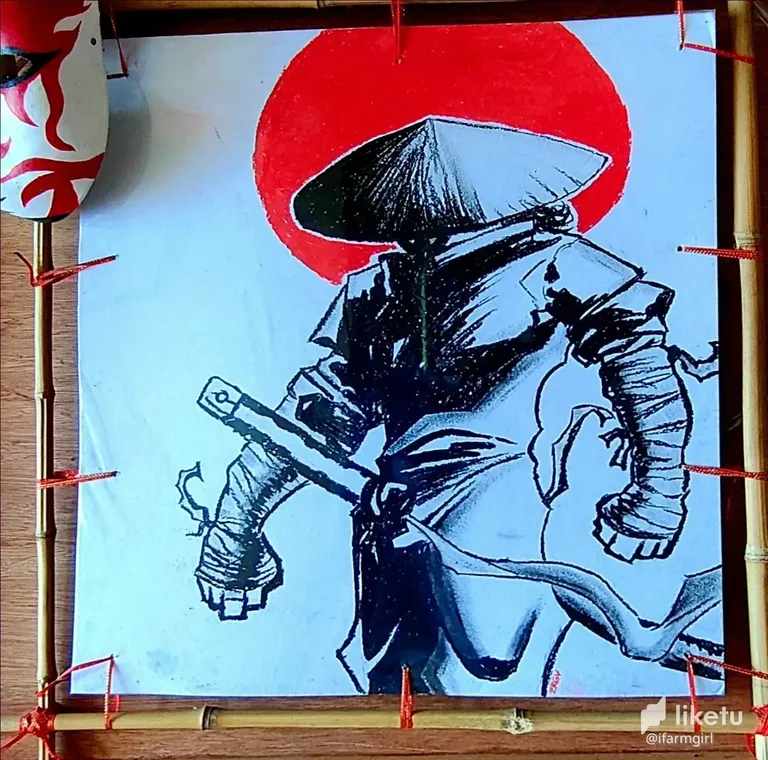 Guess he's one fearless Samurai?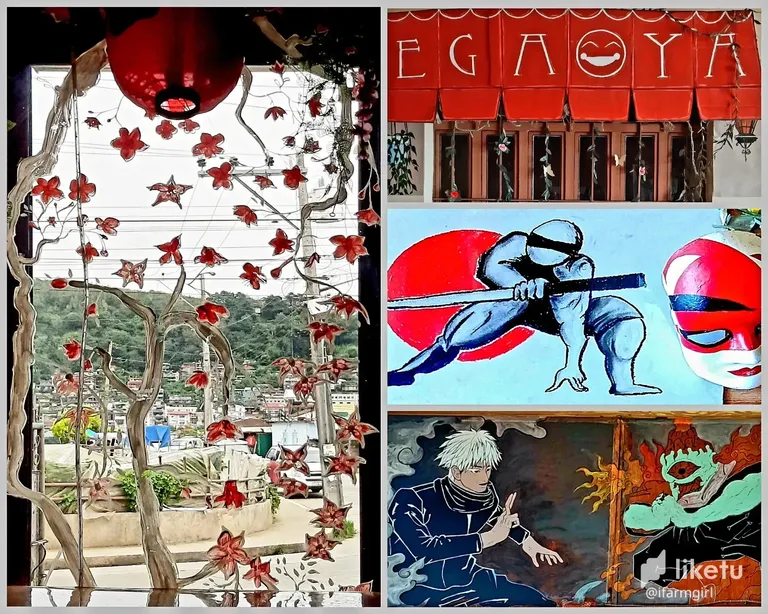 Some floral paintings on the glass walls, Egaoya signage and more...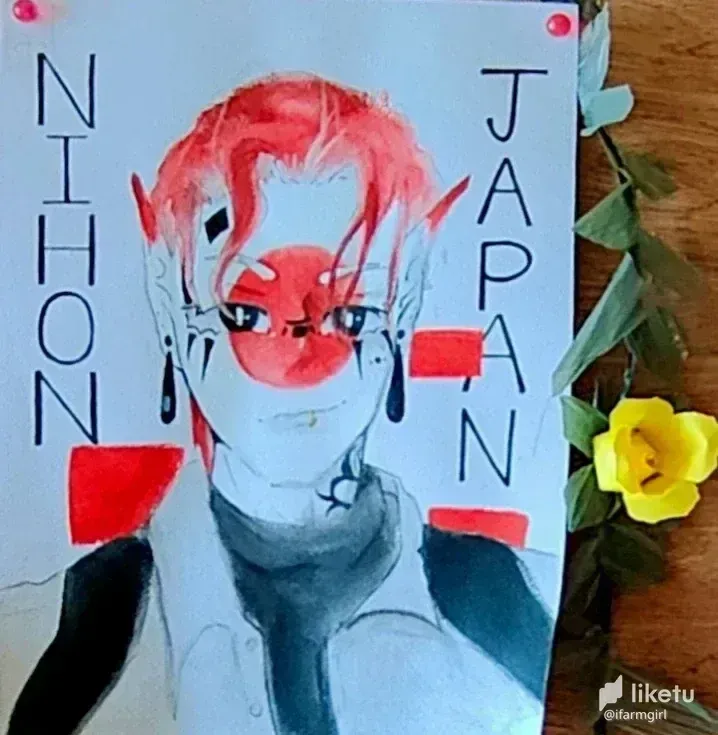 Is she playing a daredevil woman? I wonder...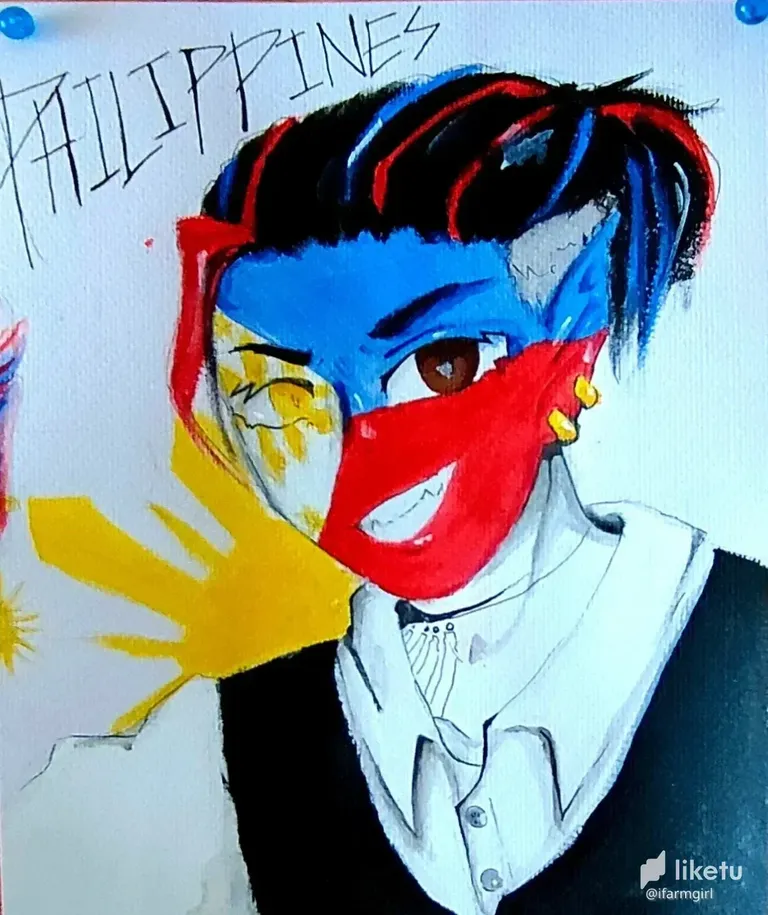 Cool one! The Philippine flag on the girl's face.
"Creativity is inventing, experimenting, growing, taking risks, breaking rules, making mistakes, and having fun."
- Mary Lou Cook
---
---
We couldn't ignore these artworks all around the walls of Egaoya where we had some tea and lunch sometime ago. The attendants were friendly that they didn't say a word while we talk photos like the place was ours, lol! It helped that there were not other people when we went in and so while the kitchen prepared our orders, we took the liberty of clicking this and that.
The owner of the restaurant must be a fan of Japanese culture that almost everything is Japanese-inspired. Oh well, the name of the place itself sounds Japanese. I wonder what it means though. I didn't research on it.
Some of the artworks were done directly on the concrete walls, others on the glass, some on cloths and several on A4 papers and pinned on plywood boards then decorated with some artificial flowers. One was even sewed on some sticks that served as its frame.
Truth be told, we are both not good at playing with brushes, drawing pencils or pens and what have yous, but we do know how to appreciate them in our own little ways. And this is one - sharing them, even recording them on the blockchain.
I did have a wishful thinking as I was writing these, that whoever made these will get to see how his or her works are appreciated by a couple who, at one point in time, found themselves in that cozy resto by the corner of the Strawberry Farms.
Fantastic day everyone!
These photos by the way was taken by the husband. 230822/09:30ph
---
---
Smile... laugh often... love more... be happy and grateful ALWAYS!
---
For the best experience view this post on Liketu
---
---