Did You #Thread Yet?
Threads or LeoThreads went live a week ago and there had been so much excitement around the den to the extent that the UI sort of broke and became glitchy for a few times due to heavy traffic. But then, LeoFinance Dev Team had worked them out quickly and even made updates that a few days ago, threads can already be done on mobile browsers and the page loads quite fast too.
So Yay! What else can I say?
LeoFinance continues to BUIDL and deliver to the community. It's just amazing how things unfold around here so I encourage you to not miss the fun and try out the threads if you have not already done so.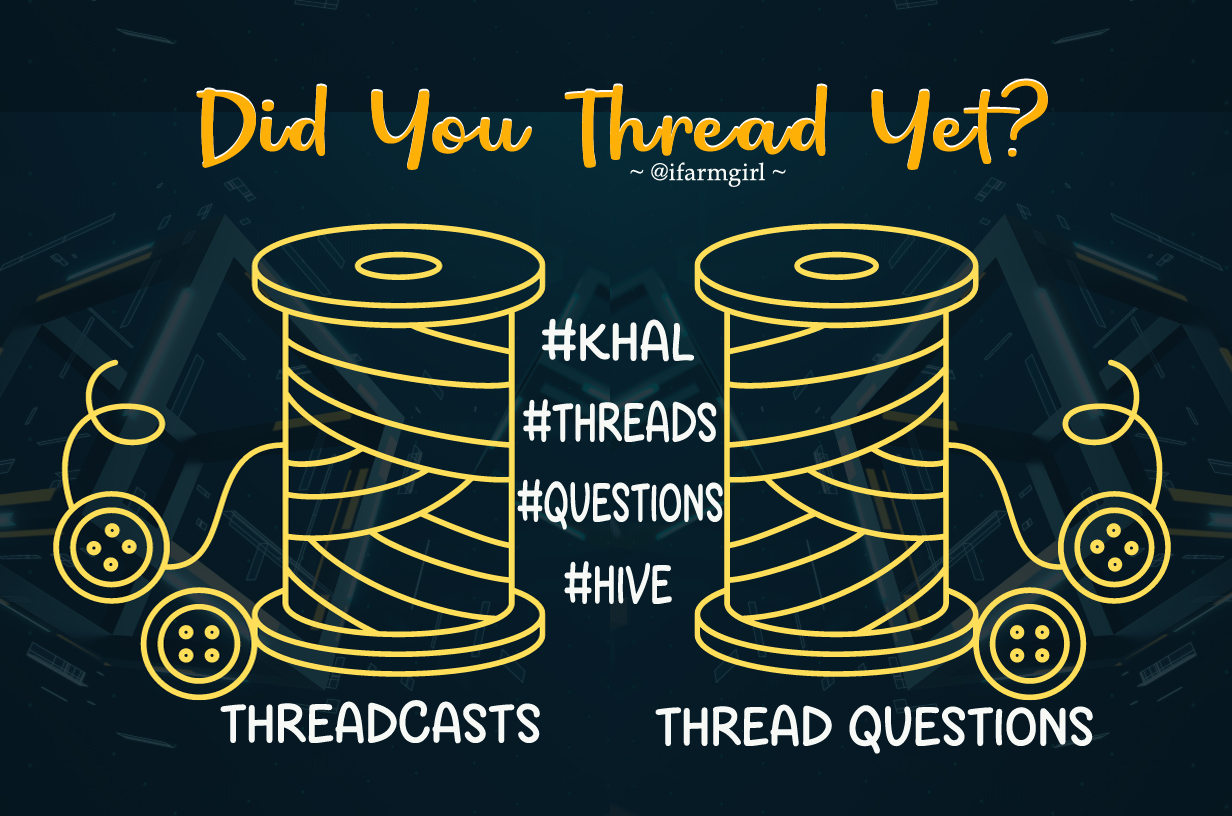 What to #thread about?
You can post anything you want (except plagiarized stuffs of course!) It works like a charm, a social media at its finest if I may say so. And don't worry, Hive won't tag you a spam even if you thread many times in a day.
You can post a photo of your pet; of you eating; of the sunrise or anything at all and say a few things about it then add tags to your liking.
You can even post a rant or more and no one would block you.
Crazy about memes? I bet you can add them too!
Want to make a certain tag trending? Go for it!
Threads simply mean having F-U-N and giving yourself a break. No, it doesn't mean you abandon long-form contents. You can do both!
And should you get lucky, your thread can even get upvoted and you earn $LEO which is always a nice treat.

ThreadCasts
I believe this was one of TM's (@taskmaster4450) brainchild (idea). If you are into sports and love to watch live games, LeoThreads can be a very good place to discuss what's going on. Tag your buddies and do a #threadcast and make that game trending! I bet you'll have so much fun like Jimmy and TM did with the Mets game a few days ago and a while back too with the Major League Baseball game between NY Mets and Philadelphia Phillies.

Threads to DM Khal
And did you know you can also use #threads as a way to send a Direct Message to Khal? Yep, he said so himself on his thread.

So if you have something you wanna say or ask, you can just use the #khal tag and he will get back to you. That brings me to Thread Questions where you can also use LeoThreads to ask them.
Thread Questions
This is the part where you simply ask anything and use the tag #questions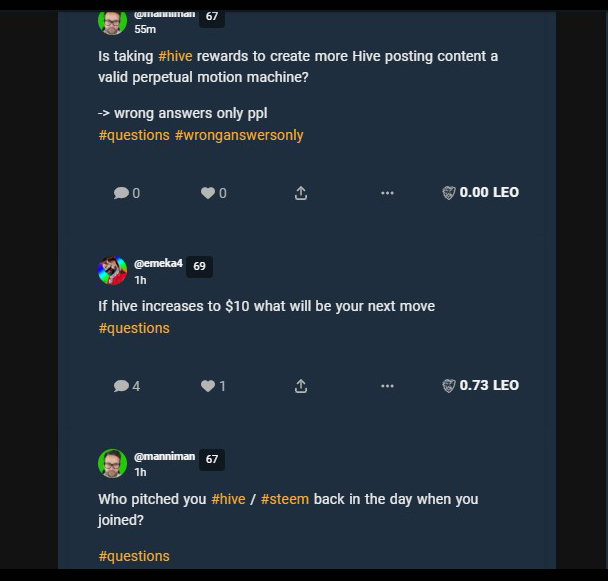 So, would you do #threads now on top of doing long-form contents on Hive? I implore you, it's so much fun! And unlike Twitter, there's no one to police you with what you're going to #thread about so go all out and join the fun!
And oh, you might also want to participate in this weekend threads contest by @jerrythefarmer for a chance to win some $LEO prizes.
Personally, if there's one thing I'd like to see is the ability to do #threads in any of the front-ends, not just on LeoFinance. But I guess this is only the beginning and we are going to see more developments around the Hive Blockchain as time passes on.
Speaking of which, LeoFinance is working endlessly to update and enhance the threads features for easy and convenient usage. And should you want any other features added, you can request them via #threads.
Thank you and cheers to the weekend!

Lead image from @leofinance post, edited on PC. All other images were screen captured within LeoThreads. No copyright infringement intended. 130822/09:30ph
Posted Using LeoFinance Beta
---
---