Early Morning Trip to the Backyard
Earlier today, I was in the mood to visit the little garden at the backyard. It's been a while since I've been there. It's funny that it's just a short walk from from the house but felt like it's too far away that I couldn't even check it out for a few weeks, lol!
But yes, I went for a little trip around 7 am, just before breakfast. The husband beckoned me to wear boots so I did. With the little tray and a knife, I marched on and oh my, my... our lettuce (romaine) are being invaded and overtaken by weeds, lol!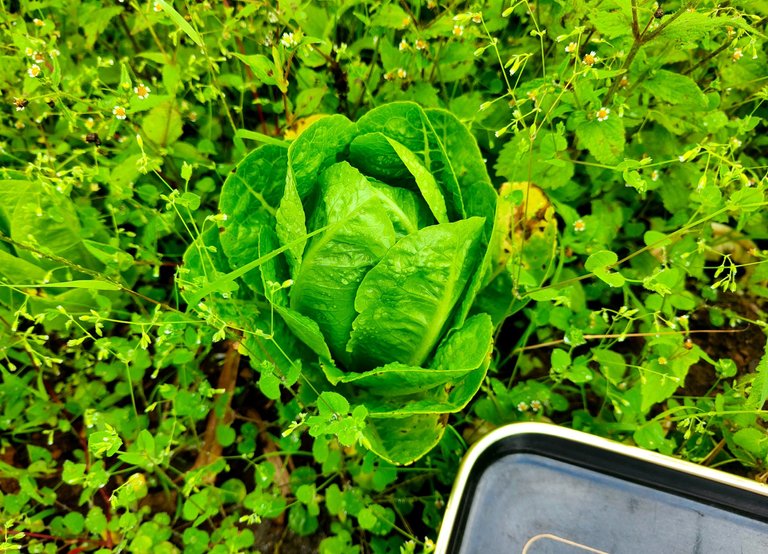 And so I harvested them without delay. Thankfully, they are still very much healthy and there were no worms, bugs nor snails in sight, so happy me, yay!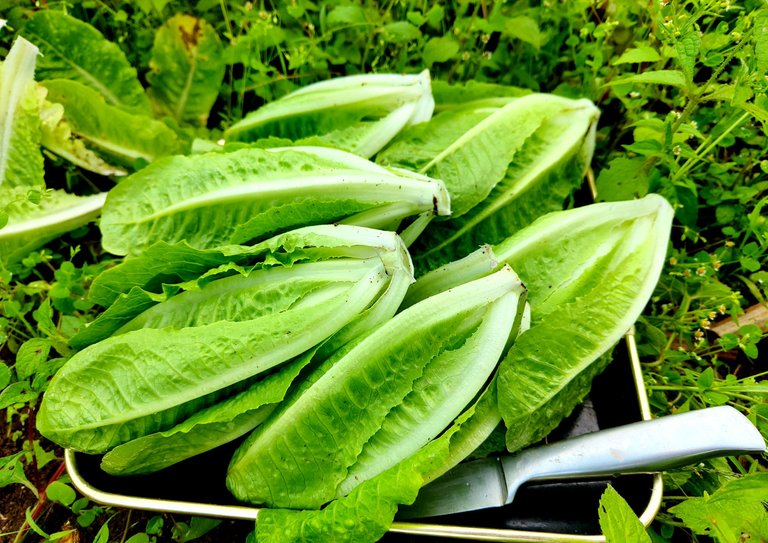 This will be on our plates for lunch as the FarmBoy loves to have them with some Korean seaweeds. Salad you say? Yep! Perfect for today's weather too, not too hot and not too cold. There are still a few heads left. Hopefully, the weeds will be a little more friendly so we can enjoy them again next week.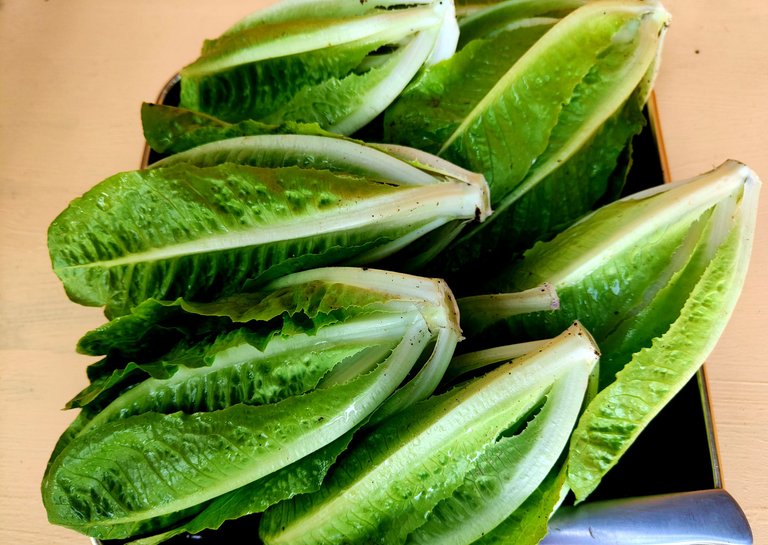 And while at the back, I spent a wee time to take photos of the other plants, re: citrus fruiting and flowering...
Gladiola in bloom, standing out and tall amongst the grass and weeds.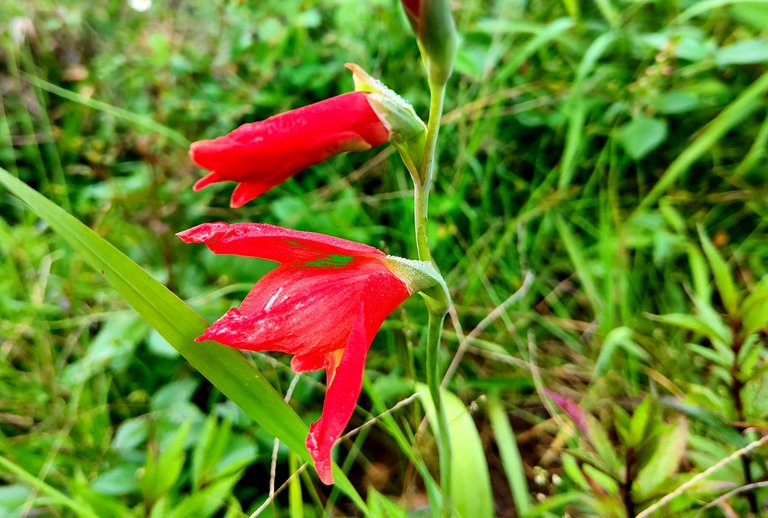 Banana fruits maturing and ready to harvest. This variety is called "Forty Day Banana" or Señorita. They are short and stout yet very sweet and don't feel cold to the stomach, hence they are my favorite type.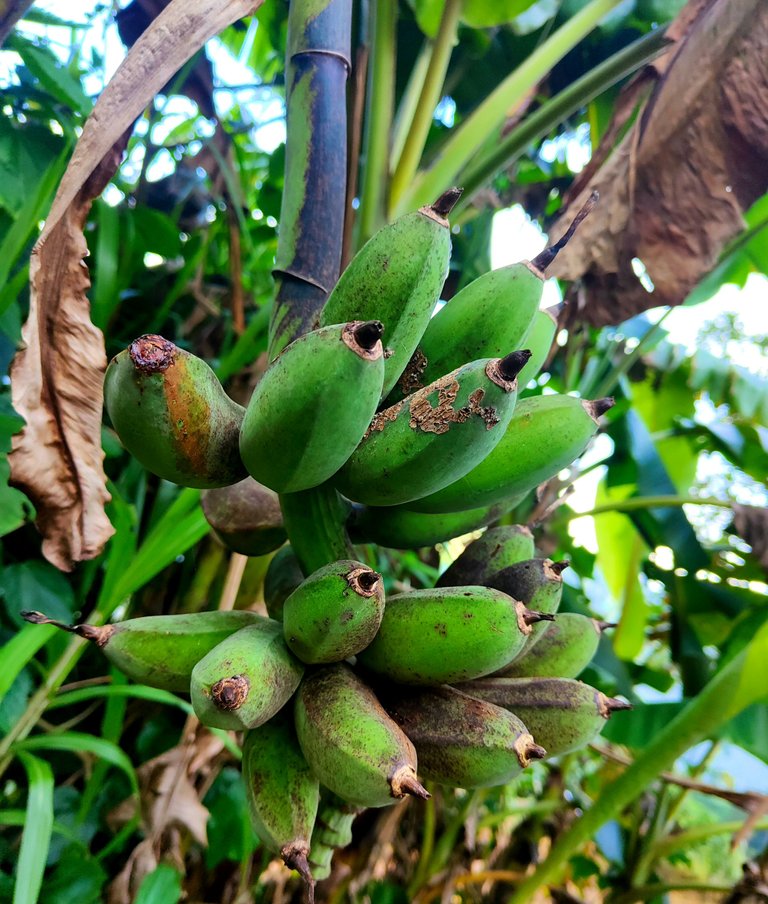 This has been a great trip and perhaps next time, I'll take a walk down the yard too and check on the other nature's gifts that we have around us. Did I mention we have watercress too? Yep we do and haven't seen them for sometime so it would be cool to give them a visit soon...


Cheers and Happy weekend everyone!
Photos my own. 110922/09:05ph
---
---
Smile... laugh often... love more... be happy and grateful always!
---
---
---
---