flexUSD of CoinFLEX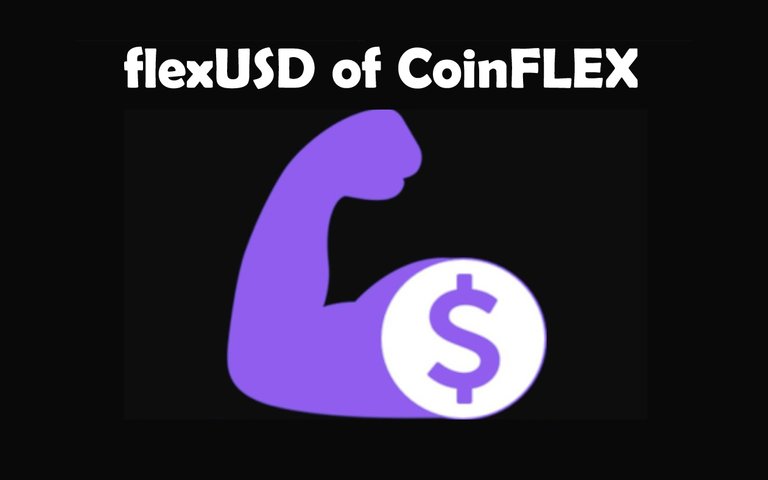 flexUSD Logo from Coingecko


Reading this morning's title by DCMLB about Roger Ver and CoinFLEX, I was reminded of my little stable-ish flexUSD sitting in my SmartBCH wallet which I was intending to use and buy back some tokens when the market stabilizes. Unfortunately, checking the market today, I found out the peg had been broken and it went down to as low as 53 cents.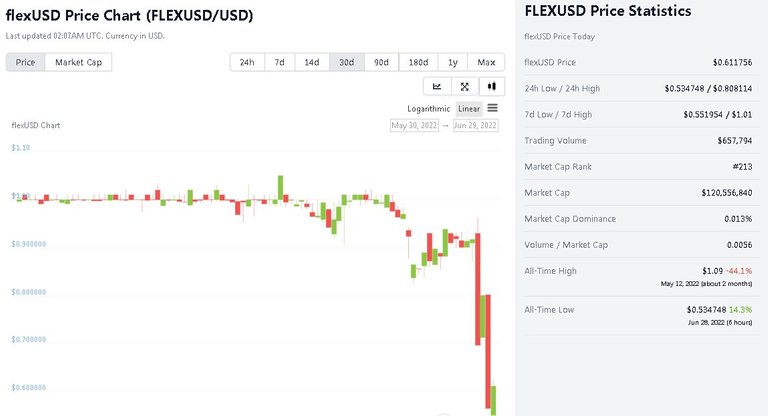 flexUSD was introduced to the SmartBCH network in September last year. It is said to be, and I quote:
"a multi-yield bearing stablecoin and is the first stablecoin that pays interest at the base level."
"flexUSD and all flexAssets earn interest even when just sitting in a wallet, DeFi app, exchange or margin account. This enables what we call "yield on yield" i.e. using natively yield bearing flexAssets to earn extra yield on top from these various sources in crypto." - Quoted from Source
The following are its features as stated on the CoinFlex website:
Earn interest every 8 hours

Fully backed and redeemable in USDC

Earn wherever you hold it - even in cold storage

flexUSD exists on Ethereum (ERC20), BCH (SLP) and SmartBCH (SEP20)




Looking at my wallet, I felt robbed off the "value" of my holding, lol! Now wondering if it's going to recover or continue to fall. CoinFLEX internal market is showing that it is back to its peg but it's a different sight in the DeFi markets. The first thought would be to take it to CoinFLEX and trade it to USDC but then there's the danger of not being able to withdraw due to the situation they are in it so will just wait and see how it goes.
The fear in the market is real and evident. Take care folks!



Logo/s and or images were from Coingecko. and CoinFlex. No copyright infringement intended. 290622/11:50ph
Posted Using LeoFinance Beta
---
---