Flowers and the Hospital Trip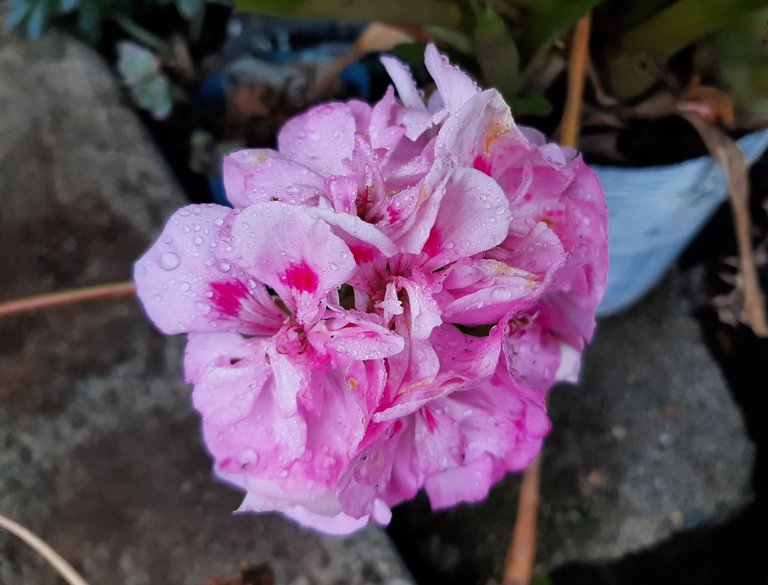 Hello, Wednesday!
Mom was discharged around 1 in the afternoon of yesterday so I'm super thankful. Thought she'd spend more days in the hospital but her recovery is pretty fast which is amazing. Her "I-want-to-go-home-soon" attitude may have helped her to regain most of her strength back and she slept so well to the extent that she was snoring most of Monday night. It amused me watching her and I intentionally skip to give her 2 am medicine because I didn't have the heart to wake her up from her deep slumber.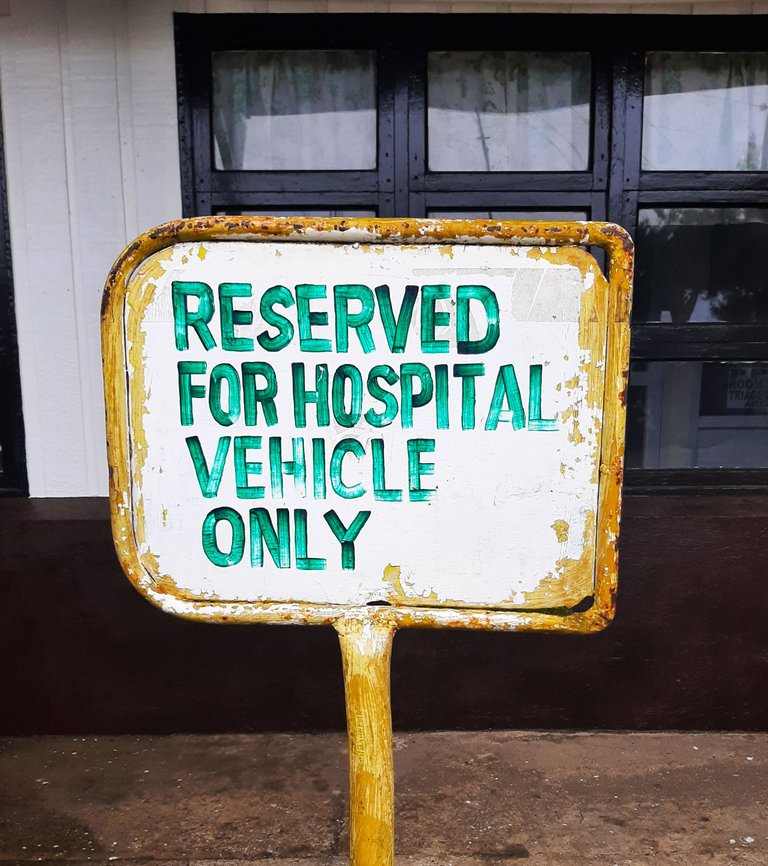 My sister, niblings and the Farmboy did have some really good laughs while there. It was kind of comedic when she could not recognize some people, my niece for one, mistaking her to be my brother's ex-girlfriend, lol! And my second sister whom she thought was the therapist, hahaha!
Her eyes seem to be failing rather early. Whilst it's really funny to witness how she mistake people from another, it's quite hard to believe that after she had a few mild strokes, she seems to be getting old fast at 72. Her elder sister is 90+ now and had she not fallen and broke her back, she would be more agile than my mother. Guess people age differently.
Anyway, we brought her home and after making some arrangements in their house and having late lunch, the husband and I drove here to our little paradise around 4 in the afternoon before the raging rain and gusty winds intensified.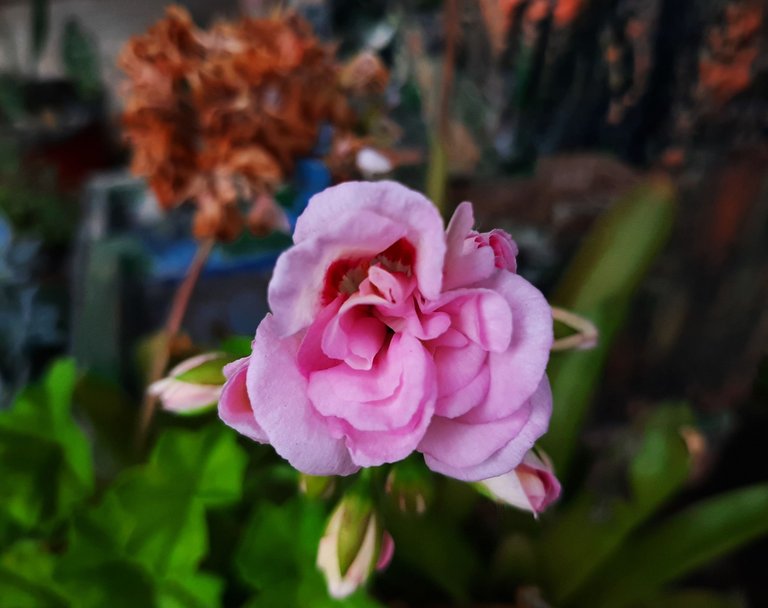 These pink flowers were photographed at the hospital grounds by the way. We arrived there before 8 on Monday morning and I noticed them just beside the space where we parked the car. Because it was rainy, I didn't have the chance to get around much and spent all of Monday until Tuesday mid-day inside Mom's private room.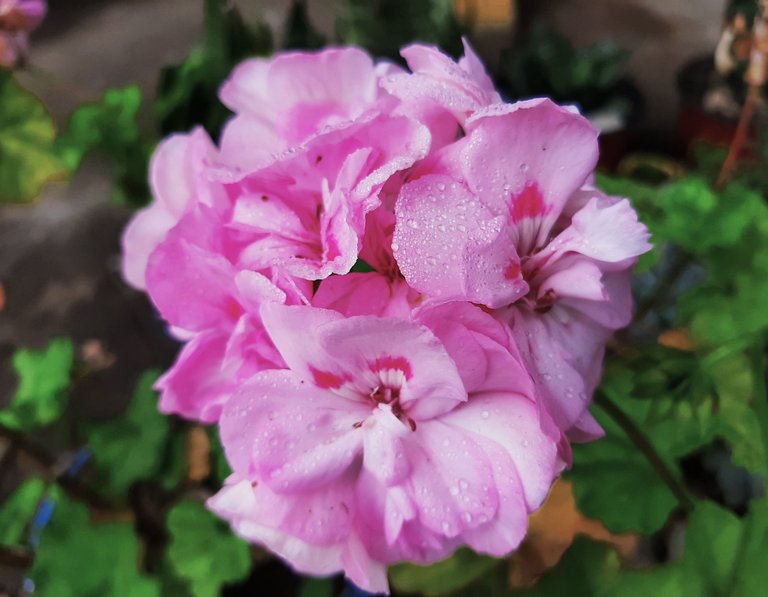 And these photos of a flowering cactus were at my brother's porch when I was checking out on the kids before the husband and I left. The golden colors are quite fascinating don't you think?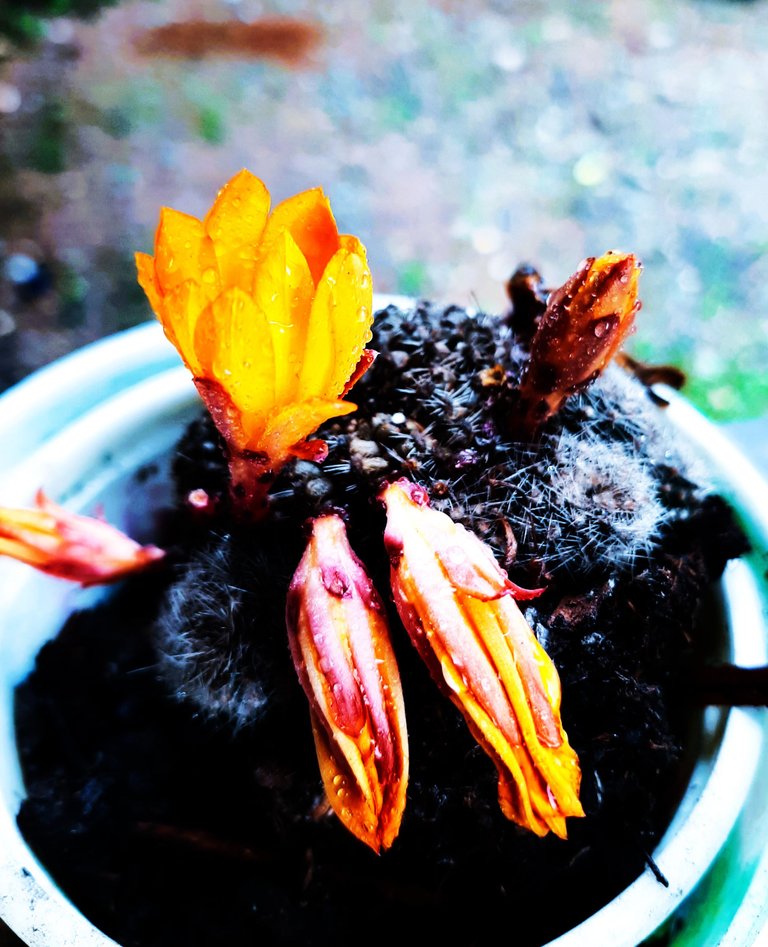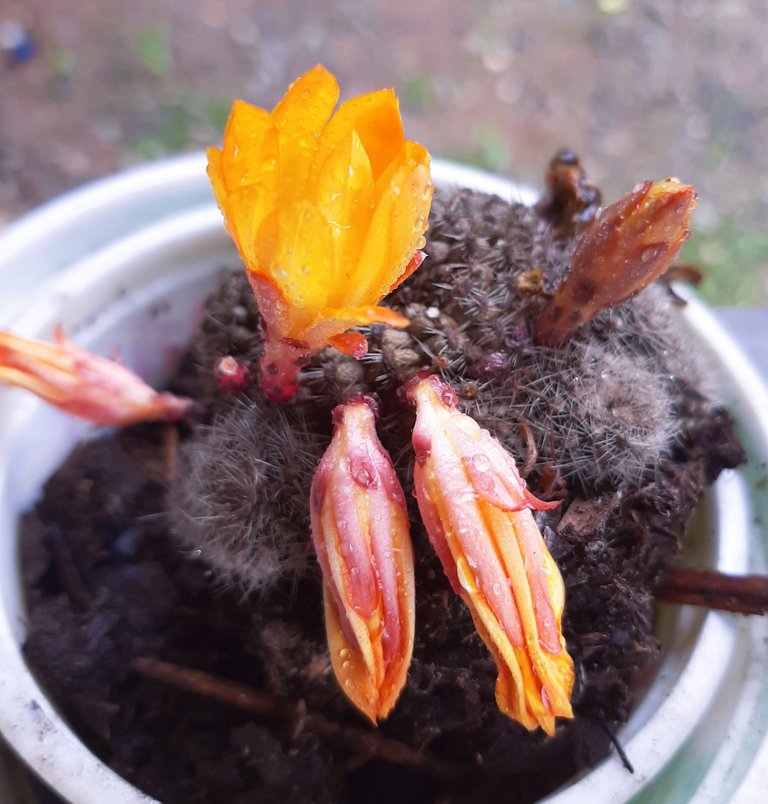 Meanwhile, the storm which was forecasted to arrive on Saturday came to us on Sunday evening and still raging through today. It's gusty here that our power got cut off around 7 am this morning. Looks like it's going to be a day spent offline and probably snoozing. Rubilu on threads was saying that maybe God wants me to sleep, lol!
And perhaps I should and will be back when power gets restored.
Photos are my own. 31052023/09:05ph
---
---
Smile... laugh often... love more... be happy and grateful always!
---
---