Game Over. The Winning Lion [Art Practice]
Friday on my side of the world and whilst the sky has cleared out and mister sun is shining brightly, our electricity is yet to be back. I'm guessing there had been several transformers or electrical posts busted during the storm and we can only wait while they are getting them fixed. I'm hoping we will have it back today.
Anyway, instead of whining over things I have no control over, I had the power bank charged in the car early in the morning and I'm now using it to power up my phone.
I had been thinking yesterday about how to go with the Final Boss Slayer on the art quest on Zealy and even had freehand sketches done on my notebook while inside the car but couldn't get myself to continue it.
But thanks to a tiger's photo seen on Jane's post the other day for giving me some inspiration for a concept today. And so a little while ago, I went on to create an image of a powerful Lion who just defeated a final boss in a videogame.
Here's how it started. It is a painstaking process as I'm only using my phone.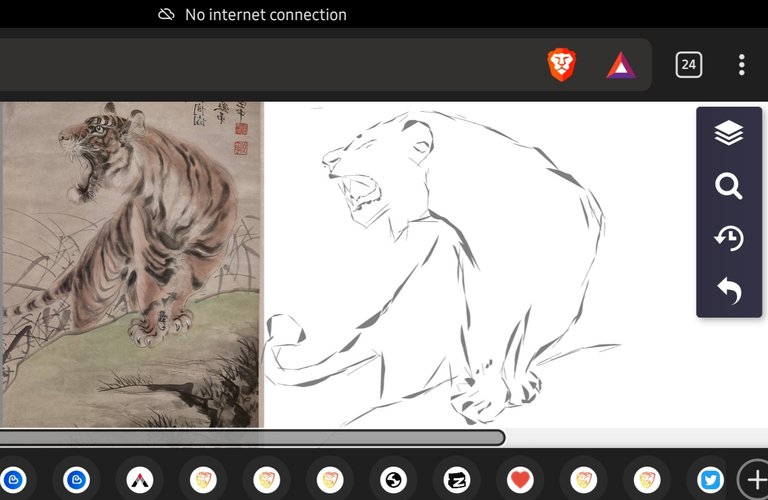 Had to re-imagine the head of a happy and roaring lion. Here's a closer look of the doodles.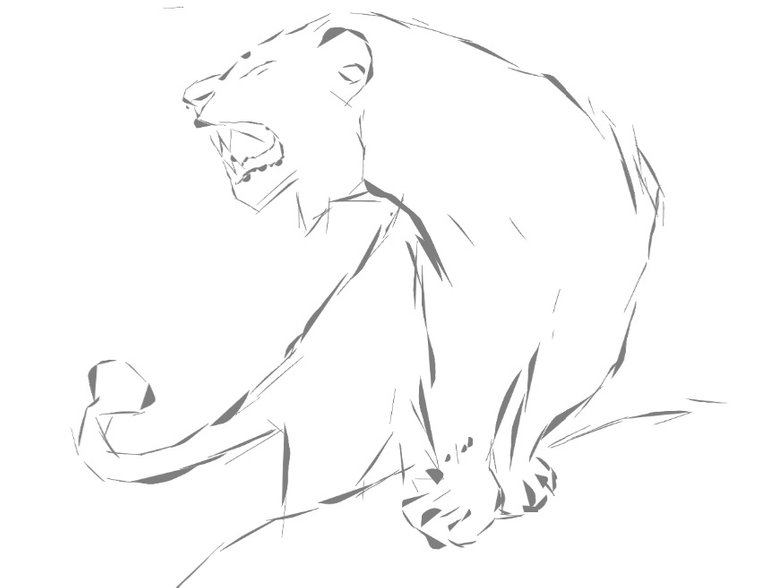 Then I gave it colors. This took me about two hours if I'm not mistaken. I haven't taken screenshots in between.



Next was to add a wide screen. The husband suggested I would draw a game console but I decided to have a TV screen instead with the word "GAME OVER" on it. But first I had to move the lion a bit farther from the left side of the page to have room for the screen. And here it is.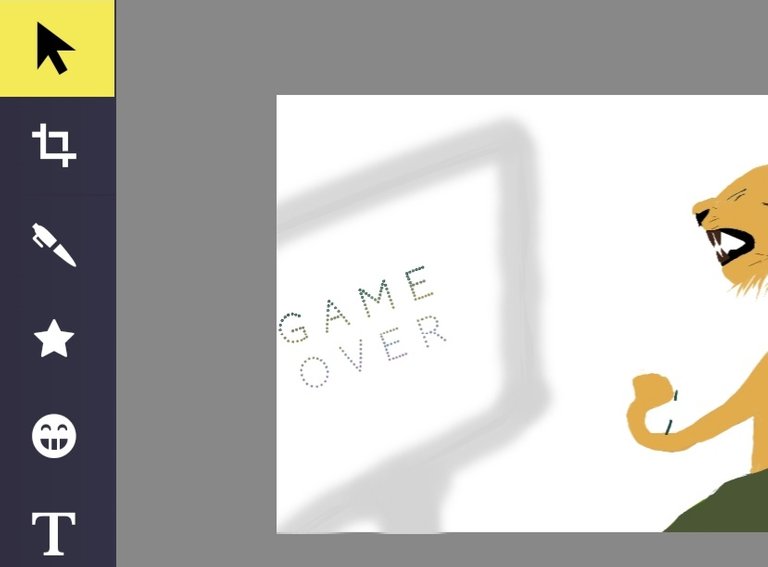 Then did more edits on the whole artwork. The lion was supposed to be on a couch but somehow, I could not make it appear so, lol!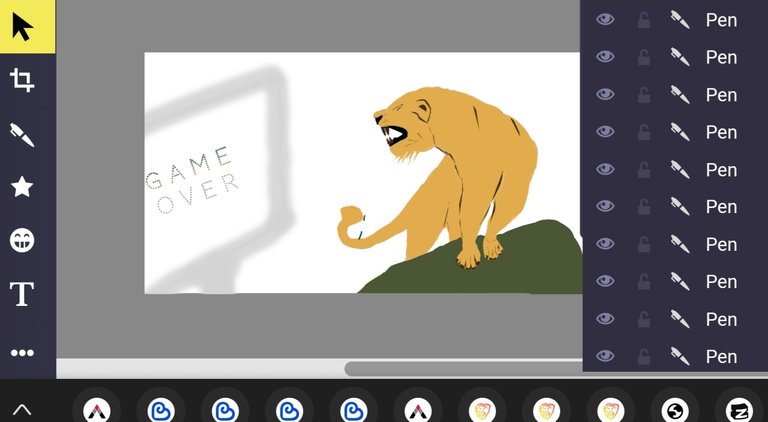 Anyway, here's what the final piece looks like after some further retouching and edits. My interpretation of a lion winning against the Big Boss.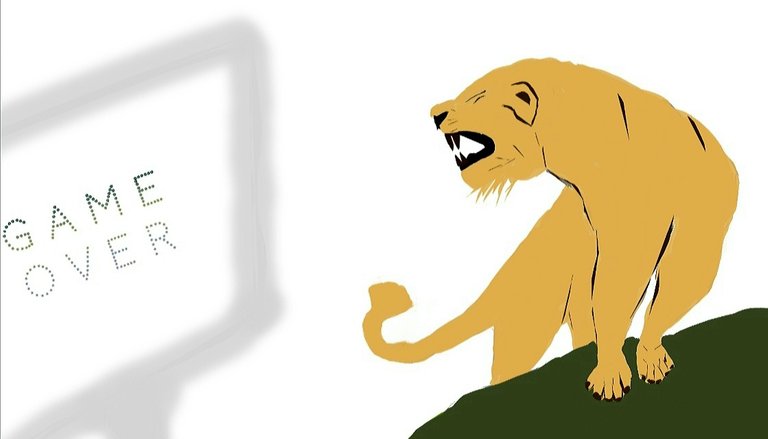 I'm not sure how it is displayed on larger screens (desktop or laptop) as I'm on my phone so please forgive me if the images are pixelated or something. I'm just glad to have done something productive this morning and the absence of power didn't make me lazy all the way.😁
Thank you and have a fantastic new day everyone!
Photos are my own doodles on sketchpad. Tiger's photo via Jane's post. No copyright infringement intended. 02062023/09:55ph
---
---
Smile... laugh often... love more... be happy and grateful always!
---
---