Growing in the Block

At some point, we are all starters here on Hive and I would like to believe that most of us didn't even know where to begin. And then we found our ways with the help of others and perhaps through our own initiatives.
We can be likened to a tomato seed, sown into a fertile soil, sprouting into a seedling, then growing through its time into a full blown plant that blossoms, bear fruits then ripen to be harvested.
Our growth depends on several factors, some entirely under our control (our activities, engagements, contents etc), others simply beyond what we can (the amount and value of upvotes our contents can get, number of people who engage back etc).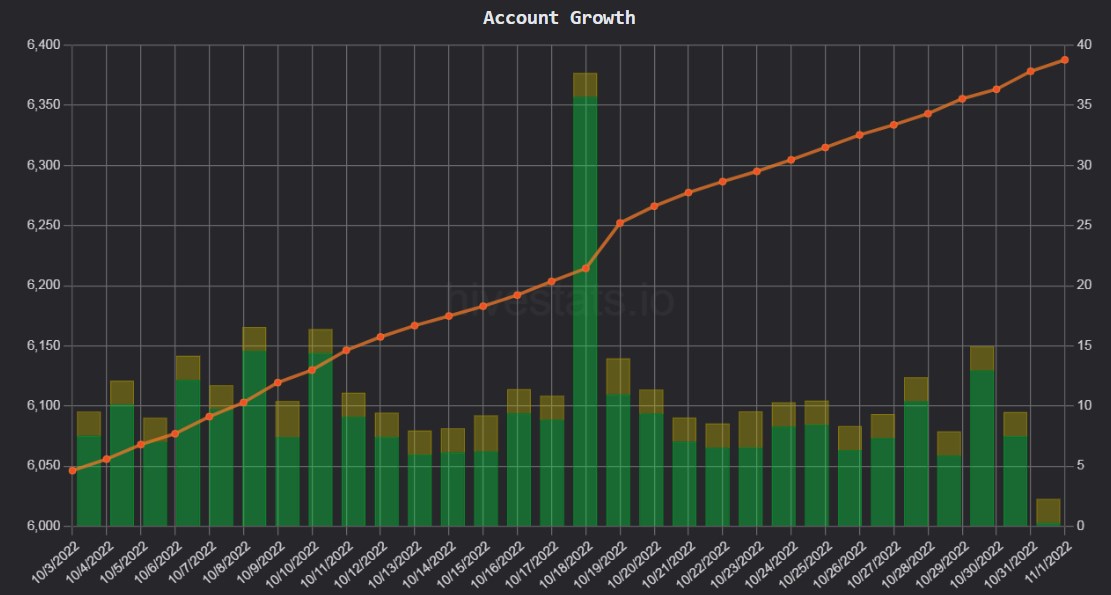 Hive has its own complexities. Some users may have decoded while others like myself are still trying to learn and understand. But we do not really need to understand everything, we just have to begin, do what we can, learn as we go along and be persistent and consistent.
Anyhow, today marks my 11th HivePUD and 305th day of vesting HIVE, all with the main purpose of growing my Hive Power which I consider as my long-term investment. And the cool badges always add fun and color to that journey, thanks to HiveBuzz (arcange) for them!


Below is the overview of my account growth on a monthly basis, all thanks to those who continually support my work. This won't be possible without you, thank you indeed.
| Month | Hive Power |
| --- | --- |
| January 1 | 297 |
| February 1 | 588 |
| March 1 | 1061 |
| April 1 | 1704 |
| May 1 | 2129 |
| June 1 | 2998 |
| July 1 | 4199 |
| August 1 | 5139 |
| September 1 | 5541 |
| October 1 | 6016 |
| November 1 | 6499 |
| | |
I did a Level 3 power up (100 HP) a few moments back, raising my HP to almost 6500. Slowly and surely, it keeps growing. And the goal certainly remains.
Happy HivePUD everyone! (Happy Halloween too).

Photo/s obtained from HiveStats and HiveBuzz. No copyright infringement intended. 011122/10:10ph
Posted Using LeoFinance Beta
---
---