It's the Life in Your Years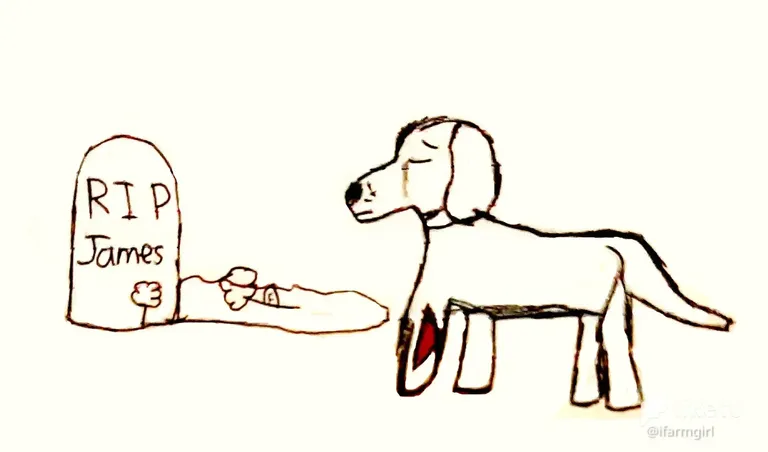 Goodbye James... (Her emotionally-provoking doodle)
A sketch of herself, well, quite close :)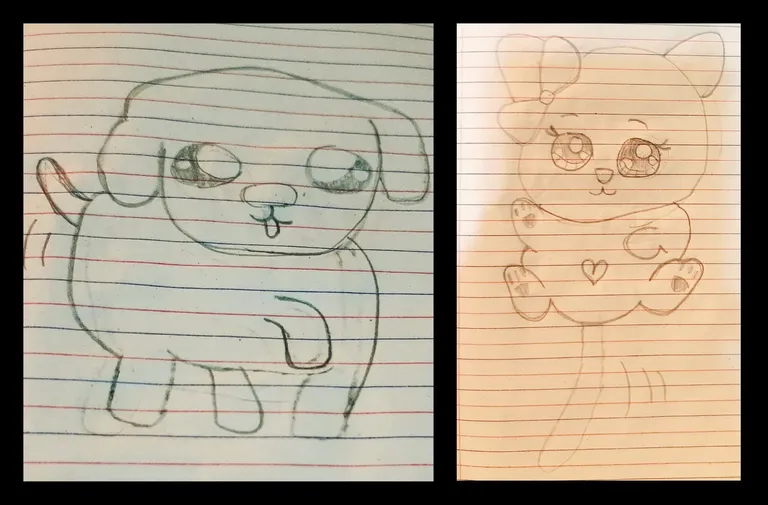 Evidently, she loves pups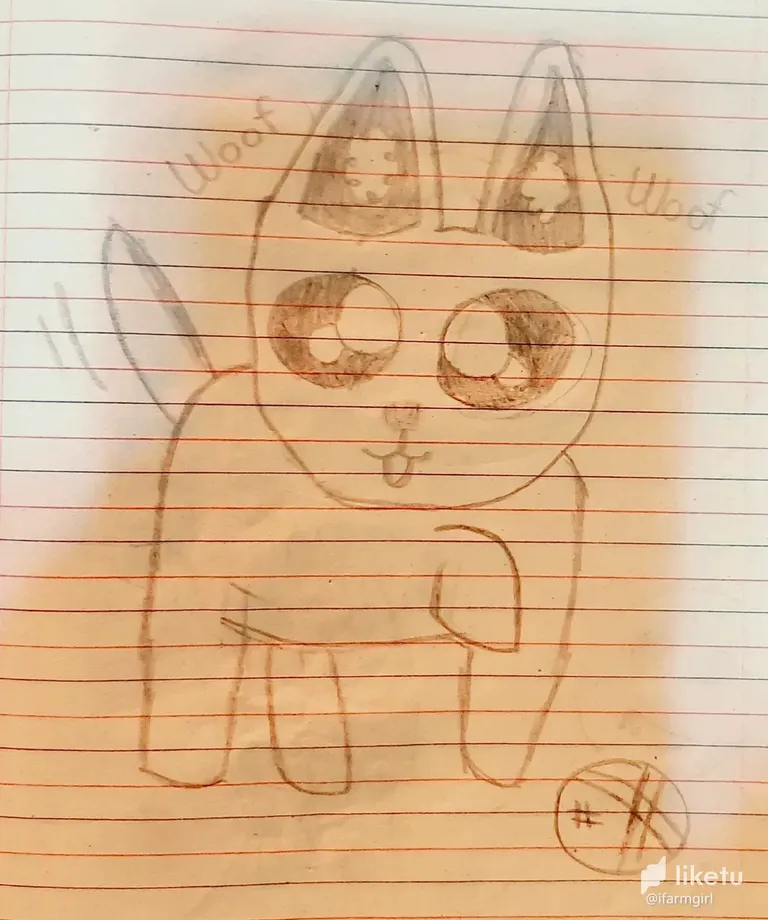 Let's play ball...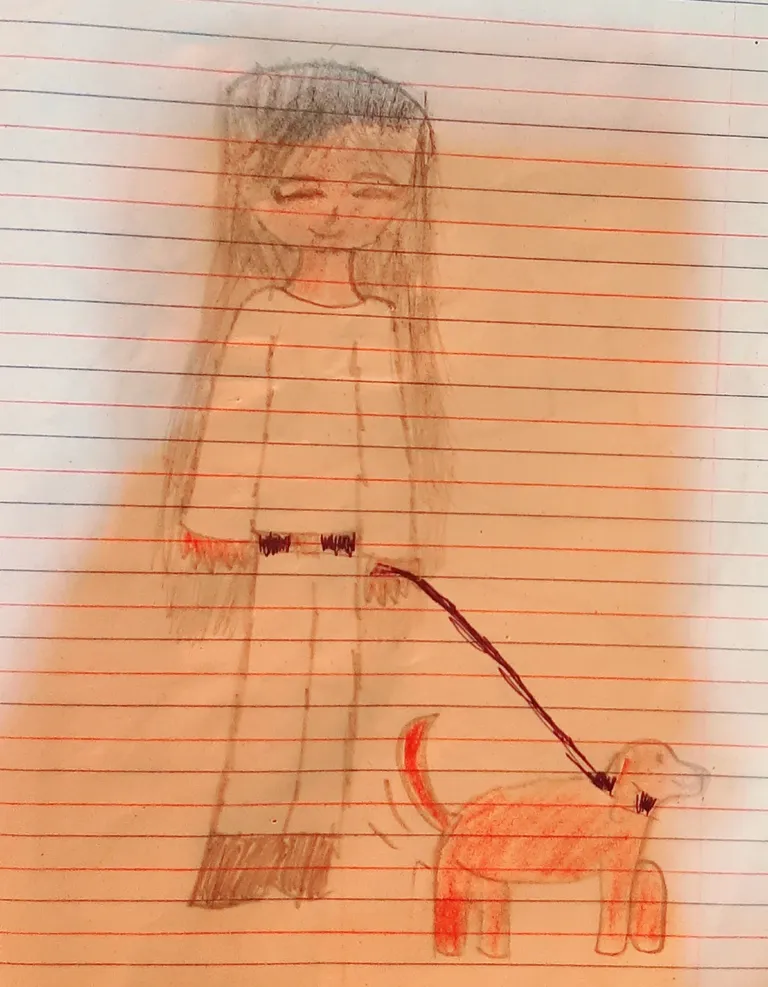 I suppose this was her sister walking her dog
In the end, it's not the years in your life that count. It's the life in your years.
- Abraham Lincoln -
---
---
I do not know what my niece was thinking when she drew a grieving dog and a tomb of a "James." Seeing it last year on her scrap notebook astounded me so I documented it on camera. Unfortunately, the quality of my capture wasn't that good but still, it shows the drawing and the seemingly raw emotions on it.
I thought she has quite a deeper understanding of things even though she won't say when asked. She is 9, born prematurely on an October when she was due on a January. Had very slim chance of survival but with the Grace of the Heavens, she made it (thankfully). Her doctor refers to her as his "Miracle Baby" admitting she was the first 5-month-old case he encountered during the course of his medical career. He mentioned that it was more like a gamble or perhaps an experiment trying to make her get pass the critical days and weeks she was in the incubator. I believe it was Divine Providence plus modern medicine and technology.
Anyway, her drawing reminded me of Hachikō, the pup who continued to wait for his owner at a train station in Japan for 9 years. It's a great film by the way and I recommend it just in case you have not watched it yet. The dog's loyalty is unparalleled. It draws out emotion. Even the very young Kaycee who watched it with his Dad years ago sobbed silently.
Perhaps we can interpret her drawings in so many ways. But I guess it all lead to how life is lived or a love given and received. This got me reflecting upon how I'm spending the years (life) I've been given. I'm living well as far as I'm concerned. Whether or not I'm impacting the lives of others especially those very dear to me, only time will tell but whilst I'm still here, I'm gonna live the way I know best and do what I can. And hopefully when the time comes, I can proudly say "Yay! I have done it!"
Stay happy folks and enjoy your weekend!
Photos are my own. 301022/08:20ph
---
---
Smile... laugh often... love more... be happy and grateful always!
---
---
For the best experience view this post on Liketu
---
---