Leader of the Pack (Art Practice #4)

The Zealy adoption campaign is an ongoing adventure, that's what I realized as I do the quests. From the daily tasks to the more complex ones, they are like puzzles getting solved each time. Challenging but quite fun. When I'm on to something hard, I would tell myself, "after this, I'm gonna take a break" but then when I see the next one, I get whisked into doing it anyway.
And that's a good thing. It's giving me a way to push a little harder and do one more then another. The artwork challenge is giving my patience and willpower some great exercise, lol! But it's a humbling experience and makes me admire creative people all the more.
Anyway, this time is an attempt to complete the "Leader of the Pack" artwork. I started this doodle yesterday afternoon, taking advantage of the UI having an update with the Hive-Engine error and threads not showing on the main feed.
Like previously, I searched for some inspiration and found an image which became my subject for the day. I forgot to screen capture the first processes though. I also found a lion's head which I think is perfect for the leader so I copied it. Sourced from here, credits and thanks to the owner.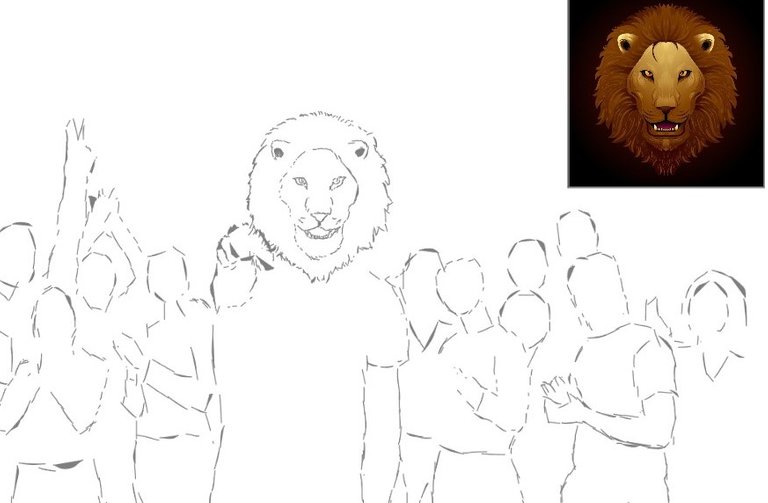 Then it was time to give that head some colors. Still used the "Pencil" mode and playing with the colors, this was the initial outcome.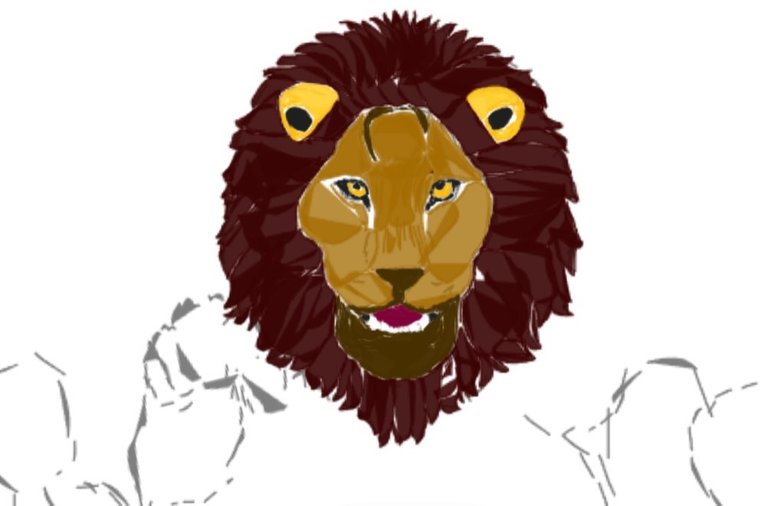 Did some retouching to the big head and when it was looking okay, I went on to the next which was finding little heads for the pack and thanks to Shutterstock for providing me with various options. I got on to copying those heads and putting them where they belong.
Would you believe that this piece of draft has taken me many hours? The screen capture below was around 1 am last night, lol! The husband had been checking on me why I wouldn't go to bed already. Color painting isn't easy, it is a hard job for me even with the models.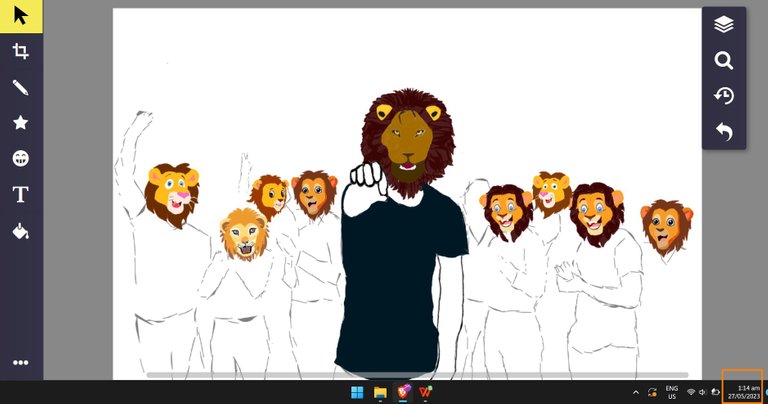 Anyway, I shared this on my thread last night while I was resting my rest. The thought just came suddenly and why not, lol!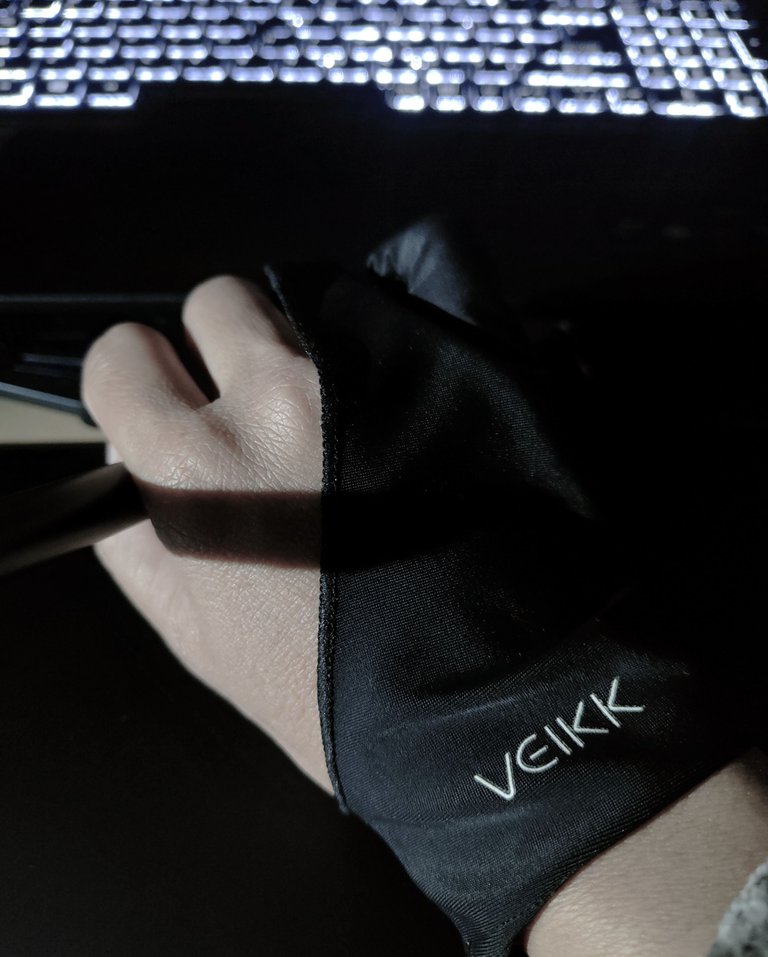 Had to wear that glove to protect the pad's screen from accidental scratches. And it keeps two of my fingers in place too.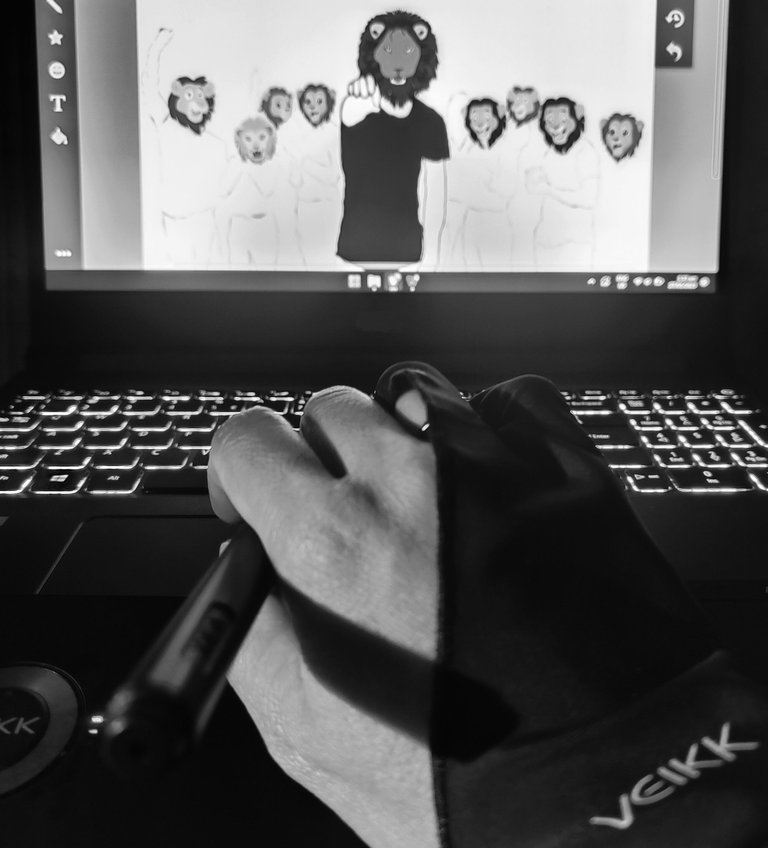 I went to bed at 2 am without doing much on the initial sketch. Woke up before 8 am today and got on with it. It's funny that I was able to do a little bit more than yesterday. Should have rested early last night, haha!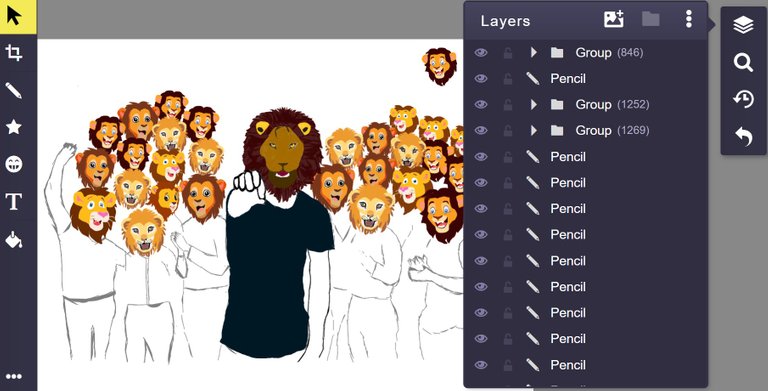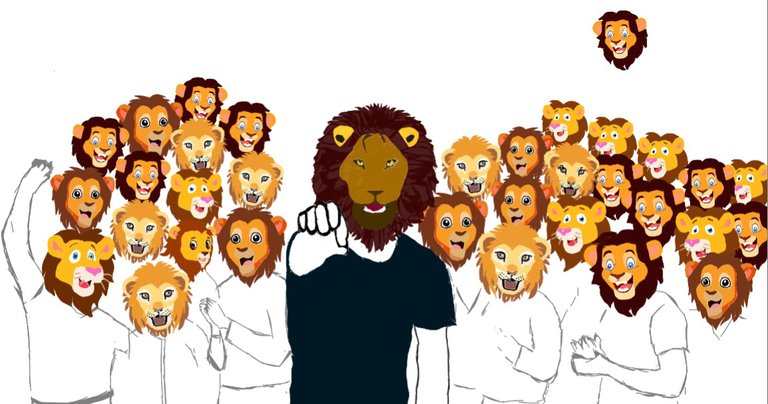 The next tricky part is giving those bodies some colors and finalizing things. This is my semi-final draft.



After working for a few more hours, here's the final outcome with the logo of both Leo Finance and the Ladies of Hive.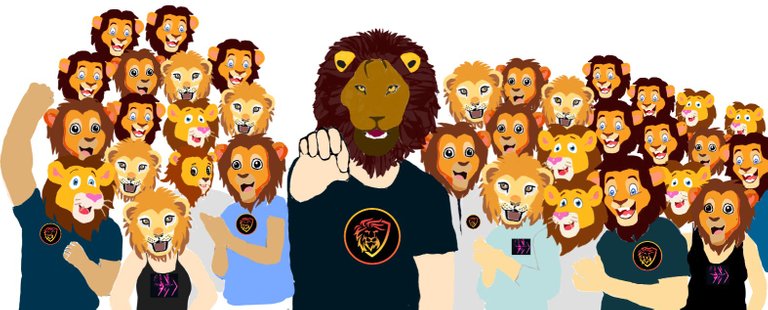 Meanwhile, it's the weekend here and we are invited to a birthday party. It could be fun so I'm considering to go but will see.
Photos are my own, screen captured from my sketchpad doodles. Others acknowledged above. 27052023/10:08ph
---
---
Smile... laugh often... love more... be happy and grateful always!
---
---