My 4th LPUD - Raising LEO Stakes (LEO&HODL Contest)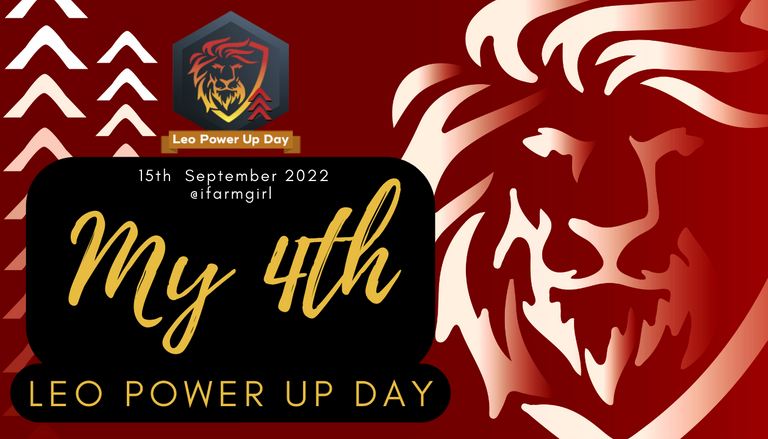 Leo Power Up Day started on the 15th June this year and it happens every 15th since then. Today is my fourth time participating in the initiative which works well with my goal to raising my LEO stakes (Leo Power) to at least 5k by year-end.
This was my staked LEO previously, all delegated to @india-leo and to my alt account (@ifarmgirl-leo)

And after doing the power up today, I've raised it to 3568 LP. Leo Finance keeps building and we want to be part of its growth, hence we will also keep growing our stakes. It is one of the ways to help the ecosystem while giving ourselves more influence in the den and that would also mean more curation rewards.
If you are reading this and have not done any Leo Power Up yet, check this post for details. There are prizes to be won:
3 people will win 20k Leo Power delegation each for 3 weeks


Bonus delegation prizes (1 person each) from the following:

10k from investing-dude

6.2k from leomarkettalk & taskmaster4450

5k from edicted

5k from anomadsoul

5k from bitcoinflood

3k from lbi-token

3k from steemstreems & leogrowth

2k from whatsup & scaredycatguide


Bad Luck Prize

A 60k Leo Power delegation from onealfa. To qualify for this, one should participate in the LPUD for 3 consecutive months, without doing any LEO power down in those months.


And to qualify for the above prizes, these are the basic requirements:
Your total Leo Power before LPUD must be more than 200 and less than 20k.
You must stake a minimum of 150 LEO during the LPUD.
No power down of LEO since June 15.
You must make a post about Leo Power Up Day, why are you powering up, why is it good for the platform, and talk about anything else related to the LPUD. Then share your post on Twitter using the tags #hive #leofinance, #cryptocurrency and #lpud. (Source)


And before I forget, here's a very cool LPUD badge too, thanks to HiveBuzz (@arcange) for making this happen. The badge will surely add color to our boards.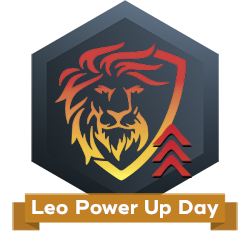 As we participate each month, we will unlock these badges. And I'm excited to have my first today and hopefully won't miss any from hereon.

Here are the things we need to do to be eligible for that badge: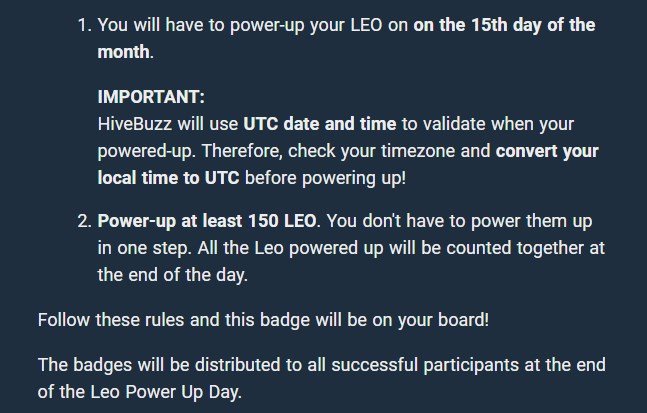 (Source)
It doesn't matter if you have not participated in the previous Leo Power Up, nor have 200 LP in your account, as long as you follow the above requirements.
And if you are looking for ways to earn LEO, let me share some below:
Publish related contents using the LeoFinance front-end

Engage in the LeoFinance community. The lions can be generous in curating comments.

Make #threads or microblog (any topic or content) via the LeoThreads, engage with others and get a chance to be curated by those with LEO stakes.

There are several community pages in LeoFinance that need contents. You can write quality contents on topics related to them, use relevant tags and get curated by the @leo.voter and its trail, the community moderators and other lions.





Participate in the LEO&HODL Contest and win some LEO prizes. The 3rd challenge is still on and will run until 17th September. You can check this post for more details.

There are several tasks that need to be completed and you can probably do some of them. Visit @leo.tasks posts on its page for information and available tasks.
That's all from me today and Happy LPUD everyone!

Images obtained within the LeoFinance UI and HiveBuzz. No copyright infringement intended. 150922/08:35ph
---
---
Smile... laugh often... love more... be happy and grateful always!
---
---
---
---