Nature's Beauty, Wild & Free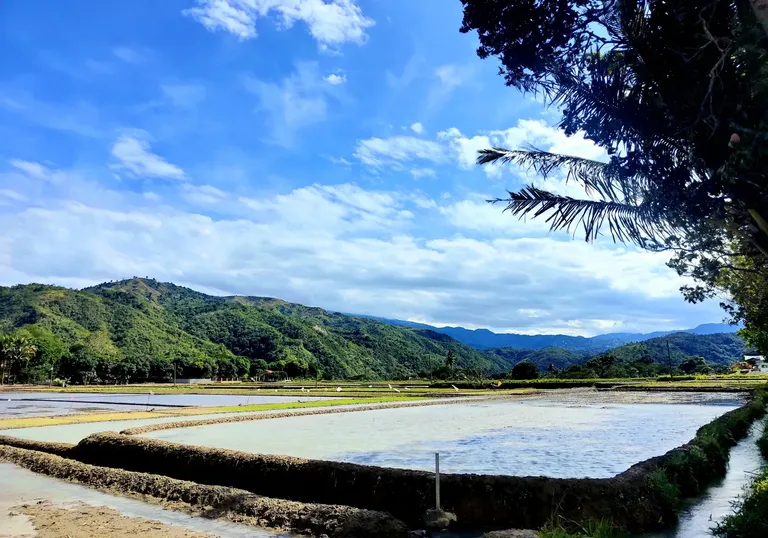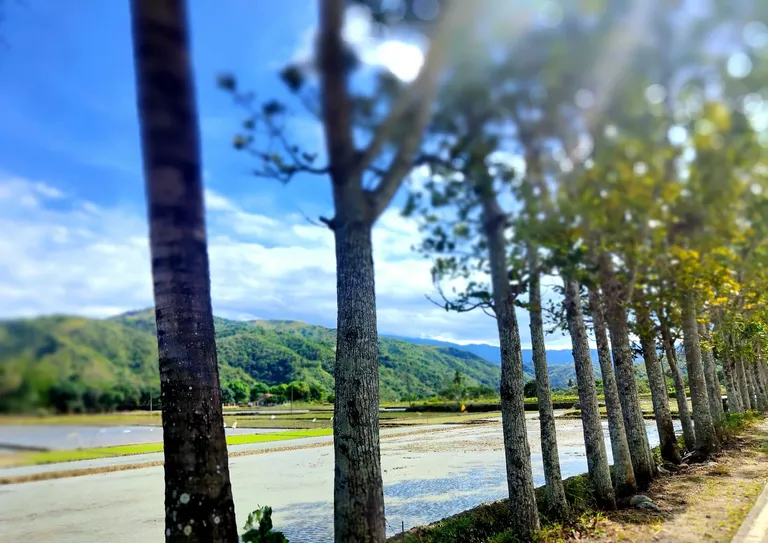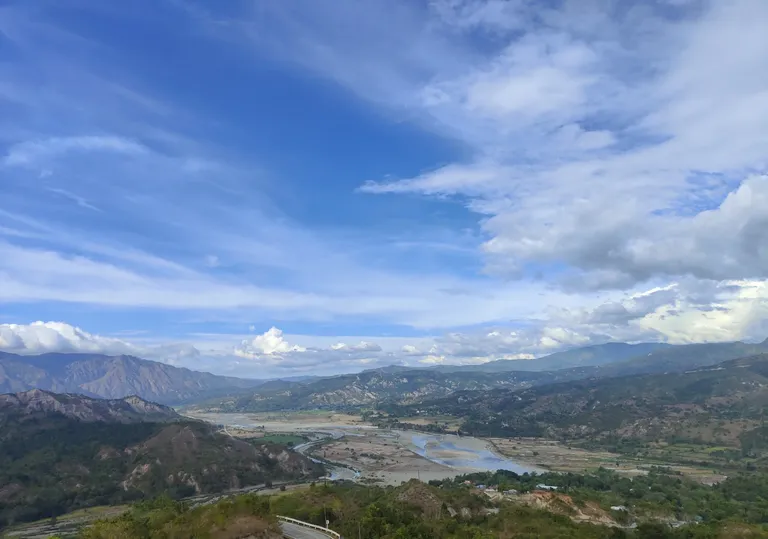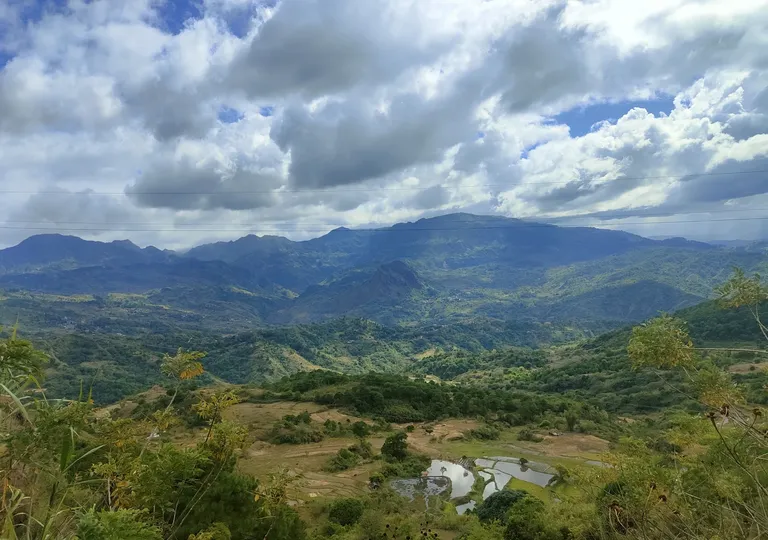 A new week has come once again giving us another leaf at life. Thankful to be up and kicking on a beautiful Monday. The weather is also nice with lots of sunshine so yayayay!
Yesterday, I took some time to play with the AI which some have been talking about. The curious me got into action to test it out. And after creating an account via ChatGPT, I didn't waste a minute to give it a try. My first thought was to ask it to re-write a post which I've already published a few days ago. From 342+ words, it re-wrote it to merely 172 words but had given the same meaning as the original. I was quite amazed and amused at the same time seeing the cursor blink as the words got unveiled.
Then I thought about giving it a task to create a poem relating to nature and within just a few seconds it came up with something really cool! And here's what it said:
Nature's beauty, wild and free
From the tallest mountain to the rolling sea
The sun and moon, they come and go
Guiding the earth, to and fro
The gentle breeze it whispers low
Telling secrets to and fro
The birds they sing a joyous tune
Filling the air with melodies new.
The flowers bloom in every hue
Petals soft and shapes so true
Nature's canvas, a sight to see
A masterpiece for all to be.
So let us wander through fields and streams
Embrace the world and all its schemes
For nature's wonders are ours to share
Take a deep breath, and savor the air.
At least the bot seems to know how to appreciate nature, noh? It fascinated me that I got goosebumps seeing what it did. I was wowed to be exact. It didn't even spend a minute to come up with that. And I just couldn't help sharing the rhymes along with my own snapshots of nature's beauty in various places.
Here's the screenshot of its poem by the way: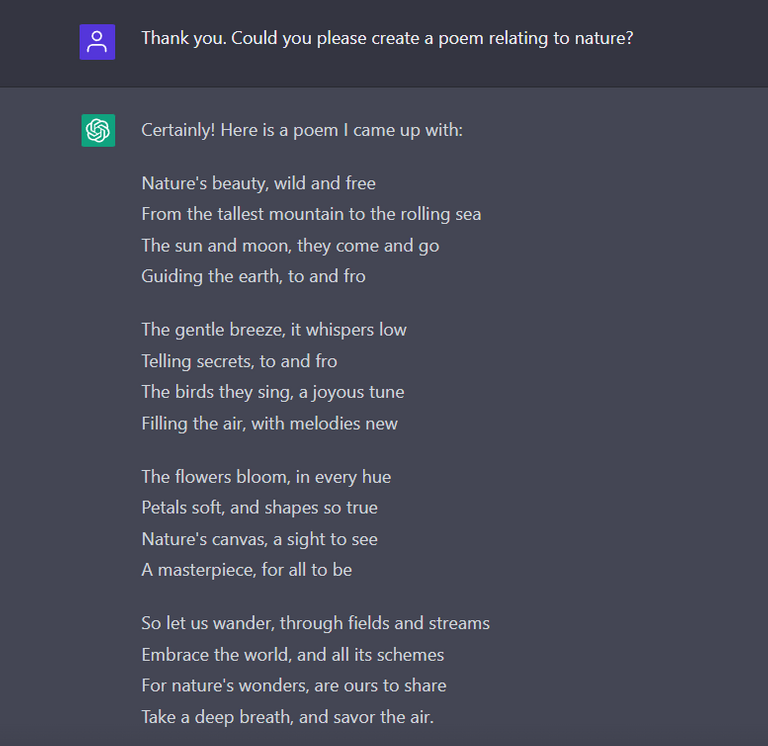 (Source). No copyright infringement intended.
If you want to try it yourself, go to ChatGPT and start chatting away. It is quite fun that at some point during my test, I got carried away. It felt as though I was talking to a real person. It did make me wonder how far AI can go. Technology simply is mindboggling, that's all I can say :)
Happy new week to you all!
Photos my own. 09012023/09:10ph
---
---
Smile... laugh often... love more... be happy and grateful always!
---
---
For the best experience view this post on Liketu
---
---