Rice Farming & Harvesting (On Murals)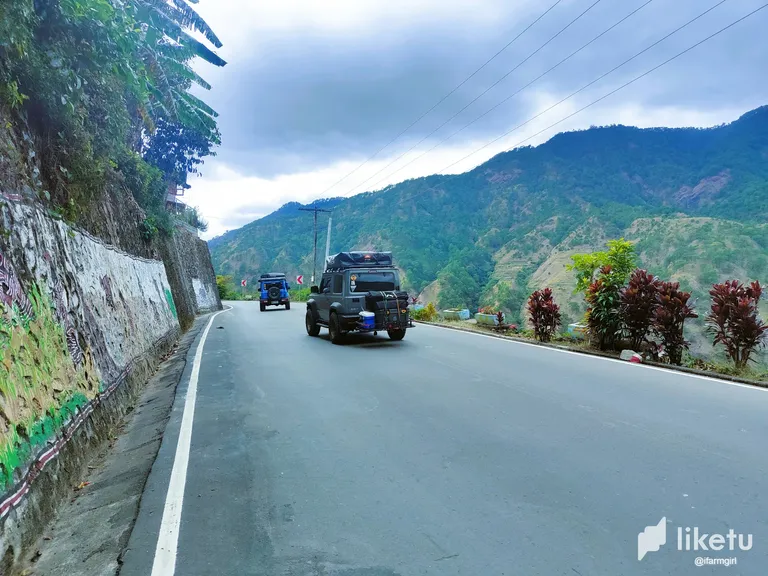 On the road :)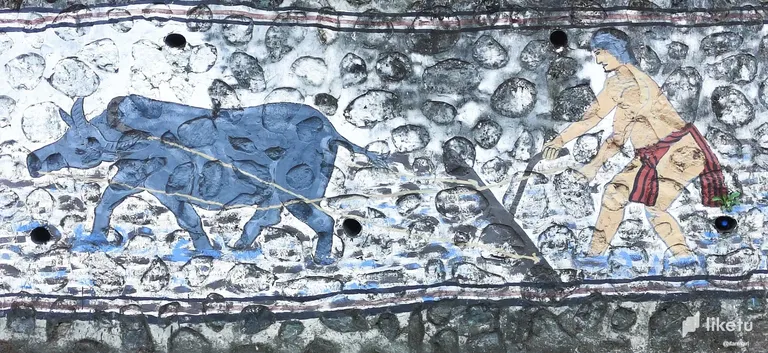 Traditional ploughing (using a carabao).

Sowing rice seedlings...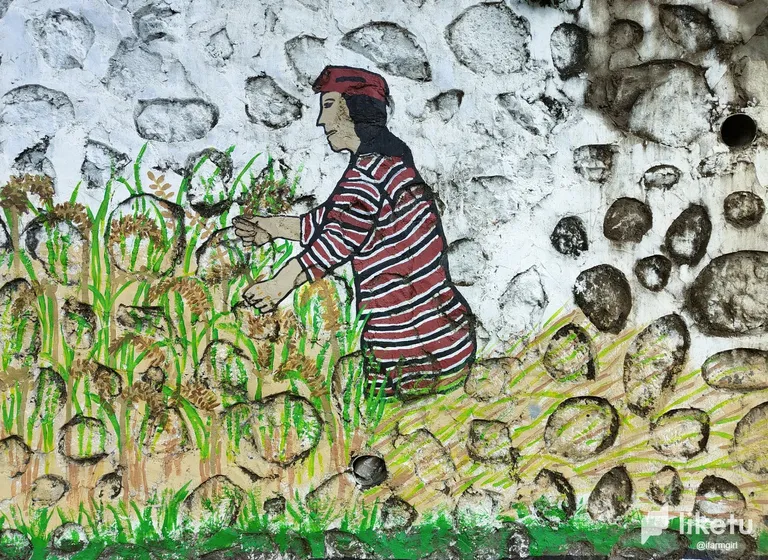 It's harvesting time!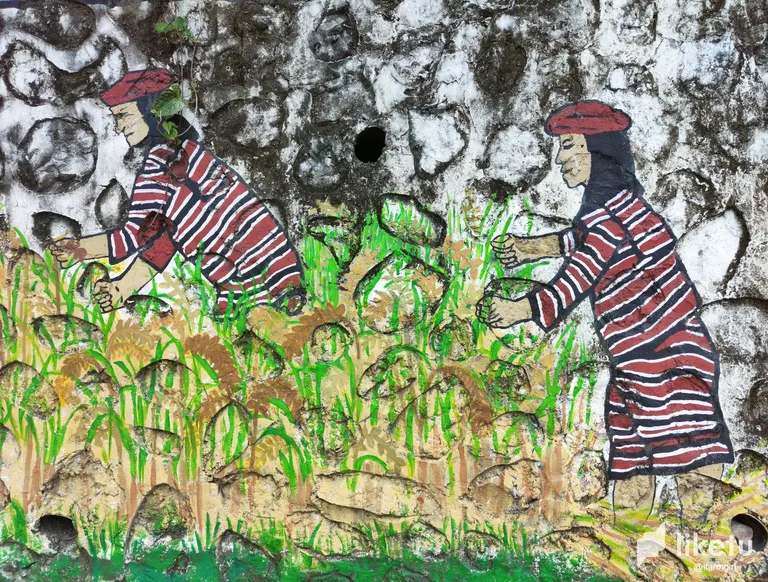 The rice grains are so ready...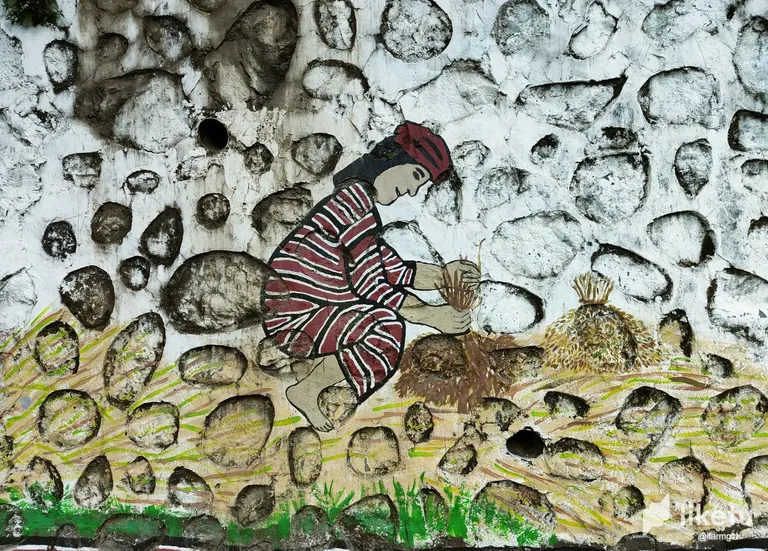 Sharing these murals or street arts which we have captured during our road trip to another town sometime last month. We passed by the same place in 2021 enroute to Bokod and that part of the street wall was just starting to have colors. This was one of the captures at that time.

It's quite fascinating how they simulated the process of rice farming through paintings and also showcased the olden folks on their classic garments. Tapis for women and g-strings for men. These type of ethnic wears cost quite a fortune nowadays.
And here's how I'm arranging them according to how I think they would go :)
I see this painting as clearing away the land. I can't comprehend what's written there though.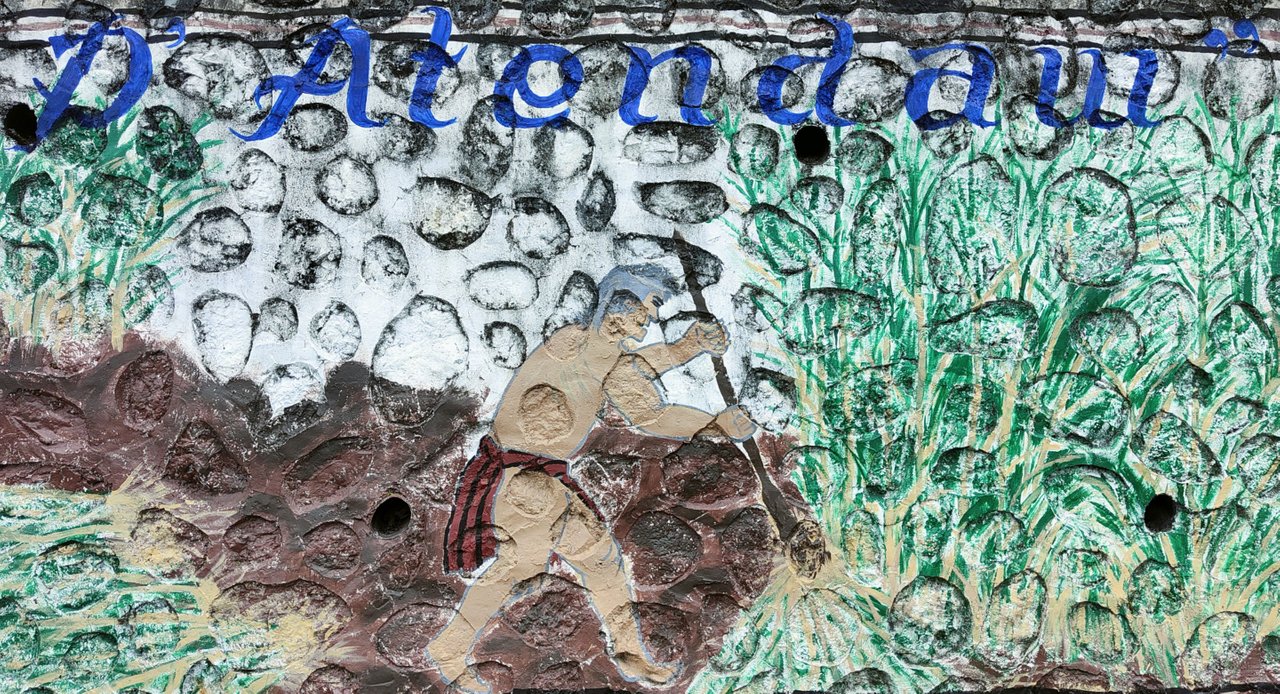 Clearing out the rocks maybe or putting them on the sides.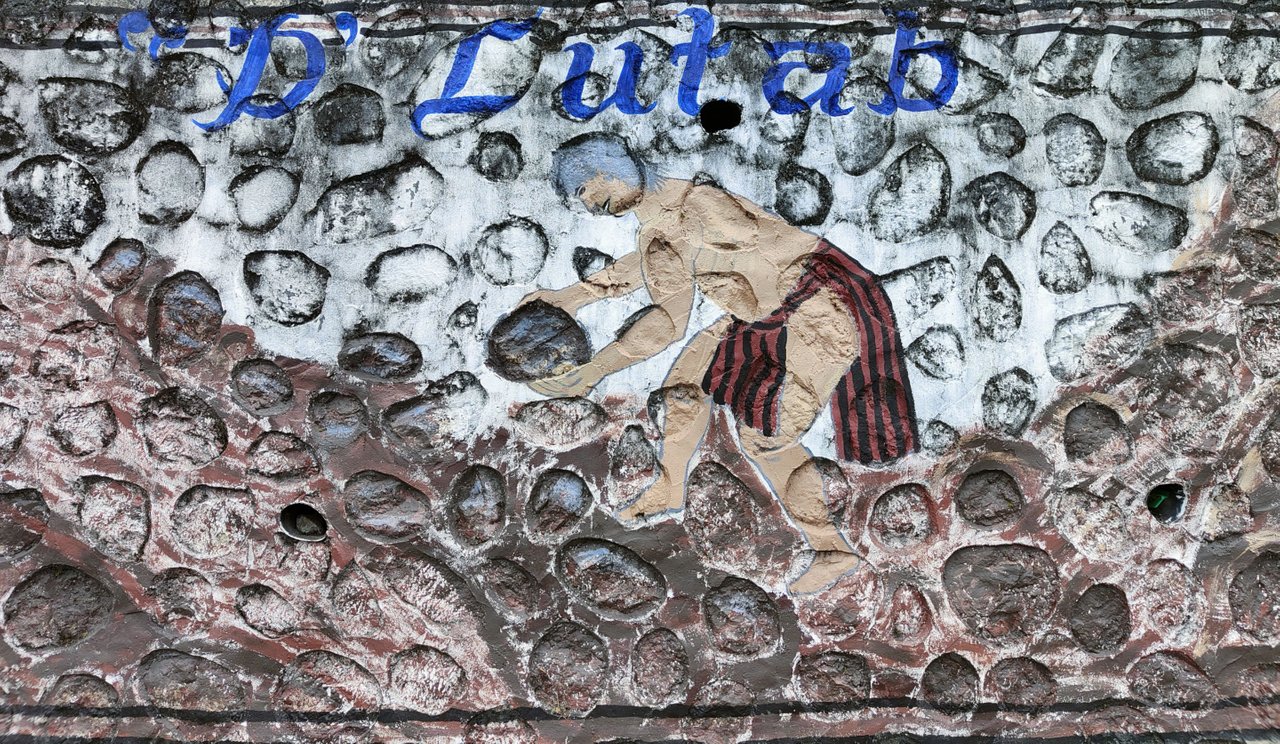 Then the traditional way of ploughing the land with the use of a carabao. I think this practice is still done in some small farms where they grow rice. Not really sure though as I haven't seen one personally.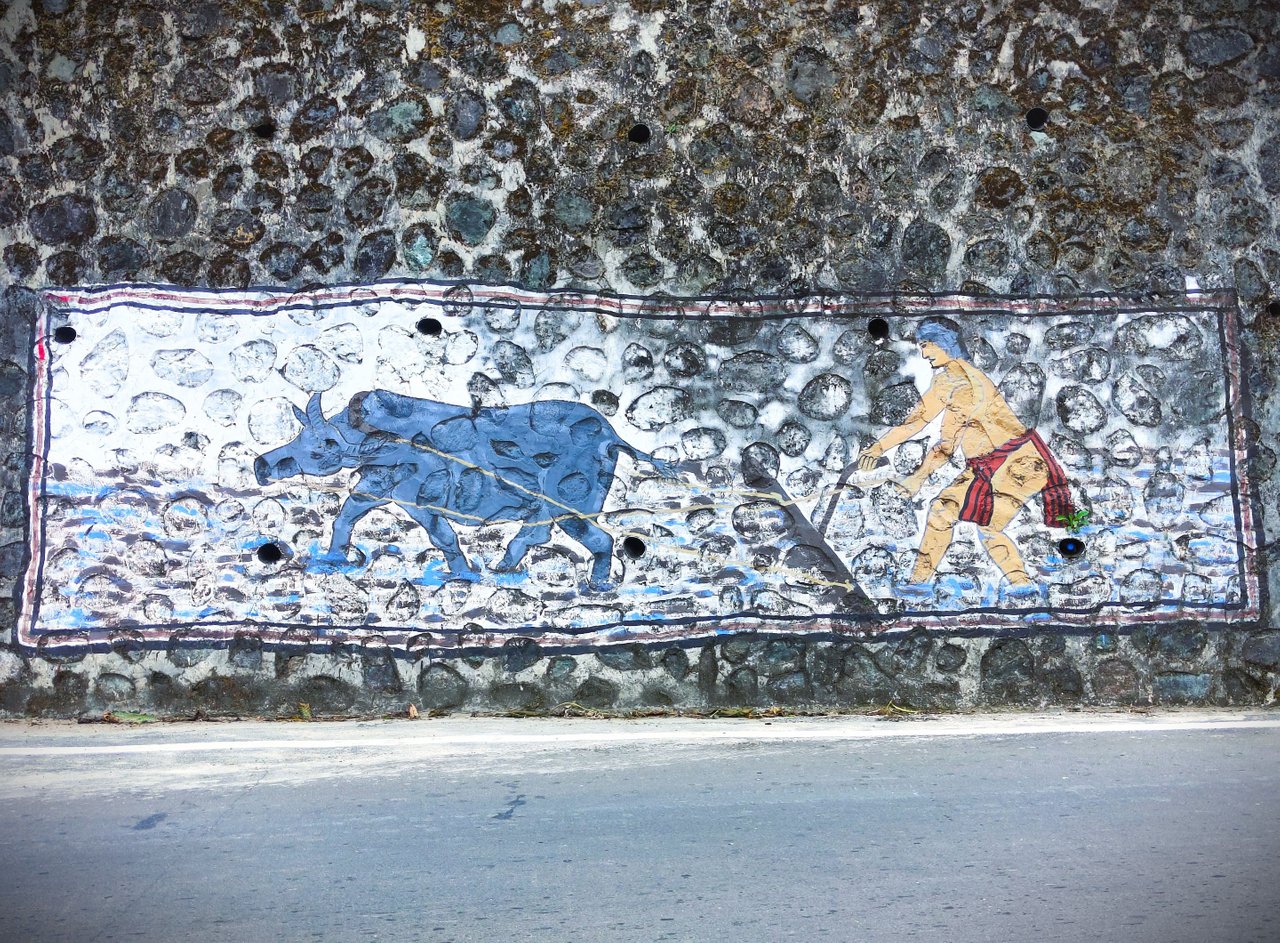 Then it's sowing time! One of the women here is pricking the seedlings out whilst her companions are doing the planting.

Then it's reaping season as shown in the paintings. I'm not really sure about the exact length of time rice plants need before they get harvested. Some say it takes half a year, others claim 4 months or so.
Here's how the harvesting process has been depicted on the artwork. I mentioned in one of my writings, I do have a wish to personally be on the planting field. Hoping that one day we get to travel to a place that would allow me to have such an experience.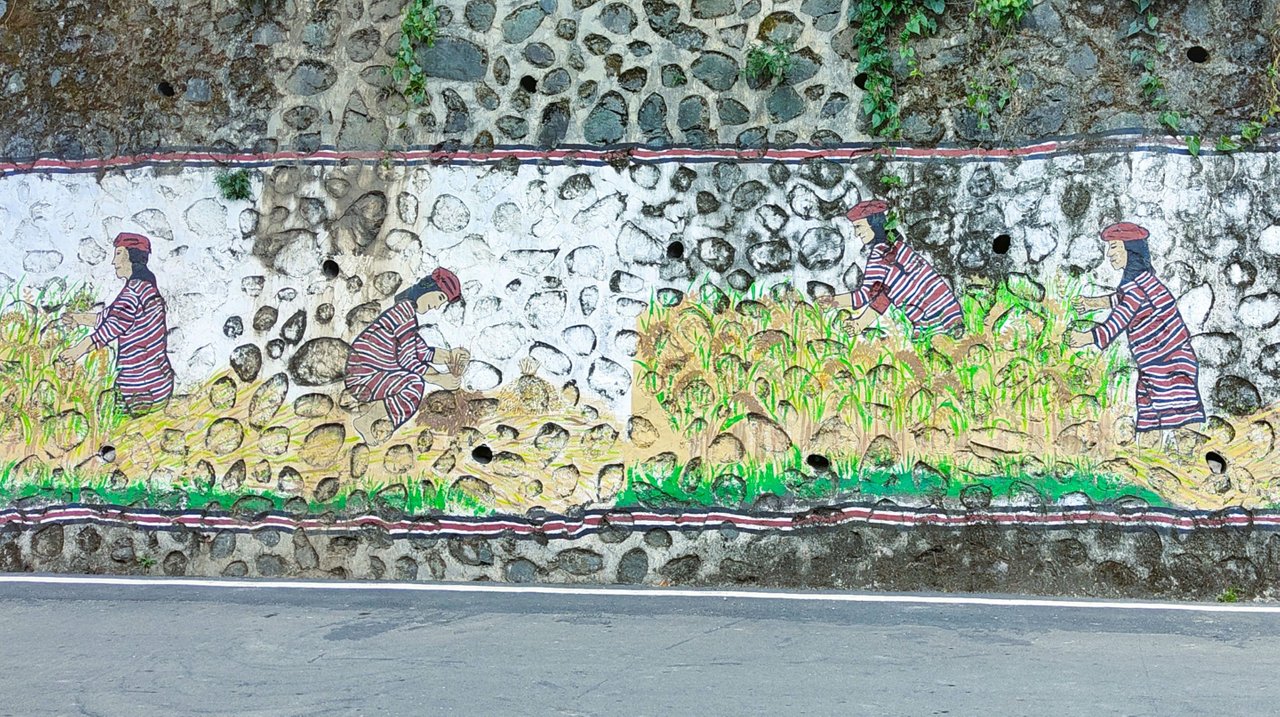 Meanwhile, the weekend is nigh, yay!
Friday here and I bet some of those who are in the 9-5 lifestyle are looking forward to the coming day. Tomorrow for me means going out for some fun. There's an upcoming festival and I'm quite excited about it.
Until then, cheers and have a blast today!
Photos are my own. 10032023/10:25ph
---
---
Smile... laugh often... love more... be happy and grateful always!
---
---
For the best experience view this post on Liketu
---
---