The Amazing Five
Hello nature lovers in the Hive :)
We live in the highlands and we are surrounded with greens (trees, vegetable farms, gardens etc) and our yard welcomes different guests, big or small from time to time. Today, I'm sharing some of the many amazing ones we've had so far, so let's go!
This beautiful Cicada for instance surprised me one day when I found it enjoying the comfort of a towel hanging outside. This insect sings loud I remember especially in the summer. It was very quiet at the time it was photographed though.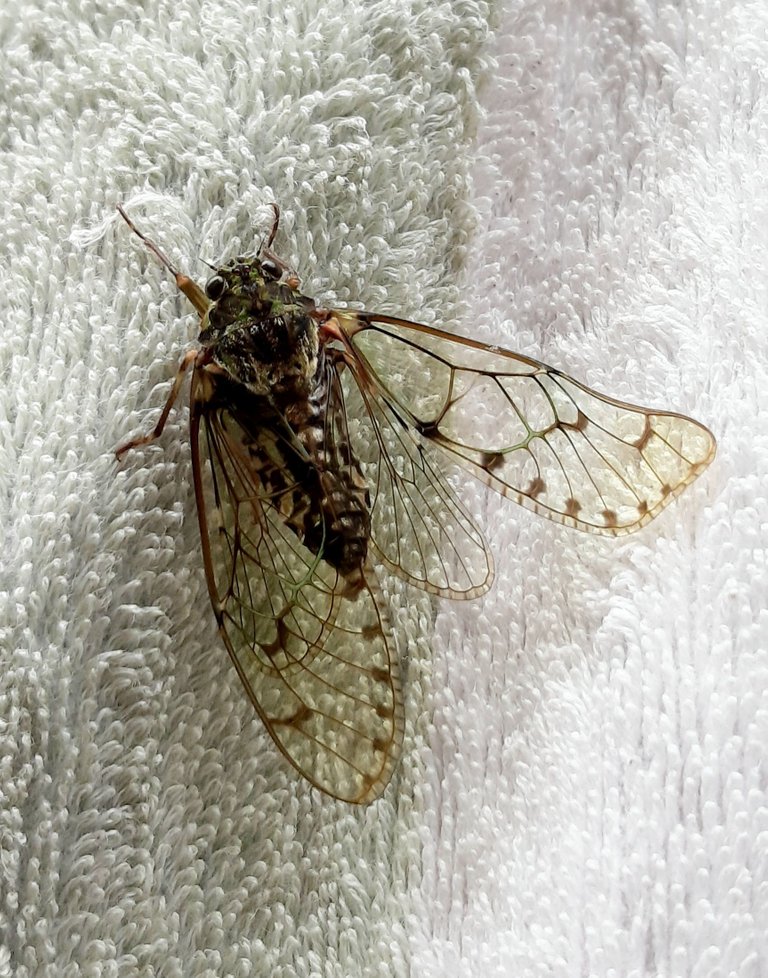 According to Wikipedia, this type of insect "spends most of their lives as underground nymphs and emerge in predictable intervals of 13 or 17 years" and their life cycle varies from 1-9 years. (Source) I'm just wowed! It boggles my mind how they can stay underground for that long and then comes out so beautiful and fragile as this one. I love the transparent wings and the designs on them.


And the one below was identified by Google Lens as Dasychira, a type of Tussock Moth which is becoming a common visitor in our yard. I usually find them in the morning. I guess they come around the night time, attracted by the porch lights which are always on when it's dark.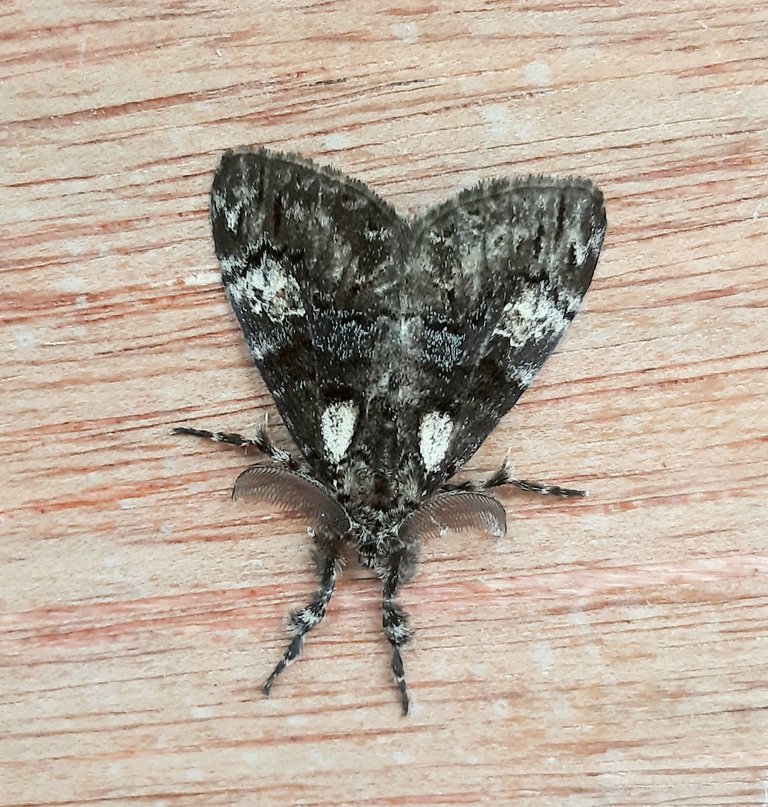 I thought this little white beauty was dead when I saw it on a rock near my little garden, it turned out it was only resting because it moved when I tried to poke it with a stick. I love the stripes on its body and the little dots on its head. Its antennae are short and so are its legs.
Google Lens helped me with its name as usual (this app comes very handy). It identified it as Chionarctia, another type of a tiger moth.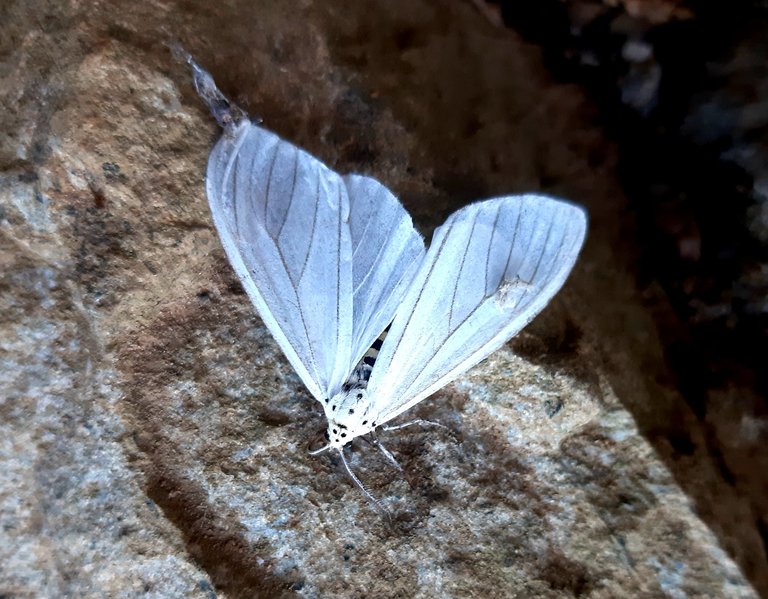 And what about this?
GL called it Grammoptera, a type of a beetle. I have no other way of identifying it but trust Google Lens on it, hehe! It's a very tiny insect which was making the leaf of my ornamental plant its home. I was just glad it didn't make holes on them. I guess its friendly, huh!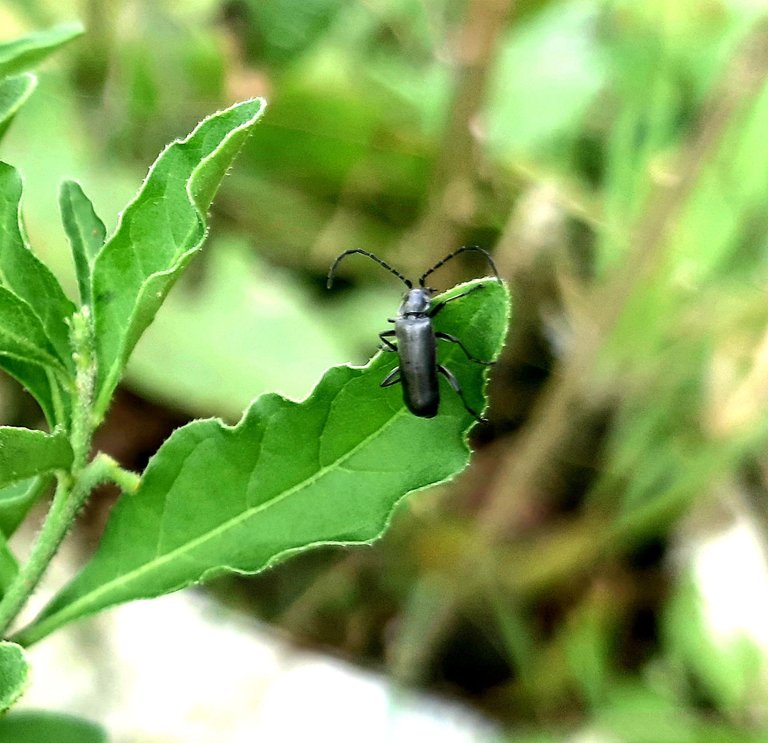 And this "scary" yet beautiful purplish snail was captured by the husband one evening. It baffled me how it found its way into the dry grounds. I thought snails love watery places! Guess I was wrong :)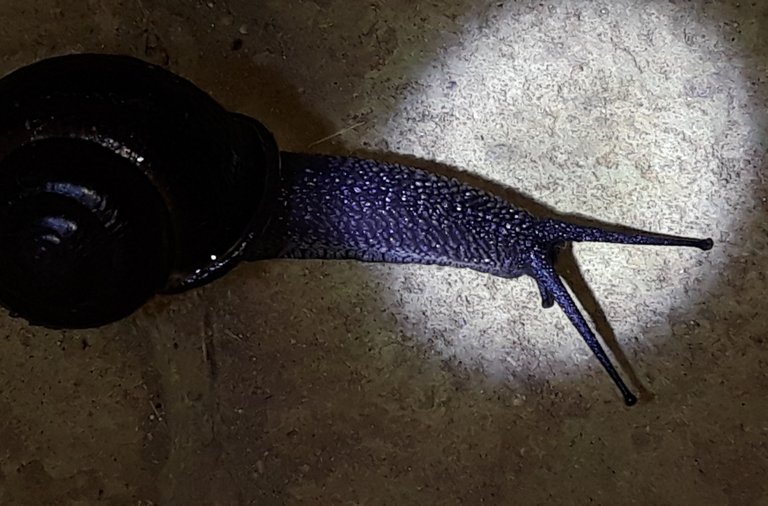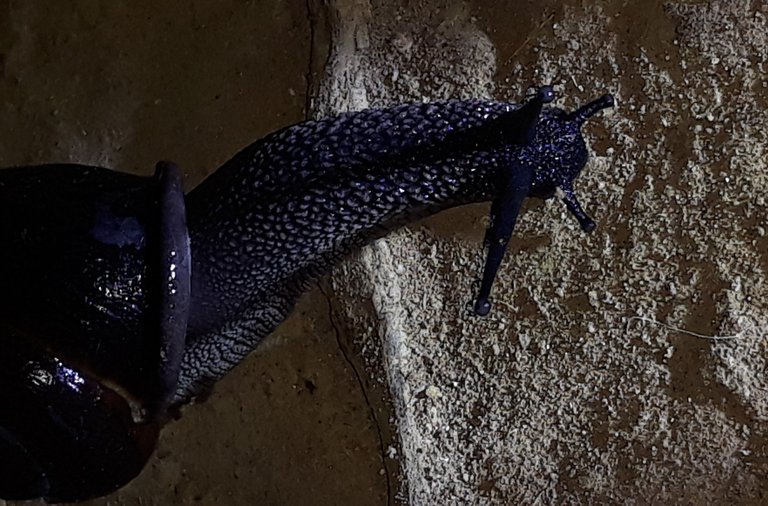 I had to consult Google to find out more about snails and their body parts. I didn't know those two upper tentacles are where its eyes are! This anatomy illustration had me learned that a snail has a foot! I'm so fascinated to learn these things today.
Nature and everything about it captivates me. I would often let out a loud "WOW" (or a silent one) each time I see something out there. Yet I'm honestly amazed at how they come about although it's beyond my understanding. Nevertheless, I always appreciate them for coming over and I get to see them around too. Sometimes they stay for a day or two, sometimes they just disappear so soon.
And this is my participation to this week's FREE TOPIC edition of the Amazing Nature Community.
Thank you and have an amazing day!
All photos are my own. 100622/11:50ph
---
---

I'm also on ListNerds -o- Read -o- Noise -o- Torum -o- Twitter

---
---