Throwback Weekend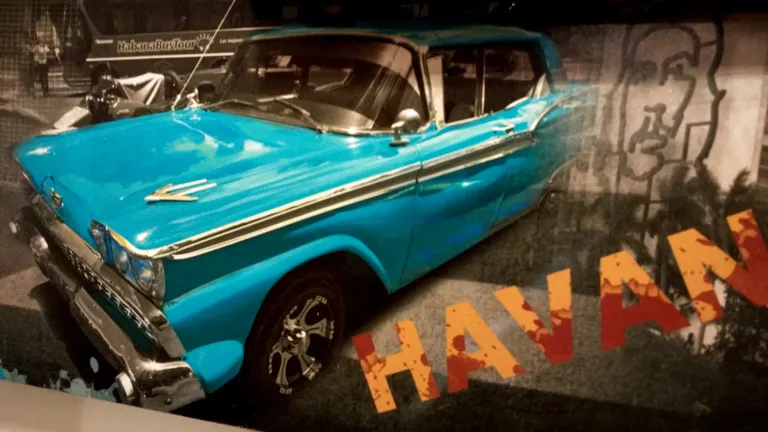 A very interesting street art, or was it a poster?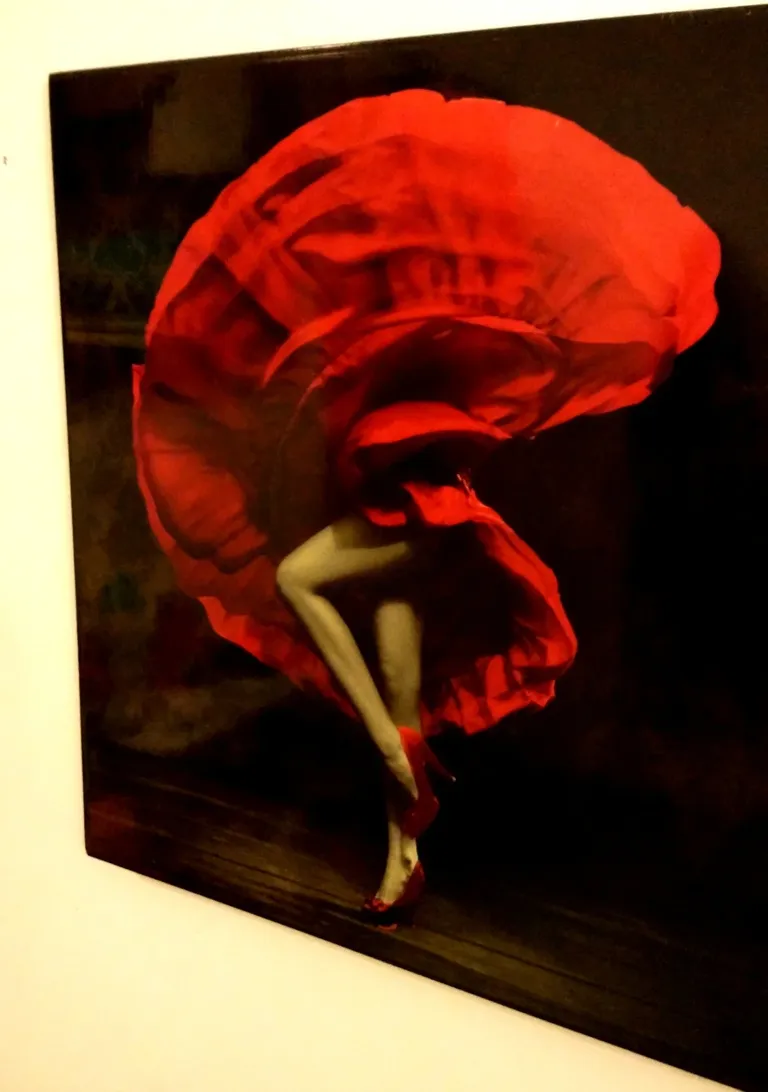 Flamenco Dancer portrait photographed somewhere in Kowloon, I think...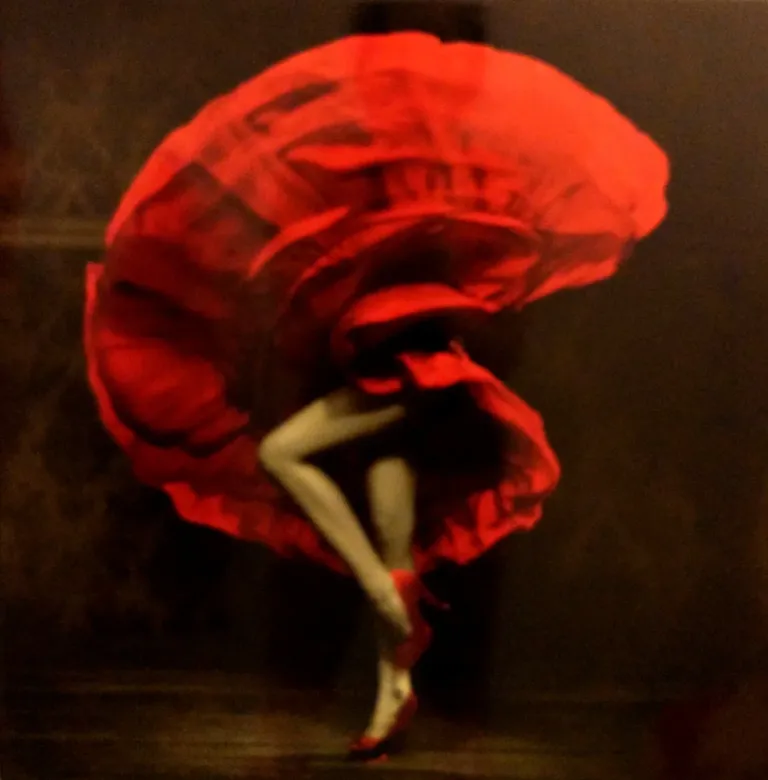 Pardon the blurry shot...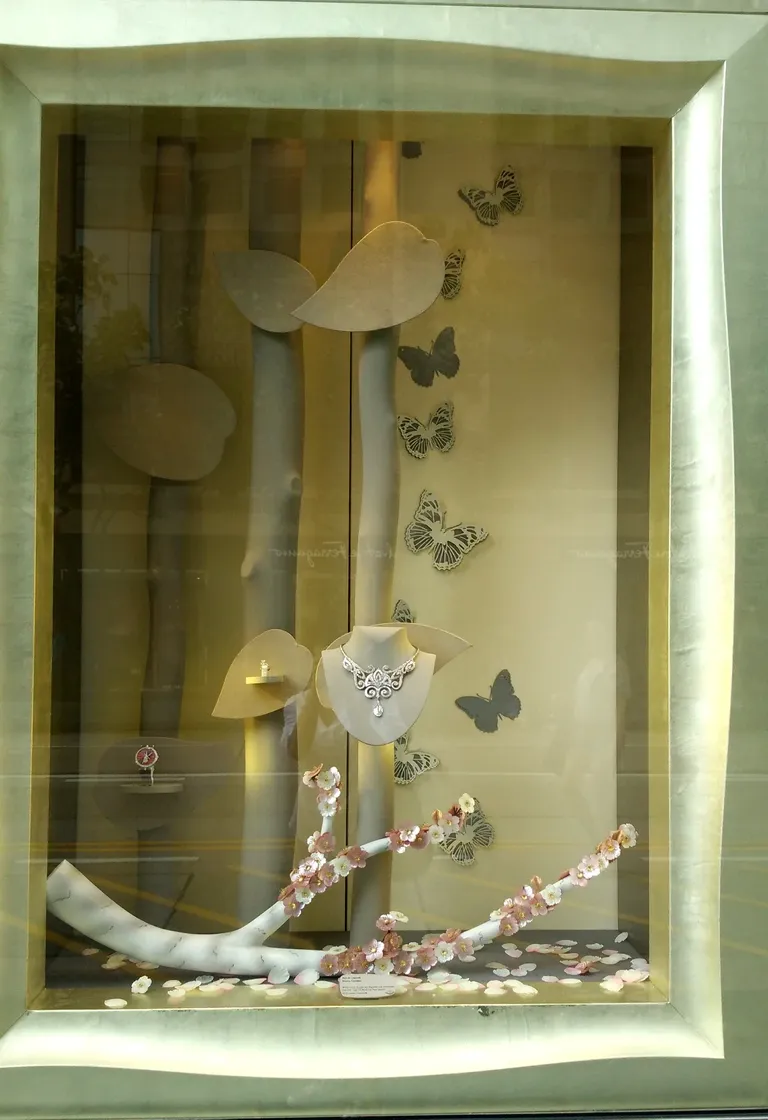 Some display of jewelries which reminds me of the film "Breakfast at Tiffany's"
Magandang buhay (beautiful life) everyone!
The weekend is here, well at least here in my side of the world. Been drizzling early in the morning but the sky is clearing now and it will probably get warmer as the day progresses. All good...
Meanwhile, I took a little trip down the memory lane years ago through my photo archives and found something interesting and thought of recording them today here on the blockchain. They were random (street) captures during our short vacation in Hong Kong just before we left the 9-5 lifestyle.
The first photo was of a street art (I think) but I don't remember which side of the country it was taken. The classic Ford looked so shiny and one would probably mistake it as the real vintage if it wasn't for the word HAVANA beside it and the doodle of a man's face among others. My memory seems to have faded through the years, lol!
The Flamenco Dancer
For some reason, the second (and third photo) reminded me of Audrey Hepburn. Unfortunately, I also don't recall where it was taken but based on the timestamp, it was photographed at 12:15 am so it must have been on a hotel lobby or somewhere close to our hotel. I don't think we'd be out elsewhere at such a time in the night. The husband can probably remember where it was but he's still away so...
And the last photo for the day is a display window of a Ferragamo shop in Kowloon. Just looking at it also reminds me of Hepburn's movie "Breakfast at Tiffany's." Maybe it's a sign to re-watch the film again? Hmmmm...
Guess that's just all for now and here's to another day which we are going to make the most out of and enjoy too as we either keep the grind and accomplish what we intend to OR perhaps take that much needed break and recharge our souls and spirits.
Cheers and Happy Weekend!
Photos are my own. 121122/09:00ph
---
---
Smile... laugh often... love more... be happy and grateful always!
---
---
For the best experience view this post on Liketu
---
---