Creating a band in Rising Star
Creating a band in Rising Star
Unlocking Band members
The last mission of the Local Gig Circuit is Band Auditions. In order to open up the next island you will need to unlock 4 band member slots and own a vehicle. The second island "Local Gig Circuit" carries you from level 20 to level 75.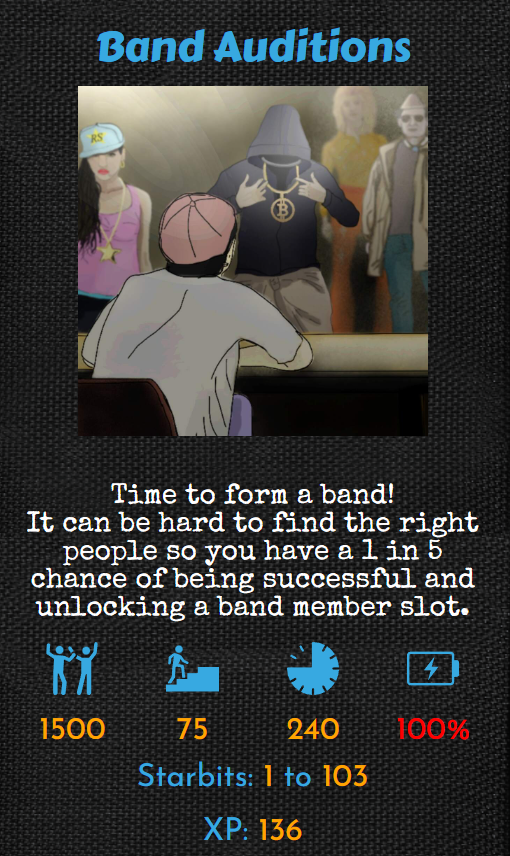 17:05 Tough auditions! You earned 28 Starbits.
17:05 Your auditions were a success and you unlocked the final band member slot!
It took me 16 tries to unlock the 4 band members to create a band.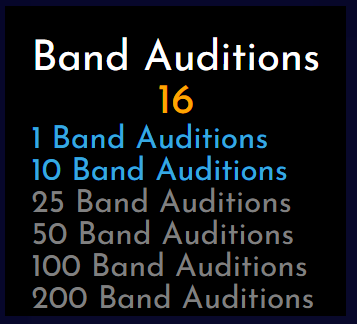 Add band members to your band.
You can add/edit any band member by clicking on the unlocked band member slot.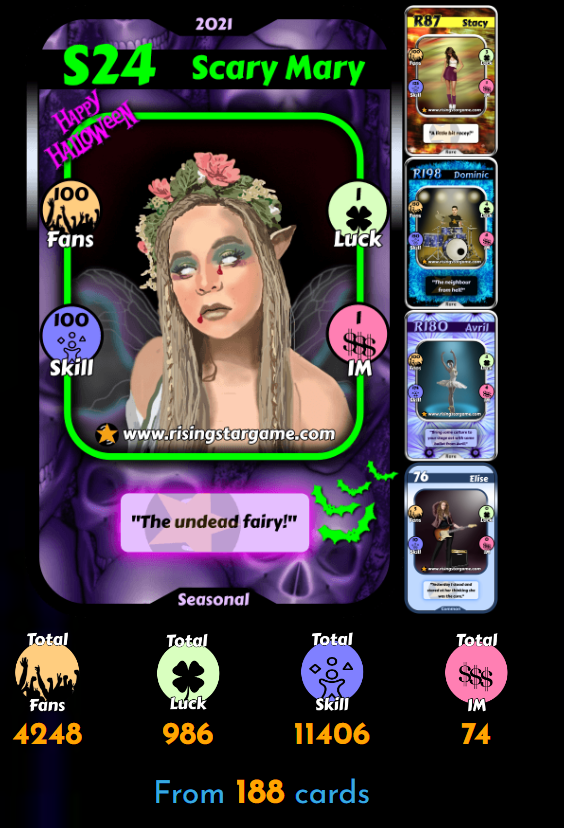 New Zone Unlocked "County Tour"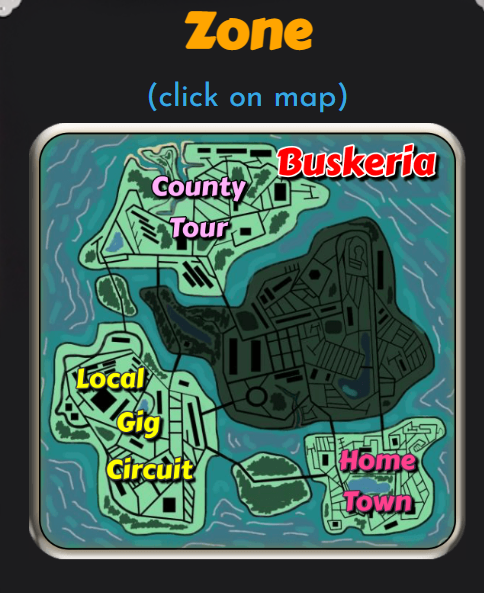 There are another 7 new missions in the County Tour zone.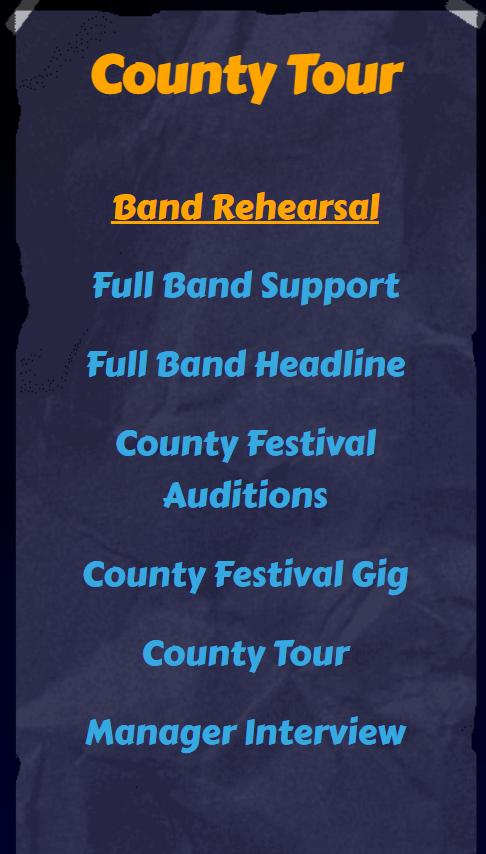 Band Rehearsal is the first mission in the new zone. I just noticed that it takes level 80 to run.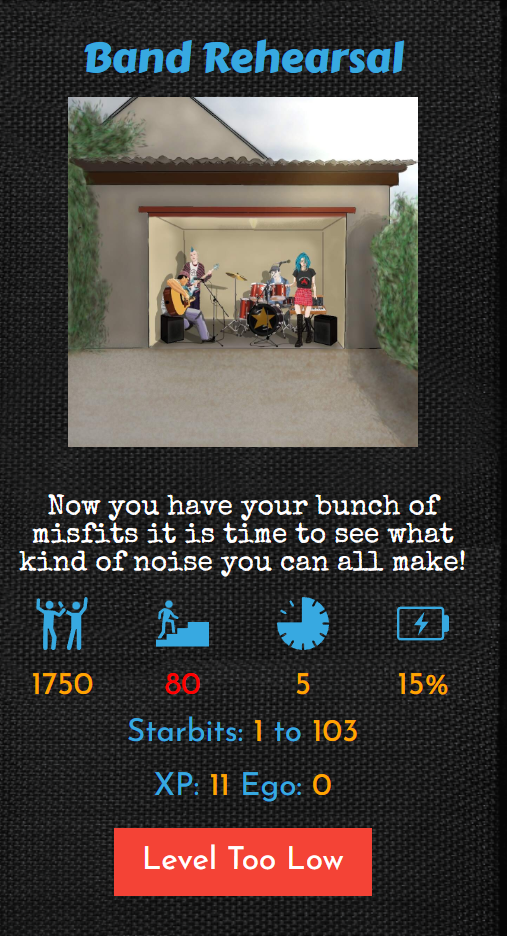 Being level 78 it looks like I will have to continue to run the old missions for another week or so.


Several of the missions look like they need a gas can. That is another unique card that I'll have to purchase before level 85.

The last mission on the page takes 10,000 fans and level 200.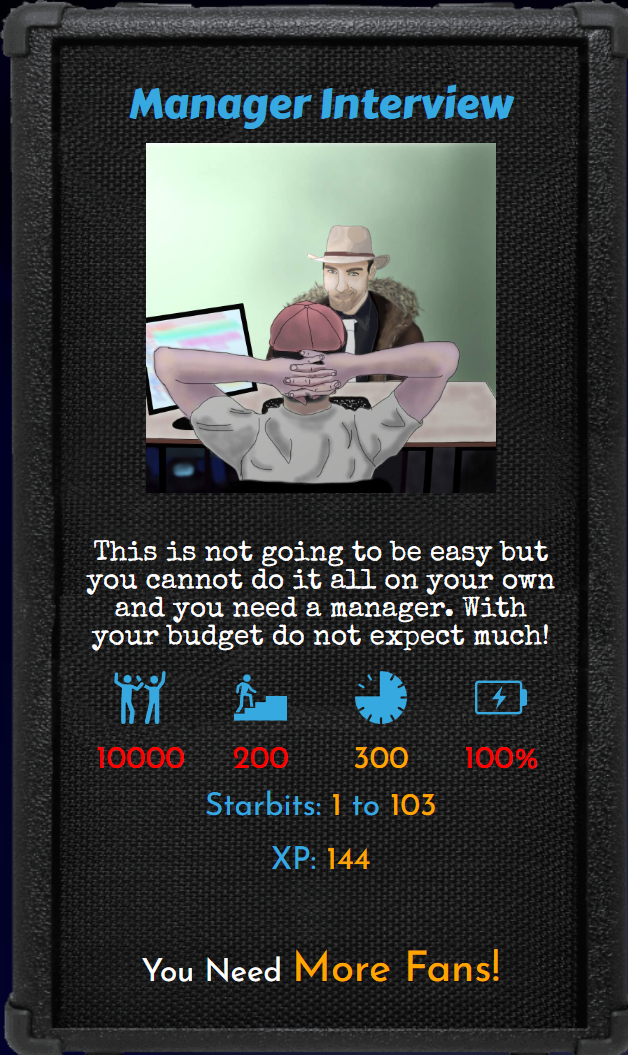 Conclusion
Opening up the band members has allowed me to move to the next part of the game. There appears to be plenty of growth left for me in the game.
I have enjoyed managing my ego, energy, and time to try and earn starbits and advance in the game.
If you have any suggestions on advancing in the game I would love to hear them.
Referral Link:
Here is your referral link. Earn 1 Starbit for every mission completed by everyone you refer:
https://www.risingstargame.com?referrer=ijat
---
---