Ranked Rewards Update Strategy
Ranked Rewards Update Strategy
Splinterlands announced that they would start penalizing users for using standard(free) cards. Splinterlands Ranked Rewards Update
Here is the strategy that I am using to keep my rewards higher.
---
Own or rent standard cards
You will need to own or rent the standard cards to not have any deductions.
There are around 35,000 Common and 13,000 Rare cards left in existance in the game.
Splintercards Printing and distribution page


This means that only 13,000 of us can own/use the cards.
I was ranked 175,284 last season in bronze. so lots of accounts will be penalized for using the free cards.



This season when I transitioned to Silver I was at 94,405 position.


Just in Bronze and Silver there are over 300,000 active accounts (based off my ranking). I assume the number is over 1,000,000 but not sure how many are actively playing.
Penalty for using standard(free) cards
The penalty for using a single Standard card ranges from ~15% to ~30%.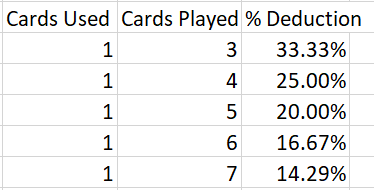 With my payouts jumping to 9 DEC per battle owning or renting the card saves me 1.35 DEC per battle. This easily makes renting them make sense on a cost benefit picture.
Payouts tripled on first day after implementation
I am currently maxed out in the silver league and I noticed that the payouts tripled between yesterday and today.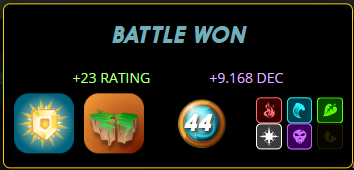 Rent from richlist holders of cards.
According to PeakMonsters there are still thousands of standard cards available for rent at .1 dec/day.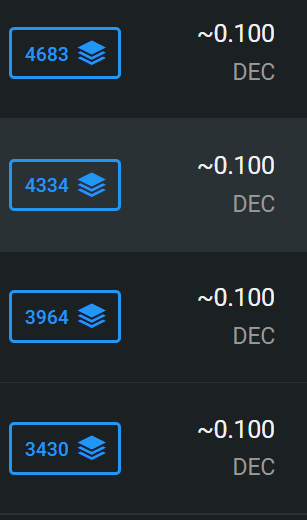 My strategy is to pick one of the richlist holders of cards and hope they are not micro managing the cards and cancel the rental on a 10 CP card when they have millions of CP.
PeakMonsters Richlist
I rented a few from @clove71 and it appears she still has plenty to rent out.
I was able to rent my 27 missing cards for a little over 5 DEC per day.
If you wish to try out Splinterlands you can use my reference link.
https://splinterlands.com?ref=ijat
---
---