RiftWatchers GEMS pack opening
RiftWatchers GEMS packs can be opened
RiftWatchers packs enter Splinterlands card game
Starting September 27 2022 RiftWatchers pack can now be opened.
RiftWatchers is a mini set to the Chaos Legions card set.
Lore
THE RIFTWATCHERS
Their story has been lost to the Ages: guardians who left the Splinterlands to fight in its defense, never to return. Severed from their past and purpose, they faced a growing threat of unspeakable power and malevolence. Those who survived the Chaos crafted weapons of war imbued with runic symbols and bits of crystalized mana passed down from one generation to the next.
For nearly a millennium, they followed the Chaos. In the wake of its conquests, they enlisted rebels and trained them in the science of runes and techno-magic. They have been gathering their strength, seeking an opportunity to return to the Splinterlands before it is too late.
The time of the Riftwatchers is now.
Opening packs
I opened 54 packs and here are a couple of packs that I opened.
My first pack included 3 common and 2 rare cards.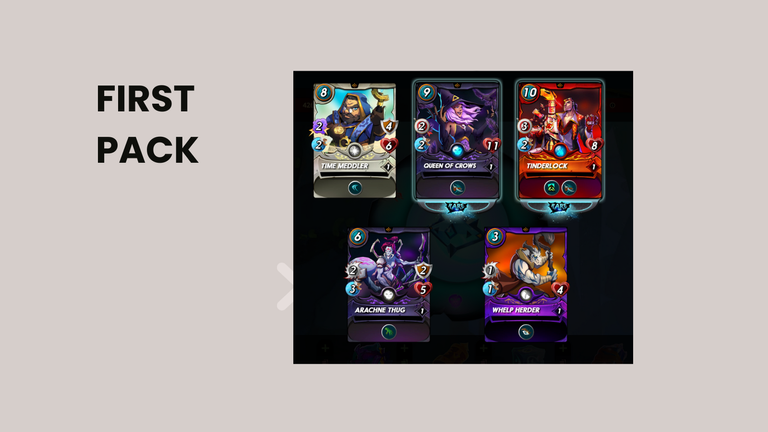 My best pack included a gold foil of summoner Ilthain.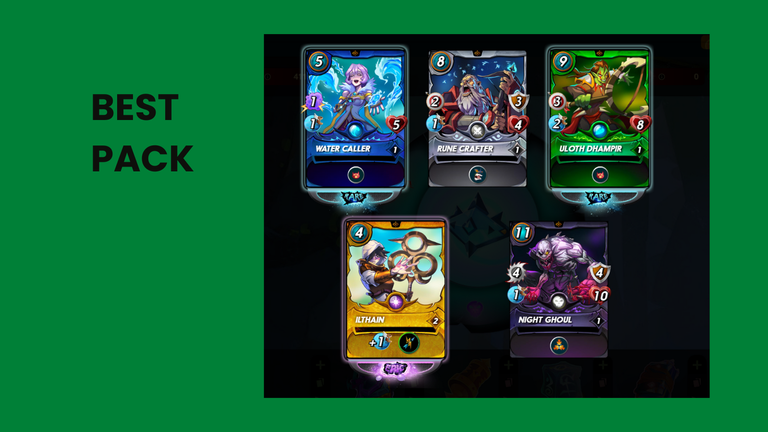 Card stat break down.
The percent of each type of cards that I found falls in line with expected amounts.


Buying and selling cards for Bronze/Silver deck
I will now use Peak Monsters to sell some extra cards I received and use the proceeds to purchase additional copies of cards to level them up.
---
If you wish to try out Splinterlands you can use my reference link.
https://splinterlands.com?ref=ijat
Posted using Splintertalk
---
---