Share your battle Life Sapper
Share your battle Life Sapper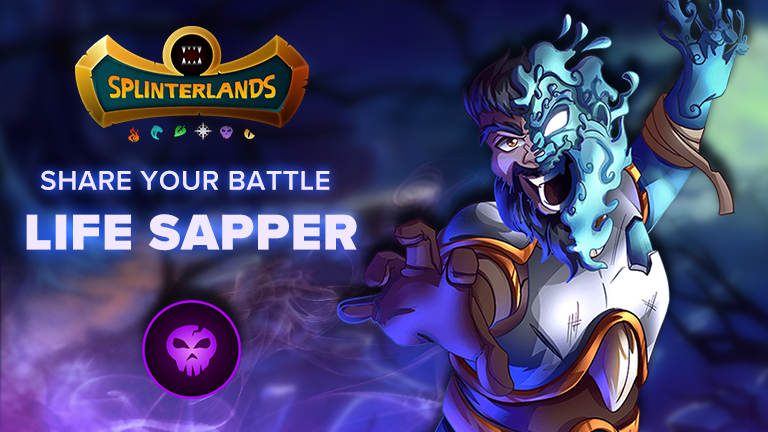 Ruleset
Mana Cap: 19
Target Practice: All Ranged and Magic attack Monsters have the Snipe ability.
Little League: Only Monsters & Summoners that cost 4 Mana or less may be used in battles.
---
Lineup
Tank: Xenith Monk In little league battles keeping the tank alive keeps the lower health monsters behind it alive. The tank heal on Xenith Monk helps a lot.
Second Position: Riftwing Being a non damage monster is placed in this position to act as a snipe buffer. With 6 health it can usually last 2 or 3 rounds while your other monsters take out their back line.
Third Position: Venari Bonesmith has life leach and 3 health to start. With Riftwing in front of it, it should have time to gain a few health before being hit.
Fourth Position: Life Sapper also has life leach and will gain health before being hit. It is at risk of being taken out by a sneak attack.
---
Battle Link
https://splinterlands.com?p=battle&id=sm_MWCSM7pI7l1SFtVhaDmP&ref=ijat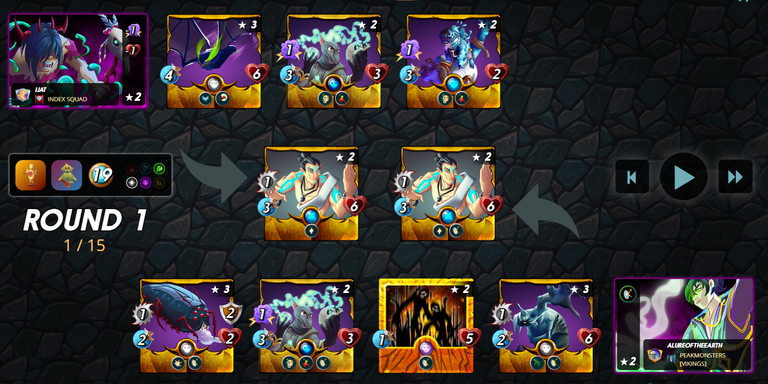 ---
Conclusion
At first glance I believed that I would lose this battle. My oponnent choose Owster summoner which has magic reflection. Magic reflection reflects back a portion of the damage done by magic attacking monsters.
However my two magic monsters also had life leach so they stayed even in health. Neither gaining or losing health as the battle progressed.
My Riftwing kept their Venari Bonesmith busy and absorbed it's damage.
Zenith Monk as my tank healed for 2 health each round absorbing the damage the first two monsters on the opposing team dealt it.
At round 7 I started to damage their tank. The battle ended in round 12.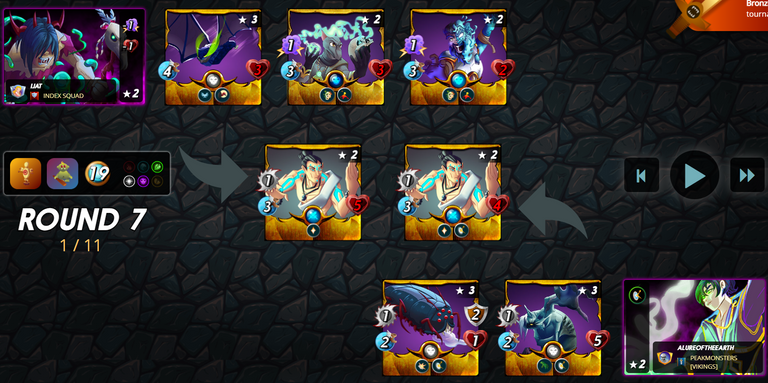 I like the Life Sapper with its life leach. However it is generally hard to use because of it's low health. Protection against opportunity monsters is generally necessary.
If you wish to try out Splinterlands you can use my reference link.
https://splinterlands.com?ref=ijat
Posted using Splintertalk
---
---