Where am I competitive
As a relatively new player to Splinterland, I find that I am not competitive against many of the older players in tournaments. Part of this is due to them having many more cards than I have and also having them upgraded. A lot of it is also experience in using those cards that they own.
Tournaments
---
Novice and Bronze
I have found that I can compete in some Novice and Bronze tournaments. Especially when it involves the "Chaos Legion Editions Only" with no legendaries.
My deck is a level 2(Bronze) deck which has a copy of all Common, Rare and Epic cards. I also have a few legendaries(fiends) but not all of them.
With a copy of each card I am purely going up against the same cards in Novice tournaments and have just a slight disadvantage when entering bronze tournaments.
My epics are mostly at level 1 and not level 2 for max bronze participation.
---
Novice SPS
Here is a tournament where you need 206 staked SPS to enter. I don't have enough staked to enter most of the tournaments. This one also gives you money back if you are in the bronze league or below.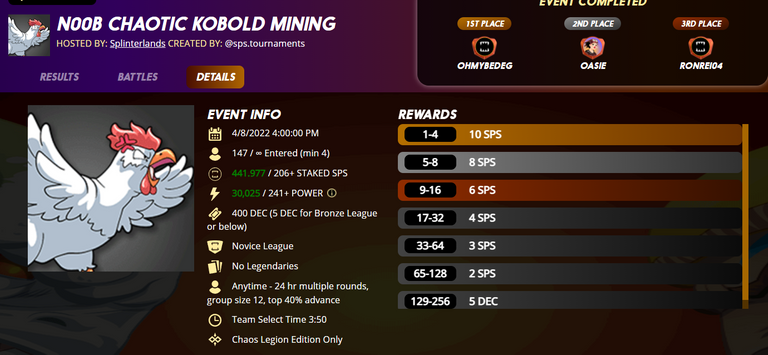 ---
Holding first place for awhile
Midway though the tournament I was holding first place during the first round.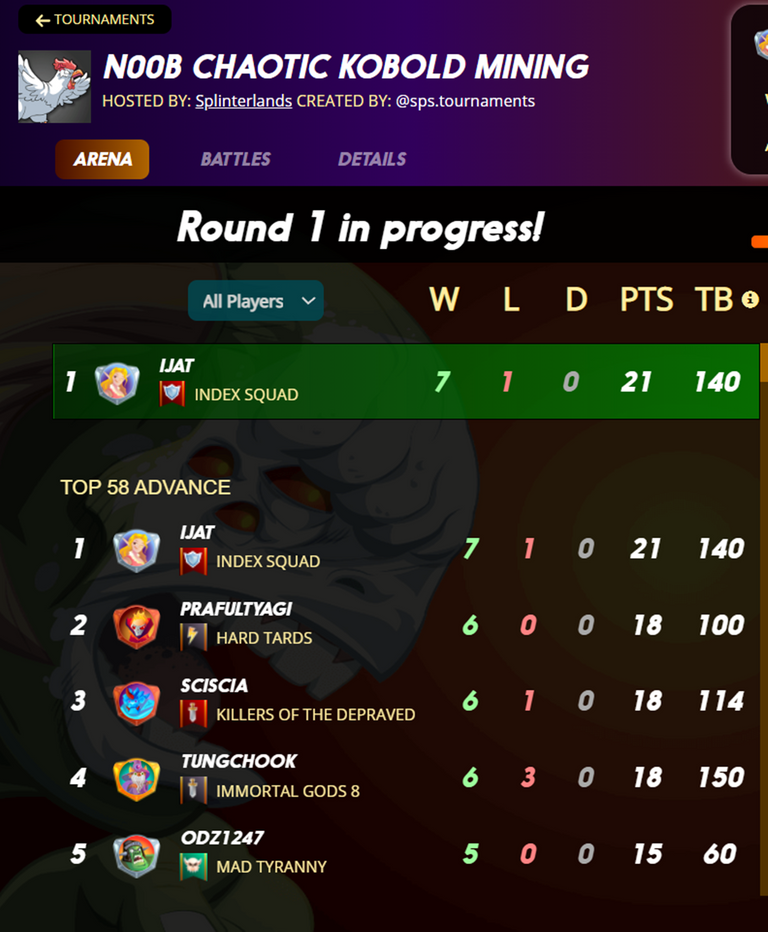 ---
Final Round
In the final Round I had dropped to 5th place with a couple of battles left to be played.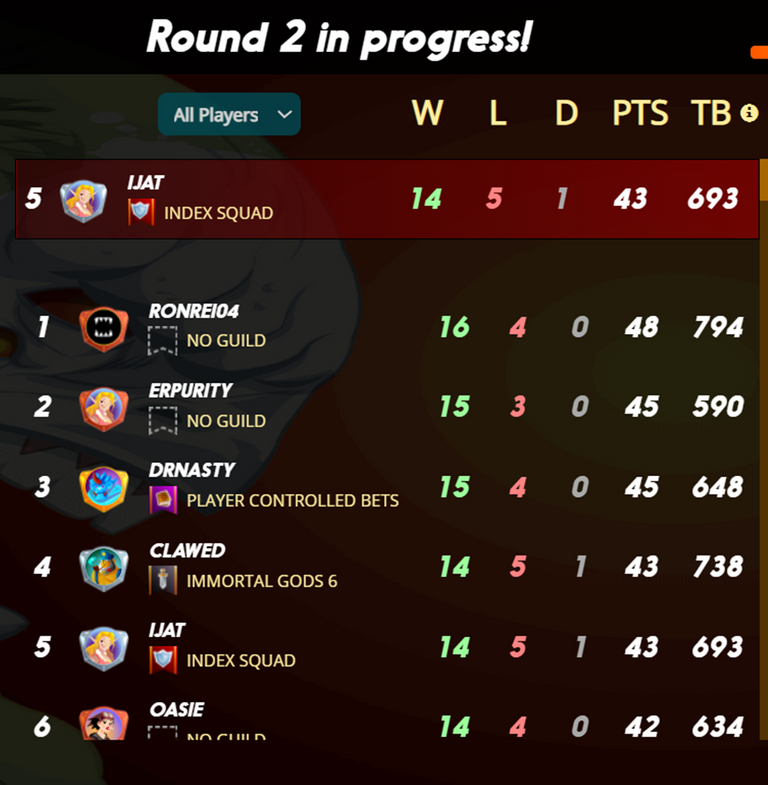 ---
Completion
In the end I had dropped to 15th place just 2 wins behind the winners.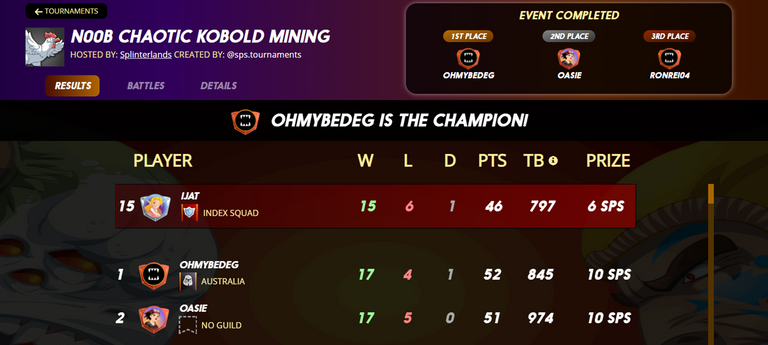 ---
Conclusion
I was paid 6 SPS for my 15th place. This was equivalent to my entry fee of 400 DEC so I broke even on the tournament and had a lot of fun.


These tournaments are also practice for the modern format which will be starting soon.
---
If you wish to try out Splinterlands you can use my reference link.
https://splinterlands.com?ref=ijat
---
---