RE: Bitcoin Hits 55k! | Let's check the activity on the blockchain? | October 2021
You are viewing a single comment's thread:
Wooow... As a confirmation of your comments, I see that the total number of BTC ATM in Japan is... 1 (at least if that website's data is correct). Hope you do live in Tokyo 😄.
Source: https://coinatmradar.com/country/107/bitcoin-atm-japan/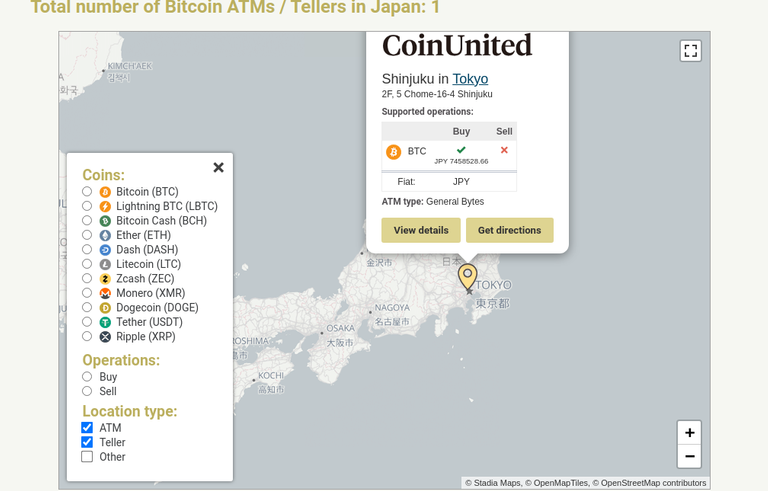 ---
---