[ESP | ENG] ¡3 canciones para empezar la semana con energía! | Tiny Desk Performance |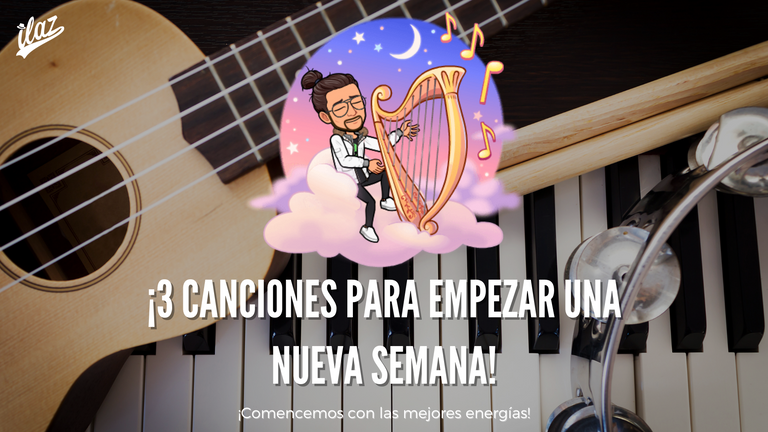 Diseño hecho por mí en Canva | Design made by me on Canva
¡Bienvenidos de nuevo a mi blog, chicos! El día de hoy les traigo otra de mis reseñas musicales de cada semana, como sabrán cada vez elijo un tópico diferente para poder variar el sentido de mis top musicales, en esta ocasión he decidido traerles unos grandes performances en formato Tiny Desk.
Antes de comenzar, hablemos un poco sobre el proyecto Tiny Desk.
Welcome back to my blog, guys! Today I bring you another of my weekly music reviews, as you know every time I choose a different topic to vary the sense of my musical top, this time I decided to bring you some great performances in Tiny Desk format.

Before we start, let's talk a little bit about the Tiny Desk project.

Tiny Desk Concerts by NPR Music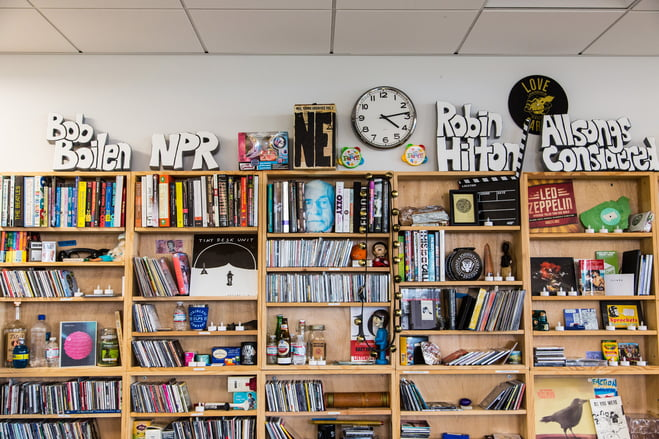 Fuente | Source
Si buscamos en Wikipedia la historia de este tipo de concierto, obtenemos la siguiente información:
El primer Tiny Desk Concert surgió en 2008 después de que Boilen y el editor de NPR Music Stephen Thompson salieran de un espectáculo en un bar frustrados por no poder escuchar la música por encima del ruido del público. Thompson bromeó diciendo que el músico, la cantante de folk Laura Gibson, debería actuar en la mesa de Boilen. Un mes más tarde, Boilen se las arregló para que lo hiciera, haciendo una grabación improvisada y publicándola en Internet. El nombre está tomado de la banda de baile psicodélico de Boilen de los años 70 llamada Tiny Desk Unit.

Durante la pandemia de COVID-19, NPR Music ha contratado a artistas para que graben sus propias actuaciones virtuales bajo el nuevo título de Tiny Desk (Home) Concerts. El último concierto Tiny Desk que se grabó desde los estudios NPR fue el de Sudan Archives, el 11 de marzo de 2020, pero no se publicó hasta el 22 de junio de 2020, momento en el que otros artistas ya habían filmado conciertos Tiny Desk desde casa.
Entonces, simplemente fue una idea épica que nació a raíz de los problemas (desde la perspectiva de un oyente) de ir a algún local a escuchar a tus músicos favoritos y terminar decepcionado por el mal sonido o por el ruido del entorno.
Sin lugar a duda me parece un proyecto increíblemente visionario y de hecho, muchísimos artistas élite han demostrado su gran talento en este formato, por eso quiero sacar a relucir ese talento en este top musical del día de hoy, así que, comencemos.
If we search Wikipedia for the history of this type of concert, we get the following information:

The first Tiny Desk Concert came about in 2008 after Boilen and NPR Music editor Stephen Thompson left a show at a bar frustrated that they couldn't hear the music above the crowd noise. Thompson joked that the musician, folk singer Laura Gibson, should perform at Boilen's table. A month later, Boilen arranged for her to do so, making an impromptu recording and posting it on the Internet. The name is taken from Boilen's 1970s psychedelic dance band called the Tiny Desk Unit.

During the COVID-19 pandemic, NPR Music has hired artists to record their own virtual performances under the new title Tiny Desk (Home) Concerts. The last Tiny Desk concert to be recorded from NPR studios was Sudan Archives on March 11, 2020, but it was not released until June 22, 2020, by which time other artists had already filmed Tiny Desk concerts from home.

So, it was simply an epic idea born out of the problems (from a listener's perspective) of going to some venue to hear your favorite musicians and ending up disappointed by bad sound or noisy surroundings.

Without a doubt it seems to me an incredibly visionary project and in fact, many elite artists have demonstrated their great talent in this format, so I want to bring out that talent in this musical top today, so, let's start.

1.- Dua Lipa Tiny Desk (Home) Concert
Dua Lipa es una artista nacida en Londres, Reino Unido, con una calidad épica en su voz para la música pop y de hecho, su voz es bastante particular porque tiene un brillo bastante oscuro, como de Mezzosoprano y aún así sabe sacarle el jugo a su registro de la mejor manera para deleitarnos con su gran trabajo musical.
En este concierto Tiny Desk me fascinó muchísimo la conexión que mostró ella con los músicos para hacer el performance lo mejor posible, el sonido fue muy bueno y aunque no fue TAN enérgico como las canciones originales, quedé bastante satisfecho de escucharla en este formato.
Dua Lipa is an artist born in London, UK, with an epic quality in her voice for pop music and in fact, her voice is quite particular because it has a rather dark glow, like a Mezzosoprano and yet she knows how to get the juice out of her register in the best way to delight us with her great musical work.

In this Tiny Desk concert I was very fascinated by the connection she showed with the musicians to make the performance as good as possible, the sound was very good and although it was not AS energetic as the original songs, I was quite satisfied to hear her in this format.

2.- Masego Tiny Desk Concert
Masego es un músico de Jazz Fusión con R&B y Hip-Hop nacido en Kingston, Jamaica pero criado en Estados Unidos, específicamente en Newport News, Virgina; su talento como creador musical es increíblemente épico, me gusta su calidad como multinstrumentista y su concepto como artista.
Este Tiny Desk fue épicy muy gracioso, sobretodo el inicio porque yo había visto la primera cancion que él tocó en este concierto en su vídeo original, entonces al ver el cómo inicia este vídeo me dio muchísima risa, pero todo lo demás es una demostración de calidad épica.
Masego is a Jazz Fusion R&B and Hip-Hop musician born in Kingston, Jamaica but raised in the United States, specifically in Newport News, Virginia; his talent as a music creator is incredibly epic, I like his quality as a multi-instrumentalist and his concept as an artist.

This Tiny Desk was epically funny, especially the beginning because I had seen the first song he played in this concert in his original video, so seeing how he starts this video gave me a lot of laughter, but everything else is a demonstration of epic quality.

3.- John Legend Tiny Desk (Home) Concert
John Legend es un artista nacido en los Estados Unidos, específicamente en la ciudad de Springfield, Ohio y es conocido por su gran calidad como músico, compositor y cantante, es difícil no haber escuchado al menos una vez su voz en alguna película, canción o evento grande como los Grammys.
Este concierto Tiny Desk me fascinó por su formato íntimo, generalmente uno no ve conciertos con este formato en todas partes, como si fuera un evento privado para una familia en una casa, en definitiva me encantó ese concepto y los temas que cantó acá me fascinan, son como esas canciones que pondrías para estudiar o estar relajado en casa.
John Legend is an artist born in the United States, specifically in the city of Springfield, Ohio and is known for his great quality as a musician, composer and singer, it is difficult not to have heard at least once his voice in a movie, song or big event like the Grammys.

This Tiny Desk concert fascinated me for its intimate format, usually one does not see concerts with this format everywhere, as if it were a private event for a family in a house, in short I loved that concept and the songs he sang here fascinate me, they are like those songs that you would play to study or to be relaxed at home.

Bonus Track - Ozuna Tiny Desk (Home) Concert
Para culminar este top quiero traer este concierto porque realmente fue totalmente genial y épico; a pesar de que no soy de escuchar reggaetón para trabajar o estar en casa, siento que este concierto fue muy épico, tuvo un formato demasiado tropical y fresco, me gustó muchísimo como los músicos se lo vacilaron y se sintió la alegría de cantar la música de Ozuna.
To finish this top I want to bring this concert because it was really great and epic; even though I am not a reggaeton listener at work or at home, I feel that this concert was very epic, it had a very tropical and fresh format, I really liked how the musicians did it and I felt the joy of singing the music of Ozuna.

Palabras Finales | Final Words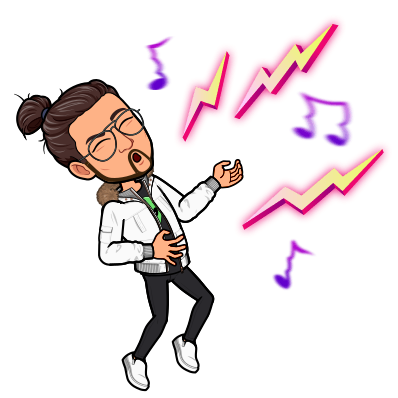 Si has llegado hasta acá, te agradezco muchísimo por disfrutar y tomarte un tiempo para leer mi contenido.
Si tienes algún concierto en Tiny Desk que debería haber mencionado, ¡por favor déjalo en los comentarios!
If you've made it this far, I thank you very much for enjoying and taking the time to read my content.

If you have any Tiny Desk gigs I should have mentioned, please leave them in the comments!

---
---