[ESP | ENG] ¡Feliz cumpleaños, Max! | Un vídeo corto de celebración junto a mi perro | (+ English Subs)
La canción de fondo no me pertenece, es la canción "The Lazy Song" de Bruno Mars | The song in the background does not belong to me, it is the song "The Lazy Song" by Bruno Mars
La canción de fondo no me pertenece, es la canción "The Lazy Song" de Bruno Mars | The song in the background does not belong to me, it is the song "The Lazy Song" by Bruno Mars
---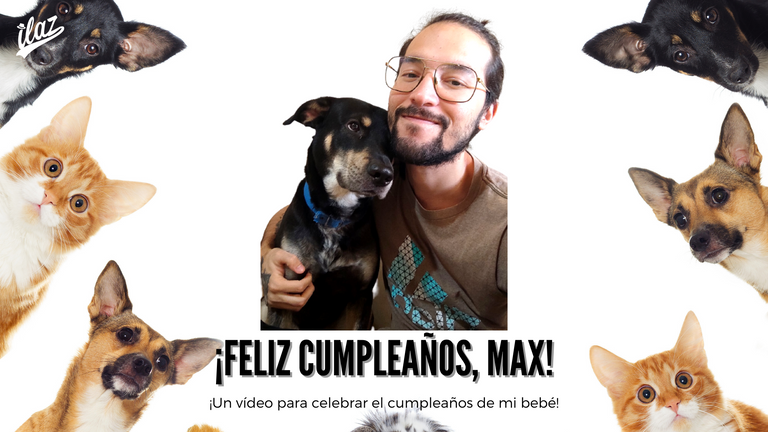 Diseño realizado por mí en Canva | Design made by me on Canva
¡Bienvenidos de vuelta a mi blog, chicos! El día de hoy les traigo un post muy especial porque hoy estuvo de cumpleaños mi pequeño perrito llamado Max, entonces, he decidido compartir con ustedes un vídeo corto del regalo que le hice para disfrutar en familia con él.
Welcome back to my blog, guys! Today I bring you a very special post because today was my little dog named Max's birthday, so I decided to share with you a short video of the gift I gave him to enjoy with him as a family.

Su historia en mi vida | His story in my life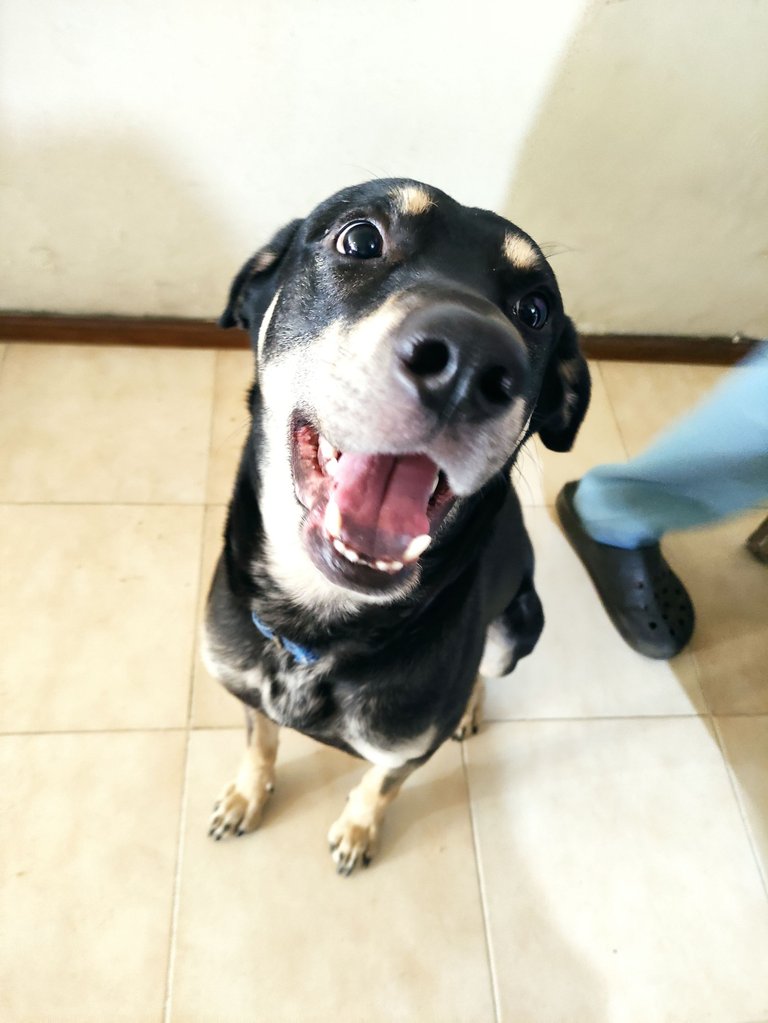 Hace 3 años, recibí a Max como un regalo en mi cumpleaños número 24 como una manera de pasar unos momentos muy tristes que tuve a raíz de tener que sacrificar a otro perro que tuve antes que él.
Cuando me lo dieron, solo tenía 3 meses de edad por lo que intuí que nació en Abril pero nunca me dijeron en qué fecha, así que simplemente decreté que el 1ero de Abril de cada año celebraría su cumpleaños y así ha sido como un ritual sagrado.
Three years ago, I received Max as a gift on my 24th birthday as a way to get through some very sad times I had as a result of having to put down another dog I had before him.

When he was given to me, he was only 3 months old so I guessed he was born in April but I was never told what date, so I simply decreed that on April 1st of every year I would celebrate his birthday and so it has been like a sacred ritual.

Su regalo | His gift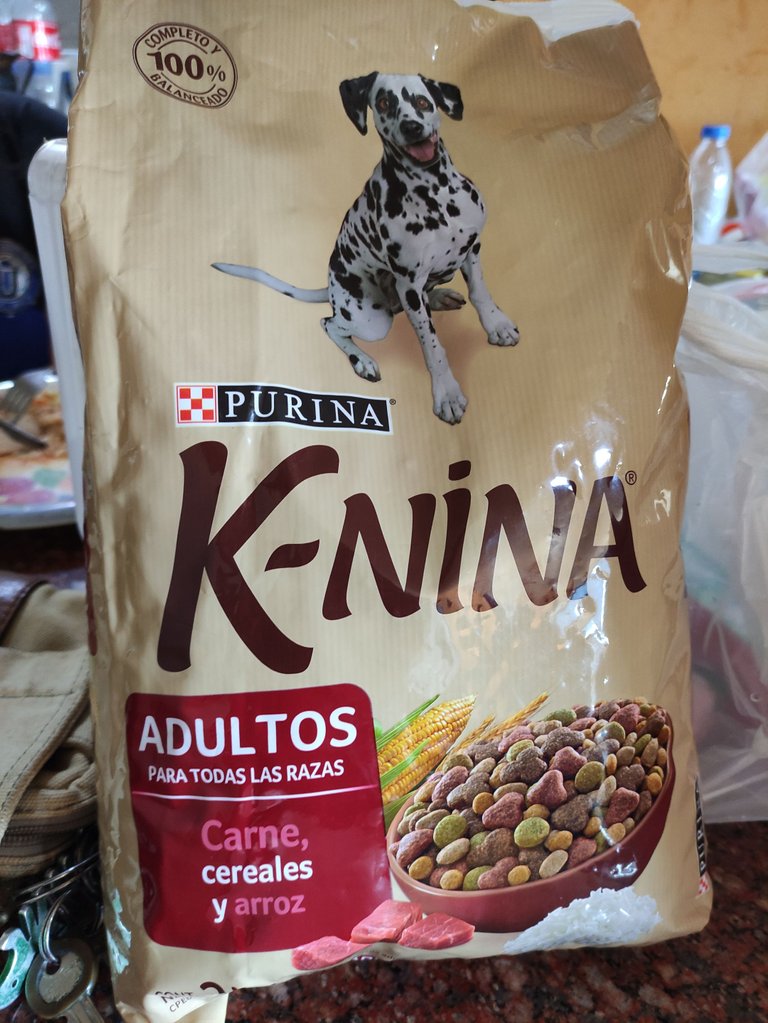 Aunque parezca extraño, esta perrarina es bastante costosa actualmente, este paquete de 2Kg me costó unos 12.000.000 de Bolívares aproximadamente, lo que sería equivalente a 6 USD, entonces, no suelo comprarle esta perrarina tan seguido como lo hacía cuando era mucho más pequeño, en lugar de ese paquete le compro otro tipo de perrarina más barata pero que lo ha alimentado muy bien, sin embargo, aquella otra no tiene un sabor que le agrade del todo, por lo que a veces tengo que mezclarlo con comida, vegetales, etc.
Esta perrarina siempre ha sido su favorita así que realmente notarán en el vídeo la felicidad que él tuvo al ver el paquete por primera vez, fue simplemente hermosa su reacción.
Although it may seem strange, this dog food is quite expensive nowadays, this 2Kg package cost me about 12.000.000 Bolivars approximately, which would be equivalent to 6 USD, then, I don't buy him this perrarina as often as I did when he was much smaller, instead of that package I buy him another type of perrarina cheaper but that has fed him very well, however, that other one doesn't have a taste that he likes at all, so sometimes I have to mix it with food, vegetables, etc.

This dog food has always been his favorite so you will really notice in the video the happiness he had when he saw the package for the first time, it was just beautiful his reaction.

Su agradecimiento | His gratitude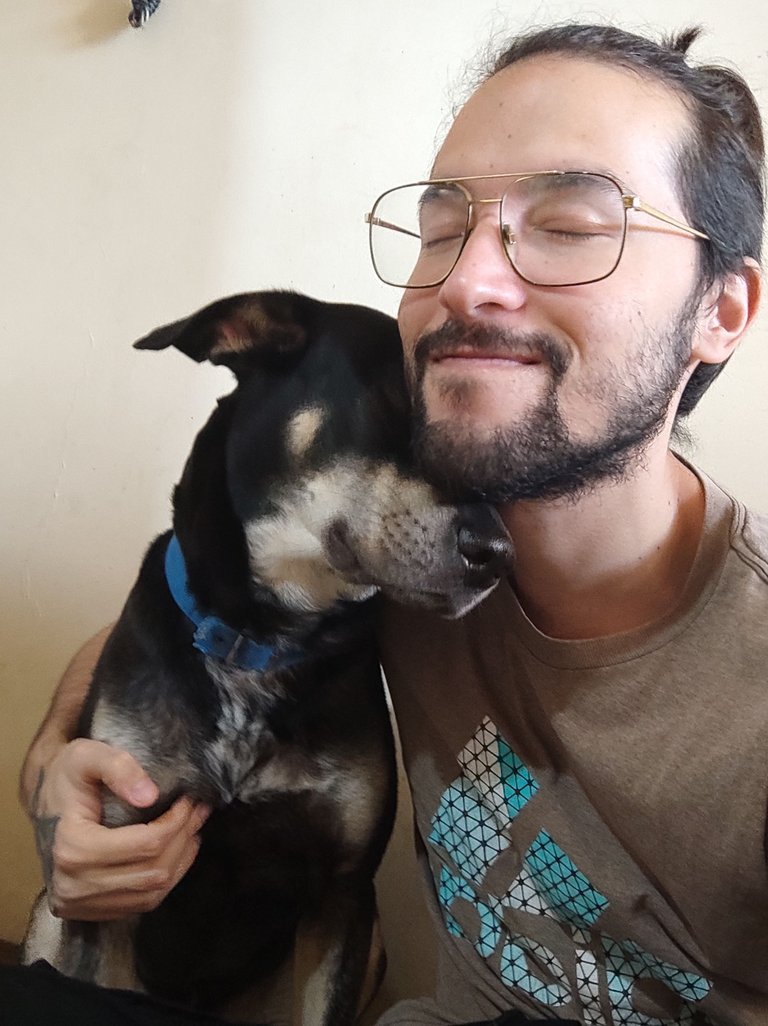 Toda la vida Max ha sido un perrito muy agradecido, pues su vida en esos primeros 3 meses de vida fue bastante difícil y cuando llegó a mi vida estaba en un estado de decadencia muy terrible, estaba desnutrido y tenía algunos problemas de salud, sin embargo, el amor incondicional que uno llega a tener con sus hijos peludos es simplemente increíble, los sana a ellos y ellos nos revitalizan a nosotros.
Max salvó mi vida al llegar en un momento en el que pasaba por una situación terrible a nivel emocional, él me ayudó a sanar mis problemas y a ser completamente feliz y siempre estaré agradecido por eso.
All my life Max has been a very grateful doggy, because his life in those first 3 months of life was quite difficult and when he came into my life he was in a very terrible state of decay, he was malnourished and had some health problems, however, the unconditional love that one gets to have with their furry children is simply incredible, it heals them and they revitalize us.

Max saved my life by arriving at a time when I was going through a terrible situation emotionally, he helped me to heal my problems and to be completely happy and I will always be grateful for that.

¡De vuelta al Power Up day! | I'm back in the Power Up day!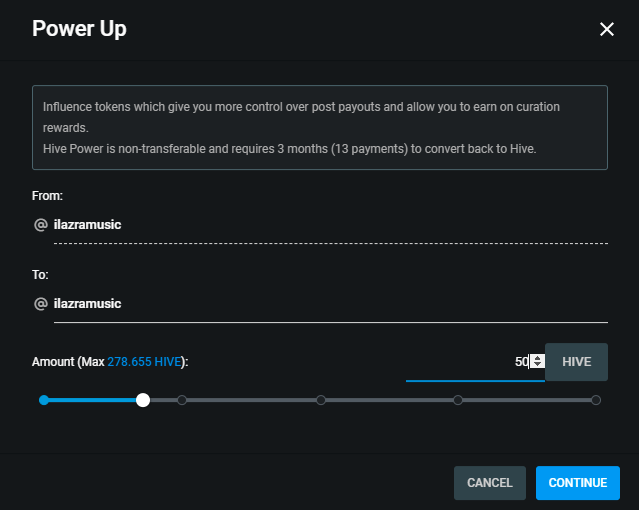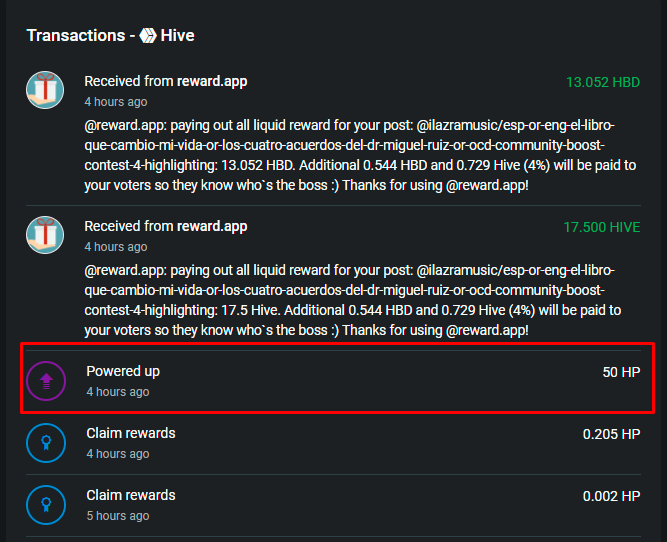 ¡Volví a unirme al #HivePowerUpDay ( #HPUD ) y me siento demasiado feliz por eso! Porque como sabrán, tenía tiempo sin hacer crecer mi HP porque estaba ahorrando para mi teléfono, pero ahora de cara al futuro lo que me queda es volver a recuperar todo el HP que perdí haciendo Power Down, así que este es uno de los pasos que debemos dar para seguir creciendo.
¡Gracias por la confianza y por todo el apoyo para ayudarme en esta travesía!
I joined the #HivePowerUpDay ( #HPUD ) again and I'm too happy about that! Because as you may know, I had some time without growing my HP because I was saving for my phone, but now facing the future what I have left is to get back to recover all the HP I lost doing Power Down, so this is one of the steps we must take to keep growing.

Thanks for the trust and for all the support to help me in this journey!

Palabras Finales | Final Words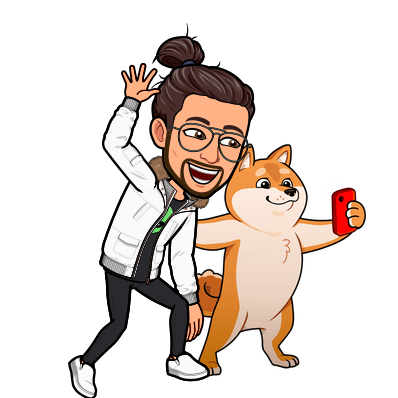 En definitiva hay una parte de nuestra alma que no despierta hasta que no aprendemos a amar a un animal, pues la manera en la que ellos están para nosotros es la máxima definición de incondicional y eso nos hace crecer a nivel espiritual de una manera increíble.
Que este sea el tercero de los muchos años que viviré junto a mi pequeño Max y si ustedes tienen mascotas bonitas los invito a dejar una foto de ellos en los comentarios de este post.
¡Sigamos creciendo!
In short, there is a part of our soul that does not awaken until we learn to love an animal, because the way they are for us is the ultimate definition of unconditional and that makes us grow spiritually in an incredible way.

May this be the third of many years that I will live next to my little Max and if you have cute pets I invite you to leave a picture of them in the comments of this post.

Let's keep growing!

---
▶️ 3Speak
---
---