Delicious baked ripe banana! // Delicioso plátano maduro horneado!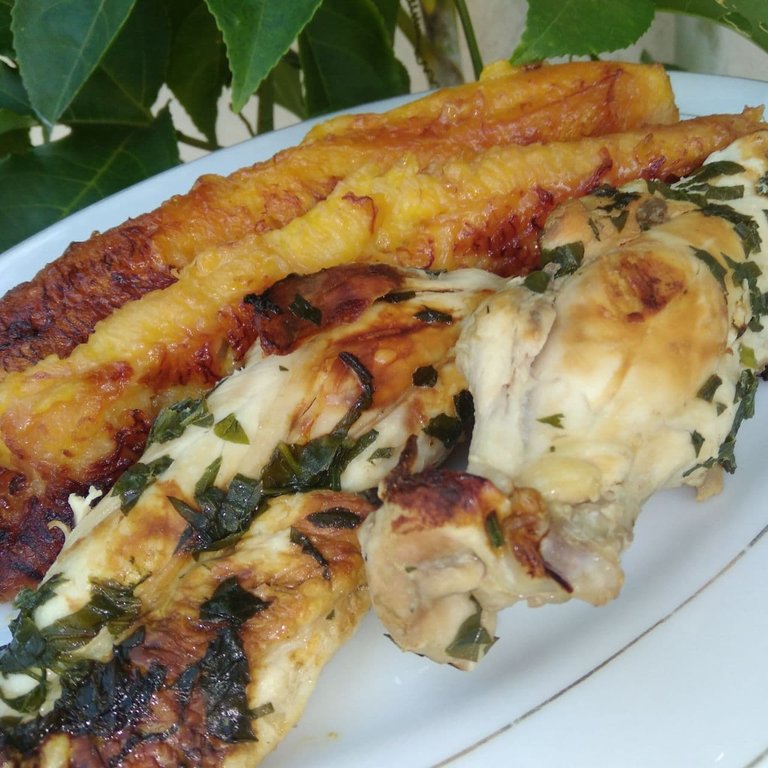 Sweet and tasty lunch // Dulce y sabroso almuerzo
Hello my friends, if you have had the opportunity to try the baked ripe plantain, you will know how exquisite it tastes, and if you haven't eaten it yet then you are still in time to do it, the only requirement is that the plantains are ripe, I have left some bananas to ripen completely so you can appreciate how they look, being all black skin means that it has reached full maturity, the riper the banana is the sweeter it will be, it is a delight full of antioxidants, potassium and fiber, ideal to accompany your meals!
Hola mis amigos, si has tenido la oportunidad de probar el plátano maduro horneado, sabrás lo exquisito que es su sabor, y si aún no lo has comido púes aún estás a tiempo de hacerlo, el único requisito es que los plátanos estén maduros, he dejado madurar completamente unos plátanos para que puedas apreciar como se ven, al estar toda su cáscara negra significa que ha alcanzado toda su madurez, mientras más maduro es el plátano más dulce será, es una delicia llena de antioxidantes potasio y fibra, ideal para acompañar tus comidas!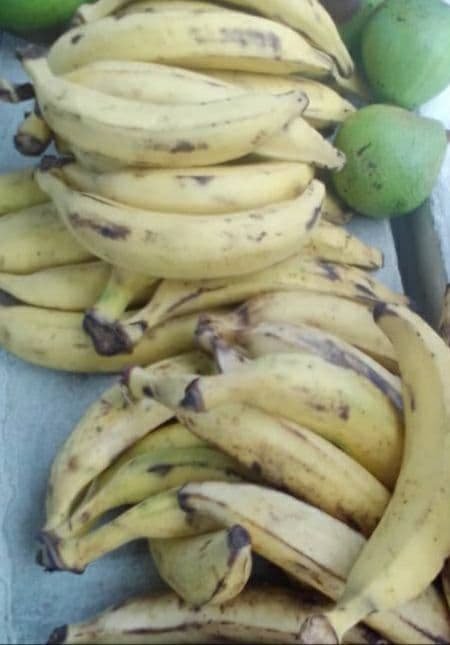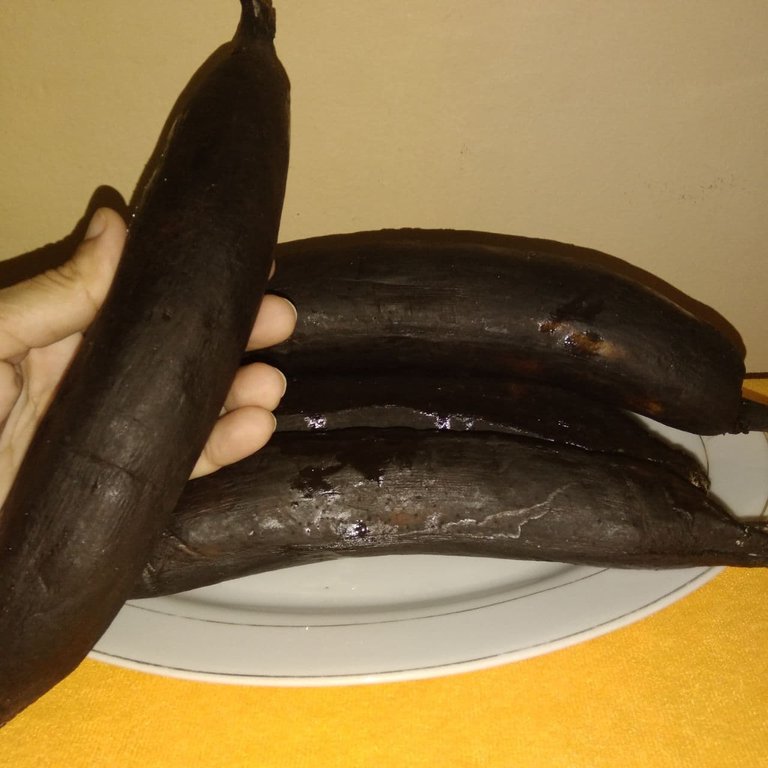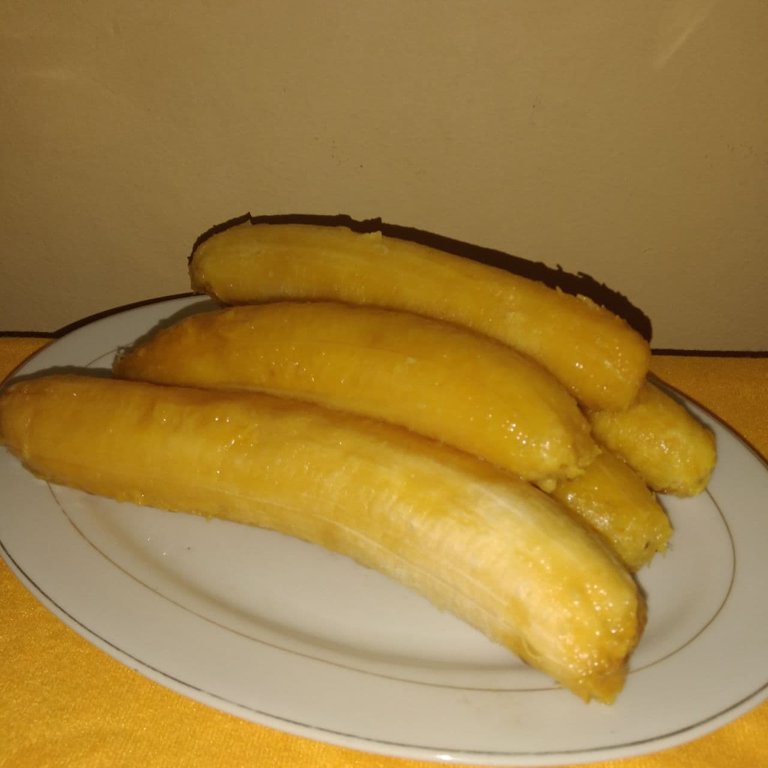 It is important to know that preparing baked ripe plantains is very easy, we only have to cover a tray with oil spray, or a little butter, cut the ends of the plantains and remove the peel, bake and turn the plantain to brown on all sides, the tradition is to eat them with lots of grilled cheese, but this time I baked them with butter and left them without cheese, I used them as an accompaniment to a sweaty chicken to which I added only onion parsley and salt.
Es importante saber que preparar plátanos maduros horneados es muy fácil, solo debemos cubrir una bandeja con aceite en aerosol, o con un poco de mantequilla, cortaremos los extremos de los plátanos y retiramos la cáscara, hornear y darle vuelta al plátano para que se dore por todos sus lados, la tradición es comerlos con mucho queso gratinado, pero esta vez los he horneado con mantequilla y los he dejado sin queso, los utilicé como acompañamiento de un pollo sudado al cual le añadí solamente cebolla perejil y sal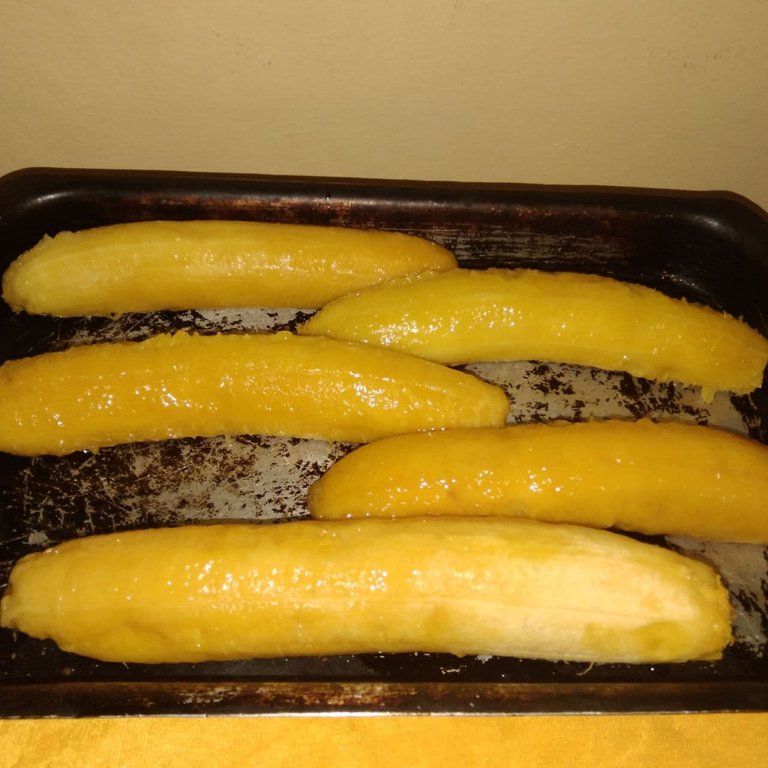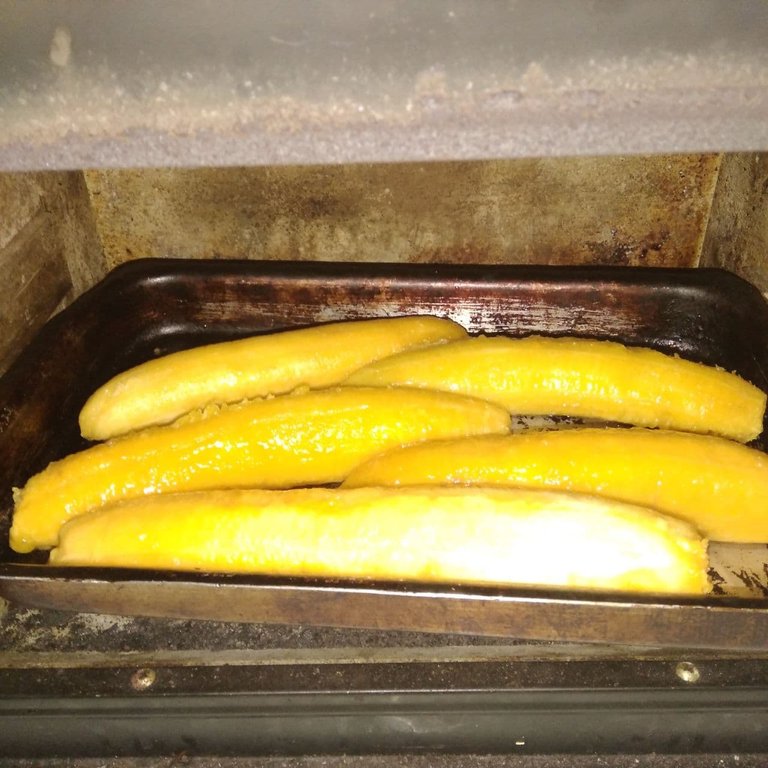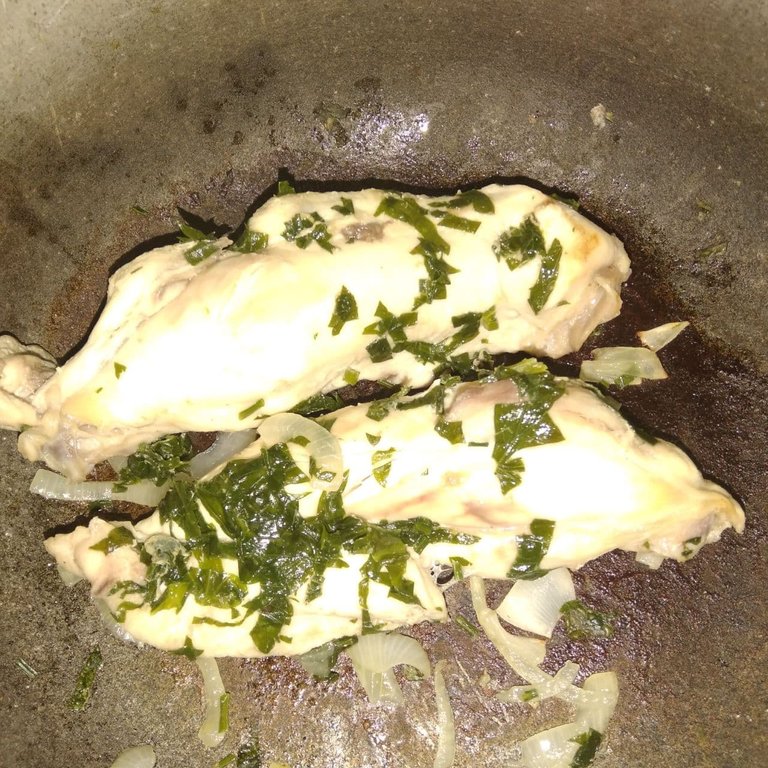 This is a delicious, nutritious, different and fun lunch, I have also taken the opportunity to show you these bananas with their peel all black, so you can observe and verify that they are still perfect to be baked, when I started in the gastronomic world some time ago, on several occasions I thought that, when they had that all black colour it was because they were already bad and rotten, and how wrong I was! They are extremely delicious and even sweeter!
Este es un delicioso almuerzo nutritivo, diferente y divertido, también he aprovechado para mostrarles estos plátanos con su cáscara toda negra, para que puedan observar y verificar que aún están perfectos para ser horneados, cuando me inicié en el mundo gastronómico hace tiempo atrás, en varias ocasiones pensé que, cuando tenían ese color todo negro era porque ya estaban malos y podridos, y vaya que equivocada estaba! Son sumamente deliciosos y aún más dulces!!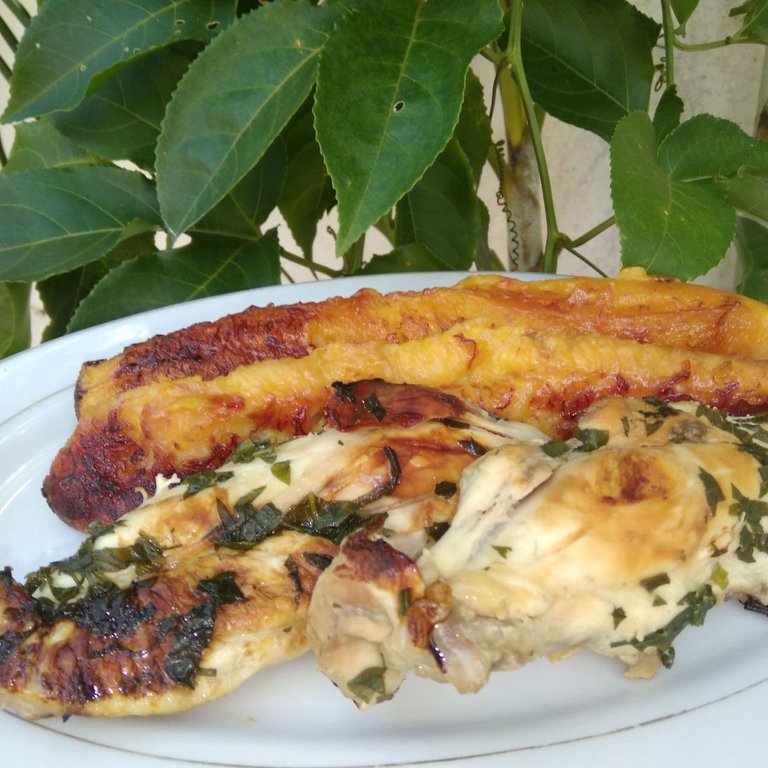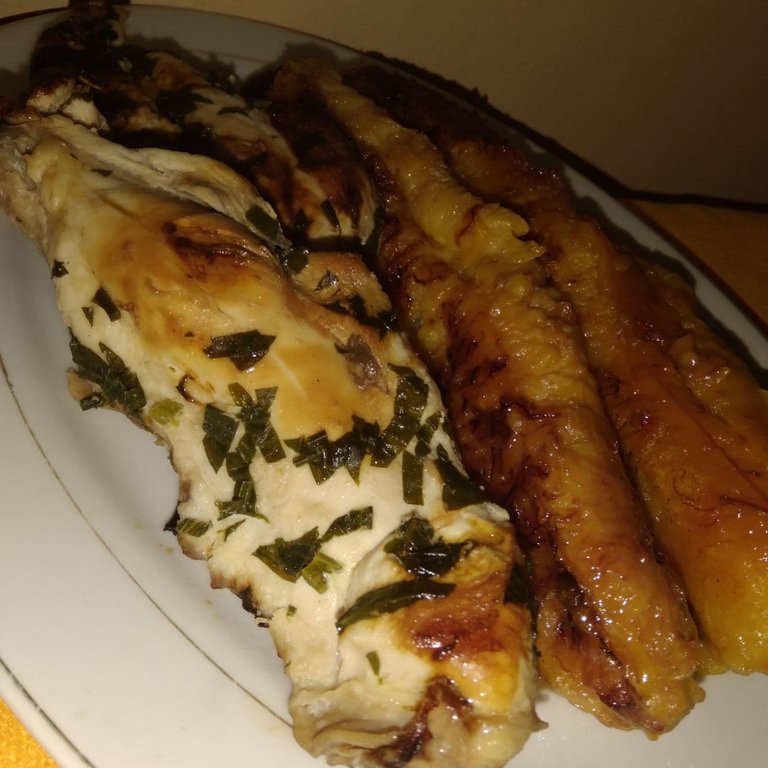 The images were taken from my Samsung A01 phone //Las imágenes fueron tomadas desde mi teléfono Samsung A01
---
---