My dCity update #4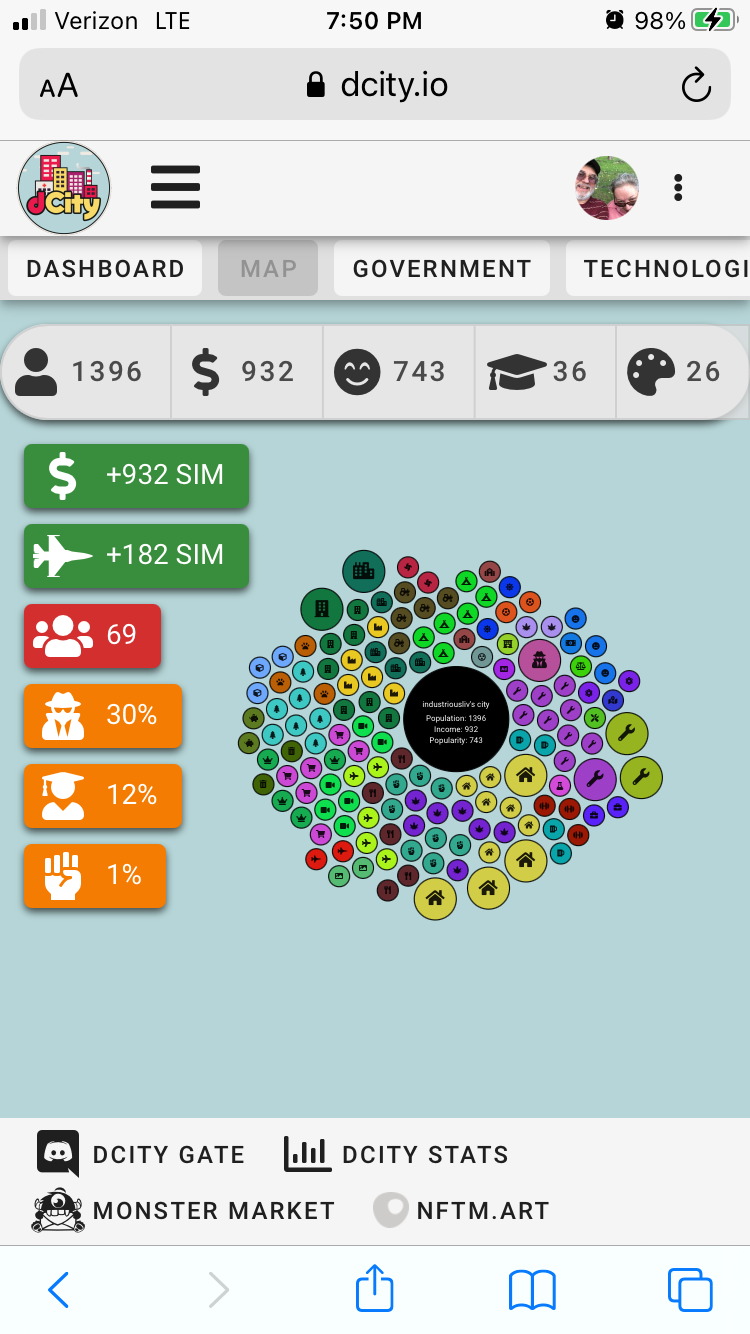 I thought I would post another update. I have been buying cards through dCity the last few days. I've also been buying cards on the market, mostly to get people to fill the jobs.
I've got a little over 900 SIM as income. At some point I hope to get that over 1k, probably by next Monday. If the first edition sales hold out, I have a stipend starting in the next month or so. I intend to bring some of it to Hive and then some to the game. If first edition are no longer sold then second and third will be the plan. Depending on what third edition cards look like.
I can not transfer cards to my second account. I'm not sure if it's not possible on my iPhone. I might have to do the game on my laptop to see if I can do it there.
If I did nothing else from now on, I'd be earning 327k of SIM a year if nothing changed. Of course I'm currently putting it back into the game. Thanks for reading!!
---
---