My dCity update #5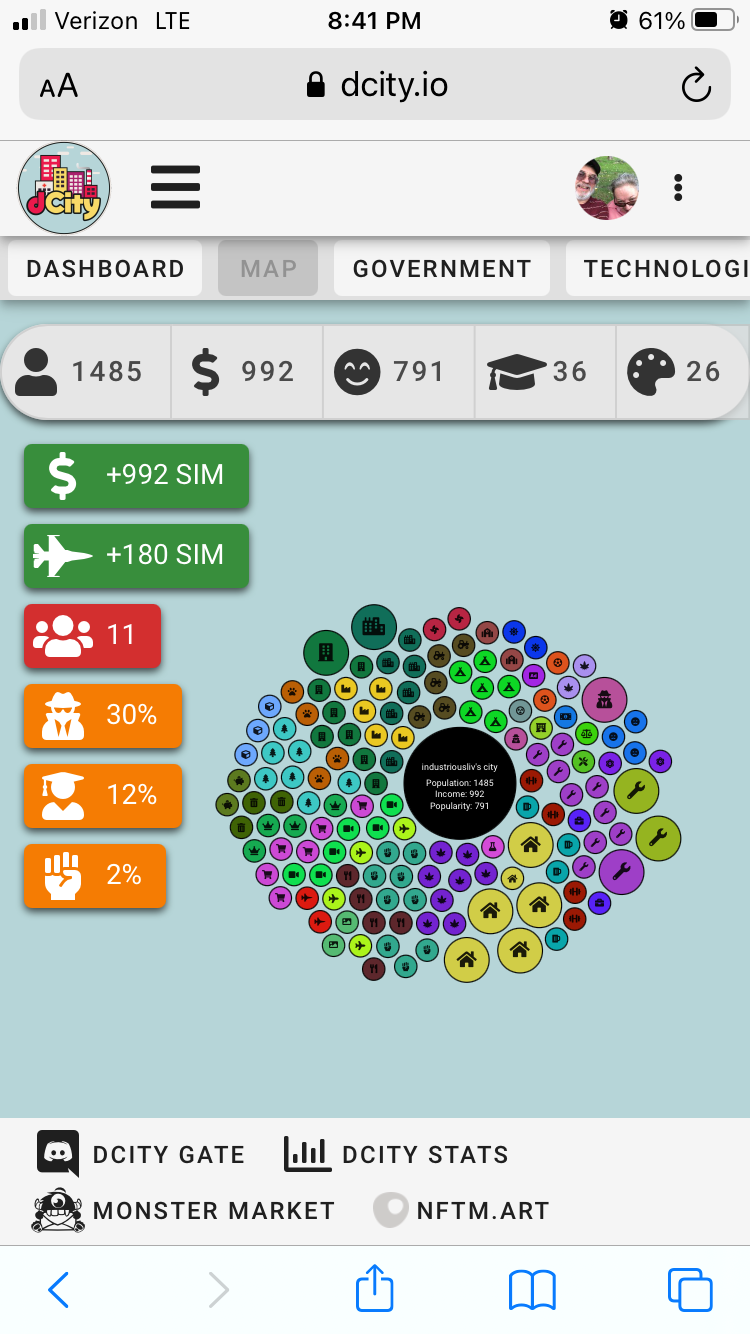 I have been keeping up my twin strategies; buying cards directly from dCity with Hive or earned SIM, and trying to maintain more jobs that need filling so I don't get hit with charges for unemployed.
I finally found how to transfer cards so I can start building my test city, industriouslv2, to figure out how to maximize SIM income.
With the current cards I've bought I've gotten up closer to 1k in income. I've also added some population so I am slowly moving up in the ranks.
As always the goal is to have a passive income from the game. I have quite a distance to go before I'm comfortable with a good amount just from the SIM. I not focusing on the Hive income from rank, but it seems to be taking care of itself. I am also looking forward to the 3rd edition. I have also tried to only buy 1st edition cards when I do for investment purposes. !tan
---
---