Failure fact for changing Financial Status
Every human wants to be happy in life. And it's quite natural also. To be happy in life money is one of the most important elements. Many emotional people can say that without money it's possible to be happy but I strongly disagree with them. It's because it's not more than bluffing. We need at least a minimum amount of money to fulfill our basic needs, especially for our hunger. With an empty stomach, no one can be happy. In a word, it's true that money can't buy happiness but at the same time, the another truth is that without money you can't be happy.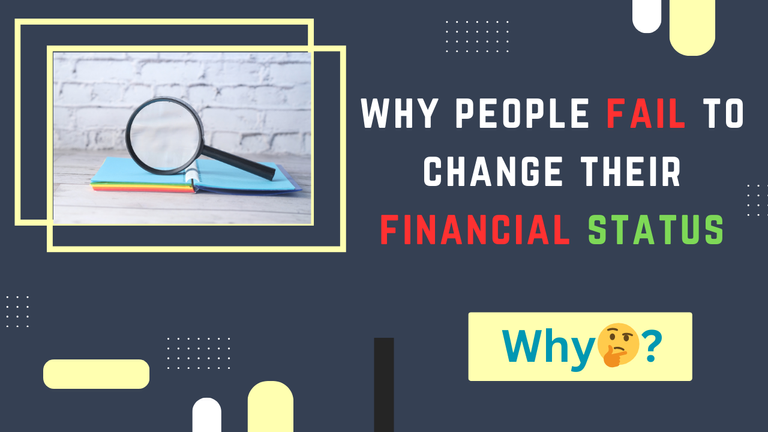 made by me using canva
That is the reason most of us running after money. We are running after it like we are in a race and sometimes we forget that we are human. Instead of trying too much hard most of us are unable to improve our financial status. Have you ever thought why most of us remain failures most of the time? Today I am going to discuss it and I am showing the reason why.
The first thing is we don't start to think about our financial case from our earlier age. Most of us think that we should not be involved in knowing and thinking about finance-related things at an early age and we need to think about it after we mature. But maturity doesn't come with only age, it can come with experience also. Besides We are never too immature to think about finance-related things. So I think we need to come out from that kind of thought.
The second thing is having no proper plan & strategies. Life is an organized thing and everything happens in life in a systematic way. Nothing is coming to us by itself. Just having the desire to be rich is not enough. We need to make proper plans and strategies. Without making any plan or strategies it's almost impossible to change the financial status.
Lack of hard work and giving effort is another important reason. Doesn't matter how good a plan and strategy one has it is useless if the person is not ready to hard work and give effort for it. It's because only making plans and strategies is not enough. What is the benefit of it if we are not ready to make an effort? If we don't do that then our plans and strategies are useless and it's impossible to bring them into reality. Nothing is coming to us if we don't work hard for it.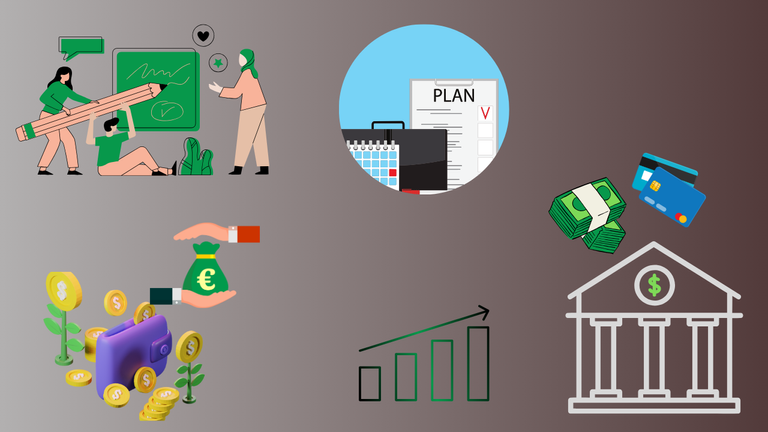 made by me using canva
Feeling afraid to take risks in case of investment is one of the major reasons. In recent times most of young people have become very interested in finding a job rather than doing or starting any business. The logic is quite simple. They don't have the courage to take the risk and make investments. Besides seniors also insist juniors to no to take risks by avoiding business. If we want to achieve something risk will be involved automatically. So not taking risks means not chasing the opportunity.
Having the mentality of keeping assets in the bank can be a reason also. It's a very common thing most of us do. We think that the Bank is giving us interest or APY and helping us to increase our assets but unfortunately, it's not the right. It's true that how our money is increasing in quantity but the value remains the same or less ( mostly ). Besides because of inflation our money losing its value very fast. So keeping money in the bank is nothing more than a loss. It's better to invest that money and get benefits even if risk is involved there.
Buying various kinds of luxurious things can also be a reason. Let me explain. Buying expensive smartphones, bikes, cars, and other things is not okay. In case of buying that kind of thing, we need to buy those things within a budget and we need to balance our necessity and budget at the same time. As an example take a smartphone. If we can do everything which we want to do by using a cheap smartphone with moderately good quality then why do we need to go for an expensive one? Money brings money. So if we have money it can bring more money for us if we use it in a smart way.
It's true that at the time of young age, everyone remains confident and dreams big. With our growth, various kinds of responsibilities and difficulties started to come into life. With the increasing responsibility and difficulties in life, we start to lose hope. After a certain time, we get involved with our responsibilities and difficulties so much that we forget we want to be rich, or even if we can remember we aren't able to manage time to chase the dream.
---

---
If you think that I violated any rules of this platform or my word hurting you or I made any mistakes here , let me inform about it through comments or my other social network . I will try to correct it if I made any mistakes.
Find me in social media : Telegram Twitter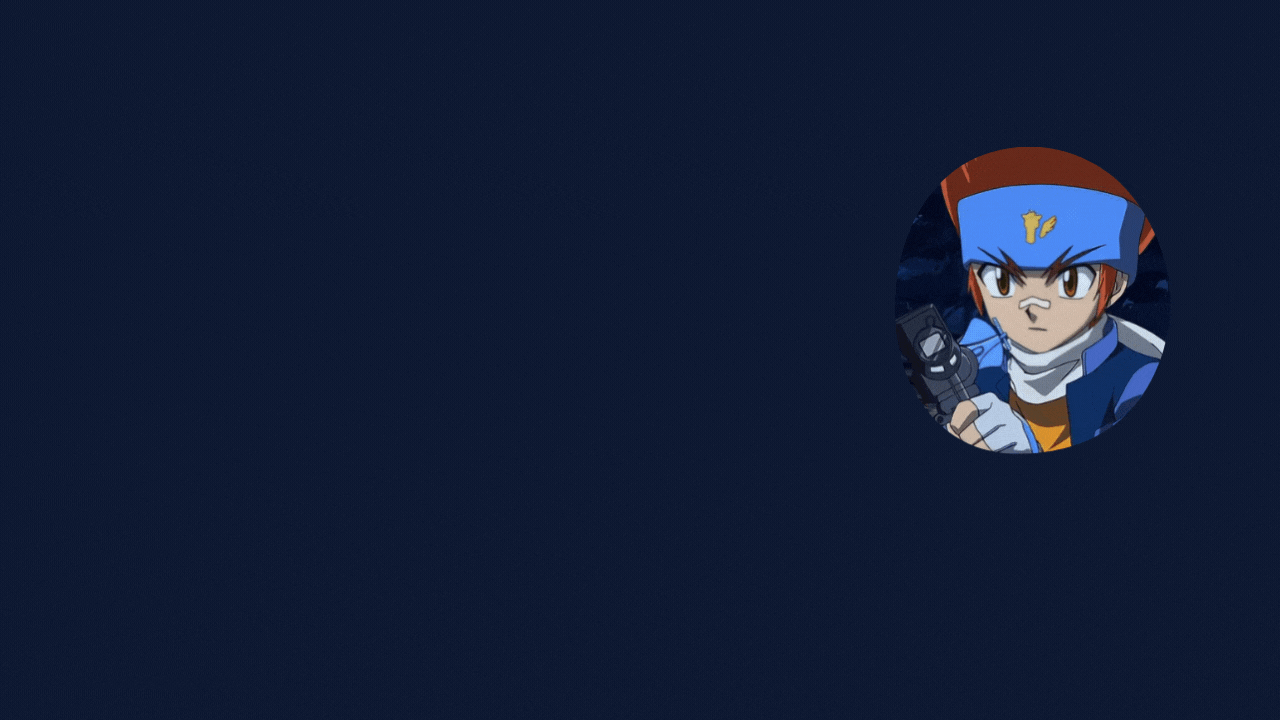 Posted Using LeoFinance Alpha
---
---