Mutiplicator LEODEX / Mutiplicateur LEODEX [ ENG / FR ]
[ ENG ]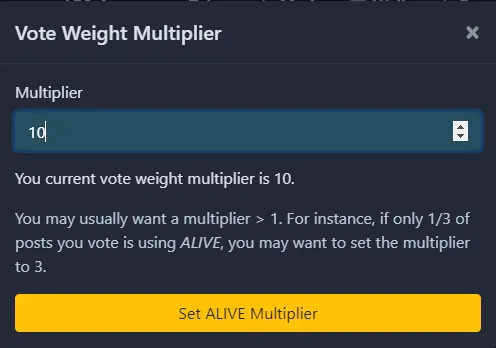 @servelle , introduced me to the https:/leodex multiplier. Io/rewards, you can put a multiplier on a token of your choice, I took here the example of ALIVE, of which I try to have 10K token, indeed with a multiplier X10, when you vote on this same tag to 10% you vote as if you had a done a vote to 100%, which can be very practical.
Example:
with a 100% vote my vote is worth 1.43 ALIVE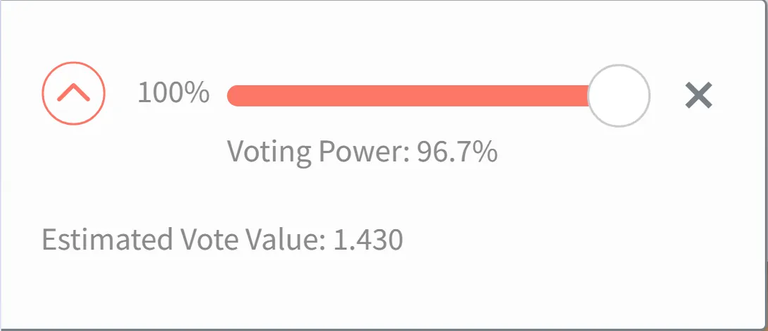 With the multiplier my vote is 10% worth the same amount.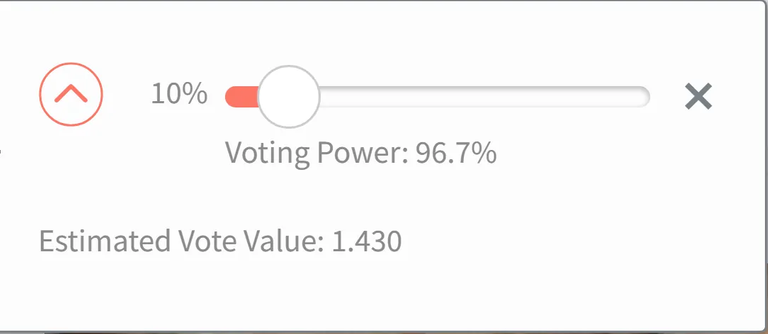 If I understand correctly, you can use this multiplier, if 1/3 of your votes are done in the tag you have chosen.
On the other hand I noticed your "" voting mana" on this tag decreases as if you were making a 100% vote, but not your mana HIVE



Did I understand everything correctly?
[ FR ]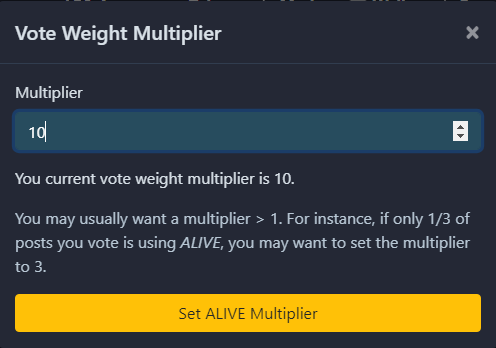 @servelle , m'a fait découvrir le multiplicateur de https:/leodex.Io/rewards, vous pouvez mettre un multiplicateur sur un token de votre choix, j'ai pris ici l'exemple du ALIVE, dont j'essaye d'avoir 10K token, en effet avec un multiplicateur X10, lorsque vous voter sur ce même tag à 10% vous voter comme si vous aviez un fait un vote à 100%, ce qui peut être très pratique.
Exemple :
avec un vote a 100 % mon vote vaux 1.43 ALIVE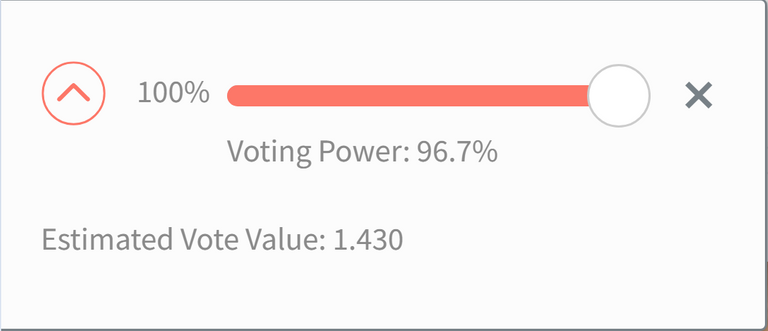 Avec le multiplicateur mon vote a 10% vaux la même somme.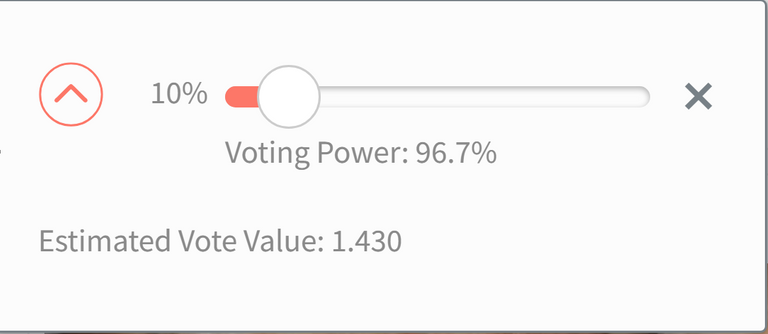 Si j'ai bien compris, vous pouvez utiliser ce multiplicateur, si 1/3 de vos votes sont fait dans le tag que vous avez choisi.
Par contre a ce que j'ai remarqué votre "" mana de vote "" sur ce tag diminue comme si vous faisiez un vote à 100 %, mais pas votre mana HIVE



ai-je bien tout compris ?
---
---