A StarCraft tournament prize pool from 10 years ago is now worth over a $1,000,000
Ten years ago one of the biggest StarCraft tournaments comprising of 56 players was played out with a prize pool of over $1,000 at the time.
Beyond the top 4 prizes which were given out as USD cash a further prize pool was organized to cheer up those who ranked between 5th and 8th place, who were given 25 Bitcoins each with Bitcoin worth just below $1.00 at the time.
Just two years on the value of the Bitcoins each player has been rewarded has grew from $25.00 to $25,000.
Ten years on, today the value of the Bitcoins each player has been rewarded is valued at over $1,000,000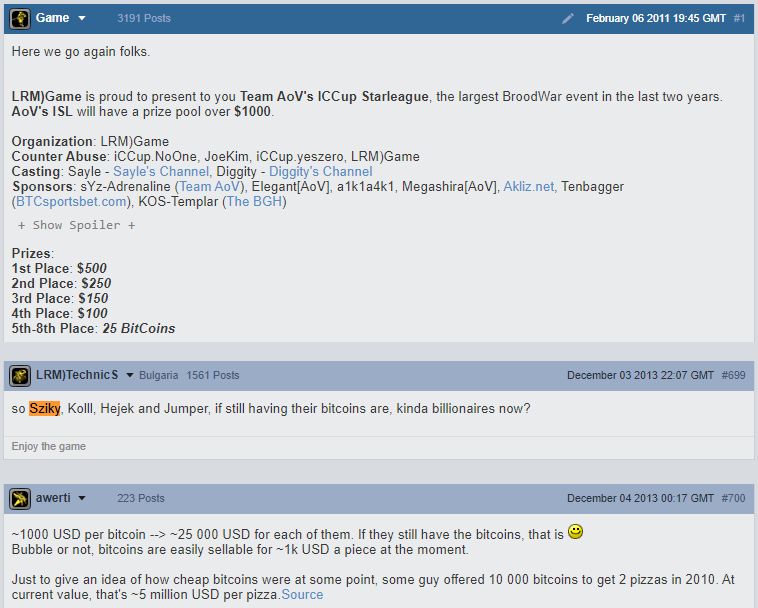 Source: https://tl.net/forum/bw-tournaments/190866-aov-iccup-starleague?view=all
Credits for finding: https://twitter.com/DocumentingBTC/status/1358149698578710528
Posted Using LeoFinance Beta
---
---