Juntas a pesar de la distancia - Poema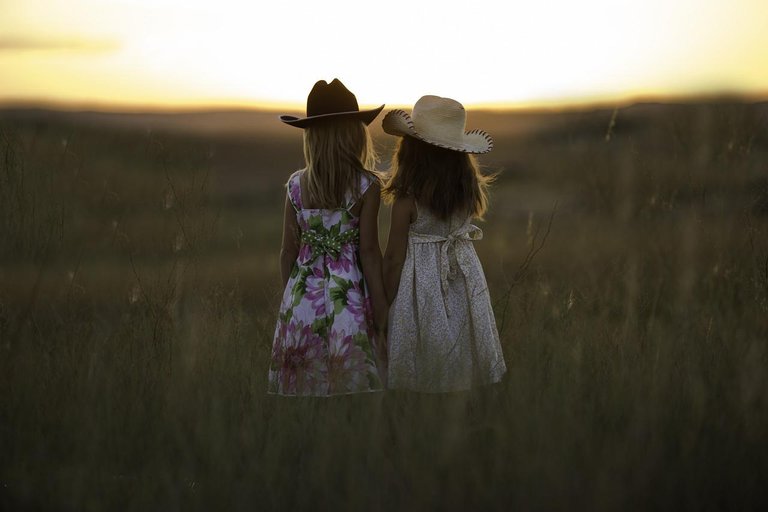 Imagem de Lorri Lang por Pixabay

Querida Estefanía…

Mientras Yo estoy en el mundo de la luna, Tú estás en el mundo del sol.
Y aunque estemos alejadas por la distancia, siempre nos tendremos la una a la otra,
en el mundo del corazón.
Tu amistad para mi, es un tesoro, no la quiero perder.

Te digo que muy pronto, en un mundo muy cercano, nos podremos ver.
Después nos daremos un abrazo muy apretado y sentiremos que de verdad esto no fue en vano.
Contaremos chistes al azar, y nos recostaremos a pensar, que toda nuestra tristeza del pasado, ya se ha borrado.
---
Poema dedicado a mi querida Tía, hermana y mejor amiga Estefania.
Te extraño mucho pero tengo esperanza de que pronto nos volveremos a encontrar en persona.
Te quiero.

Dear Estefania...
While I am in the world of the moon, you are in the world of the sun.
And even if we are far apart by distance, we will always have each other,
in the world of the heart.
Your friendship is a treasure for me, I don't want to lose it.
I tell you that very soon, in a very near world, we will be able to see each other.
Then we will give each other a very tight hug and we will feel that this was not really in vain.
We'll tell random jokes, and lie back and think, all our sadness from the past, already erased.
---
Poem dedicated to my dear Aunt, sister and best friend Estefania.
I miss you so much but I have hope that soon we will meet again in person.
I love you.
---
---