Plant Two Kinds of Lettuce and See The Progress in The Installation of The Hydroponic PVC System
Installation Hydroponics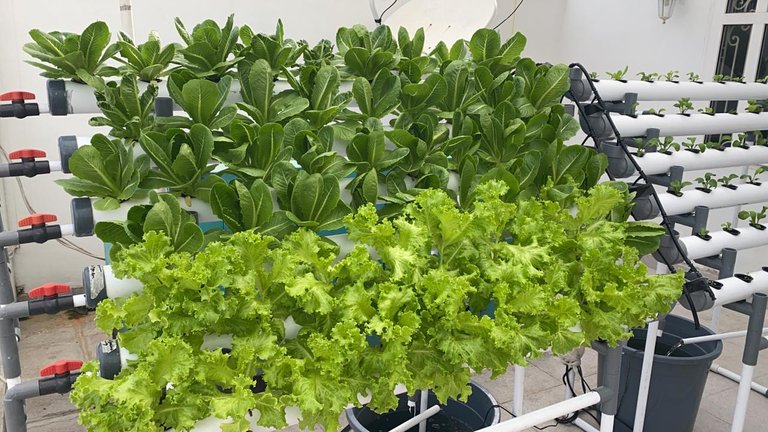 Hello Everyone..
Hello Agriculture Mindset Community, this is my first posting was in this community. I wish I could consistently share various things about agriculture because it is included in my daily work. Especially about planting a vegetable with a hydroponic system.
Farming in hydroponics systems is to be the activity that is popular in Indonesia. Hydroponics is the cultivation technique of farming that uses water instead of soil. This way gives better results compared with cultivation in a conventional manner because the nutrients (fertilizer) that we give vegetables are directly absorbed by the plant. Various types of vegetables can be planted in hydroponic such as kale, spinach, spinach, lettuce, mustard greens, etc.
Some time ago I got an order from a man named Stephen to make the installation of hydroponic with a size of 54 holes and 6 levels of PVC pipe, and he needs assistance to how to use the installation hydroponics to grow vegetables because it is his experience the first time for planting,
I accepted the job because of the location not too far from my home, is in the house of Stephen is very suitable for hydroponic, like the rays of the sun which is nice. We opted for planting lettuce but two types of lettuce are different. 4 levels of our planting with romaine lettuce and 2 levels of our planting with grand rapids lettuce.
The Development Of Lettuce Hydroponic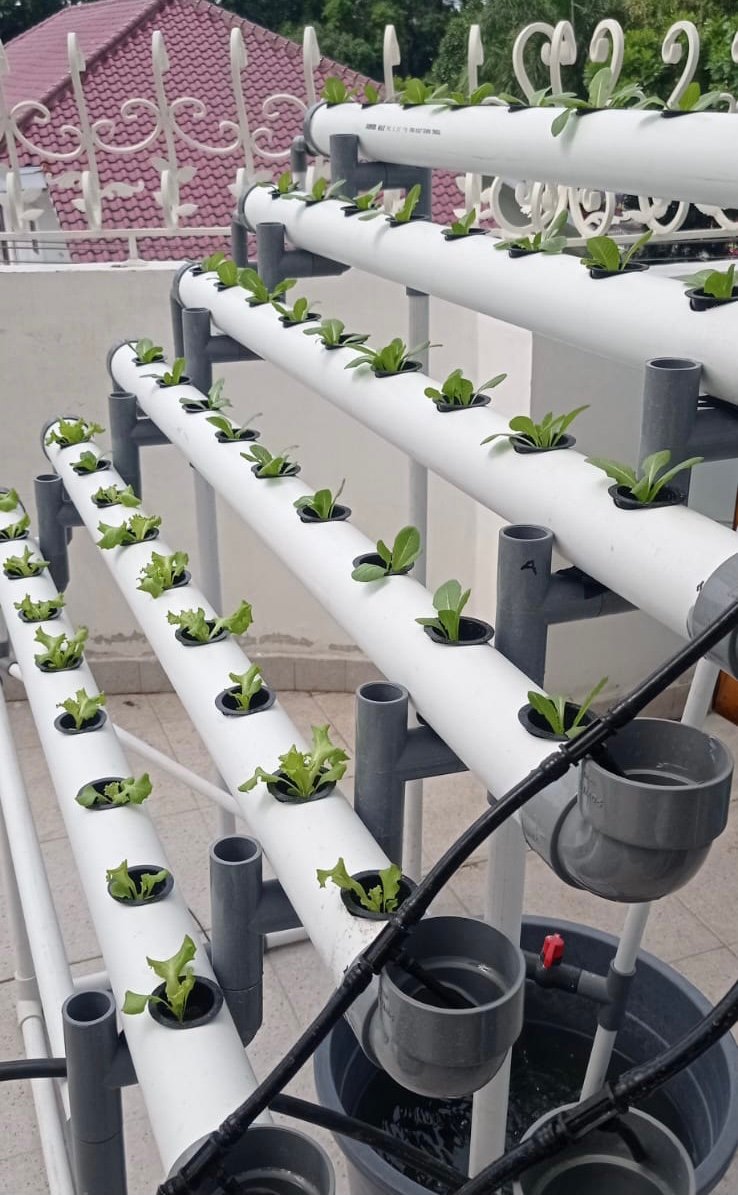 This is the lettuce we grow was 14 Days after planting. The lettuce we grow there is nothing problematic and there have been no pest problems. Next, we use the nutrients hydroponic with the levels of 600 ppm at the beginning and the pump life of 12 hours in 1 day.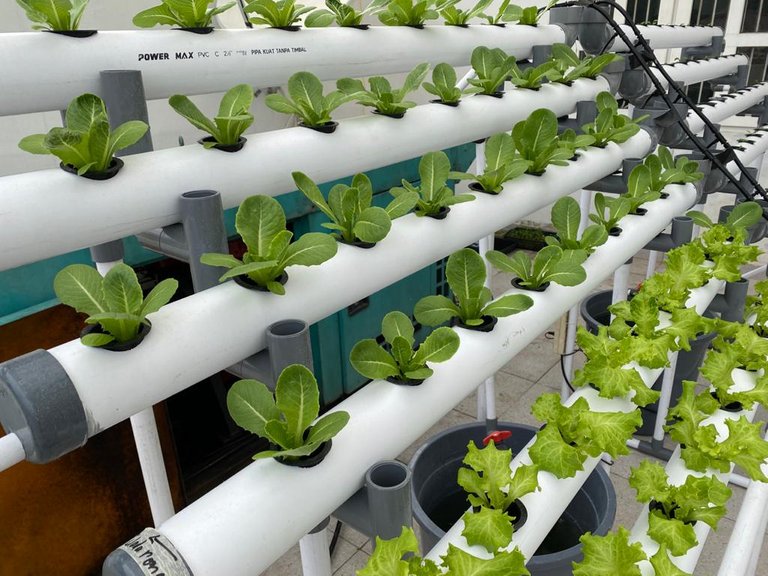 After 24 days after planting. The lettuce we grow starts to grow big and strong feast for the eyes for those who see. Still, there has been no interference from the pests but to our prevention routine spray a solution of garlic for prevention. We use the nutrients hydroponic with the levels of 800 ppm.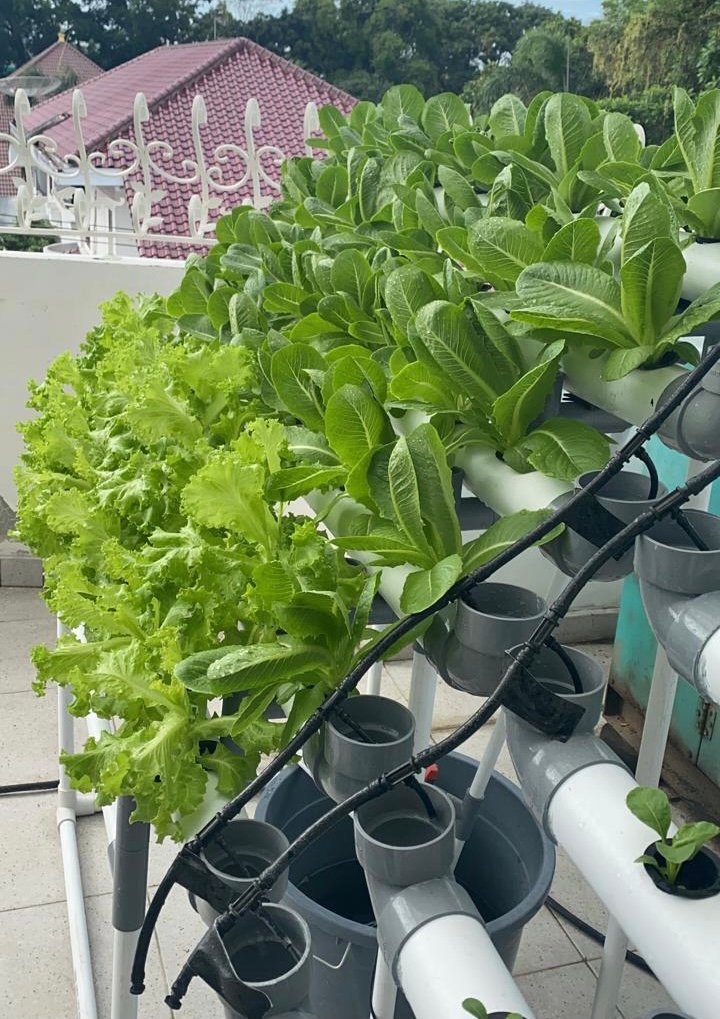 It's time lettuce harvested, right at 35 days after planting lettuce began touching one another because lettuce is already very large. At the time of harvest, we can see although the same types of lettuce but the difference between romaine lettuce and grand rapids lettuce is very different.
The lettuce we grow seamlessly without any damage or defect, the customer hydroponic I am very happy and excited to see the results and the progress of the plant. I am also happy because I have been doing and completed the job well and without complaint. Planting a vegetable in hydroponic is not difficult, only we need a place to ask and discuss if you have constraints.
Greetings of Love from the End of the Garden.
---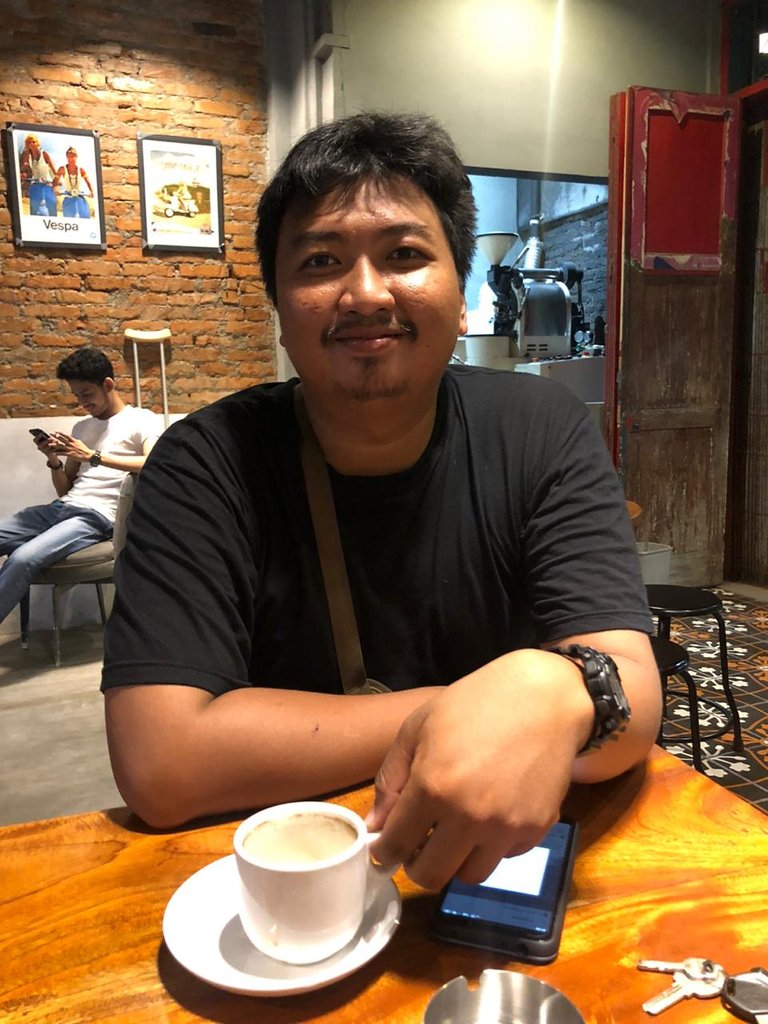 About Author

Call me Isdarmady, because I have a full name that is very long, namely Isdarmady Syahputra Ritonga. I am a head of the family who work as Farmers Vegetables Hydroponic and Consultant Hydroponics, sometimes I also sell coffee from various regions in Indonesia.
I have expertise dispensing coffee with a variety of techniques and tools brewing, because I have the desire to make a coffee shop with hydroponics as centerpieces. Help me realize that dream.
Thanks for read, vote, re-blog and support me in Hive. Maybe god will reward the kindness, let's success together.

---
---