Say bye bye to a bizarre feed with Veews

Zhang Yi Ming used the data collection algorithm to move tick-tock forward. Although people had only seen it as an app where Kids lip-synced and dance, no one really knew it was going to become a mega success as a global empire. The CEO wanted a borderless company and he grew tick-tock to become one.
He was only successful when he was able to use his algorithm to personalize content around what an individual liked and seem interested in. An algorithm that provided a news feed tailored to each of your interests, and by this, one doesn't need to rely on big tech companies or newspapers to deliver daily news or information to them.
Every swipe, every tap, each pauses, and every watch history unfolded individuals' tastes and desires, and tick-tock was able to serve end users better. The more one uses the app, the more the algorithm understood them better in a way that no two people could have the same feed unless their interests align of course.
This method of course made the app very addicting. All of this is done without needing to subscribe or follow anyone. Of course, it got to the point where creators could monetize their accounts and earn.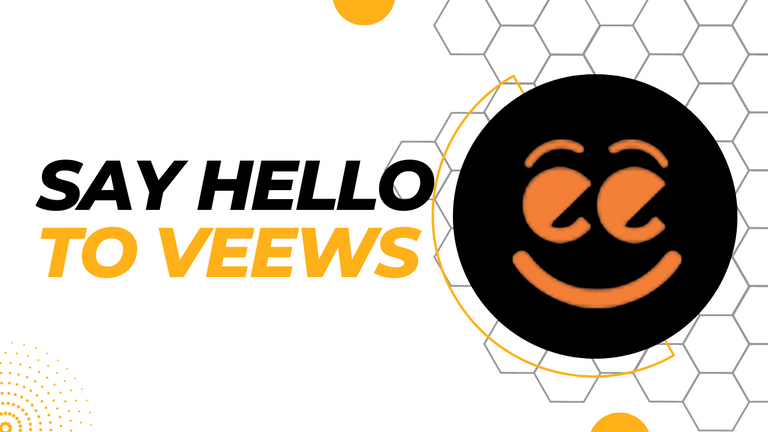 Source
But... Today, we are not here to promote tick-tock because you already know this app as you use it every day and dance to every challenge the company puts up to gain more activities and turnover.
Today, I am excited to introduce Veews to you. Not only because of its ability to serve me better but because if we use this more often and promote it, it has the tendency of bringing more eyes to Hive.
This is almost a similar version to tick tock. And the only way this app can serve you better is if you use it frequently.
The difference is that no one is stealing your data as everything is Blockchain influenced whereby privacy is valued over anything else.
Right now, I am excited because I always wish I could see posts of folks I interact with daily without needing to follow or remember their name. Currently, Veews came to my rescue.
How can I describe veews to you to make you check it out?
It's a Content discovery platform
According to @Jongolson, this is a content discovery platform that is out to serve you better. The more you use it, the better the content you will get to view.
Once you are logged in, and pick categories, it will launch a website. Thumbs up or the like button is the gateway to content discovery. Once you like a post, it tells Veews that you want more of such content. The opposite is of course the thumbs down. This is not downvoting in anyway. It's just an algorithm that matches your needs. Just telling Veews, the kind of contents you do not like. If you don't want to give any feedback, click next.
This simply means you only need to use the like and dislike button to get Veews to understand your needs better. So you will wake up every day knowing that you will only find contents that you are interested in on your news feed. This will be a win-win because you won't have to see photography or actifit posts on your news feed if you are mostly interested in finance and crypto.
Does this have anything to do with Hive?
Yes. Comments and upvotes will appear on Hive as always. You can also open posts on peakd if you want. Posts around the 7 days timeline are what you will be seeing for now. It will be opened up to the entire Blockchain so it can accommodate older posts, don't freak out yet.
Report a bug feature
I do have a report to make @Jongolson, more like an observation. I am having difficulty logging into Veews using Keychain with my Android device. Could you add another login channel, maybe hivesigner or peaklock? That would be nice.
The fact that I couldn't log is the reason I couldn't access any screenshots to use on this post.
Also, do our comments count as it does on Hive? Will @abh12345 be able to pick up our engagement level through Veews? Or is that something you both have to work to incorporate so he can get the data correctly? I am asking on behalf of all of us who love seeing our engagement data on his spreadsheet every week to understand if we did well or not.
Rounding up.
This is the end. This is my entry to #crypto-blast on the race to win the crown by @dreemsteem. Veews is one of the current project handled by amazing developers on Leofinance and Hive as a whole.
You can gain more insight and understanding by watching this video by @jongolson. Cheers.
Wait a minute, please use Veews, I am positive you will enjoy it. You might probably get addicted too. It doesn't matter what sort of contents you like, Veews will give them to you every single day.
Posted Using LeoFinance Beta
---
---