June 10th Daily Fantasy Basketball + Update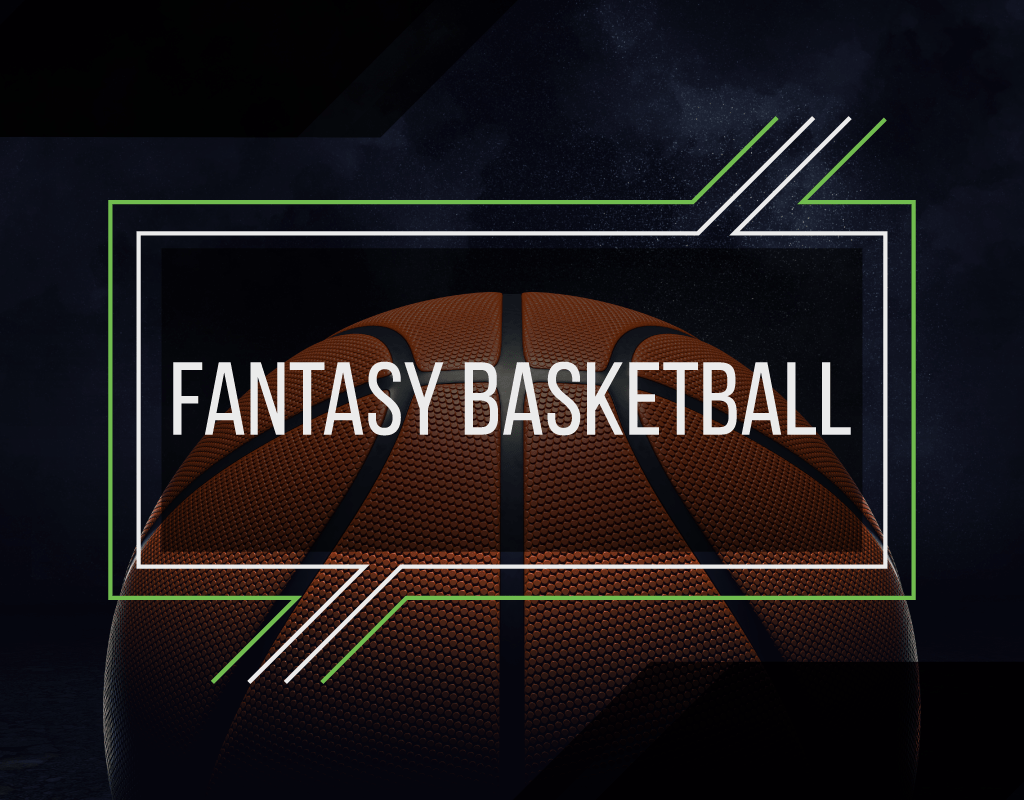 Update from yesterday's Daily Basketball lineups...
I went 0-2 on the Lineups posted yesterday and the worst part was that I was 1/2 spots away from getting the win. Ultimately, the duo of Aaron Gordon's stinker of a night and the risk/reward of an expensive lineup with one reserve did me in. Link to June 9th Lineups
Onward and upward with two fresh lineups..
Lineup One - 50/50
In the 50/50 game, your goal is to have a team that scores in the top half of all 100 lineups to receive a payout, although everyone receives the same regardless of being 1st or 50th. The match today is a full roster with a $60,000 budget and no multipliers.
My Lineup: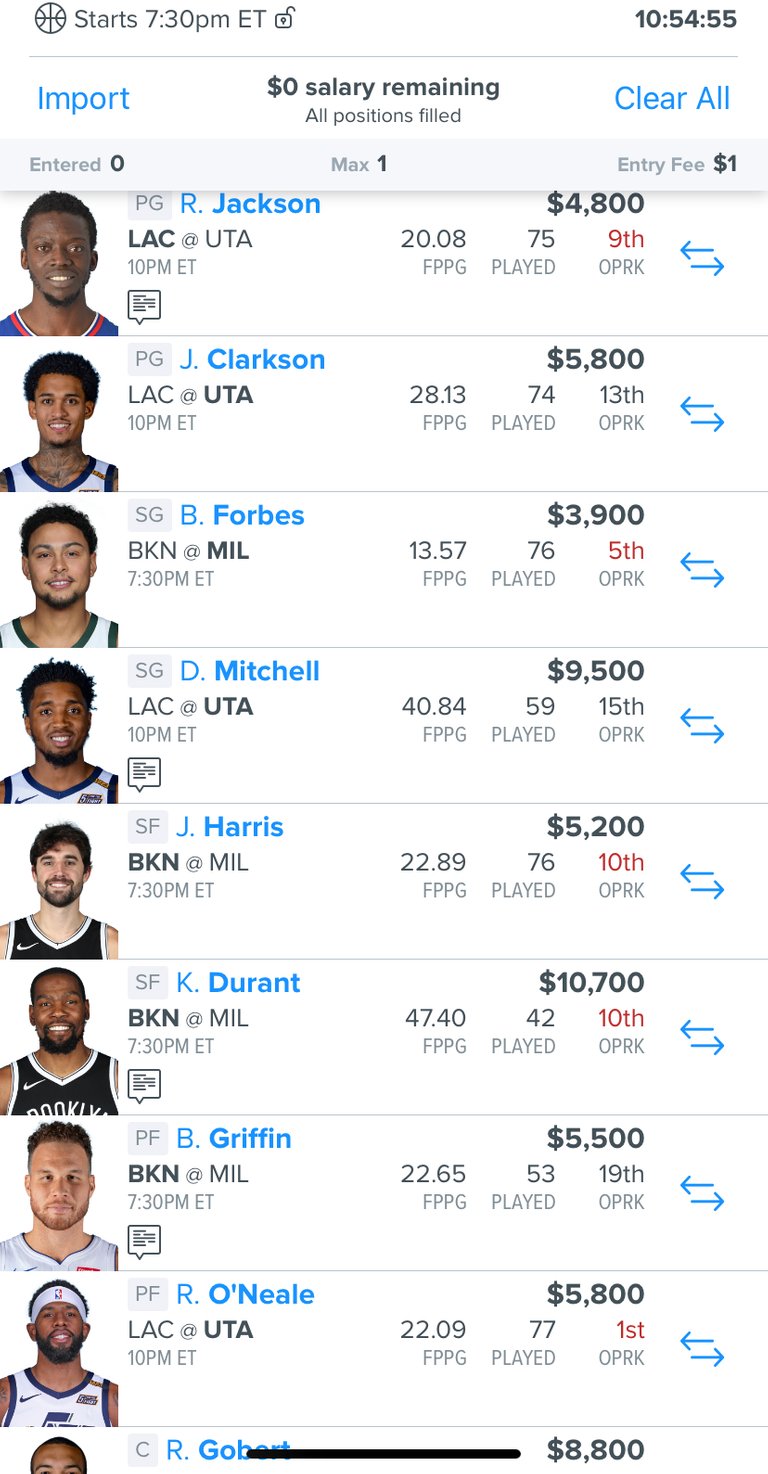 For this lineup, I opted for a few big solid, high floor players in Durant, Gobert and Mitchell, as well as some players who are typically boom-or-bust in Clarkson, Forbes and Griffin. The remainder were all selected based on their playing time and opportunity to ensure a second level of base points.
Ultimately, the success of this lineup hinges on none of my the big three having a dud and at least one of my boom-or-bust guys to have a big game.
Lineup Two - 10 Player Contest - Top 3 Win
The rules are fairly straight forward on this matchup, as there are only 10 players and the top 3 win. You're given a salary of $60,000 and get to not only select five players, but get to assign an MVP, Star and Pro who have multipliers of 2x, 1.5x and 1.2x respectively to their score.
My Lineup:

My approach on this matchup was to get the strongest possible MVP and Star to maximize the 2x and 1.5x points, so I went with Kawhi and Mitchell as they are each the engine to their team's potential success. For the Pro, I went with the Defensive Player of the Year Gobert, as he is consistent and should always be in a good position to earn points. To round of the roster, I went with Ingles as a high floor, low ceiling player and Kennard as a cheap low floor, high ceiling option.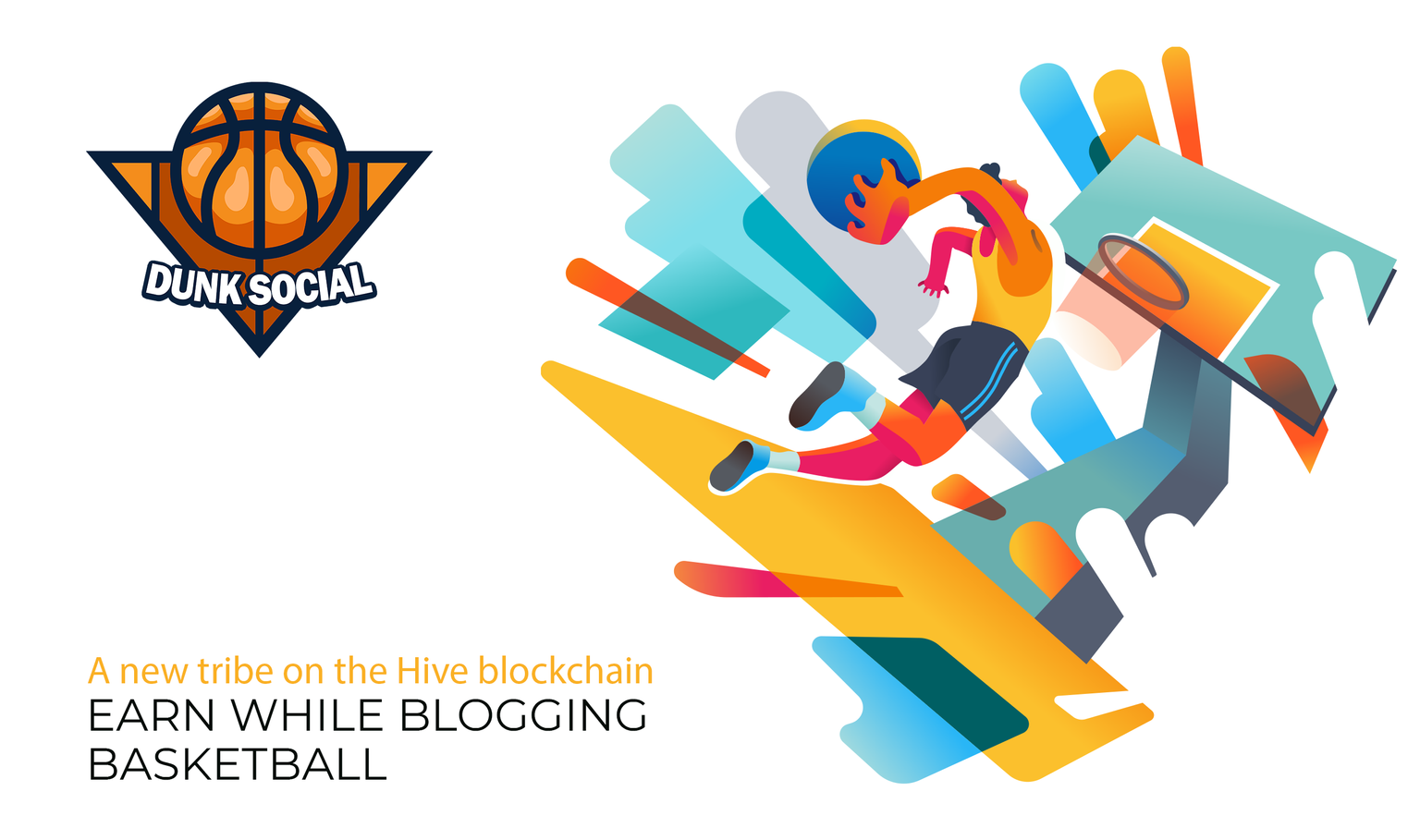 Let me know your thoughts, if you'd do anything different or play Daily Fantasy yourself!
If you're interested in playing Daily Fantasy, the best option in my opinion is Fan Duel. The app is easy to use, there are a ton of different sports/leagues available, a variety of matchup types and they offer great bonuses if you're an active player.
Below is a sign-up link that'll give you $10 to get started. (Note - It is a referral link so I would receive a bonus as well.)
Fan Duel Referral
---
---