Why EthereumMax crypto endorsements cost Kim Kardashian $1.26 Million ?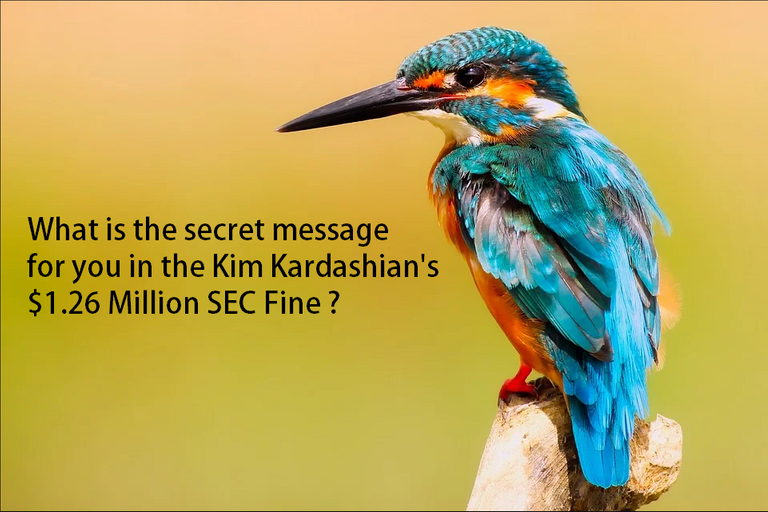 source
EthereumMax crypto costs Kim Kardashian $1.26 Million
Kim Kardashian is no stranger to fame or controversy. The reality TV star is seen promoting a lot of brands and services.
Back in 2021 the "Keeping Up With the Kardashians" star was seen promoting EthereumMax to her followers.
Kim Kardashian has a huge follower base.
Kim Kardashian is a social media power house in her own right.
Her social media following is quite impressive
331 million followers on Instagram and
close to 74 million followers on Twitter
This makes her quite a popular choice from the advertisers point of view.
EthereumMax decided to leverage her popularity
EthereumMax has no connection to Ethereum despite the similarity in name.
The team behind EthereumMax perhaps thought they could use the popularity of Kim Kardashian along with professional boxer Floyd Mayweather Jr. to promote their EthereumMax digital tokens.
Apparently the promotion worked for EthereumMax and a lot of investors bought the stuff after following the celebrity endorsements.
Post promotion legal trouble for the celebrities
Post this promotion the investors of EthereumMax initiated legal proceedings against both Kim Kardashians and Floyd Mayweather Jr.
Kim Kardashian takes a blow
Though the celebrity has neither accepted or denied the allegations till the time of writing this post however it has come to notice that she has agreed to pay a fine of $1.26M to the SEC for Promoting EthereumMax Without Disclosing Reimbursement.
Influencers watch out
A lot of influencer's take up endorsements with doing any research. They become merely the mouth piece of advertisers.
However if they endorse and promote any brand, service or product to their followers then it is obligatory that the social media influencer honours the trust shown by the followers and make suitable disclaimers as part of the endorsements and better still research before promoting anything.
Everyone needs to be more careful
One sees so many endorsements and adverts all around specially related to crypto, Blockchains and investment related services. It it of utmost importance to DYOR that is DO your own research before making an investmet.
At the risk of being repetitive...
At the risk of being repetitive please remember the message the Kim Kardashian's fine brings to the fore and that is if we follow endorsements and adverts without doing research then we are setting ourselves up for a loss.
Move from web2.0 to Web 3.0
We live in a world where social media wields great power. We have long used web 2.0 social media platforms like twitter, facebook etc
However it is time one moves to the realm of web.3.0 here one gets to create authentic content, share it and use it and in the process earn crypto tokens and crypto if we wish to do so.
This is the power of web 3.0 inleased by the hive Blockchain and the leofinance.io platform.
You can join here and get started right away
For more information you can follow the folloing links
leofinance site https://leofinance.io/
Get your free daily fix of crypto by signing up for the leofinance newsletter here
Posted Using LeoFinance Beta
---
---