WEEKEND birthday celebration with the girls 💛
No more spontaneous road trips or even a short notice get-together anymore. I missed those days. When I and my girlfriends just had our spontaneous trips without even planning them ahead of time. It's just where the wheels take us.
This time, it took a month of planning. A friend moved to the USA for good. And the other moved back to her hometown in Leyte months ago. And one other friend has her long time travel around. So, for us. It's really hard to reunite as we had it before. But this weekend was different. Even though, two of our dear friends were not around. Our girlfriend Cynthia flew from Leyte to celebrate our birthdays this month. And we appreciate it a lot. It's been months since we saw her. And having her around is a special one.
We decided to have a buffet dinner on Saturday at Buffet 100. For celebrating our dear friend Elsie's birthday.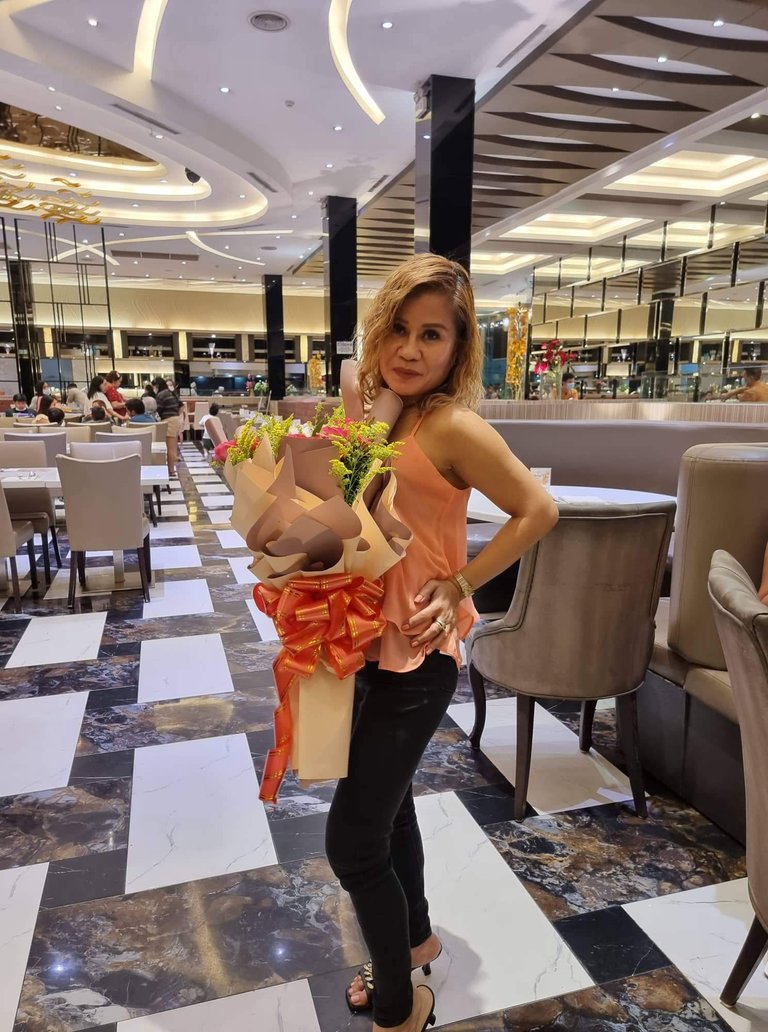 Ate which we call her as she's older than us but not by heart. We adore her as how she managed to join us now and then. We have been friends for years now. And having her around the group is vital. As she's been so good to us and treated us like her own daughter. She's just a cool mom.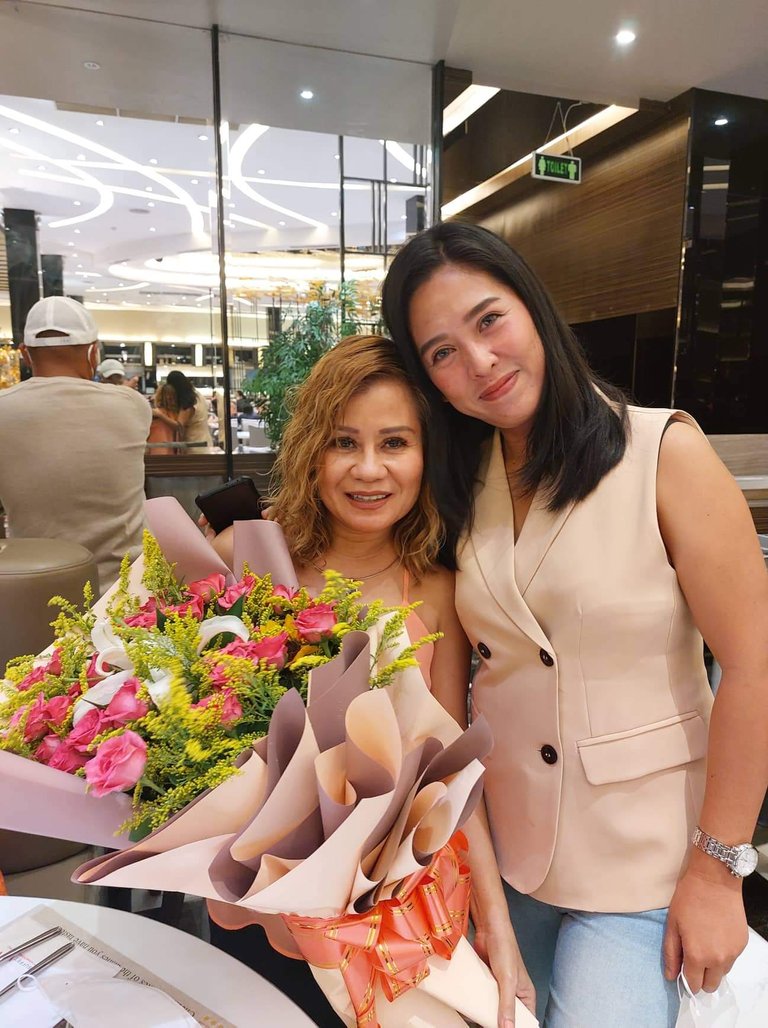 Our life wouldn't be the same without her presence 💛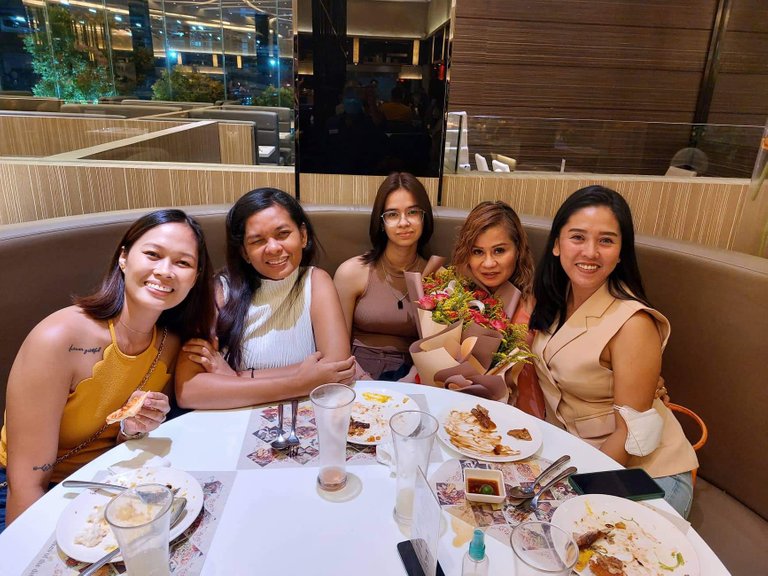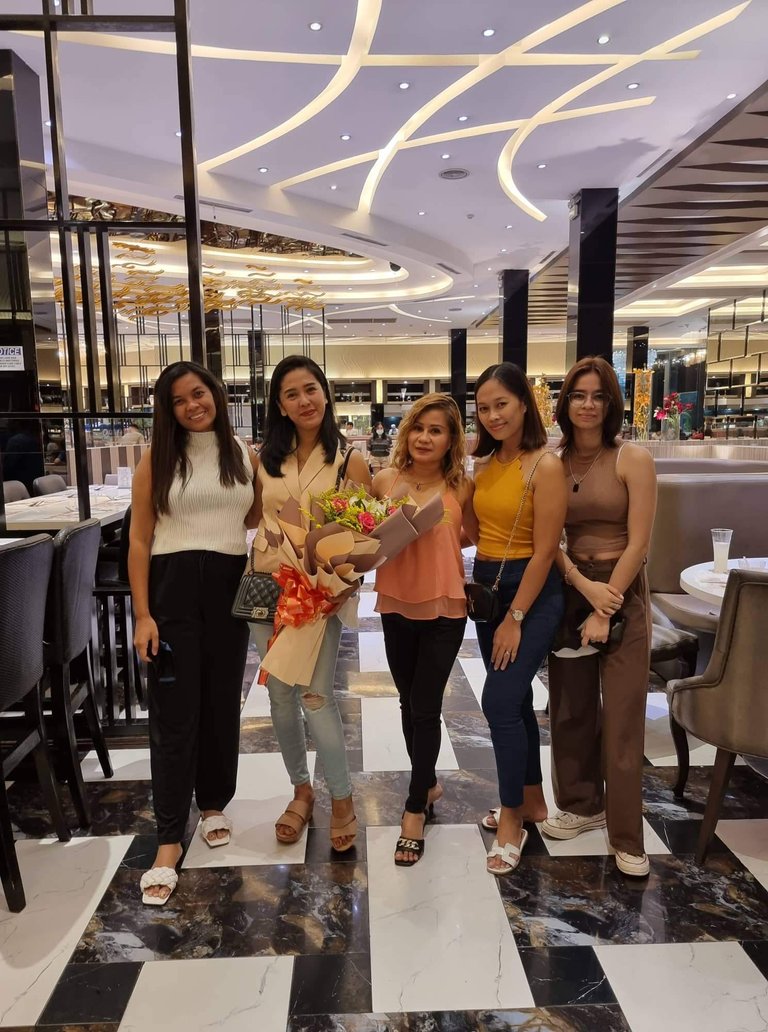 After having our dinner buffet. We ended up drinking like the usual things we do when we go for a night out.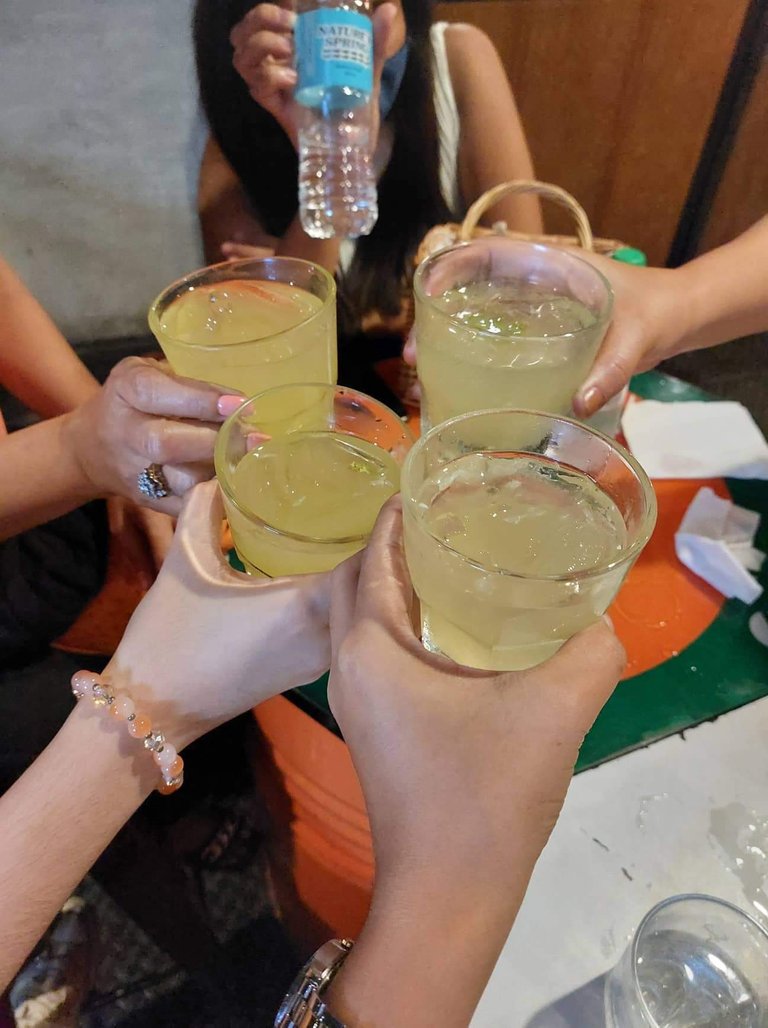 Cheers to more birthdays to come and to a Stroger friendship and happiness under the moon💛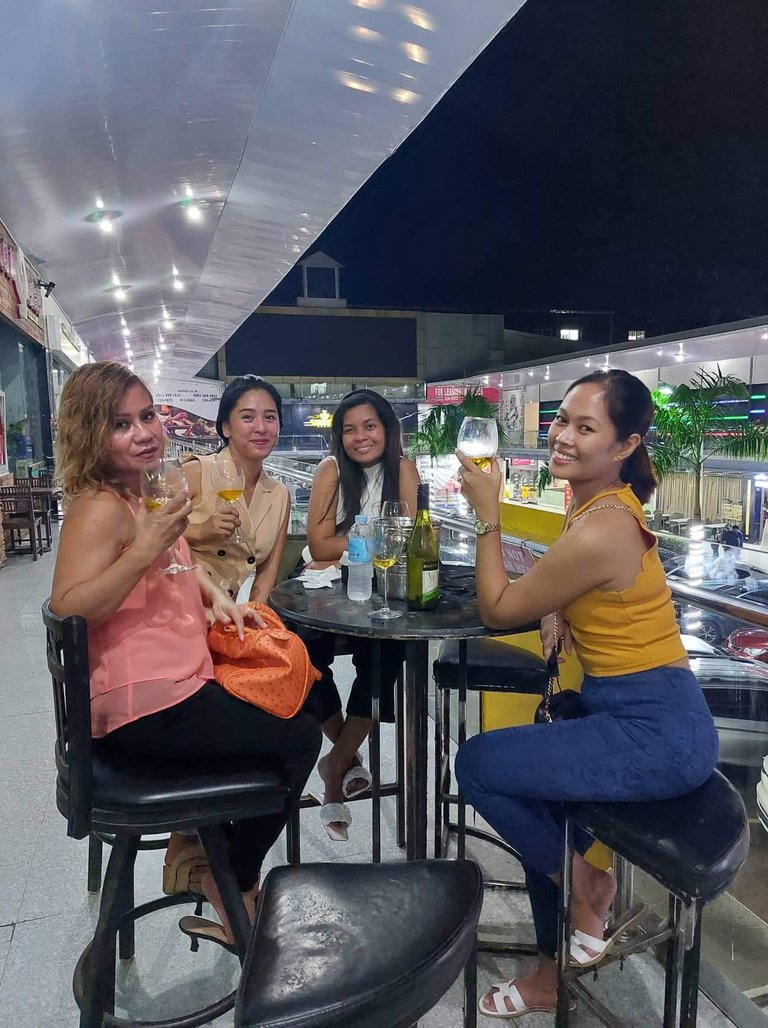 It's been a while since we didn't have this kind of thing. So, we ended up quite late. But, it's all worth it. Worth the late at night, the rain and so on. We parted ways but decided to meet up the next day for just a simple early dinner.
We agreed to meet up in Ayala in a restaurant called " Lemongrass". Lemongrass is our favourite lunch place to go. And for sure to celebrate my birthday.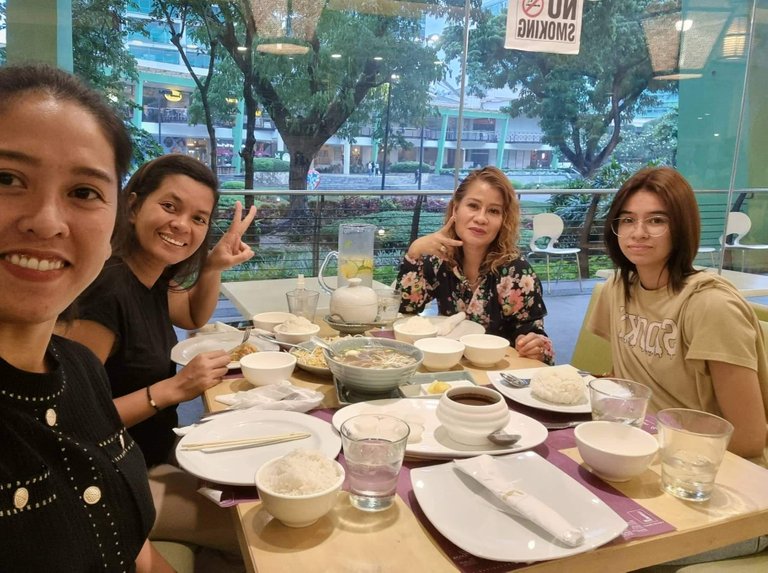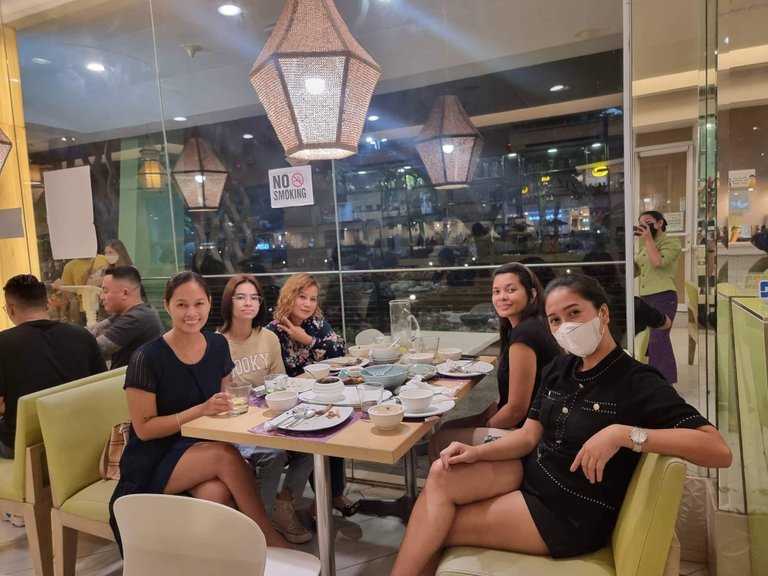 But, for tonight. No more drinks. Only food. And a lot of talks 🥴
Then we ended up buying some cake and tea. We went to a place called "dessert factory". It's one of our best cake sellers in town. Their red velvet cake is amazing.😋 But, we ordered some UBE cake instead.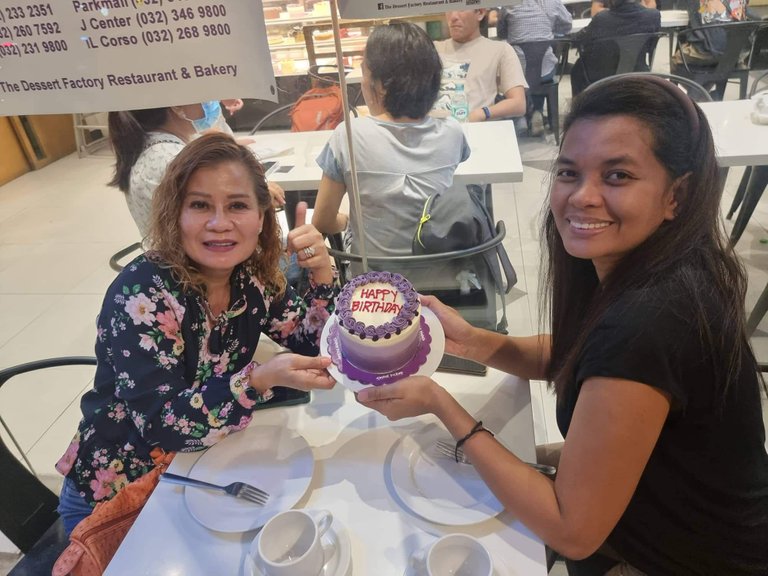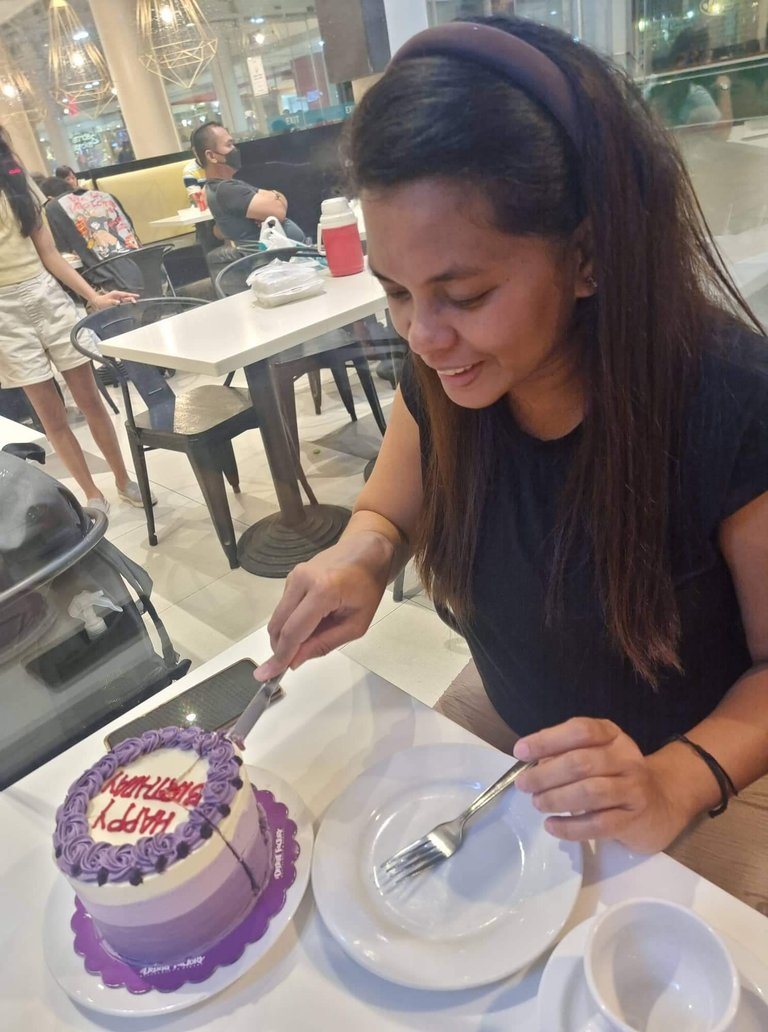 It was not a big party as we had last year or even in the previous year's. But, it's still a birthday with the best people around. 💜
So grateful for having these amazing and gorgeous friends that I can count on anytime. 💜
---
---