Let's Talk about Splinterlands - My Goal: Silver League Core Card Investments (Fire Deck: Burn 'em all through the wall 🤣)
Here we are with another talk about @splinterlands, and today's topic would be my goal investments for cards and reach Silver League.
This is Part 2 of my post which you can see here, on the first post I have talked about my dream Water Deck, now we will gonna be talking about Fire Deck.
Speaking of Target/Goal I would like to share mine for my silver Deck when the time comes, I will be looking at this post/list constantly to see where am I sitting. With these Decks, I believe I can already play competitively in Silver, might not be one of the top players or one of the greats, but I am pretty optimistic I could give a good fight with these cards, and they will give me very good results. Building this Deck will come right after I am done getting all my cards maxed out for Bronze and play competitively in the League.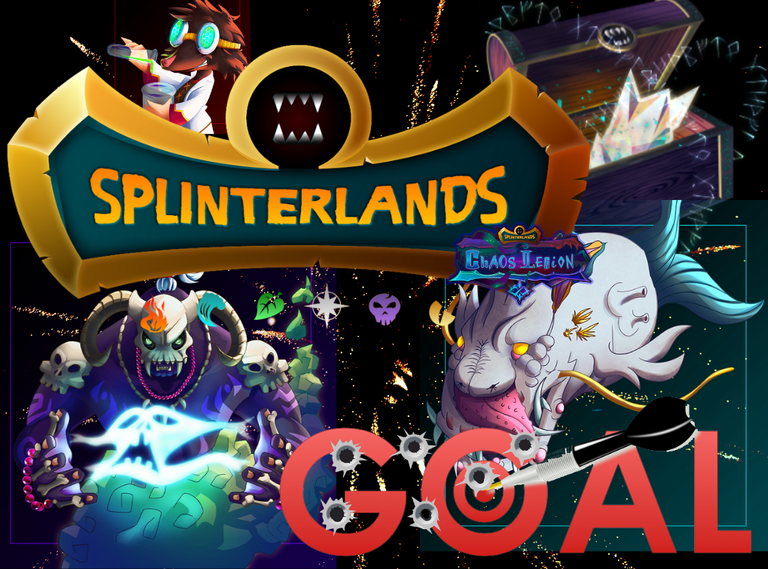 Edited using www.canva.com
Today we will be talking about Fire Splinters which I think will be the second-best splinter on the modern format, without further ado, let's move on to our set of cards.

FIRE DECK (Burn 'em all through the wall 🤣)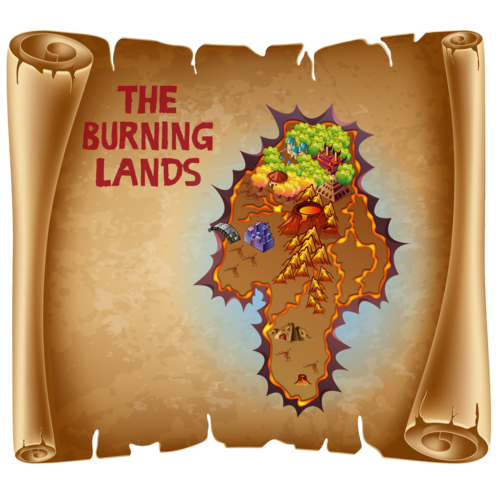 "When trading with Ferexia, talk fast. That usually works."
-from "Trading Red: Get Rich Goblin-Style Trading with Ferexia"
Fire is I think will be the second-best splinter in the modern format, well at least for me.
- ivarbjorn
The Burning Lands, in spite of their extreme temperatures, is the most densely populated Splinter of all. The history of the Ferexia who live here is littered with forced migrations, military conquests, and fights over resources. They live a hard life, which is reflected in the severity of their governing body: The Torch.
---
| | CARD | LEVEL | BCX | EST.PRICE | BURN VALUE | ABILITIES | PRIORITY LEVEL |
| --- | --- | --- | --- | --- | --- | --- | --- |
| I'm a transferee and It's my 8th School. Woah why? They were all burned. | Tarsa | 4 | 25 | $91.25 | 500 | | EXTREMELY HIGH |
Tarsa is a great summoner so having this card on your deck is no downside at all, with +1 Melee and +1 Health for a heavy melee-reliant Fire splinter? I will take this summoner all day long, and currently, the price is only below $4, might accumulate some more of this summoner if I am just not set to accumulate Kelya Frendul first. But this card is not a bad deal either, and my second-best rare summoner following Kelya Frendul.
---
| | CARD | LEVEL | BCX | EST.PRICE | BURN VALUE | ABILITIES | PRIORITY LEVEL |
| --- | --- | --- | --- | --- | --- | --- | --- |
| Wow! You're huge, what's the size of your shoes? Ahh, nevermind. | Forgotten One | 3 | 10 | $21.5 | 1000 | Immunity and Retaliate | VERY HIGH |
FORGOTTEN ONE could be one of the best in terms of being a tank in fire splinter, but would love to run it on the backlines especially in Noxious Fumes rulesets since it is immune against Poison ability, and at level 3, it will have 4 Melee attack, 2 Speed, 5 Armor, and 9 Health, with Tarsa it would be 5 Melee, and 10 Health, it will stand well against melee opponents, though it's not strong against magic, fire has found a way to deal with magics.
---
| | CARD | LEVEL | BCX | EST.PRICE | BURN VALUE | ABILITIES | PRIORITY LEVEL |
| --- | --- | --- | --- | --- | --- | --- | --- |
| I have travelled far and wide in search for my brother, he goes by the name Shrek. | Grum Fireblade | 2 | 3 | $52.5 | 1500 | Bloodlust, Void Armor, and Void | VERY HIGH |
Grum Fireblade is one way to deal with Magic using Fire splinter, and the Bloodlust outside of Gladiators is just crazy, imagine having to use two monsters with bloodlust in a brawl! Though this card has only 1 Speed, I think this will work pretty well with Byzantine Kitty, it will give Grum, 2 more speed and True Strike that gives him 100% accuracy.
---
| | CARD | LEVEL | BCX | EST.PRICE | BURN VALUE | ABILITIES | PRIORITY LEVEL |
| --- | --- | --- | --- | --- | --- | --- | --- |
| (Whisper): His Spear ain't small, he's just wide. | Tusk:The Wide | 3 | 10 | $19 | 1000 | Void | VERY HIGH |
Tusk: The Wide is also a way to counter a heavy-magic lineup since he has Void he can definitely tank those magic attacks, at level 3 he will have 2 Melee attacks, and this guy only needs 6 Mana though he has 1 speed it doesn't matter much since all I want him to do is tank those magic hits while I dismantle the opponents' backline, he also has 13 Health and with Tarsa who adds +1 melee and +1 health, he's gonna be nuts!
---
| | CARD | LEVEL | BCX | EST.PRICE | BURN VALUE | ABILITIES | PRIORITY LEVEL |
| --- | --- | --- | --- | --- | --- | --- | --- |
| We are Korean assassins, not Japanese Samurais | Tenyii Striker | 4 | 25 | $15 | 500 | Sneak | VERY HIGH |
Tenyii Striker is one of the best backline destroyers, with 3 Speed, 3 Melee Damage, and 6 Health, and with Tarsa it can easily be 4 damage and 7 Health it can easily be your go-to sneak guy and he has decent speed so most probably you will kill your opponents' backline without him knowing what even happened LOL 😂, he is a real badass assassin, and it can withstand decently against his attackers with 7 Health and look at how cool is the art for this card.
---
| | CARD | LEVEL | BCX | EST.PRICE | BURN VALUE | ABILITIES | PRIORITY LEVEL |
| --- | --- | --- | --- | --- | --- | --- | --- |
| I was living alone all of my life and never had a girlfriend, tell me, don't I look hot? | Living Lava | 4 | 25 | $27.49 | 1000 | Shield | HIGH |
Living Lava is one of the classic or traditional tanks in Fire Splinter, you should at least have a Level 1 of this card, but I am targeting Level 4 for extra stats, at Level 4 he will have 3 Melee, 3 Armor and 8 Health, I just thought that he will work well with Tarsa adding damage and Health to him, but really I would be happy for a level 3 or even a Level 2 of this card.
---
| | CARD | LEVEL | BCX | EST.PRICE | BURN VALUE | ABILITIES | PRIORITY LEVEL |
| --- | --- | --- | --- | --- | --- | --- | --- |
| All this time I thought I was a Mermaid. | Serpentine Spy | 5 | 60 | $217 | 600 | Opportunity | HIGH |
Serpentine Spy is a great card no doubt, but with the current price I am not willing to spend $217 for a level 5, really unless it is around maybe $20 to $30 which is not the case, I love using this card so maybe a level 2 would do for me, but I am putting a level 5 on my goal because who knows what happens months from now I might have the opportunity to get it lower, also at Level 5 it will have additional Melee attack which is a great asset for this deadly Opportunity card.
---
| | CARD | LEVEL | BCX | EST.PRICE | BURN VALUE | ABILITIES | PRIORITY LEVEL |
| --- | --- | --- | --- | --- | --- | --- | --- |
| I dreamed to be a cool cowboy with the hat and the horse. But so far I only have the Whip and the shoes. | Fineas Rage | 4 | 25 | $89 | 1000 | Reach | HIGH |
Fineas Rage is a great secondary tank with 5 Speed, 3 Melee, and 10 Health for 7 Mana, with the speed it can evade a lot of hits, and also the huge Health Pool is something crazy, plus the destructive attack, and pair it with Tarsa and you can do great things, but to honest this card is kind of expensive for me, so maybe a level 3 would be fine for me, but would really love to max it out for the silver league, that additional health could be a huge deal for tanks and secondary tanks, it also has the Reach ability so it can attack from the second position.
---
| | CARD | LEVEL | BCX | EST.PRICE | BURN VALUE | ABILITIES | PRIORITY LEVEL |
| --- | --- | --- | --- | --- | --- | --- | --- |
| We might be small but we are wise, united we conquer, and strength in numbers. | Antoid Platoon | 5 | 60 | $4.2 | 300 | Shield | HIGH |
Antoid Platoon is so useful in low mana games, it would not hurt you to keep this one in your arsenal of tanks, with only 4 MANA needed and has the Shield ability also with 2 Speed, 2 Melee Attack, 2 Armor, and 4 Health, and with Tarsa it could only improve. It will own most of your low mana games and with the Fire Splinter right now, there are lots of low mana cards you can play for low mana matches, but this one is definitely the tank!
---
| | CARD | LEVEL | BCX | EST.PRICE | BURN VALUE | ABILITIES | PRIORITY LEVEL |
| --- | --- | --- | --- | --- | --- | --- | --- |
| I still remember the days, when I went to war with Hitler. | Lava Launcher | 3 | 10 | $6.5 | 1000 | Close Range | MODERATE |
So far I like using Lava Launcher due to the damage he can dish out every round. Especially when he is Level 3, he will have 3 Speed, 4 Ranged Attack, 6 Armor, and 6 Health. He can also be a good backline tank with his stats and I like how it looks, LOL.
---
| | CARD | LEVEL | BCX | EST.PRICE | BURN VALUE | ABILITIES | PRIORITY LEVEL |
| --- | --- | --- | --- | --- | --- | --- | --- |
| I may not have the looks, but I got the moves like Jagger. | Djinn Inferni | 3 | 10 | $11.9 | 1000 | Giant Killer | MODERATE |
Djinn Inferni is one of the magic cards that I like running in my lineup, I also love the death blow, especially if the opponent has a huge tank (high mana) since he will have double damage against them, at level 3 he will have 4 Speed, 4 Magic Attack, and 3 Health, not bad for that damage, but I just run him in certain rulesets or on high mana battles, since most probably the enemy will play a high mana tank in those battles. This card is necessary just like Lava Launcher but will be a good addition to my deck.

Supporting Casts: Accessories of the Crime
---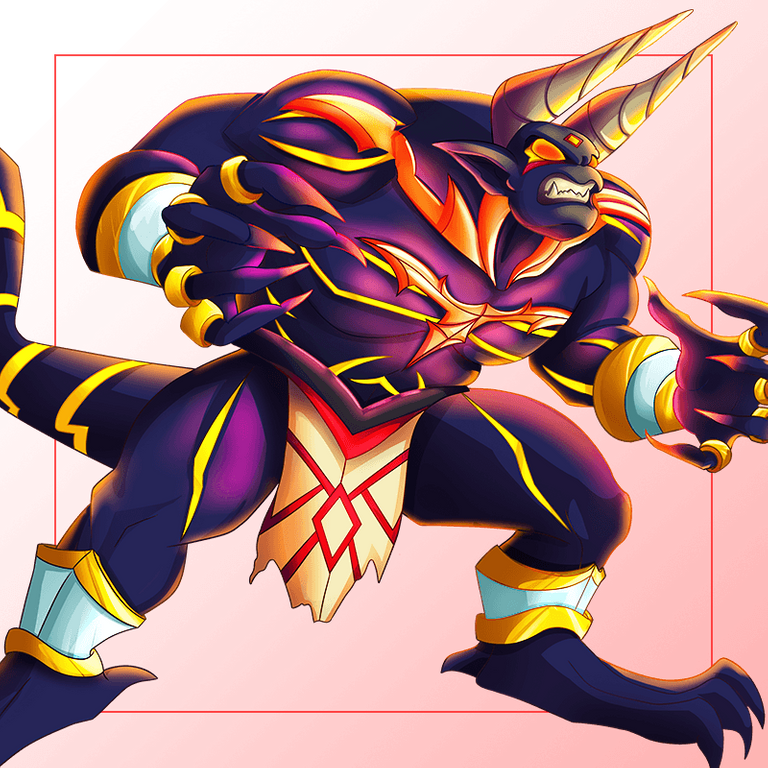 Even Lucifer is scared of him
Ifrit Rising is a legendary card that has the Recharge ability, this card is not getting too much love and it is sitting at only $4.87, this card is not bad and I am running it sometimes with my lineup in high mana matches, for 8 Mana, it has 2 Magic Attack, 3 Speed and 7 Health, at level 1. I would even say the price is cheap right now, this card is just not part of my core card, but this is definitely a great addition and support, it could even run as a secondary tank or you can put this card in the third position.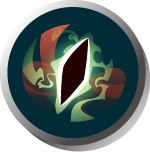 Monsters with Recharge ability attacks every other round but does 3x damage
---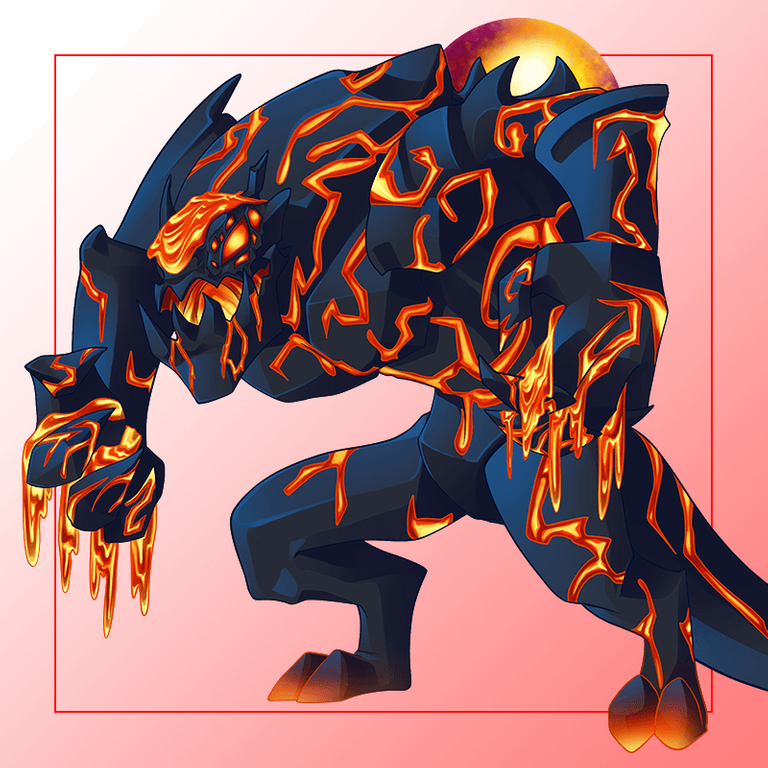 I will scorch the world to ashes. I am the strongest Fiend!
Scorch Fiend is a 0 Mana cost legendary, actually I would be satisfied for a level 1 of this card, currently it is priced $7 which is not a bad deal for a 0 mana card, and you can fit it in all low mana lineups or just put it in to fill out the slot, it's a good damage absorber for opportunity monsters and can really be a game changer, though it is not a meta changer, it is like the chicken that can change the match easily by absorbing the correct damage. Even though it is a legendary without ability at level 1, being available at 0 mana is already a big ability for any card and that what makes this card Legendary. I must say you will need this card on my lineup but the priority is not high like my other core cards.
---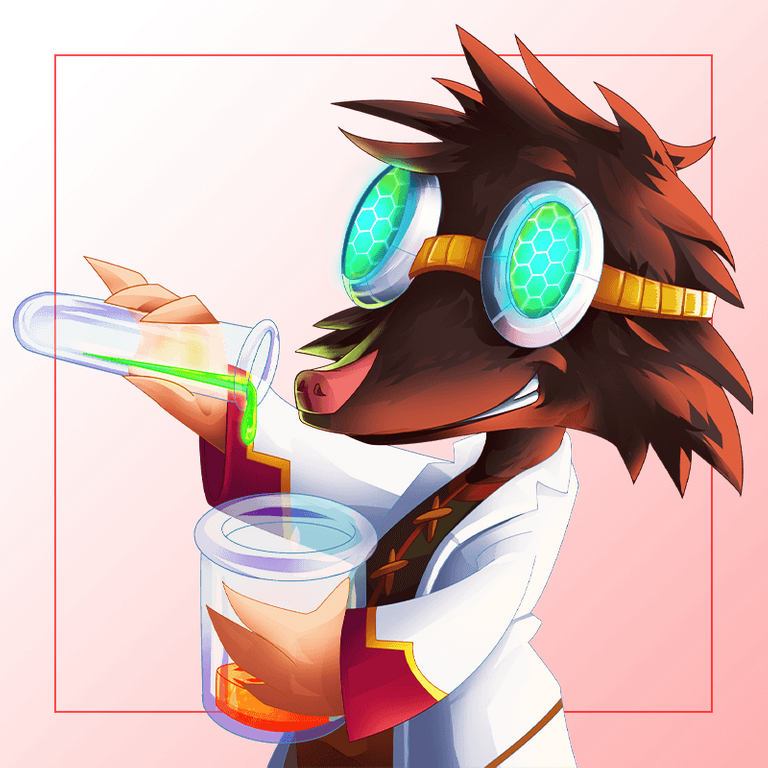 Einstein was my assistant for years, and I taught him everything I know.
Scavo Chemist is a good support card with Cleanse ability, especially in Noxious Fumes ruleset, and I tend to keep 1 gold foil card for this one, which I think is enough for silver league since it is not used much and can only really have much value on that certain ruleset, a gold foil card of this cost around $1 or even lower and it already has 3 Speed and 4 Health, which is most certainly enough to use Cleanse on your tank, so basically you will have two cards that is not affected by Poison with Forgotten One and your frontline tank, when in Noxious Fumes, I love to run one tank like Living Lava or any tank available and then put Scavo Chemist it is only a 2 MANA card so there is no trouble fitting it in then run Forgotten One on the backline, since he is not affected with poison at all.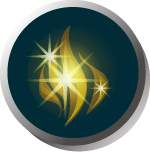 Monsters with Cleanse ability removes all negative effects on the Monster in the first position on the friendly team
---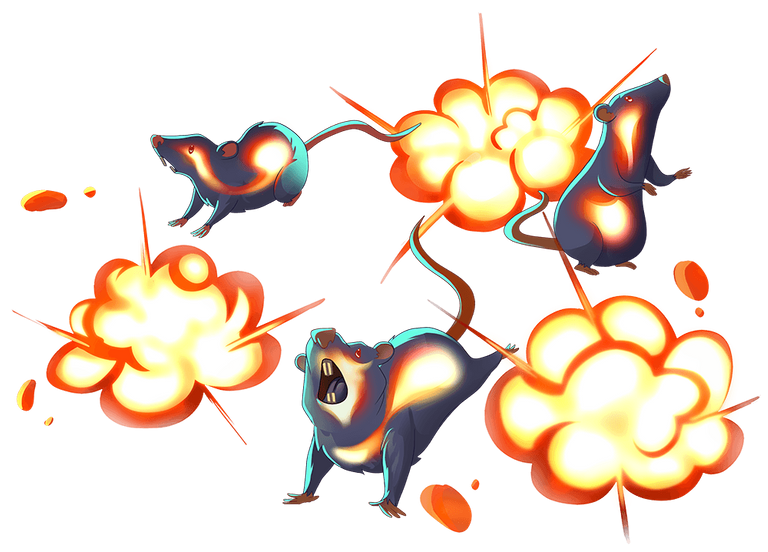 We are the great ancestors of suicide bombers
Exploding Rats is one of the cards I really love running and just put it in the frontline to do first damage when I feel like doing it lol, especially in Holy Protection ruleset where everyone has Divine Shield it is a great way to break the divine shield of both tank and secondary tank of the opponent, with 6 speed at Level 4 this card will most probably attack over anyone first. I also love running it in Melee Mayhem, Super Sneak, and Equal Opportunity rulesets, you can imagine how devastating it could be with the Blast ability. For only $3 at level 4 currently, seems a great deal!
Blast ability does additional damage to the Monsters adjacent to the target.
---
Not all pixies are beautiful. Sometimes they are electriCUTE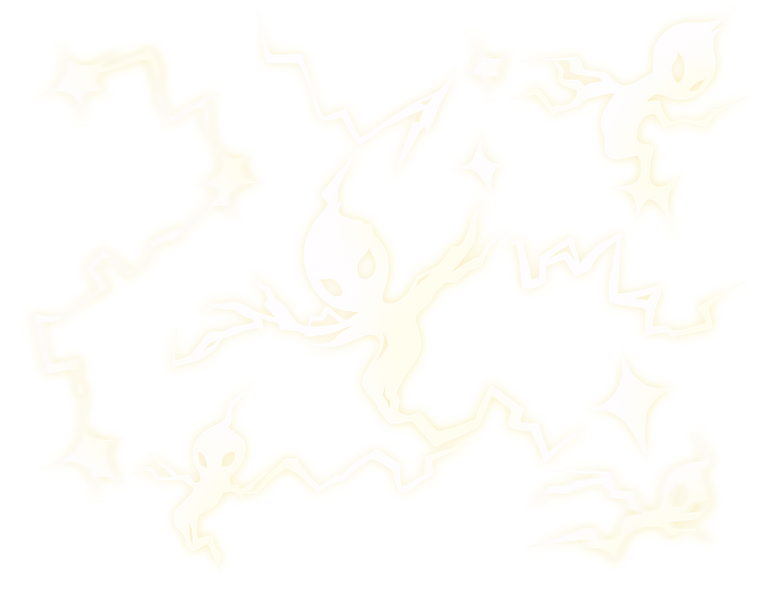 I have always wished to have a good haircut.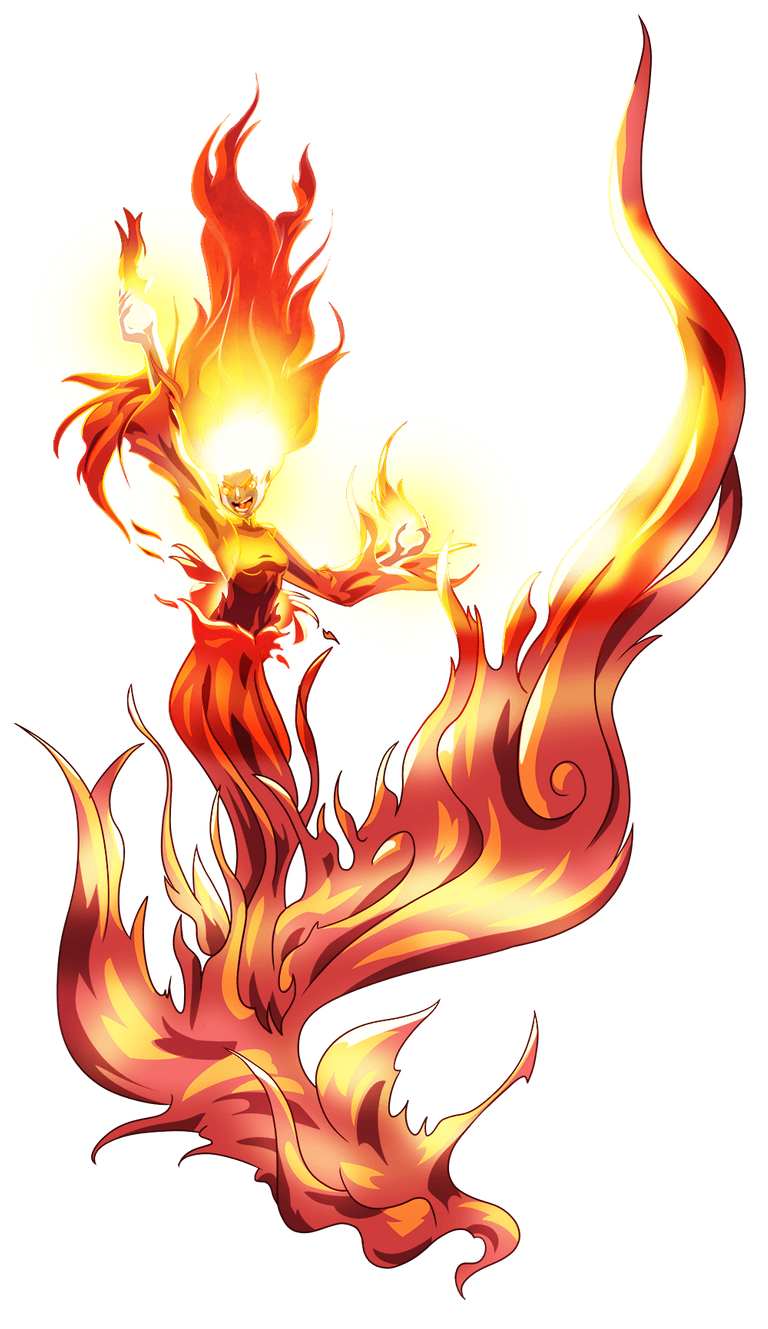 Spark Pixies and Fire Elemental are two of the range cards that I love running, putting the Spark pixies on the backline due to his Flying ability and great speed, most backline attacker will miss their attacks to this monster, at level 4 it will have 6 Speed 2 Damage and 3 Health which is I think great for his position, though I would be happy to have this card at Level 2, with 6 Speed and 1 Health, this card is worth $3.94 right now hence, I am not so adamant on getting it. Also I like Fire Elemental due to her Blast ability, it is a super destructive ability and wanted it to be on my team than vise versa, and this monster just give exactly that, I wish to get Fire Elemental at Level 2 for that additional speed, since and this card is worth $2.36 right now. So for Level 2 it will have 5 Speed, 2 Range, and 2 Health, the two of them are a perfect combo for a speedy lineup.

Flying ability gives monsters a 25% chance of evading Melee or Ranged attacks from Monsters who do not have the Flying ability.
---
I am Hulks' great grandfather.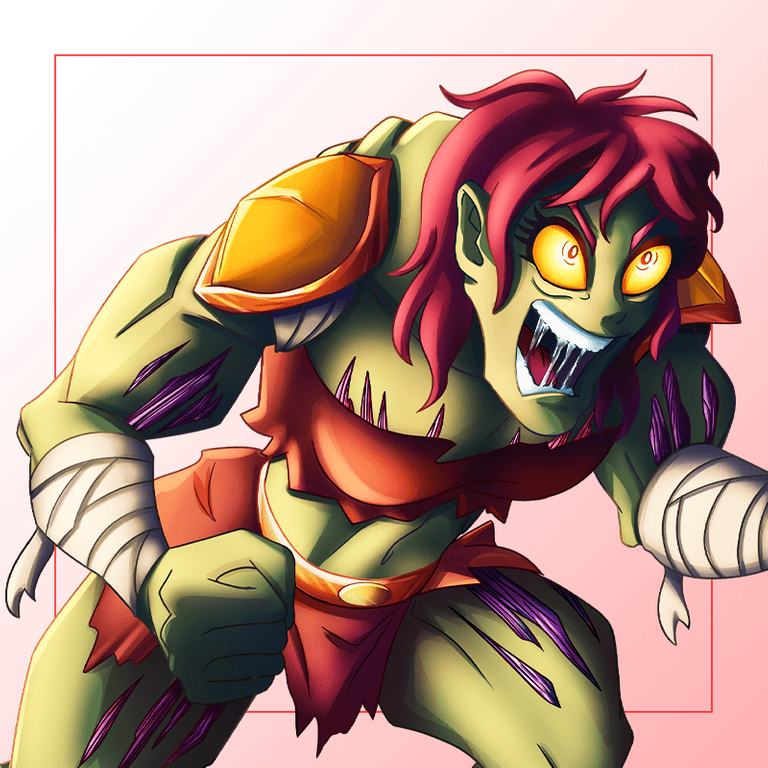 I'm going to free the genie. Opps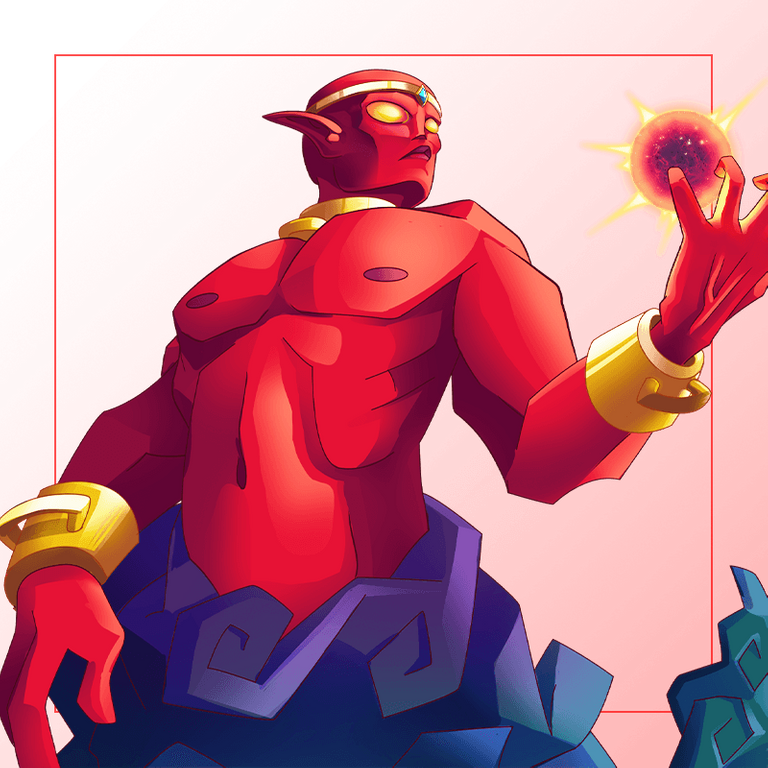 It would not hurt to add Djinn Apprentice and Radiated Bute into my deck, this cards are so cheap right now I could get them already. A Level 4 Djinn Apprentice is only $4 and a great deal for 5 Mana, 3 Speed, 3 Magic Attack, and a 4 Health card. This can also do pretty well and can fit into my deck. Radiated Brute on the other hand is only $3.5 for a Level 5, and that is 60 BCX so it just around ¢,06 per BCX, at level 5 it has 3 Speed, 3 Melee, and 6 Health, so for me this card is definitely a steal currently. It also has the Reach ability which makes him a good secondary tank with those kind of damage, I don't want to see the other teams face after the fight 🤣.

Afterthoughts
I think that sums up my fire deck, and thinking about it, they became quite expensive 🤣, for everything listed above it would be around $611.21 for this deck alone, well mostly because this deck consists a lot of untamed cards, but maybe I should just stick with the Chaos Legion at the moment 🤣, but well, I shared my goal and this is what I am trying to achieve, I could achieve this in no time, minus the untamed cards maybe. What can you say about this Deck? And what are your goals in your investment and building your Deck, let's talk and comment down below.
My Strategy in acquiring this cards is the same gonna continue making contents in hive and then use the payout to invest in splinterlands. Well let's just hope this plan succeeds 🤣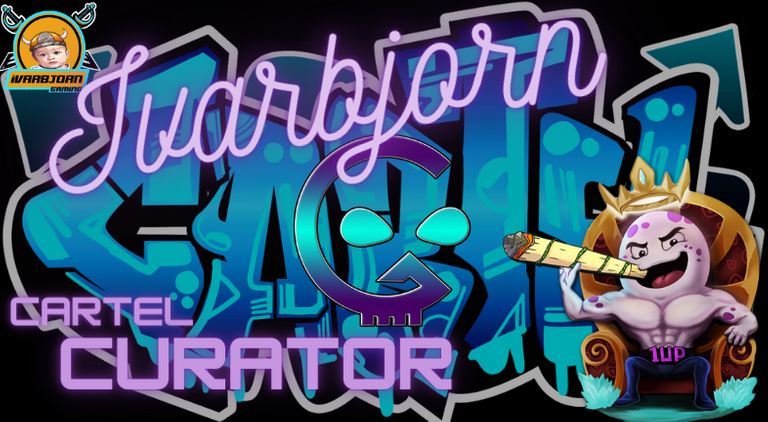 If you are not playing splinterlands yet, you can join us here: https://bit.ly/2ZcvADg (Let me know if you have used my link, so I could help you get started)
Start your Risingstar journey here: https://bit.ly/3ctsg9V
Start your Rabona Football Club here: https://bit.ly/3onU7z1
You can also DM me in discord if you have questions: ivarbjorn#9345



Follow me on Twitch, Click Here
Follow me on Twitter, Click Here
Check out all the #nosleepgang Streamers here, Click Here
(You can also see all the posts the streamers make. Huge shoutout to @nevermeltice for making the website possible)


---
---