Value Begets Runi: My path to Tokenizing Marketing and Trading for a Runi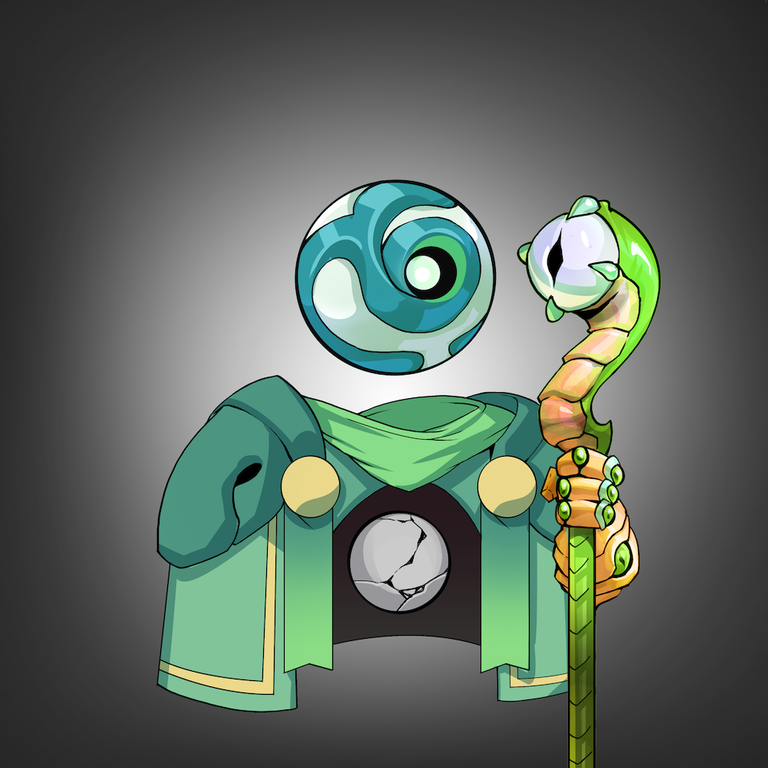 Hello, Battle Mages of Praetoria!
I wanted to share the story of how I acquired my Runi (#1205) by creating value in the Hive Ecosystem.
I first discovered Splinterlands while browsing in Brave and one Brave Ad caught my eye for Gala Games. On the Gala Games site, I saw that Splinterlands was listed as a Gala Games Partner and decided to check it out.
I immediately fell in love with the game and concept. I loved that there was a real way to have value through gaming on the blockchain. After playing for a bit, I decided to learn more about the community behind Splinterlands.
That's when I discovered https://splintertalk.io and Hive. I was fascinated by the idea of a blockchain where the Proof of Brain mechanism where value is generated through content creation, which in turn creates value for the Hive token.
I started experimenting with posting on Hive and leveraging my marketing experience and was well rewarded for my efforts. I was able to use my author rewards to pay for nearly my entire early Splinterlands collection early on.
Later, I learned about botting Splinterlands on hive through a post from @solominer and started exploring how to do that myself as well. I also told my guild-mate @almightymelon about it. Melon started exploring it even further and teamed up with @imp0stor and later @iproto to form Archmage (an automation service to help Splinterlands users leverage their collections on autopilot via an Automated Scholar).
I was one of the first test users for Archmage and helped develop the brand, and website, as well as contributed to a great deal of the marketing and community support. Archmage took off as a service and our limited mint tokens (ARCHMAGEA and ARCHMAGEB) skyrocketed in value from their original release price of $10 up to around $1000 at the peak for an Alpha.
As compensation for my help early on with Archmage, I was given a set of Alpha tokens. Since then, I've mostly hodl'ed them because I believe their value will still grow over time. However, when I saw a potential opportunity with Runi minting, I decided it was finally time to put another one of my tokens to good use.
I, unfortunately, missed the chance to get a coveted Runi allowlist spot (I was busy that day), but I still really wanted one. Luckily, I had managed to store the value of my marketing skillset through the development of the Archmage brand and service within the Hive & Splinterlands ecosystems in the form of the Alpha tokens.
With that value stored and the help of @tradyscho to make the connection, I was able to trade my ARCHMAGEA into a brand new Runi with @danielwilliams.
I share all this to show that it is possible to create value in the Hive ecosystem, which can be stored in various tokens, and then be used to acquire other assets and create even more value. While Splinterlands is positioned in the #Play2Earn space, "Playing" isn't the only way to "Earn" rewards. There are many ways to create value in the ecosystem and be rewarded for it.
I'm excited to see what the future holds for Splinterlands, Hive, and all our associated communities. I believe there is a great opportunity for anyone willing to create value in any form on the blockchain that can then be used to achieve your Crypto, financial, and personal goals.
Thanks for reading and I hope this inspires you to start creating value on the blockchain!
---
❓Want Help with Your Splinterlands Journey❓
Join Splinterlands through my Referral Link Here to get access to:
✅ Mentorship, Tips, & Best Practices From My Experience.
✅ Delegated Cards to Get You Started Right [Limited Availability]

---
---