How To Reach Your Full Potential...Even With Crypto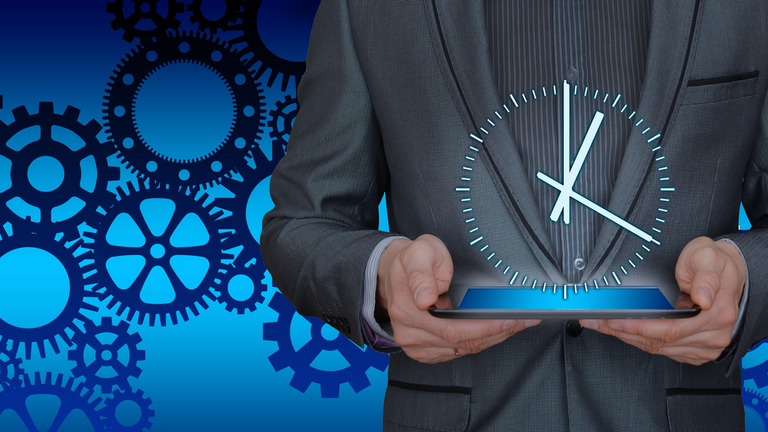 If you are still young and filled with enthusiasm and energy, it might be that you are psyched up and full of confidence that you will achieve all your goals and reach your full potential. You are convinced you can achieve anything you set your mind to.
But what if you have been around for a while and things just didn't seem to have worked out the way you wanted. And as if that isn't enough, now we all have to deal with this covid-19 situation as well...
Well, don't give up just yet...
More often than not, it is your own thinking that keeps you from reaching your full potential.
Your brain is one of the biggest (if not the biggest) physical assets you'll ever have. But are you consciously using it to create positive development and growth in your life? Or have you given up on achieving anything worthwhile because you don't have enough willpower? Have you stopped setting any goals for yourself because you never achieve them anyhow?
But wait a minute... Have you ever stopped to think for a minute about why things are as they are in your life?
What is keeping you from reaching your full potential? More often than not; it's your own thinking.
You are using your brain every single day, whether you consciously think about it or not. And it has an effect on your life. What you need to start paying attention to is the way in which you use your brain. What are you paying attention to? Whether consciously or unconsciously, you are using it and it affects your life.
Now that you realize that, why not make a conscious effort to get the positive results that you would like to see and experience. It will cost you nothing, just a little effort.
Yes...it will take some effort. I cannot remember who said it, but some well-known person once made the statement that "thinking is one of the most exhausting activities on earth, it is actually hard work".
I am not talking about casual thoughts or a little bit of daydreaming... I'm talking about serious thinking and concentrating. I'm talking about being focused and consciously paying attention to what you are thinking and doing. Then, physically taking action to put your thoughts into practice and start achieving the results you want.
You Get What You Focus On.
Let's start with a silly example.
If you are afraid of spiders, you'll probably find dozens of them when you go for a walk in the garden or in a park. But, if you have no fear and you don't care about spiders, you'll walk around for hours and not see one single spider.
Why? Because you are not focused on them!
The exact same principle is equally true when you start getting involved with crypto.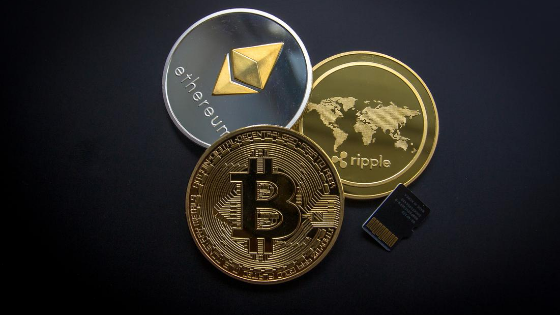 You hear about the Hive blockchain. You hear about earning crypto (even without spending any money out of pocket), and then you hear about investing and even creating passive income with crypto.
It all sounds exciting...but then you arrive on the block-chain...
Oh, my word! Where do you start? Are you ever going to be able to learn about all this stuff?
You see...here we go. What do you focus on? Do you start thinking:
"I'm too old for this...this is for the younger/new generation...", or
"This is just too much for me"
"There are too many tokens, how should I know where to start?" or
"This is simply confusing and overwhelming"...
And so the list goes on...and on...and on...
You'll find dozens of reasons why this is too difficult for you. It will actually start scaring you...lol!
Because that is what you are focusing on!
Rather start focusing on thoughts like:
"This is the way to the future"
"There is no pressure, I can learn at my own pace"
"I can start by learning about one project (or token) at a time"
"I can find a community/communities where I can find support and develop my skills and grow my knowledge"
"There is so much information in the form of posts, articles, and videos on topics which are of interest to me"
And again, the list goes on...and on...and on...
The question is; what are you focusing on?
Whether it's the problem or the solution, you'll find it!
There is a saying that says: "Whether you say you can or whether you say you can't, you're right".
Some Resources To Help You Get Started
Yeah, here we go with "the resources"... "What's it going to cost me now?".
Nothing! It's free. It won't cost you a penny. And you can get started immediately. All it will "cost" you, is some time and effort.
So, you can start with these awesome programs to start learning more about cryptocurrencies and the Hive block-chain:
Consider joining this program (and their community here on the blockchain).
If you want to read and learn about financial matters, consider visiting:
Here is an awesome video I've watched recently about building passive income:
If you want to learn more about:
Cryptocurrencies
Investing
Finances
The Hive Block-chain
Marketing
Gaming
...and lots more...
You can follow some of these awesome community members:
@jongolson
@taskmaster4450
@spinvest
@achim03
@flaxz
@elianaicgomes
@ph1102
@maddogmike
@pixiepost
@invest4free
@khaleelkazi
@khazrakh
...and many more. These are just some of the people that I follow personally and I learn from them on a daily basis.
There are many more... too many to mention everybody.
I am sure I have given you enough resources (and people to follow) to get started and learn everything you need to take it to the next level.
All that's left to do, is to decide what you are going to focus on, and then take action!


---
---