#MyHiveGoals - Time To Find Balance In the Early Stages.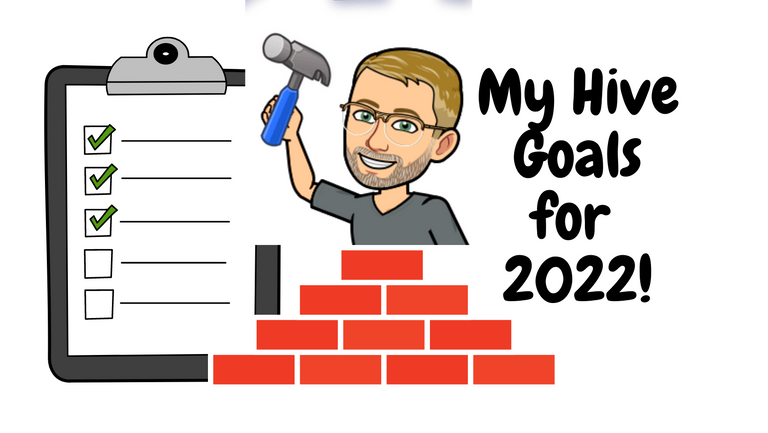 I can't believe we are already going into week 3 of the year, 2022.
So far, I'm off to a good start.
It looks as if I was realistic with adjusting the majority of my goals. Some might be a bit of a stretch, but that is what goal setting is all about, isn't it?
One of my goals is still to be adjusted upward, as you'll soon see.
But without wasting any time, let's have a look at #myhivegoals for 2022.
1200 Hive Power
This is one that currently looks like it might be a bit of a stretch, but I am positive that I can do this.
I was off to a slow start during the first two weeks. But I saw a growth of about 10 HP in the last week, which was just over 80% of my target for the week.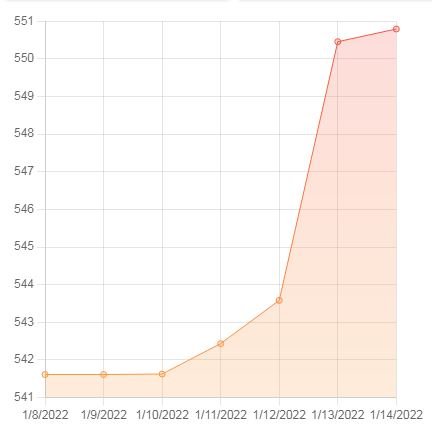 My current balance is 550.845 HP, which is still about 40 HP short of my monthly target for January 2022.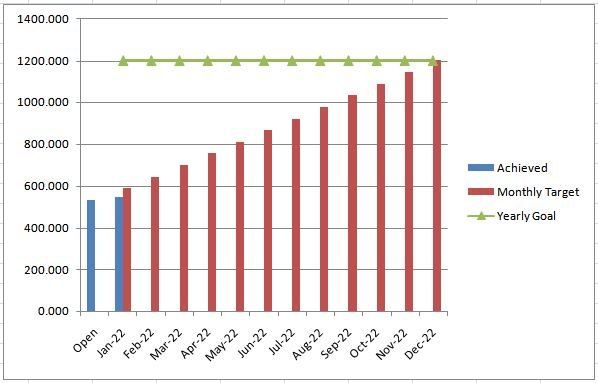 I do have some liquid Hive and also some SWAP.HIVE that I can use. I also have some HBD, but I would prefer to leave that in my savings account.
1200 - 550.845 = 649.155 to go!
10'000 CTP Staked.
This one currently is a bit of a stretch. I sold some other tokens that weren't really all that important to me over the last week to assist in getting some momentum here.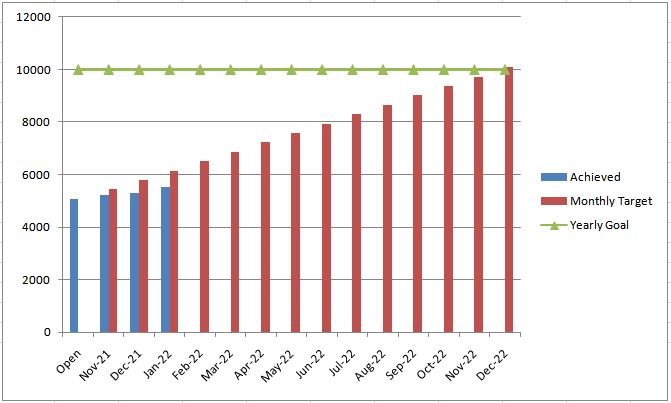 My current balance of staked CTP tokens is 5504.875 CTP tokens, which is just over 642 tokens short of my target for the end of January.
10'000 - 5504.875 = 4495.125 to go!
2000 POB Staked.
In the last week, I was able to add the balance to achieve my target for January, which is 728 POB tokens staked.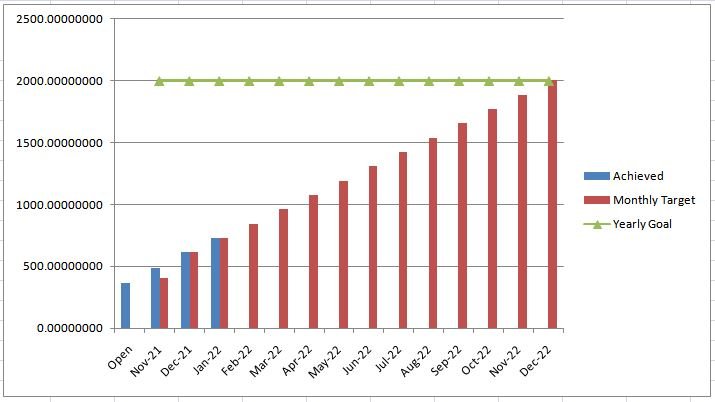 This goal is currently 100% on target. But being only halfway through January, this means I will now start getting ahead of schedule again as from this week.
I will monitor the progress. But this goal might get adjusted upward again by the end of January.
2000 - 728 = 1272 to go!
1300 Alive Tokens Staked.
Okay, this one is exceeding my expectations.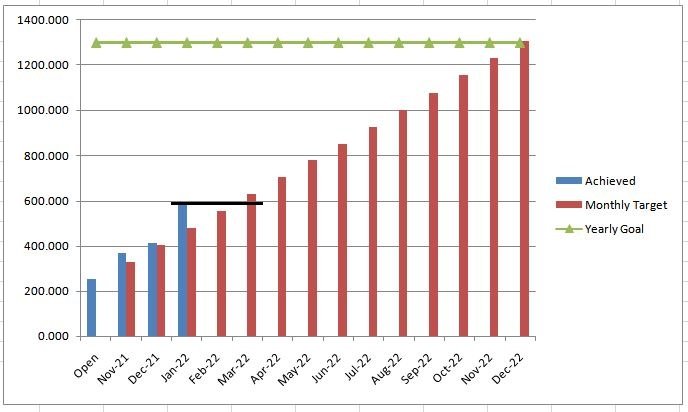 During the past week, I have reached my target for February and I am currently working towards my target for March, which is to have 630 Alive tokens staked.
My current balance is at 592.378 Alive tokens staked.
1300 - 592.378 = 707.622 to go!
Other Projects and Targets.
My stats for posts and comments are still way too low.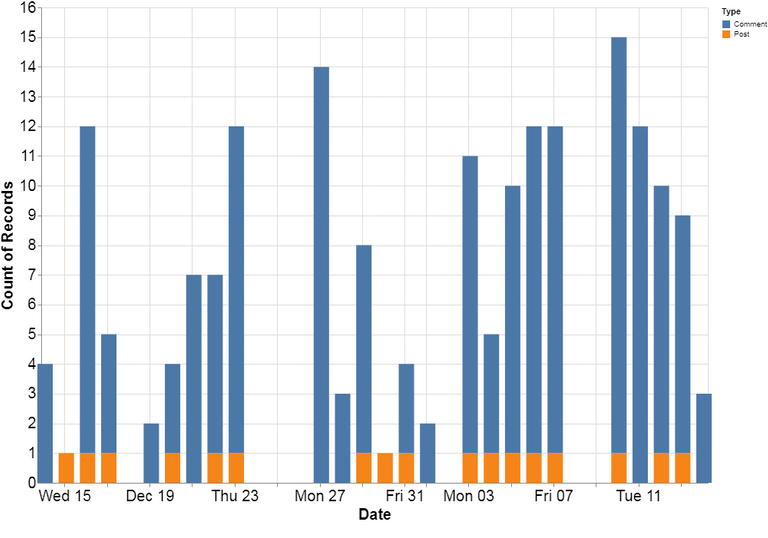 Okay, some of my goals can turn out to be a bit of a stretch but are still on target. Others are on target or even ahead of schedule...
What now?
The Way Forward.
I need to get more focused on commenting and curating. That will obviously bring my commenting stats up. But through this, I also need to re-focus on the communities that will help me to boost the growth in the tokens where I need it.
I am also considering working on "a project" which I hope will also have a positive impact on my existing goals.
I don't want to go into detail at this stage, as it is still just a thought. These goals which are currently "ahead of schedule" might be of some help to get this off the ground as well.
I also want to seriously start looking into investing as and when I can into CTPSB tokens. I got a "wake-up call" when I read this article by @ctpsb.
And that's it for today.
How are you making progress with your goals? Are you off to a good start?
I am looking forward to hearing from you.
Thank you for reading my post. I do appreciate it!
---
---