South Korea's cryptocurrency market in torment 🇰🇷 📉Tormenta en mercado de criptomonedas de Corea del Sur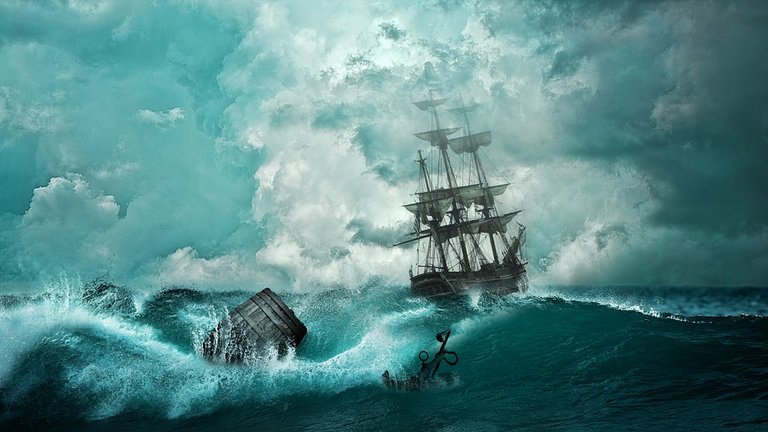 Source | Fuente: Pixabay
---
Greetings Hivers I hope you are well, the deep waters of the cryptomarkets are currently in turbulence, due to several variables that are affecting the tranquility that a few weeks ago reigned in global markets, the alarms went off in East Asia, to be more precise in South Korea, where the regulations that came into force on March 25, 2021, and which have a grace period until September 24, could provoke a stampede of around 200 exchanges operating in the area of influence of this Asian tiger.
Saludos Hivers espero se encuentren bien, las profundas aguas de los criptomercados se encuentran actualmente en turbulencia, debido a diversas variables que están afectando la tranquilidad que hace unas semanas atrás reinaba en los mercados globales, las alarmas se encendieron en Asia Oriental, para ser más precisos en Corea del Sur, donde las regulaciones que entraron en vigencia el 25 de marzo de 2021 y que tienen un periodo de gracia hasta el 24 de septiembre, pudieran provocar la estampida de cerca de 200 exchanges que operan en el área de influencia de este tigre asiático.
---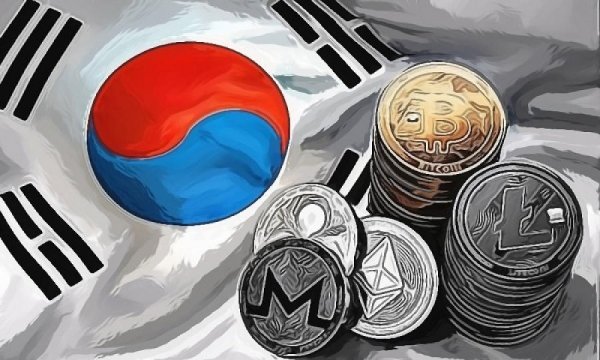 Source
---

What is at stake in South Korea's cryptomarkets ? With no less than USD 20 billion traded in cryptocurrencies every 24 hours, the financial supervisory authorities have said that if the exchanges do not adapt to the new regulations they will have to close operations next September.
¿Qué esta en juego en los criptomercados de Corea del Sur? Nada mas y nada menos que USD 20.000 Millones transados en criptomonedas cada 24 horas, las autoridades supervisoras de la actividad financiera han dicho que si los exchanges no se adaptan a las nuevas regulaciones tendrían que cerrar operaciones en septiembre próximo.

These would be the cryptocurrency market regulations
Estas serian las regulaciones al mercado de criptomonedas
The new laws regulating the activity in the digital asset markets are: taxation of companies and individuals who trade cryptocurrencies, making KYC (Know Your Customer) regulations explicit, any company that trades digital assets must have certification issued by the regulator in order to operate, any account must be associated with a real name, an official of the finance department informed that the activity in the cryptocurrency markets must be supervised and regulated as banking activity has traditionally been.
Las nuevas leyes regulatorias de la actividad en los mercados de activos digitales son: imposición fiscal a empresas y personas que comercialicen criptomonedas, hacer explicitas las normativas KYC (Conozca a su cliente por sus siglas en ingles), toda empresa que trance operaciones con activos digitales debe para poder operar tener certificación emitida por el ente regulador, toda cuenta debe estar asociada un nombre real, un funcionario del departamento de finanzas informó que la actividad en los mercados de criptomonedas deben estar supervisadas y reguladas como lo ha estado tradicionalmente la actividad bancaria.
---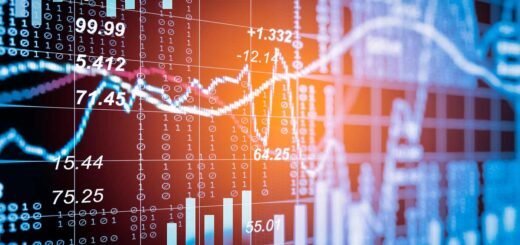 Source
---

Possible consequences of regulations
Posibles consecuencias de las regulaciones
According to the regulator, the implementation of these measures will protect investors from
Wash Trade
, who could be affected by actors with bad intentions and dubious reputation, the government's financial services commission could ask market players for a tracker| informer of large transactions, another possible consequence of these regulations could affect the operation of the largest exchanges in South Korea, as an example we could mention those that concentrate the largest volumes:
UPbit
,
Bithumb
,
Coinone
and
Korbit
who handle operations in the order of
USD 15. 000
million, exceeding in many opportunities the daily average of transactions of the stock market, bringing this a strong distortion in the price of the leading cryptocurrency and price marker of the markets,
Bitcoin
, being quoted in South Korea at a higher price than the traditional markets, even having a
ATH
(All-Time High, historical maximum of a cryptocurrency) of
USD 61. 000
a few weeks ago. Another consequence to consider could be the closing of operations of the giant,
Binance
, considered the largest cryptoasset exchange in the world, which would bring more uncertainty, accentuated distortion of the price of
Bitcoin Vs Won
(South Korean fiat currency) and greater distrust, if these regulations materialize the panorama will have many gray shades, since many investors would operate underground, which would impact globally prices and important technological developments in this giant Asian market.
Según el ente regulador la implementación de las medidas señaladas suponen protección para los inversionistas a fin de evitar el

Wash Trade

, quienes podrían resultar afectados por actores con mala intención y reputación dudosa, la comisión de servicios financieros del gobierno podría solicitar a los actores del mercado un rastreador| informador de grandes transacciones, otra de las posibles consecuencias de estas regulaciones podría afectar la operatividad de los mas grandes exchanges de Corea del Sur, como ejemplo podríamos mencionar a los que concentran mayores volúmenes:

UPbit

,

Bithumb

,

Coinone

y

Korbit

quienes manejan operaciones por el orden de

USD 15.000

millones, superando en muchas oportunidades el promedio diario de transacciones del mercado de valores , trayendo esto una fuerte distorsión en el precio de la criptomoneda líder y marcadora de precios de los mercados,

Bitcoin

, llegándose a cotizar en Corea del Sur a un precio superior al de los mercados tradicionales, incluso tener un

ATH

(All-Time High, máximo histórico de una criptomoneda por sus siglas en ingles) de

USD 61.000

hace unas semanas atrás. Otra consecuencia a considerar podría ser el cierre de operaciones del gigante,

Binance

, considerado la bolsa de criptoactivos más grande del mundo, lo que traería más incertidumbre, distorsión acentuada del precio del

Bitcoin Vs Won

(moneda fiat de Corea del Sur) y mayor desconfianza, de concretarse estas regulaciones el panorama tendrá mucho matices grises, ya que muchos inversionistas operarían en la clandestinidad, lo que impactaría a nivel global precios e importantes desarrollos tecnológicos en este gigante mercado asiático.
---

Icons designed by Becris from www.flaticon.es
---
 
Translated with www.DeepL.com/Translator (free version)




---










Original Content by @jakim7

Copyright @jakim7 | All Rights Reserved

Animated Banner Created By @zord189



---
---