Decided to participate in the staking of Tron with BTC, and I think it was a mistake
Last night I decided to put my BTC on a page created by Justin Sun, I know this person is very frowned upon from previous steemit users, but unfortunately I had no other option. This happens because I needed my BTC to buy through the internet and Tronlink did not accept the sending addresses that I put in, apparently it only accepts sent to Tron wallets or Tron's own Dapps.
This page (Sun.io), offers liquidity of its crypto in a% APY for lending its cryptos, just like a liquidity pool.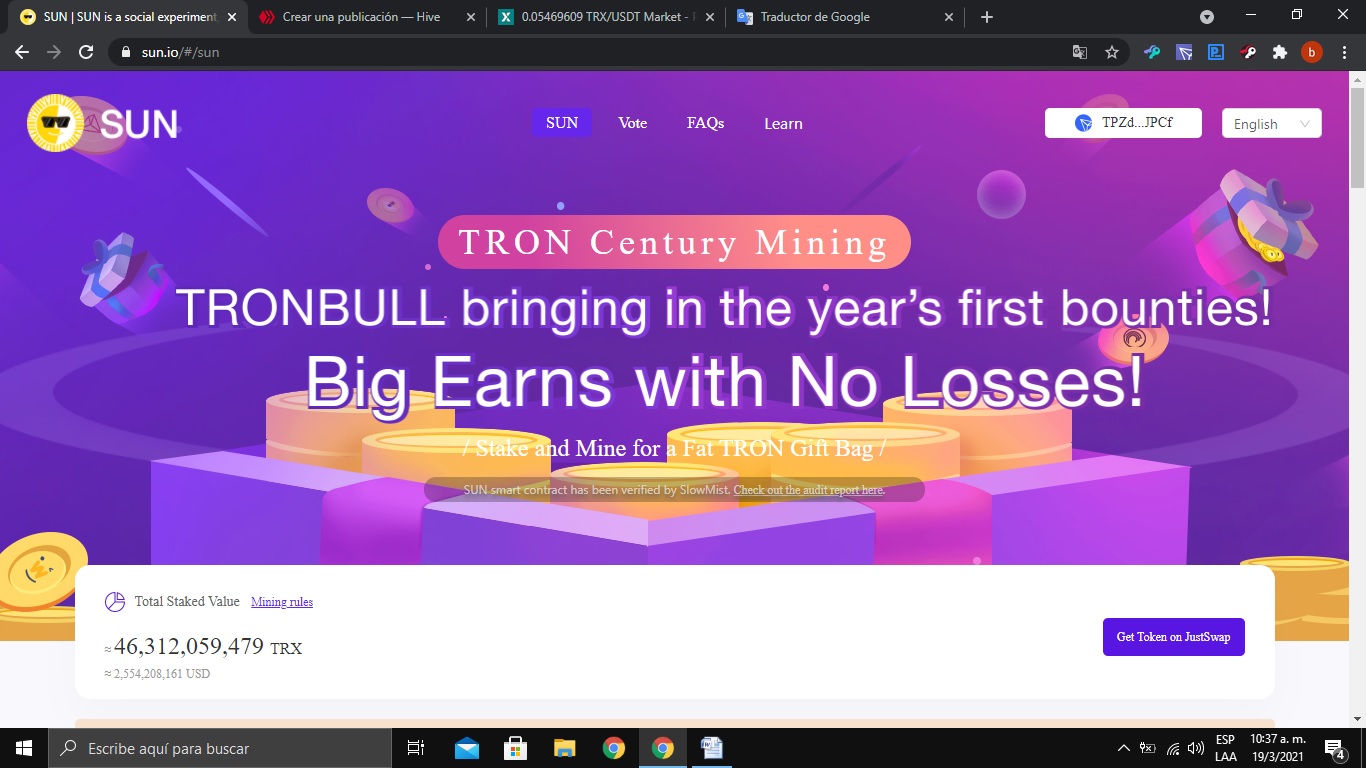 For my part, I decided to enter with all the btc that I currently had, which was about 0.002 btc, about 120 dollars. For my current economic situation it is a lot of money although I need to generate more and not have it saved without generating profits in a Tronlink wallet.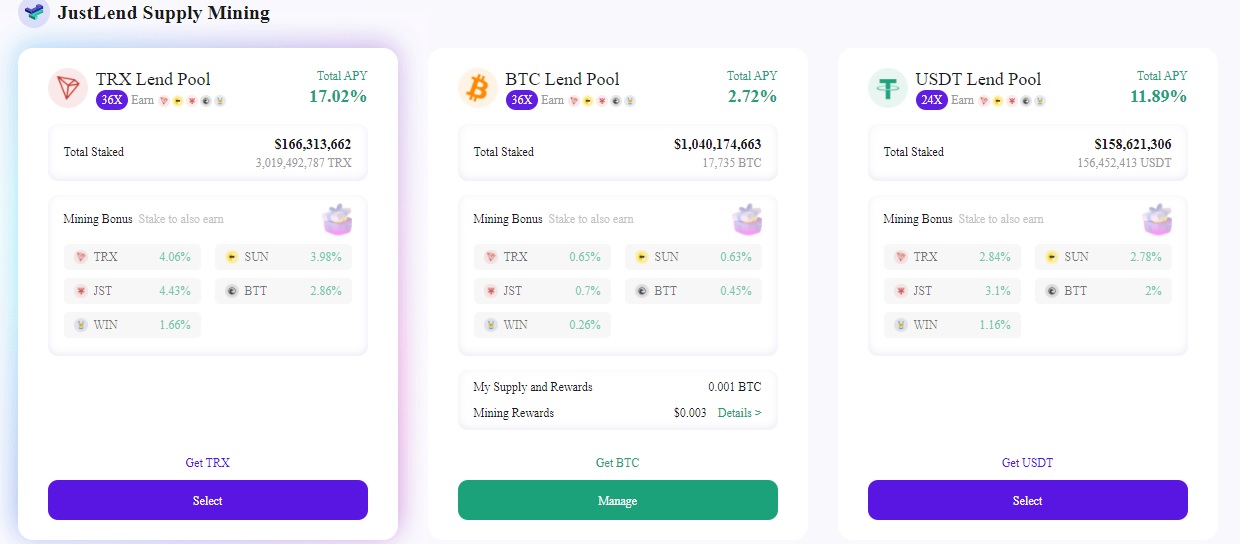 So far only a day has passed and the truth is I don't know how profitable what I did, I don't have a tendency to lose much because it lets me withdraw half of my investment in btc at the end of the period, apparently the payments They will be weekly for a total of 24 weeks, 6 months.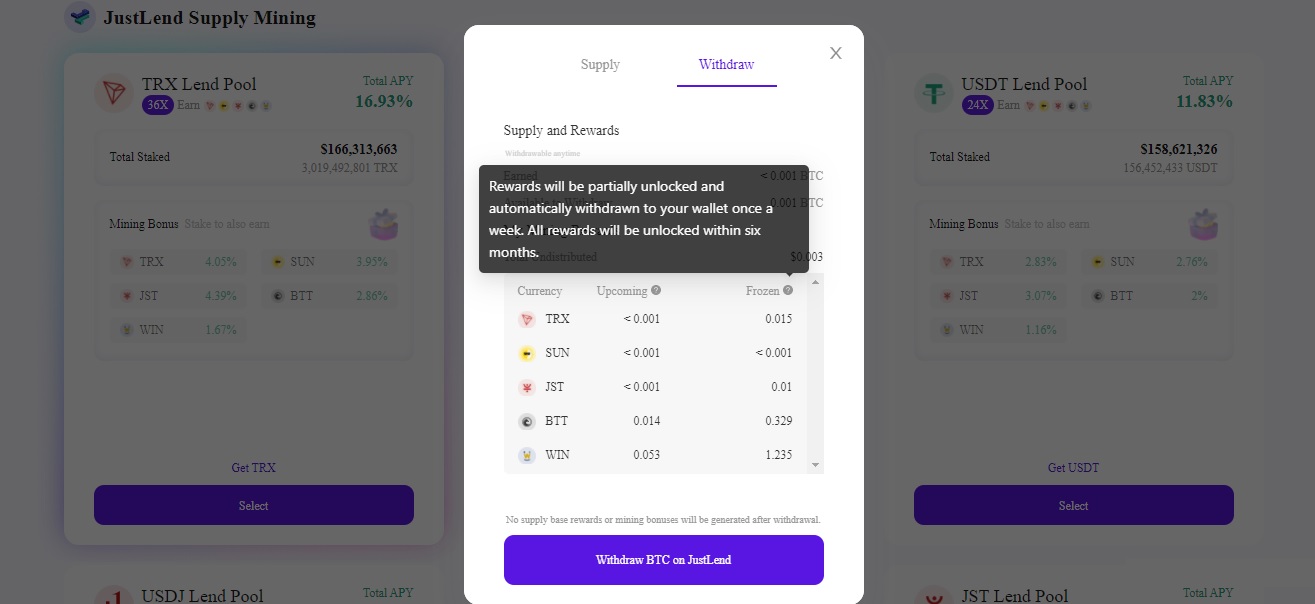 As I know that in this community there are more expert people with a lot of knowledge on these issues, I kindly ask you for some advice for a future investment or on the same one that I just made, Greetings
---
---