𝑀𝒾𝓂𝒾 𝓉𝒽𝑒 𝒞𝒶𝓉 𝓂𝒾𝓂𝒾 𝓉𝒽𝑒 𝐵𝑜𝓈𝓈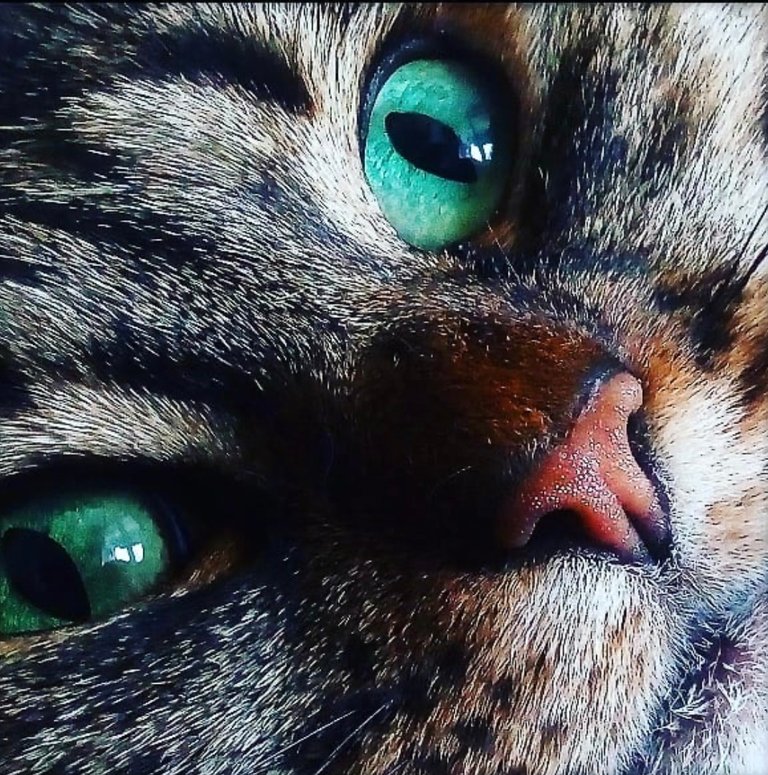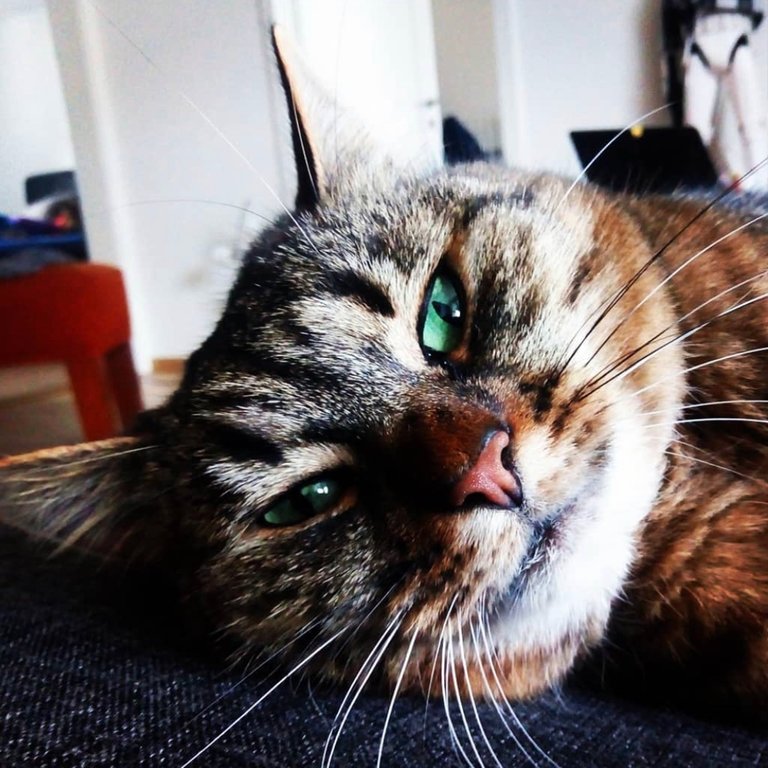 I would like to introduce you to one of my cats. This is Mimi. She is around 7 years old, a female and a house cat. She had already experienced a lot in her life, after the death of her owner (Mother from my Boyfriend), we found you in the basement of our old house, you meowed in pain and we immediately drove to the animal hospital. Then we found out that somebody drove a very dangerous car over your cat's tail, the doctors unfortunately had to amputate your tail and you told us that Mimi had received a Valentine's heart. Because of that she has never lost the will to live, she is very strong.
Mimi is a very cuddly cat. She knows exactly what she wants and what she doesn't want. When she has something on her mind, it's hard to stop you. I love Mimi and your qualities very much. I have taken you very close to my heart for years and I would never have to miss you.
Thank you for letting me share this with you.
Deutsch:
Ich möchte euch gerne eine meiner Katzen vorstellen. Das ist Mimi Sie ist zirka 7 Jahre alt, Weiblich und eine Hauskatze. Sie hatt schon viel in Ihrem Leben erlebt, nach dem Tod Ihres Owner (Mother from my Boyfriend), fanden wir Sie im Keller unseren alten Hauses, Sie miaute vor Schmerzen und wir fuhren sofort in das Tierspital. Dann haben wir erfahren das jemand sehr warscheindlich mit dem Auto über Ihr Katzen-Schwanz gefahren ist, die ärzte mussten darauf leider Ihren Schwanz amputieren und Sie teilten uns mit das Mimi ein Valentinsherz bekommen hatte. Sie hatt deswegen nie den Lebenswillen verloren, Sie ist sehr stark.
Mimi ist eine sehr verschmuste Katze Sie weiss genau was Sie möchte und was Sie nicht möchte weiss Sie auch genau. Wenn sie etwas im Kopf hatt dann ist es schwirig Sie davon abzuhalten. Ich liebe Mimi und Ihre eigenschaften sehr, Seit Jahren habe ich Sie sehr in mein Herz geschlossen und ich möchte Sie nieweider missen müsse.
Danke das ich das mit euch teilen darf.
---
---