I Attended an NFT Workshop For African Artists in Uganda Organized by Africa Blockchain University.
I am glad to have attended an NFT Workshop for African artists in my country Uganda which was organized y Africa Blockchain University.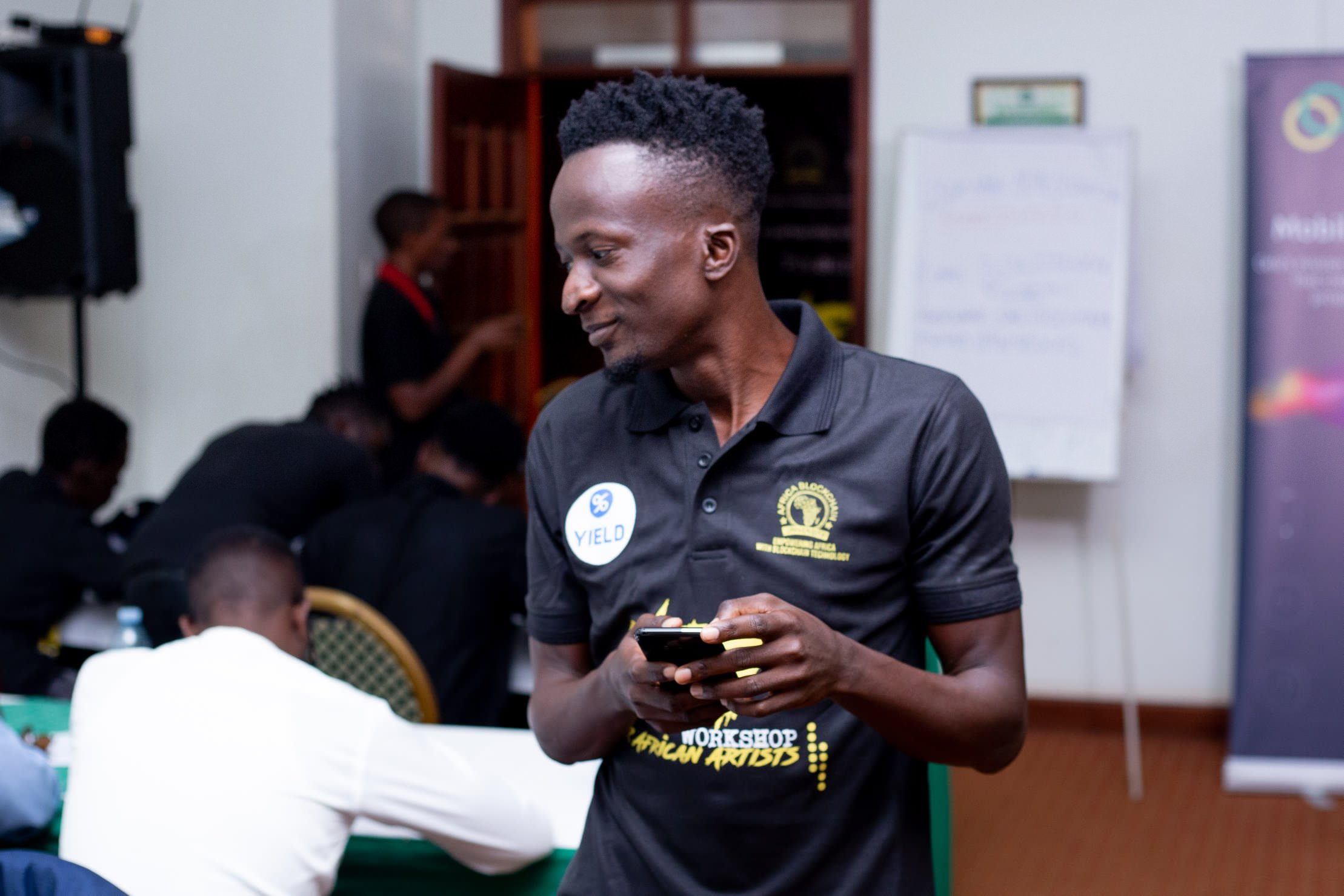 Me giving a presentation
I have to be honest that I had not been so much interested in NFTs until I attended this workshop!
I always saw it weird for people making insane money selling jpegs, as in fucking jpegs! It just did not resonate well with me hehe.
It was a great workshop as I learned so many things in regards to this NFT thing that seemed alien to me until that day.
The workshop was organised by Africa Blockchain University- ABUwhich is a Non-Profit Institution dedicated to promoting Blockchain technologies in Africa via Policy Advocacy, Training, Research and Business Incubation.
The event was sponsored by Yield App, Paxful and Celo who all gave presentations, both Yield App and Paxful were done online(Google Meet) and Celo was done live in person.
The workshop began with an introduction to blockchain and Crypto by one of the crypto OGs in Uganda Brian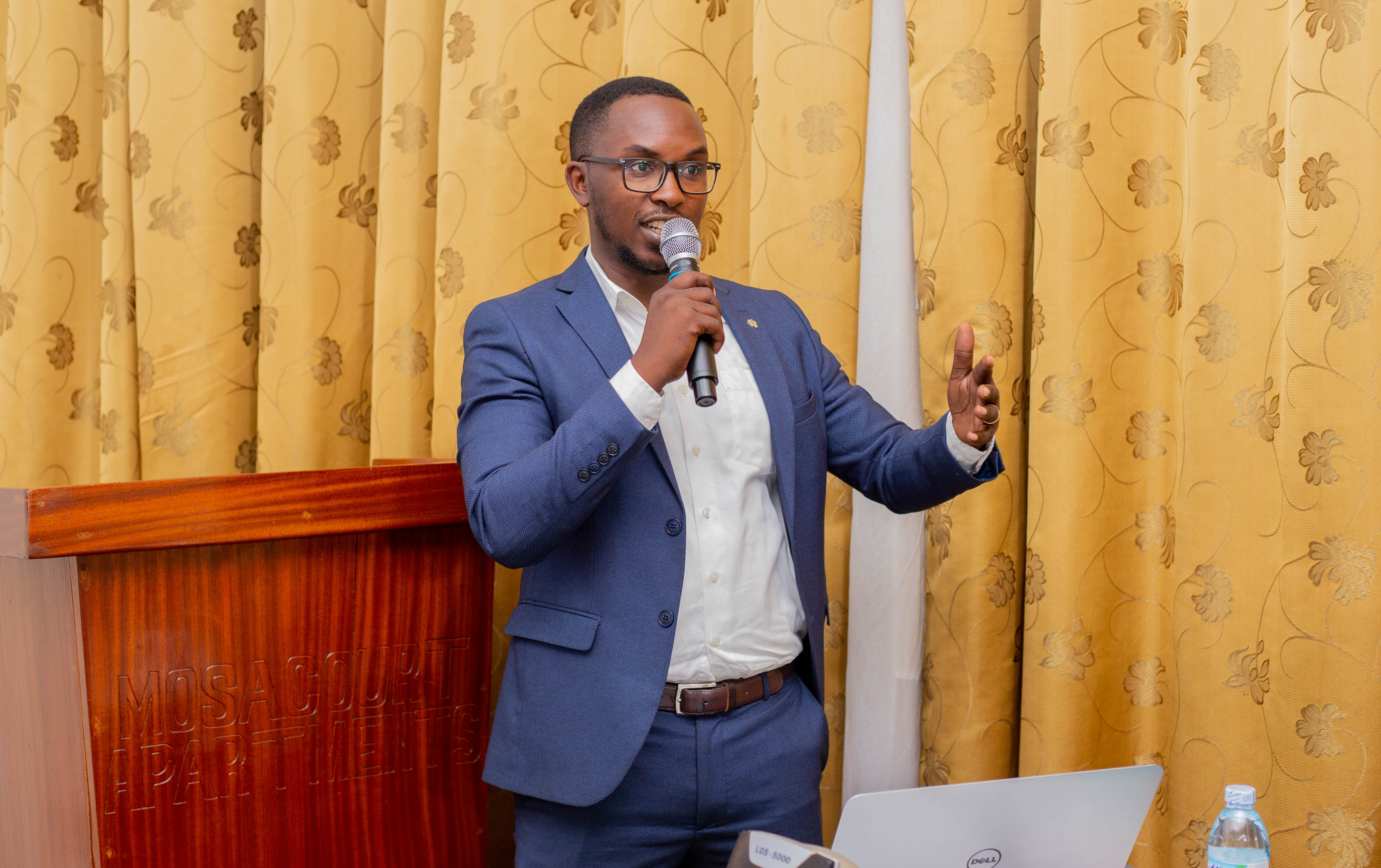 Image Source
We had many presentations on NFTs, but I will highlight one where Celo Uganda Ecosystem Lead Umar Sebyala explained the step by step process of how to mint NFTs on Rarity garden.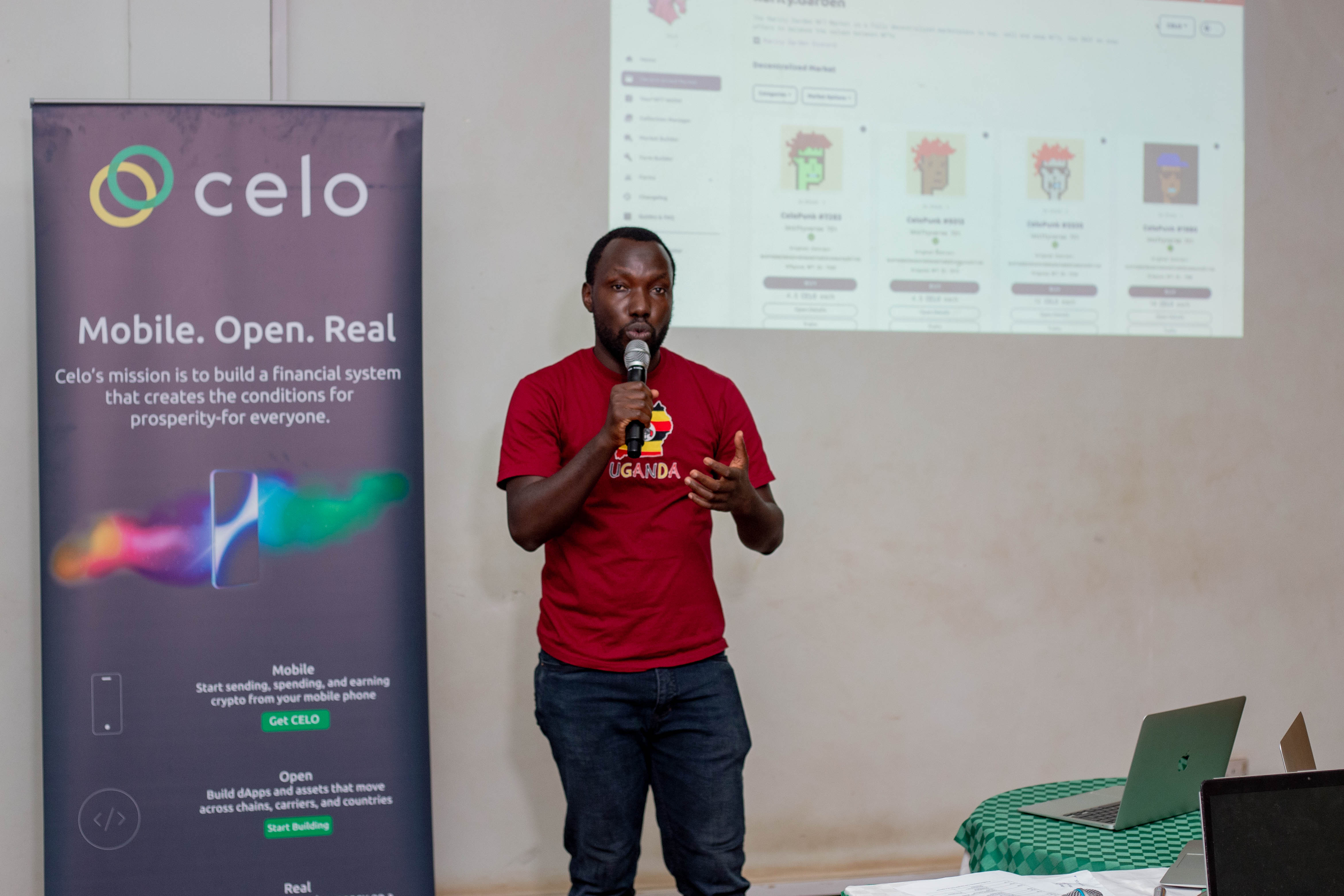 Image Source
I also made a simple presentation to the audience and practically helped the attendants download and install Metamask wallets.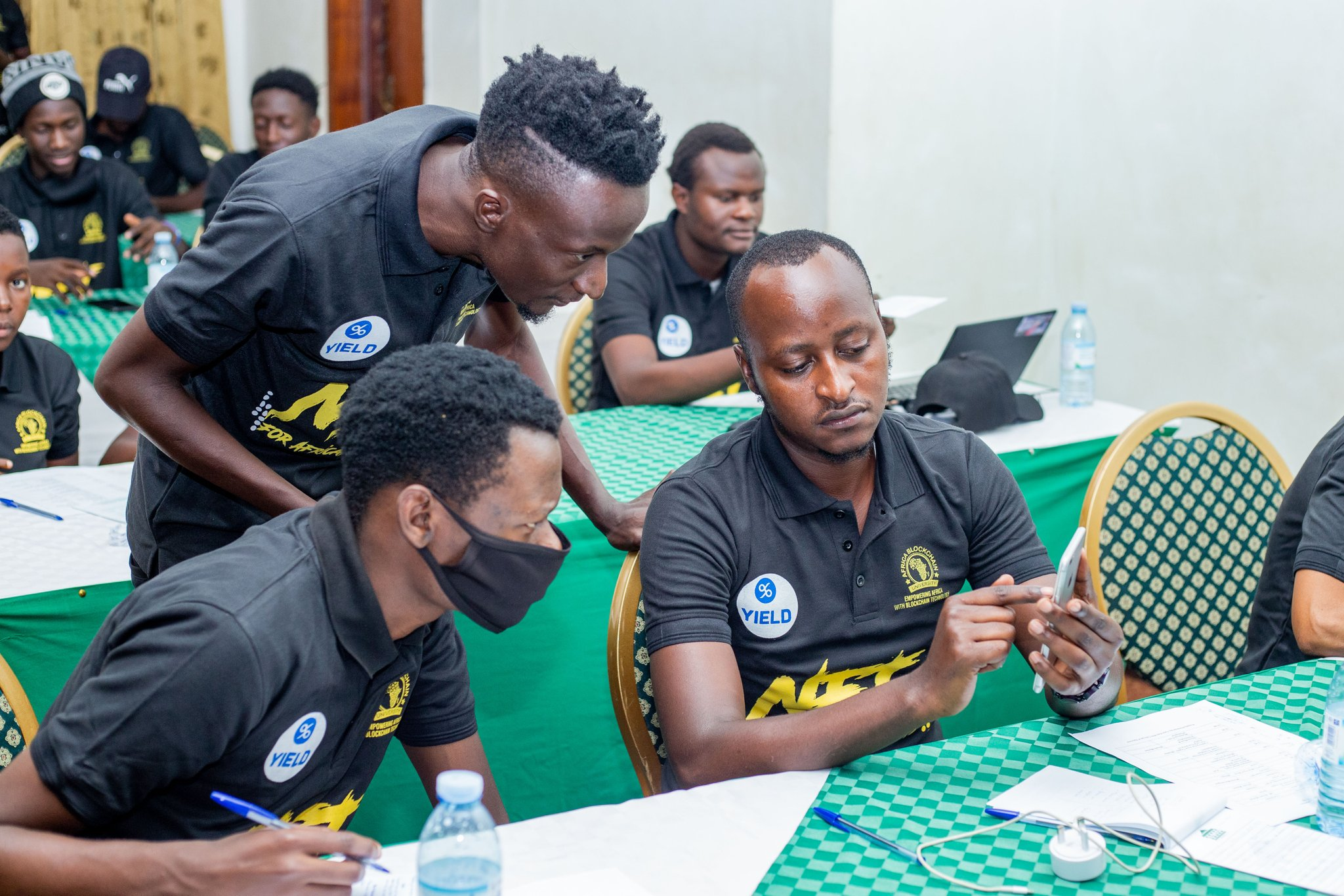 Anyway you can check out my tweet talking about this
https://twitter.com/JarauMoses/status/1464490767204986881
I am glad to have attended this workshop as it broadened my knowledge of NFTs and will keep attending more in my country here Uganda.
Love
Jarau Moses
Posted Using LeoFinance Beta
---
---