Glitch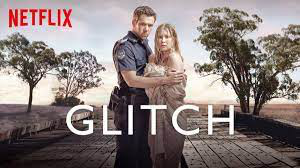 Glitch is a gritty Australian Sci-fi drama surrounding a pharmaceutical companies genetic experiments on the deceased of a local graveyard in Yooranda, Australia, It begins with the opening scenes as a local police officer is called to a recent disturbance at the cemetery after several local residence return from the dead in better shape than before they died.
He enlists the help of a local doctor to assist in check ups and to hide them from others in the community that may know of their deaths.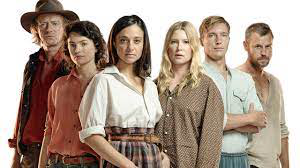 What transpires is a bunch of confused individuals unaware at first they have even been dead let alone returned.
A hidden agenda and a shady pharmaceutical company wanting to unlock the secrets these returned beings may hold.
Some have come back with a purpose and others only realise their purpose over time in an unusual twist.
There are some secrets to be revealed and some unusually strange story lines and twists which drive the story exceedingly well, which you will find out in the series, but I hate to reveal too much and ruin the show.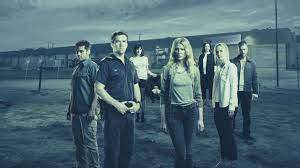 There is some action, murder and the kind of conspiracy plots that will keep you on the end of your seat, but all in all it is what I have come to expect from Australian TV series, they tend to play it a little safe for my liking, I would have loved to see this one open up into a more dramatic series, it could have easily pushed the boundaries that little bit more and extended the storyline way beyond the the 3 series of 6 episodes each
THE SOUNDTRACK
The soundtrack is unfamiliar and I couldn't find very much online, It could be that they used local artists and producers, but what I could find you can read more about at the following link. https://www.tunefind.com/show/glitch/season-1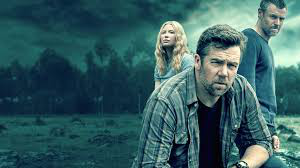 SYNOPSIS
A police officer in a small country town finds his life turned upside down when six recently deceased residents return from the dead in perfect health.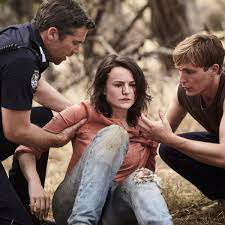 MY CONCLUSION
An interesting storyline, with a unique feel, however I was disappointed that it was played a little too safe, I guess I was expecting a little more as it had so much potential to be so much more.
With that being said it was definitely a good watch that I enjoyed with a well established group of Australian Actors/Actresses such as Emma Booth, Sean Keenan, Luke Arnold and John Leary
WATCH THE TRAILER
If you enjoyed the read and like entertaining movies and TV series then make sure to follow, upvote and reblog to catch new reviews as I write them regularly.
Thanks for stopping by and do let me know what you think, if you have already seen it or hey drop back after watching and let us know how much you enjoyed watching and have a safe and happy rest of the day.
---
---