Nova Vita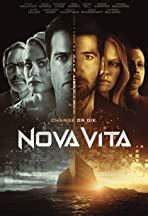 Nova Vita is a new 2021 TV series crime drama about a Billionaire cryptocurrency entrepreneur that is persuaded by his corrupt business partner to take drastic measures to avoid prosecution for the illegal price fixing activities of his corrupt business partner, that could result in them both and the entrepreneur wife going to prison for twenty years plus.
In the opening scenes we are brought through the story and amazing rise of Cronos a bitcoin mining enterprise that has made Mark Davies the envy of the crypto world and his corrupt business partner Carter haze's greedy persuasion to purchase the development of a new crypto coin Oreo.
Mark is cautious that Carter may be getting greedy and sloppy and questions him, but when the FCC gets involved Carter will do anything to protect himself and aligns himself with a sinister organization that promises a new life, but at what expense.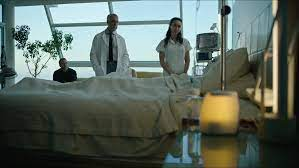 Carter secretly plots to allow Mark to take the downfall for his criminal behavior, but first he needs the help of Nova Vita, the sinister organization that will transform Mark into a new person using cutting edge techniques, plastic and lazer surgery and faking his death, but to do so and convince Mark, Carter pretends that they will both have to get the preceedure and disappear.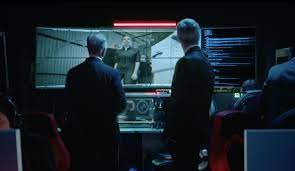 The story then takes a dramatic twist as Mark is unsure and leaves snippets of clues that will lead him back to his old life and eventually expose his corrupt partner and the sinister organization that plotted to take away his life.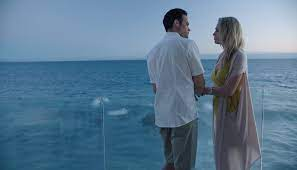 THE SOUNDTRACK
The original soundtrack is made up of a collection of music that I am unfamiliar with you can find out more and listen to the complete soundtrack at the following link HERE
SYNOPSIS
A wealthy entrepreneur must face his corrupt business partner and a sinister organization in order to get his life back.
From Presearch: Nova Vita Synopsis
PRESEARCH Is also where I earn pre tokens for my research.
My images were also sourced from Presearch Why not use it for research and earn PRE Tokens yourself.
MY CONCLUSION
Nova Vita is an interesting story to say the least, as first the storyline is a little confusing, but in fairness I believe it was written in that way to keep you guessing, in a similar way to Mark himself you feel a little lost, but with each new episode little snippets are released and the story begins to truly unfold into an action packed modern crime series as Mark goes on a life or death mission to reclaim his old life and expose the organization and corrupt business partner that put him in this predicament.
After watching half a dozen of the ten episode series I was curios as to how this first series could be moved into a prolonged engaging series, but in the closing episodes I was highly satisfied that we will be seeing a season two as new plots begin to reveal themselves which you will will have to watch to see for yourself.
The story itself is very believable and convincing, once you start to realise exactly what has taken place and as crypto enthusiasts we are drawn into the life and struggle of Mark in a very engaging way.
A really enjoyable watch for crypto enthusiasts that are curios as to how the real whales live their lives.
WATCH THE TRAILER
If you enjoyed the review, I would appreciate it if you would that upvote a facelift and send that reblog on a journey all of it's own as it would help me reach more readers and potential followers, Have a nice day....
I have also shared this to the #leofinance and #pob communities as I feel this is a topic of interest that others may enjoy.
You can read my other movie reviews at my movie blog on CINETV
---
---