Diving Deeper into Opportunities

Yesterday, I wrote about my new goal of helping 10.000 people earn USD 10.000. The post was exclusively posted on Hive, one of the many web3 options that could really help make a difference for communities worldwide. The idea of getting Suriname on Hive is actually a documented one, which you can read about in this post > #MyCountry Initiative - Let's Talk About Getting Suriname on Hive.
If you are reading this blog and you've never heard of Hive, I'd recommend giving this a read as well: What is Hive?
When promoting the blogpost on mainstream Social Media, several different awesome comments came in. One of which was this comment by Gavin on LinkedIn:
"On an individual basis, there are a few ways to increase income. Either by producing goods, from agriculture goods to crafts, and then scale. Offering services to abroad via Upwork for instance is another possibility, but requires specific expertise. NFTs are a new trend that can be looked into.
What people often do not lack is income generating ideas. What they do lack is the courage, resources and funding to translate their idea into reality."
First off, his remarks were spot on. And I will dissect into 2 parts:
The growing opportunities and the rise of the importance of creativity
The difference between idea and execution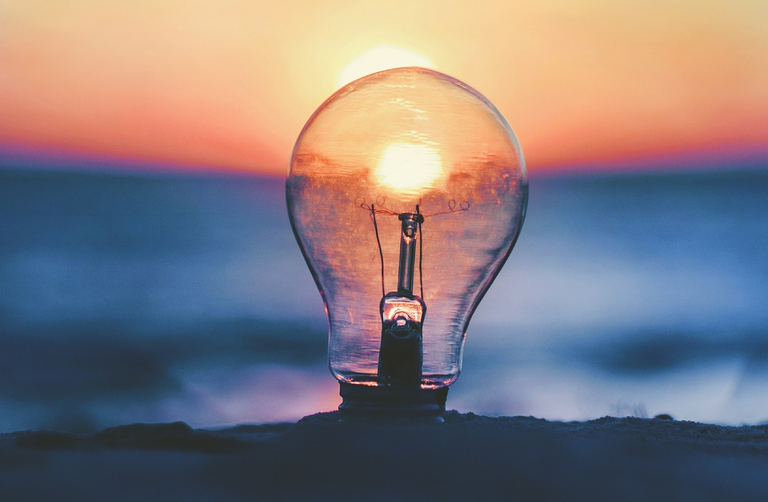 Photo by Ameen Fahmy on Unsplash
1. The growing opportunities and the rise of the importance of creativity
One of the popular storylines in Suriname over the past generations has been the importance of having a respectable job. In the past, this has translated into a thought that there are 3 major fields of study for young Surinamese:
A) Law
B) Medicine
C) Economics
Successfully getting your Academic degree in one of those fields made you a respected citizen. It would make your parents proud and you'd be guaranteed a quality job. It was the standard. Actually, it still is. Any study outside these 3 is still somewhat considered less. There are other studies (like Engineering and High Tech) that might earn you more, but let's consider Law, Medicine and Economics the traditional Alpha studies.
However, times are slowly changing. Doctors, lawyers and economists still play a very huge role in our society and will continue too. But, generations are slowly realizing that other skills and expertise provides a whole lot of value too. When I was studying Leisure Studies, the most common joke was 'oh! so you know what to do with your spare time', to which my response was always 'yes, and I know how to make money off of yours'.
As technology starts taken over more and more regular straight forward tasks, creativity becomes increasingly important. In today's age, almost everyone can take a picture with their phone and everyone can make a post on Social Media. But not everyone can earn a living off of it... yet. Provided the proper skillset, we can achieve much more. The question is no longer if you can earn a living from doing something you are passionate about, but if you want to.
The reality is, all the opportunities are here. You can earn money from writing poems, singing, dancing, creating craft, you name it. You can take a picture or make a video and share it with the world. And actually earn from it. If you built up a skillset which has enough value for others, you can actually earn a lot. Just remember that somewhere in the world there is a 20 year old that has never worked a 9-5 that earns more than a doctor who held his profession for over 20 years. If there is a demand for your skillset, you've struck gold.
2. The difference between idea and execution
There is a saying 'The graveyard is the richest place on earth', the place with the most dreams and ideas, created by those resting there.
One of the biggest fears of local aspiring entrepreneurs is that they are afraid someone will steal their idea. What they often fail to realize is that 'their ideas' have been thought about multiple times by others all over the globe. More often than not, people approach me with ideas which they consider unique, I asked them if they've researched potential competitors, they nod yes proceeding to tell me how unique their idea is, and I end up naming several companies that are already on the market who either already offer the products/services or do something very similar.
The reality is, there are 7.7 billion people in the world. If your product/service is good enough it doesn't matter how many competitors there are, there will always be demand for your product/service, as long as you provide enough value. Same goes for any idea you might have. Wether it provides value to you or to someone else, your idea only grows sustainably if it continues to provide value over time.
The one thing I will continue to say to young entrepreneurs; successfully sell your product 100 times. After that, you are free to reconnect with me for some advice. The same I would like to ask those with great ideas; Work on your idea for 100 days. Once you've done that, feel free to connect and link up.
Speaking of 10.000, Thomas Edison once famously said "I have not failed, I've just found 10.000 ways that don't work". After that, he ran with Tesla's ideas and lived happily ever after.
The End.
---
---